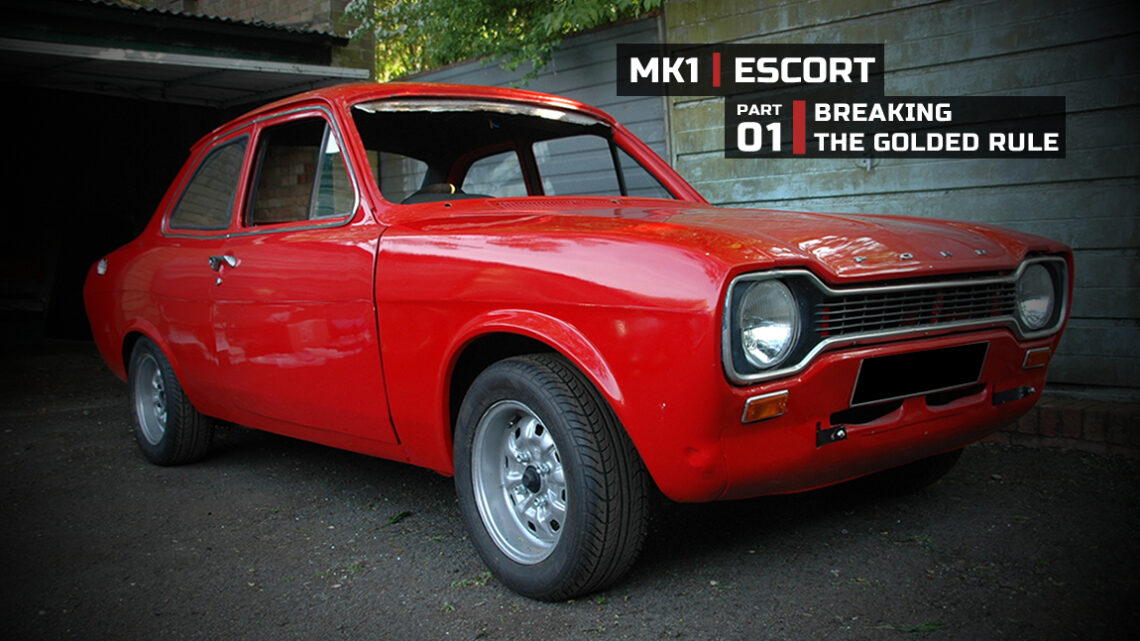 MK1 | PART 1 – BREAKING RULES
22/12/2021
As a young man going through my teens and early twenties, I was always a bit of a car nut. Having spent much of my time throughout the nineties and noughties messing about in the modified car scene and hanging around in car parks all around the UK until all hours of the night; I would therefore consider myself a bit of a latecomer to the form of motorsport that is rallying.
Other than playing the odd computer game I really had little exposure to the sport and It wasn't until 2006 that I went to my first National Stage Rally, The South of England Tempest Rally.
That first taste was enough to spark my interest in the sport and before I knew it, I was heading to Crychan Forest in Wales for my first ever taste of the FIA World Rally Championship at the 2006 Wales Rally GB event.
Over the next few years, I made an effort to attend more National rallies from which I was exposed to many rear-wheel-drive competition MK1 & MK2 Ford Escorts of the 60s, 70s and 80s that were still being used in anger and for fun.
"The sound of a BDA engine on full chat echoing through a Forest"
The sound of a BDA engine on full chat echoing through a Forest before eventually coming into sight, more often than not sideways in a flamboyant driving style was ample for my very easily corrupted mind to be influenced enough to know that I simply had to have one.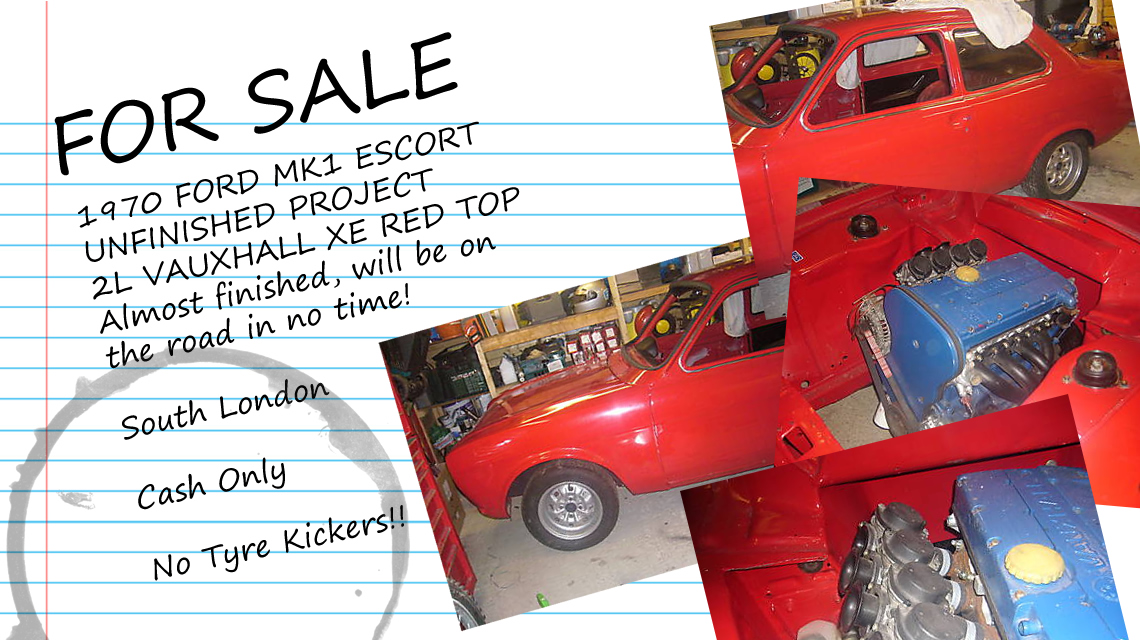 Other than seeing such machines in action at rallies and the odd visit to the local north London hot spot of the Ace Cafe for the Old Skool Fords meets, I knew very little about these cars of the past. However, my desire to own one would simply not go away.
"Before I knew it, my trigger fingers had broken that golden rule"
And so one evening whilst on a popular internet auction site there it was… an unfinished project, a 1970 Ford MK1 Escort 1300 Super calling out to me. A quick chat with the old man was met with a slight grin and the simple but short response of "I learned to drive in one of them".
Before I knew it, my trigger fingers had broken that golden rule of never buy a car online without having seen it first and in that instance, I was converted from a 90s hot hatch boy racer to an old skool ford guy.
Now, the advert sounded promising and really built up a rosie picture for which was almost as bright as its Sebring Red home-brew paint job. Using sentences like "almost complete", "not much left to do" and "will be on the road in no time", it was sure to be a great buy and an easy project for a novice like me to finish off. Surely by the end of the year, I could be cruising along to my local Classic Car meet in it…. Famous last words!
A few days later with a wad of cash in hand like some dodgy drug dealer, I set off for a South London suburb to pick up MY MK1 Escort… Can you imagine the anticipation and excitement that I had driving around the M25 to collect it?
However, it wasn't long before I was brought back down to reality. Because upon closer inspection of the car it was clear that it had seen better days and the work that had been done to it was really rather questionable at best. That golden rule that I had broken couldn't have been more prominent and true right here right now.
Aside from that "Home Brew" paint job it was clear to even my untrained eye that the thick layer of stone chip underseal was no doubt hiding some scary things which were waiting to be discovered in their entirety.
A popular conversion to these old rear-wheel-drive Fords was in progress, It had a 2l Vauxhall red top lump mock-up installed over a World Cup X-member but the bulkhead had been cut in order to sit the engine further back.
"a blind monkey with only basic tools"
Now, this I was well aware of from the description and photos in the online advert BUT what I wasn't prepared for was for the work to the shell to have been undertaken by what appears to have been a blind monkey with only basic tools such as a tin opener and plumbers blow torch.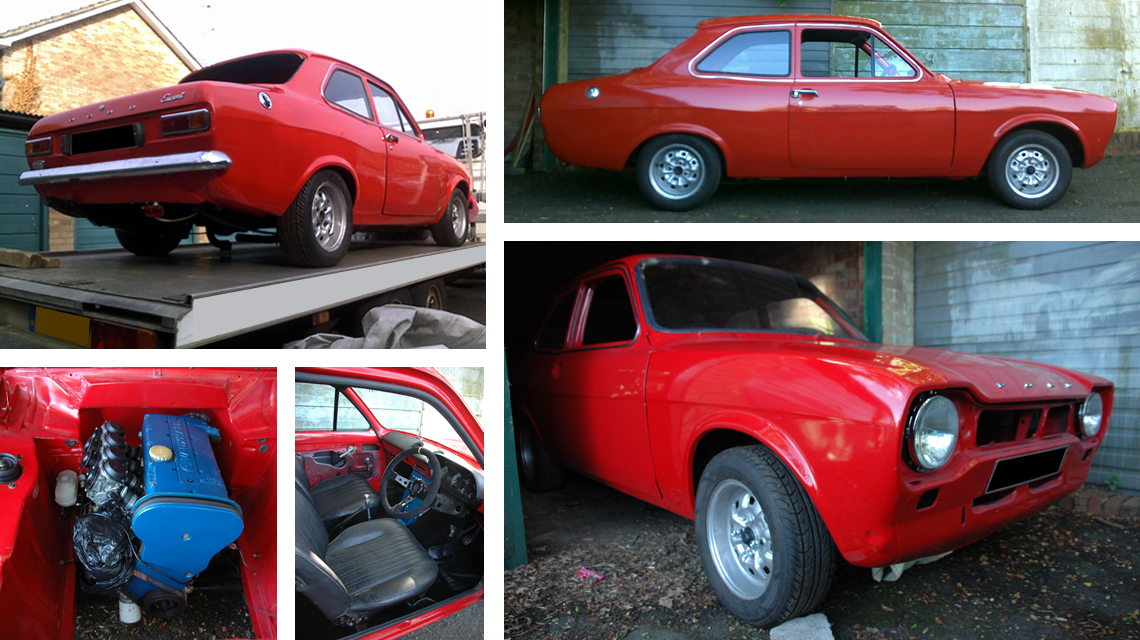 The drive back home seemed to be a particularly longer one that it actually was and my mind was all over the place.
I had zero experience of restoring old cars and had never so much as seen a Mig Welder in action let alone even held one before.
I had just spunked all of my hard-earned savings on my dream car and it had already become one great big burden before I had even got it home and stashed it away in my rented council garage.
"dreams of becoming a modern-day Roger Albert Clark"
Whilst driving through central London with the Escort loaded, an offer to buy it whilst waiting in traffic was received. Whatever I should I do?
Sell it there and then? Perhaps I should relist it and kick it on down the road forgetting about my dreams of becoming a modern-day Roger Albert Clark?