EXE | JURASSIC X-PRIX FINAL 2021
19/12/2021
Jurassic X-Prix day two: Rosberg X Racing's Molly Taylor and Johan Kristoffersson crowned inaugural Extreme E champions
Molly Taylor and Johan Kristoffersson held on to win the first Extreme E championship for Rosberg X Racing, ahead of Jurassic X-Prix winners Team X44.
Cristina Gutierrez and Sebastian Loeb did all they could to take the title away from RXR, winning both the final event of the season in Dorset, England and the Continental Traction Challenge, worth an extra five bonus points.
However, a fourth-place finish for RXR in the final left the two teams tied on championship points, with the team run by Formula 1 world champion Nico Rosberg taking the title on races won (three to one).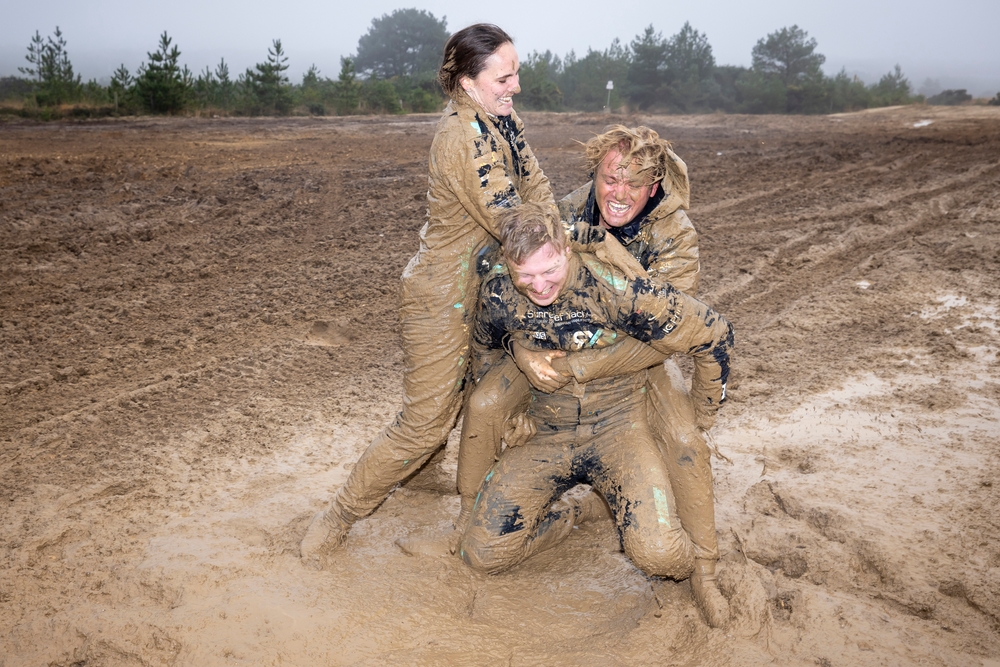 "It will take some time to sink in," Kristoffersson, who has won his second championship of the year after being crowned World Rallycross champion earlier this year, said in his post-race press conference.
"It's always nice to win when it's a close battle, and we did just enough so we're very happy with that."
RXR do enough despite an anxious start to final
After both X44 and RXR won their respective semi-finals and Sebastian Loeb retook the fastest time through the Traction Challenge, RXR needed to finish fourth a higher to secure the championship.
If they were to finish last in the final, the door would be open for X44, who would be champions if they could win the final.
Both teams got off to good starts, with Gutierrez leading Taylor out from the start, with JBXE's Mikaela Åhlin-Kottulinsky and Andretti United's Catie Munnings following behind.
After a scary moment when the Swedish driver was going sideways on two wheels, Åhlin-Kottulinsky closed the gap to Taylor and was able to pass her on the Knife Edge jump.
Moments later, and Taylor had fallen behind Munnings as well, and with Leila Sanz chasing for ACCIONA Sainz, RXR's grip on the championship title was slipping.
Coming into the switch zone, Munnings made a last gasp move on Åhlin-Kottulinsky as the two drivers battled for second in the race and third in the championship standings but pushed hard on the brakes the British driver was sucked off the road and into a spin.
Meanwhile, problems for Sanz had seen him lose 15 seconds on Taylor and following the driver switch Kristoffersson knew that nursing the car home would be enough to win the championship.
Loeb was able to hold on to first place and take the event win for X44, but with Carlos Sainz unable to make any time back up on Kristoffersson, it was RXR who were crowned champions.
What next for Extreme E?
Alejandro Agag has kept his cards close to his chest with regards to details of Season Two, unable to confirm anything more than that the championship will start once again in Saudi Arabia on February 19-20, 2022.
"There will be new teams coming on board, which we are looking forward to, but for the moment let's celebrate, we have finished our first season which is very important," Agag said post-race. "We want to continue with our legacy programme in different parts of the world. We want to include partners that share the same goal."
The format has changed throughout the course of the season, as Agag and his team were learning on the job, and he revealed that depending on the number on of teams that enter the championship next year, he'd like to see four-car semi-finals, with a view to making the race more entertaining and competitive even if one car drops back with mechanical issues.
When asked who he would like to see join the field of drivers, Agag was quick to answer with a smile: "Kimi [Raikkonen]!"
Words By: Cameron Wyper | Photos: Extreme E