EXE | RD2 OCEAN X-PRIX 2021 | QF
30/05/2021
Extreme E Ocean X-Prix Saturday Round-Up: Team X44 set early pace and take Top Qualifier
Lewis Hamilton's Team X44 were the big winners from Saturday's qualifying runs, followed by Rosberg X Racing.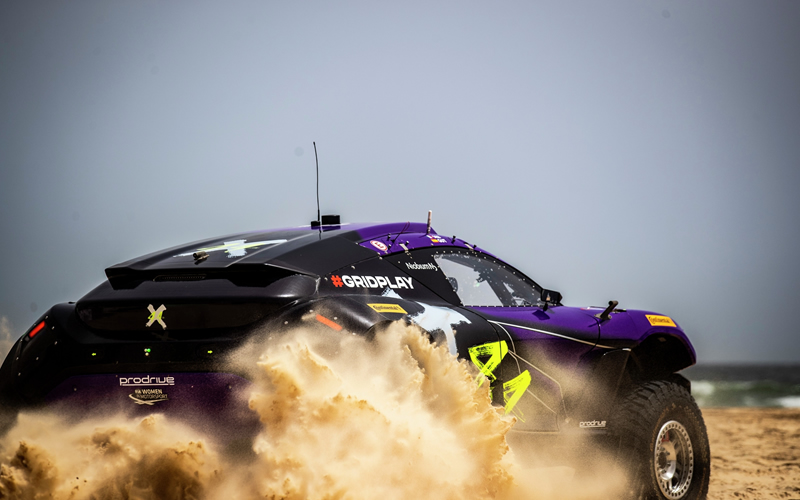 Sebastian Loeb and Cristina Gutierrez adapted best to the sand dunes of Senegal, seeing them take the top spot in qualifying by nearly 30 seconds.
They were the only team to post sub-11-minute times in both qualifying sessions, with a 10:47.3 in Q1, followed by a 10:57.6 in Q2.
They will be joined in Semi-Final 1 tomorrow by Rosberg X Racing (+27.6) and ABT Cupra (+36.0).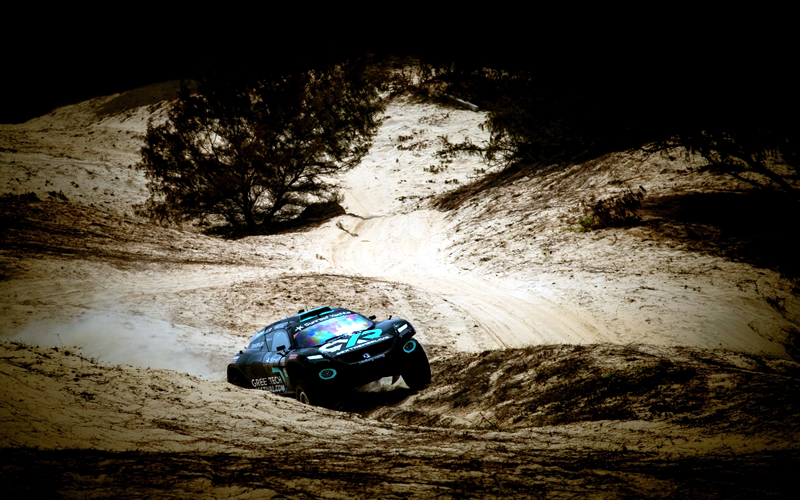 As winners of the inaugural X-Prix in Saudi Arabia, Johan Kristoffersson and Molly Taylor of Rosberg X Racing maintained their high standards of performance that we have seen across the series.
Taylor had a big moment in Q2 as her car landed sideways over a jump, but showed reactions and steering strength to recover and drop only two seconds.
The surprise of the day came from the ABT Cupra team, formed of Mattias Ekström and stand-in driver Jutta Kleinschmidt, a late replacement for Claudia Hürtgen who has been suffering from a stomach bug.
A driver changeover infringement resulting in a 15-second penalty was the only blot on the copybook of the pairing, who only joined up together on Friday.
Q1 issues for Andretti United and Acciona Sainz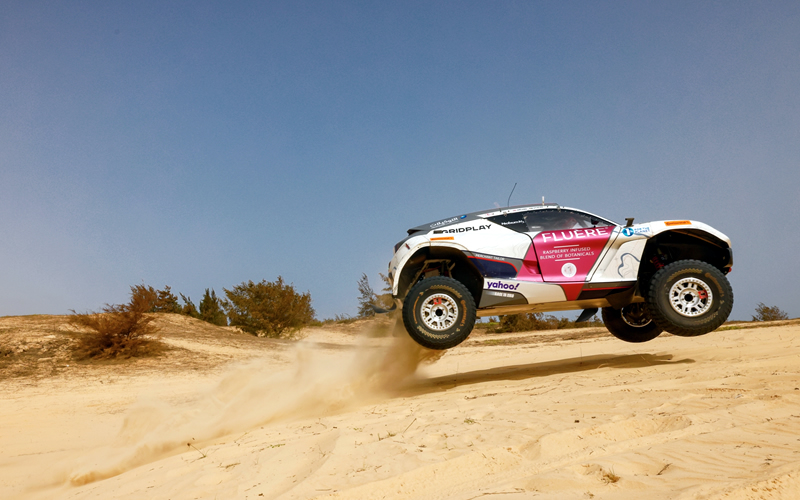 Finalists from Saudi Arabia, Andretti United, were unfortunate to stop mid-race whilst Timmy Hansen was at the wheel.
The Swede managed to get the car reset and going again but lost three and a half minutes in doing so.
Leila Sanz was even more unlucky, as a heavy impact upon landing from a crest proved fatal for her Acciona Sainz XE car.
The car was repaired in time for Q2, and Carlos Sainz had an attempt at trying to get the fastest sector time for the middle sector of the lap, worth five championship points, in order to salvage something more tangible from the weekend but fell short by four seconds.
Heartbreak for Kyle LeDuc and Chip Ganassi Racing
After a difficult first outing in Saudi Arabia, Chip Ganassi Racing went to Senegal with a point to prove.
Kyle LeDuc in particular caught the attention in free practice, with multiple fastest times between flags out on the lap.
The American team posted a 10:51.5 in Q1, second only to Team X44, and took the fastest time of the day in the middle sector.
LeDuc started Q2 strongly, with live timings showing him with a 6.5-second advantage over Team X44.
Unfortunately for the all-American team, however, the car died on him in the middle sector, requiring him to stop and reset it.
He and driving partner Sara Price bravely fought back to try and recover as much time as possible over the rest of their run but finished outside of the top six.
They will compete for championship points tomorrow in the race for seventh place, alongside Andretti United and Acciona Sainz.
Full Classification:
Team X44, Rosberg X Racing and Cupra ABT will compete in Semi-Final 1, whilst JBXE Racing, Veloce Racing and XITE Energy Racing will drive in Semi-Final 2, with the top two drivers from each race going into a four-car final.
Racing wheel-to-wheel should be much closer and more competitive on the beach and sand dunes in Senegal than in the desert dust in Saudi Arabia.
The semi-finals will be broadcast from 12.00-13.30 UTC, and the final will be broadcast live from 16.00-18.00 UTC.
Words By Cameron Wyper | Photos: Extreme E