F1 | RD4 – ARAMCO GRAN PREMIO DE ESPANA 2021
16/05/2021
So we saw Hamilton and Verstappen go wheel-to-wheel once again with Verstappen managing to barge his way into the lead at Turn 1, after making a better start than Hamilton. After the race Hamilton said he gave Max Verstappen room, stating he was thinking of the long game; if he hadn't we may have seen both cars in the gravel at turn 1. We also saw Bottas lose a place to Leclerc who moved his Ferrari up to 3rd.
Photo: RedBull Racing
Being Barcelona the race was not as exciting in way of overtakes, with the midfield teams swapping places on a few laps but no one really making up any ground. Verstappen was leading the race when he came into the pits on lap 25, however no communication for him to pit was heard on the radio before he came in and his pit crew weren't ready; meaning his pit stop took nearly four seconds, nearly double the Redbulls normally quick stop times.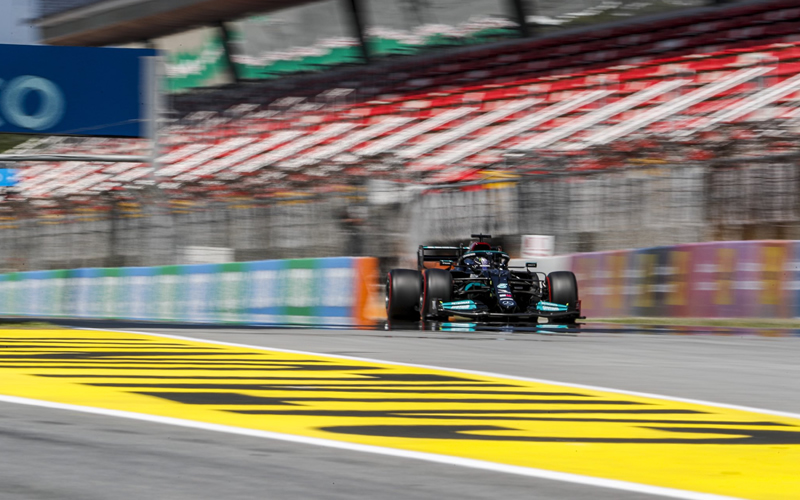 Photo: Mercedes AMG Petronas F1 Team
It was Hamiltons stop with 23 laps to go that was the strategic move that won the race for Hamilton, while catching Verstappen he decided to pit for a scrubbed set of mediums. He came out 22 seconds behind Verstappen but was so much quicker than the Dutchman and after Bottas took a little longer than the Mercedes team would have liked to move over for Hamilton, he finally caught Verstappen overtaking him into turn 1 with only 7 laps remaining.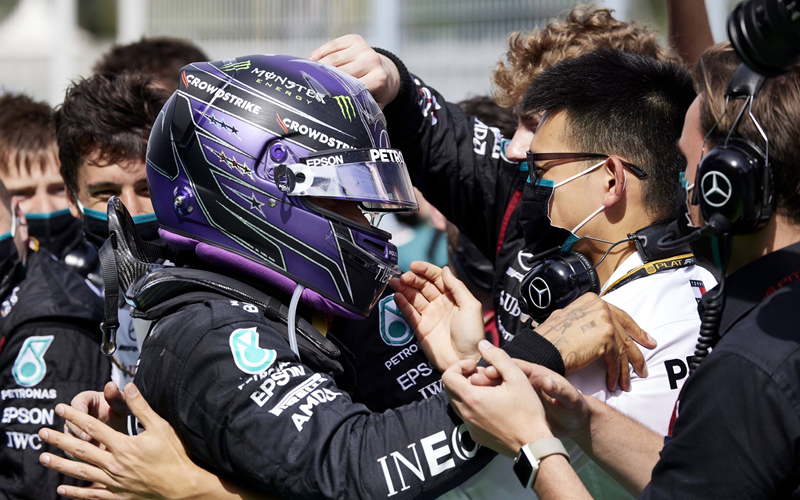 Photo: Mercedes AMG Petronas F1 Team
This set the result for the race with Hamilton taking his 98th win, with Verstappen 2nd and Bottas 3rd taking the last podium spot. Leclerc was fourth, and Verstappen's teammate Sergio Perez fifth. Daniel Ricciardo was 6th, his best result for Mclaren and was 2 places ahead Lando Norris in the sister car. During the race, Norris was shown the black-and-white warning flag by Race Control for weaving down the main straight when Carlos Sainz was looking for the overtake.
We move onto Monaco next, again a track where overtaking is even more limited than Barcelona, so once again strategy and speed on Saturday will ultimately decide our winner.
Words By Craig Newman | Feature Photo: Mercedes AMG Petronas F1 Team