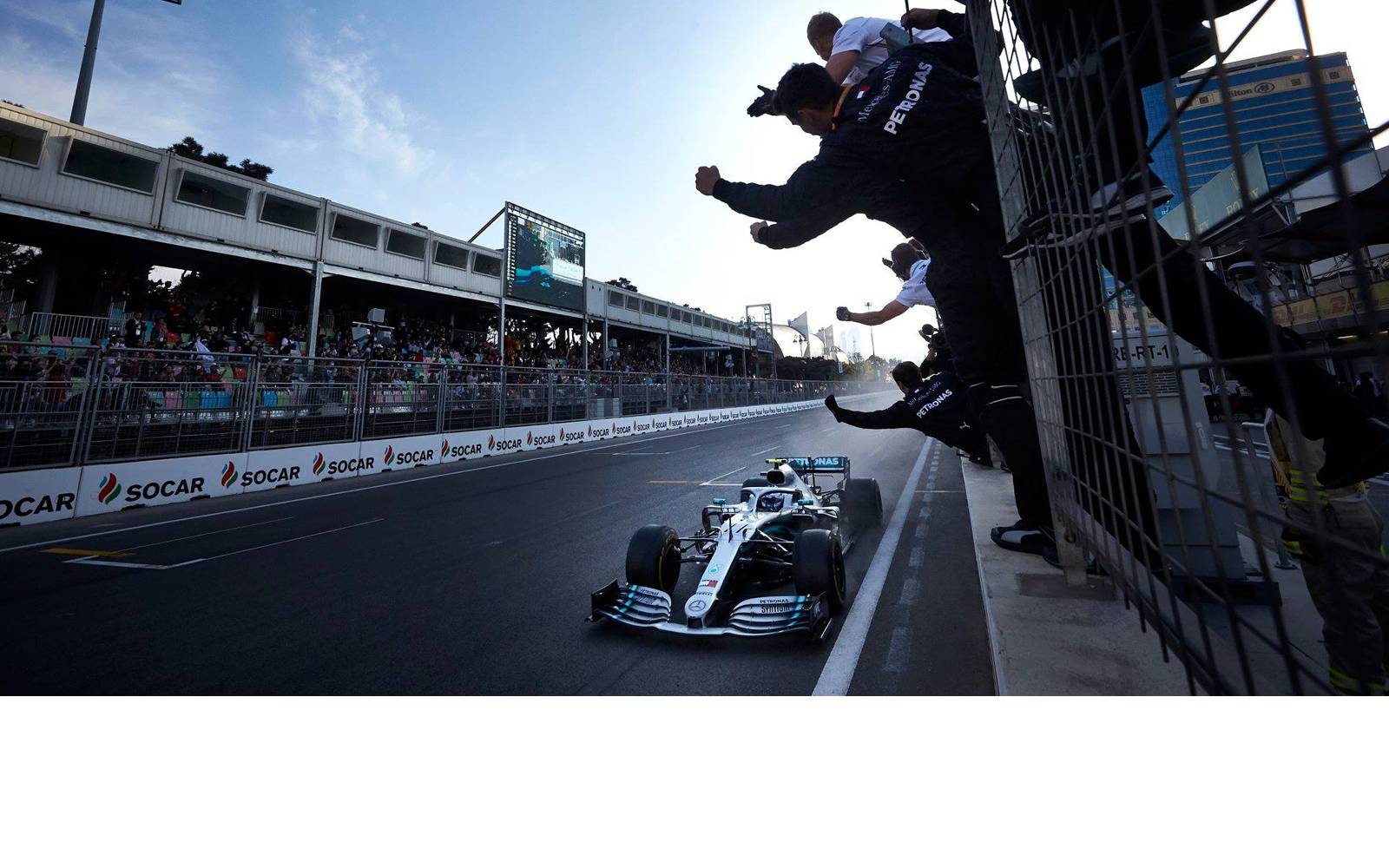 F1 | RD4 | AZERBAIJAN GRAND PRIX 2019
03/05/2019
The Formula 1 circus arrived at its next stop in the picturesque Azerbaijan for Round 4 of the 2019 Championship. Last time out in China for the 1000th F1 race, Britain's Lewis Hamilton won with a commanding performance to deliver a Mercedes one-two alongside teammate Valtteri Bottas. Hamilton also overtook Bottas to lead the drivers' standings and although in Azerbaijan, Mercedes would continue their dominance with yet another 1-2 finish (their fourth this season), it would be Bottas who would regain his position at the top of the Championship.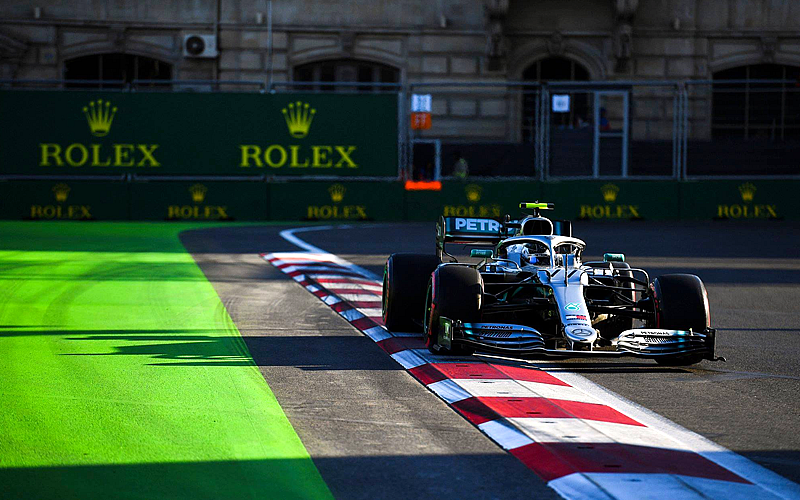 A dramatic qualifying session saw Bottas become the first repeat pole sitter of 2019, Bottas outclassed teammate Hamilton for a Mercedes 60th front row lockout. After coming close to winning here in Baku last year, Bottas primed himself to put things right this time around. Ferraris' Sebastian Vettel qualified in third ahead of Red Bulls Max Verstappen.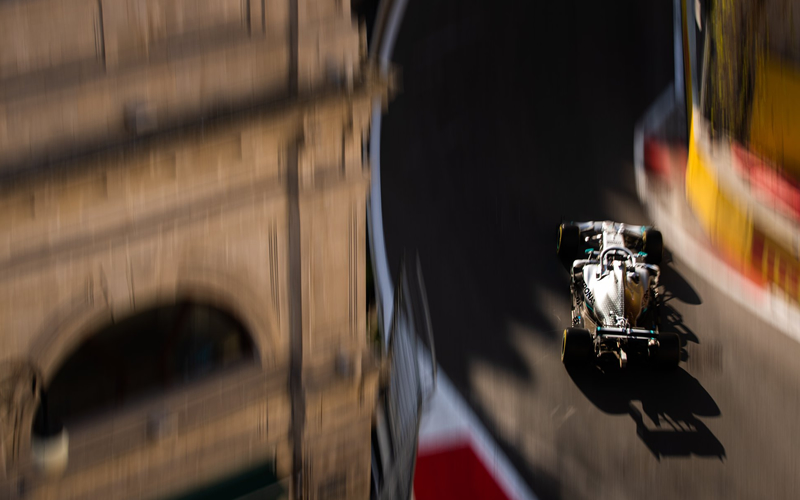 Just like in China, as the lights went out, Hamilton got the better start but Bottas wasn't about to give it up that easily, going around the outside of his teammate through turn 1 to lead the field into the first lap. As Vettel chased down the Mercedes, Sergio Perez slipped past Max Verstappen to claim 4th but would later lose it back to him again on only lap 6.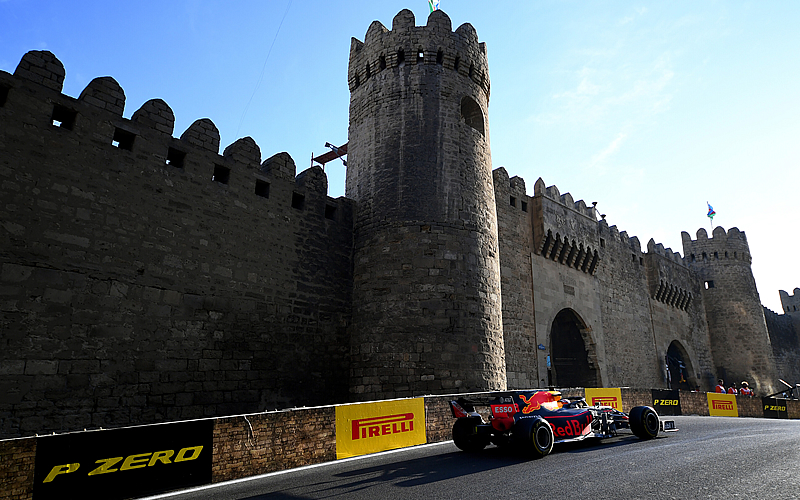 On the medium tires from the off, Charles Leclerc lacked the grip that the soft boys around him had and dropped from P8 down to P10 straight away. However, despite the disappointing start, that Ferrari Power along with DRS, assisted him in a number of overtakes which placed him perfectly to take the race lead on lap 15, while the likes of Bottas, Hamilton, Vettel and Verstappen hit the pits to lose their soft's.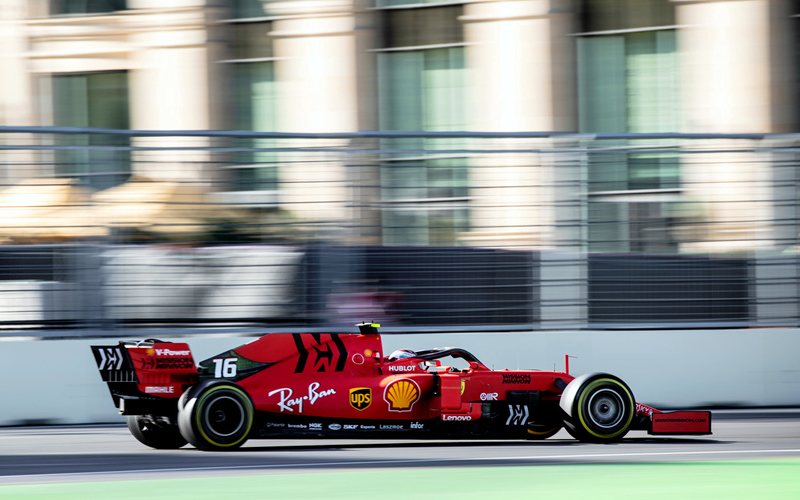 As Leclerc tried to extend the lifespan of his medium rubber, the two Mercedes were gunning for him, with Leclerc's team mate Vettel also dancing around the rear end of Hamilton. It took just a handful of laps for both of the Mercedes to pass and with that Leclerc was left with no option but to grab a set of those soft's for himself.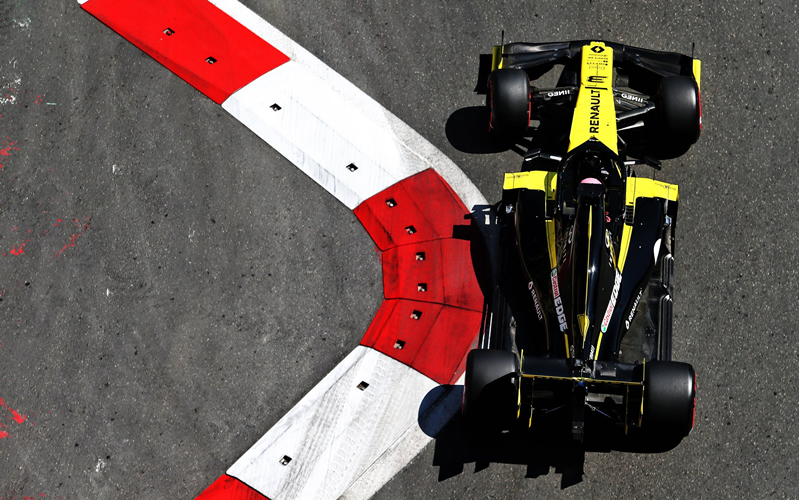 Lap 32 produced a rather odd incident, Renaults Daniel Ricciardo locked up and went straight on at turn 3 into a slip road. In an attempt to avoid this, Toro Rosso's Daniil Kvyat managed to pull up just in time, only to have Ricciardo reverse out of the slip road and straight into him. The resulting damage was enough to put both of them out of the race, this is Ricciardo's third DNF in four races!
On lap 40 a virtual safety car would back the race up as 6th place Pierre Gasly's Red Bull would come to a halt. With only ten laps remaining Hamilton was unable to challenge his teammate Bottas, despite being seen in his mirrors.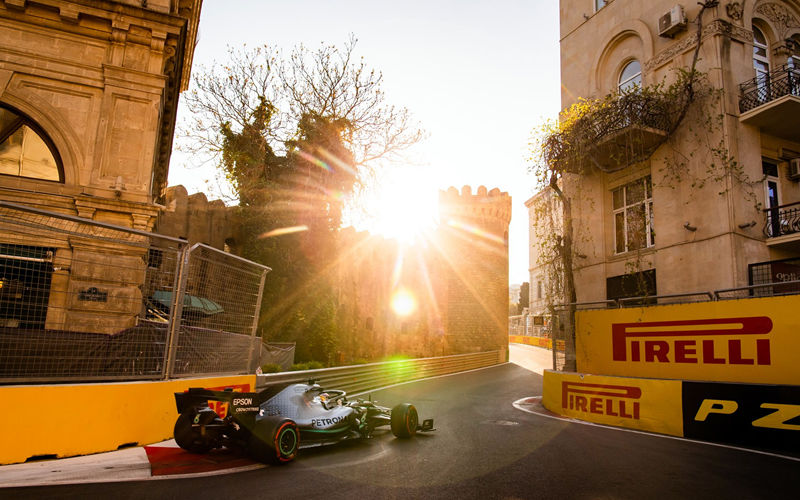 Bottas remained calm to take his second win of the year ahead of teammate Hamilton and with it, the pair handing Mercedes their fourth one-two of the season thus far…. so it was a case of "Job Done" in Azerbaijan.

Bottas:
"It was actually a tough race, even though maybe not much happening at the front. Obviously Lewis was putting pressure all the time, so I could not do any mistake. But honestly, everything was under control so I'm happy to see the chequered flag and get this first place"
Ferrari's Sebastian Vettel completed the podium to take his second third-place finish of the year ahead of 4th place Max Verstappen. Vettel's teammate, Charles Leclerc rounded off the top 5, and also claimed an extra point for putting in the fastest lap of the race.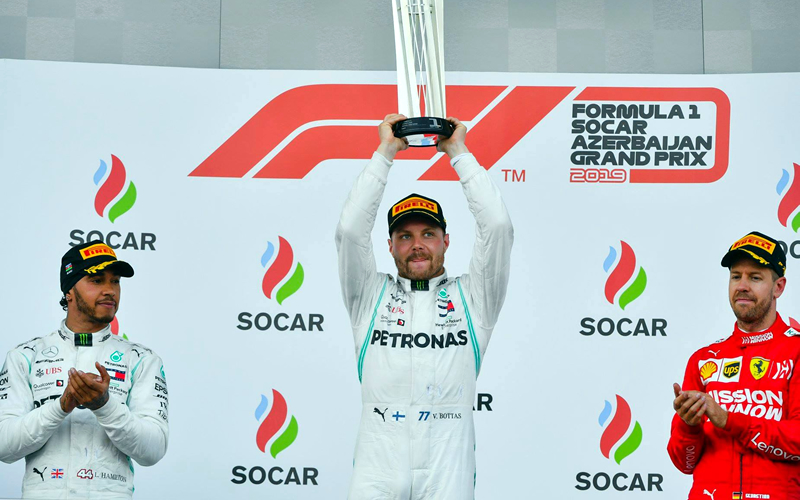 And so at the top of the drivers' standings, it looks pretty much as the race finished, Valtteri Bottas (87pts) now re-takes the top spot from Lewis Hamilton (86pts), leading him by just a single point. Sebastian Vettel (52pts) in 3rd place is only separated from the 4th place man Max Verstappen (51pts) by a single point also, with Charles Leclerc (47pts) a handful of points behind in 5th. Mercedes extend their lead over Ferrari to a whopping 173 points to their 99, while Red Bull remains in third with 64 points.
Next up is the Gran Premio De Espana for Round 5 at the Circuit De Barcelona-Catalunya.
Words By Andy Cook – Xlerate