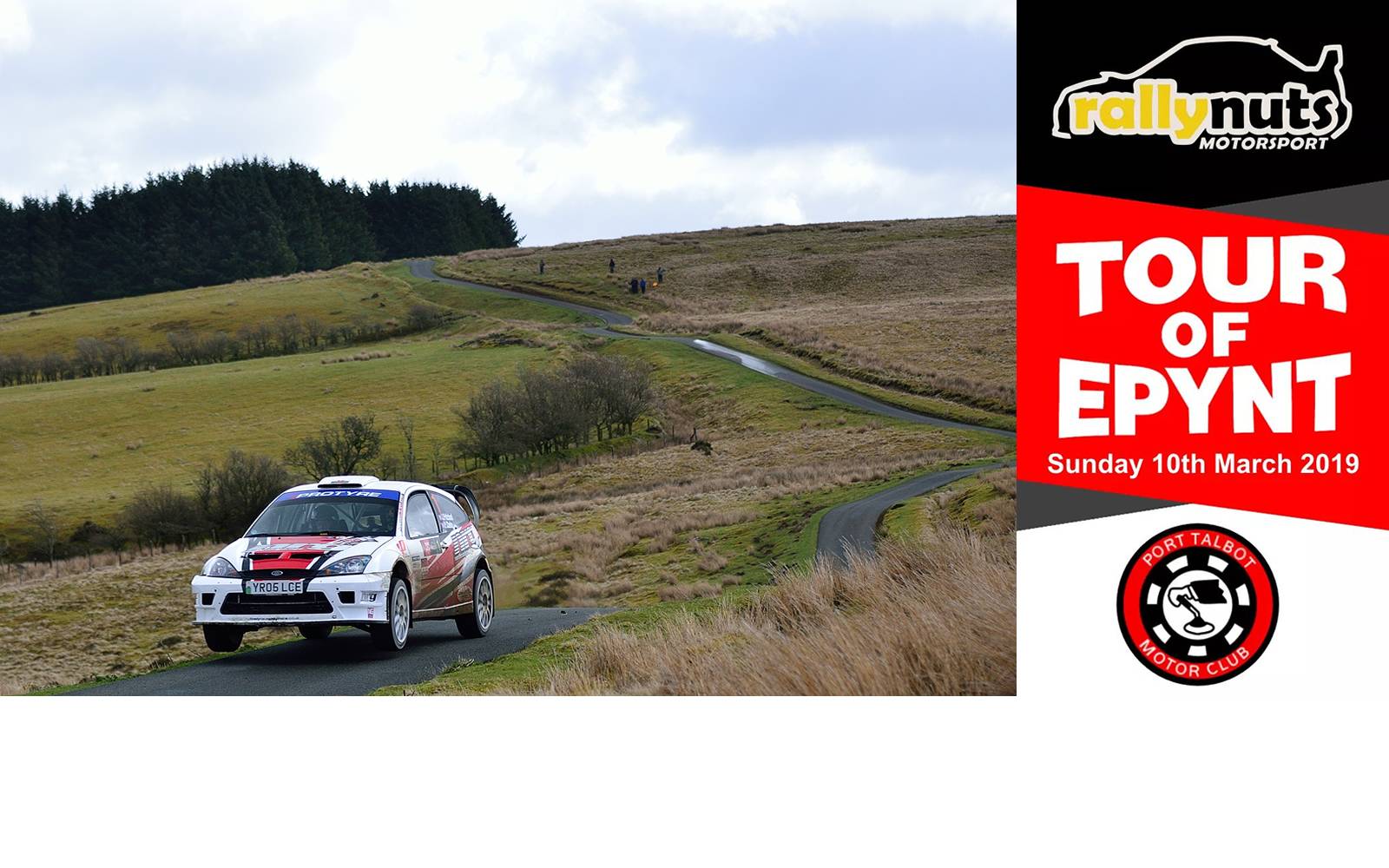 ARC | RD1 | RALLY NUTS TOUR OF EPYNT 2019
10/03/2019
In 1965 Mynydd Epynt received its first taste of stage rallying courtesy of the newly formed Port Talbot Motor Club; offering up a place for steelworkers who lived and worked in the region to share their passion for Motoring and Motorsport. The club pioneered rallying at this now legendary UK Motorsport venue, which today in 2019 hosted the opening round of the Protyre Motorsport UK Asphalt Rally Championships, The Rally Nuts Tour Of Epynt.
With seven stages on offer to the 72 competitors who had entered, the morning arrived upon the ranges and with it, the weather which could be compared to that of a four seasons pizza.
Slice 1 = The Cold Wind, Slice 2 = The Wet Rain, Slice 3 = Hail & Sleet and Slice 4 = The Sunshine.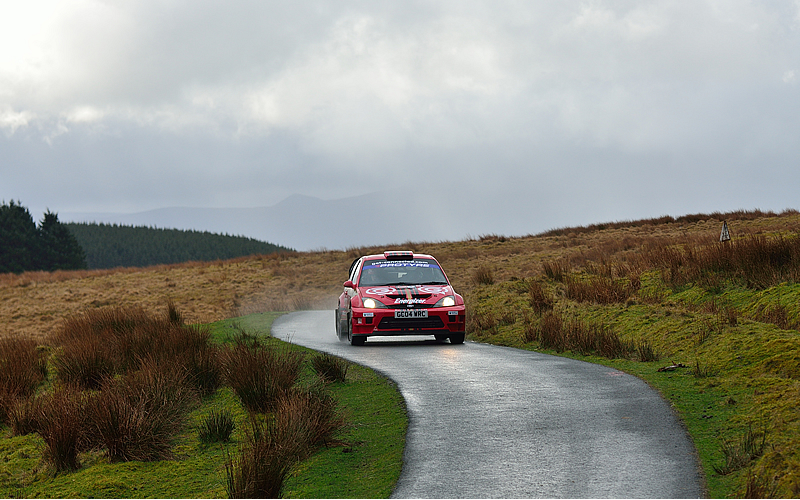 Local boy and reigning Champ Jason Pritchard was back to defend his ARC title but faced some stiff competition in this first-class field of top-spec machinery; which on the opening stage of the day came from Damian Cole.
Both Pritchard and Cole have good experience on the Asphalt and they were both competing in similar spec Ford Focus WRC's; but the first stage win went to Cole, beating Pritchard by just 4 seconds. As the dark clouds blew in; it brought rain, sleet and hail; taking the already challenging stages to a whole another level.
Pritchard admitted that having not driven the Focus for months he was indeed "a little rusty" on that first stage and so he responded to Cole in Stage 2; which was a more meatier 11.25 mile stage. And that was that really, stage wins for Pritchard followed for the rest of the day stamping his intentions on his 2019 Asphalt Assault.
"Ling'ering" around in third overall was Sebastian Ling who was driving an R5 Citroen DS3. Although starting fourth on the road behind Hugh Hunter, who was in his newly acquired 2005 spec Focus WRC (which had previously seen competition in the hands-on Francois Duval), Ling was not registered for the Asphalt Championship; so would have no effect on the poi­nts here.
He was coping well with the conditions, managing three third fastest times in the mornings' loop of four stages; he was setting himself up for great finish to the event. In the afternoons' loop of stages he would not only add another third fastest stage time to the mornings efforts but would also take second-fastest time on both Stages 6 & 7.
Walking away from Epynt with a 3rd overall and second in Class 9, it's a strong result and we think there's a good chance he might well have left the event wondering to himself if he really should have registered to contest the full season?
Unfortunately for Hunter, who was registered for the Championship, stage 3 would end any chances of a points haul. Stopping for some 15 minutes in stage due to a technical issue he would go OTL, and to top it off wouldn't even finish the event, posting no time in SS7 the final stage of the day.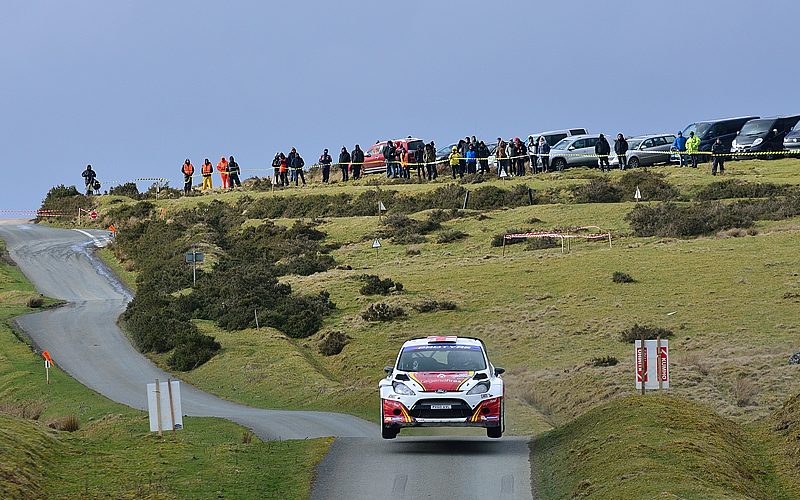 This meant that the 2014 Asphalt Championships runner up John Stone, who was out in the Ford Fiesta WRC that Mikko Hirvonen had won Rally Australia 2011 in; was now clear to take up the final spot on the podium. Stone had not really challenged the likes of Pritchard, Cole or Ling but despite a misfire early on in the event, he had done enough to make a reasonably good start to his season.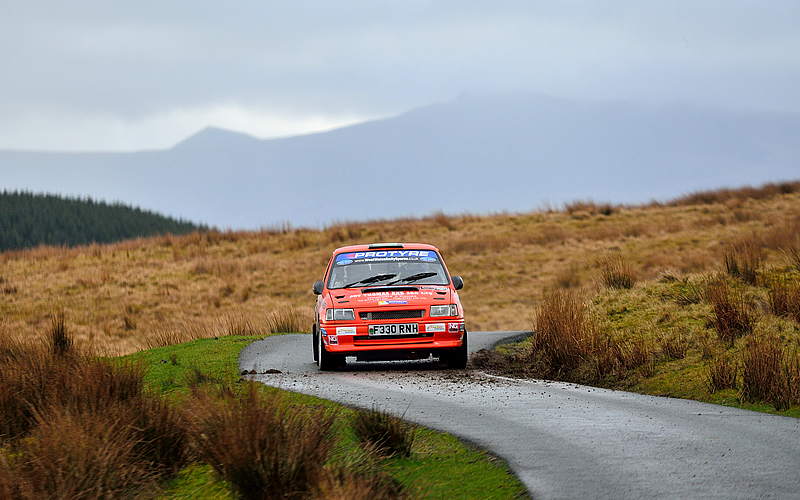 Elsewhere William Mains & Clair Williams in the Vauxhall Nova secured the Class 1 win and full points in FMP Rally Challenge. Finishing 21st overall on the event with a huge lead of over 7 minutes from their closest rivals; Neal James & Kevin Jones who were out on the stages in the equally cool retro looking Vauxhall Astra.
Rhidian Daniels & Thomas Whittle pushed their little Citroen C1 Max home for the Class 2 win; while reigning FMP Tarmac Cup holder Richard Merriman and Co-Driver Kath Curzon powered their Darrian T90 to a Class 3 win finishing 12th overall.
Class 4 winners Wayne Bonser & Rich Aston in their MK2 Ford Escort RS finished 48th overall and were pushing right up until the end of the event. Another MK2 Escort crew who joined them out on the stages, providing some much appreciated rear-wheel drive variety to the entry list for the spectators was, Wyn Owens & Jenny Evans, who took the Class 8 win, finishing 25th OA.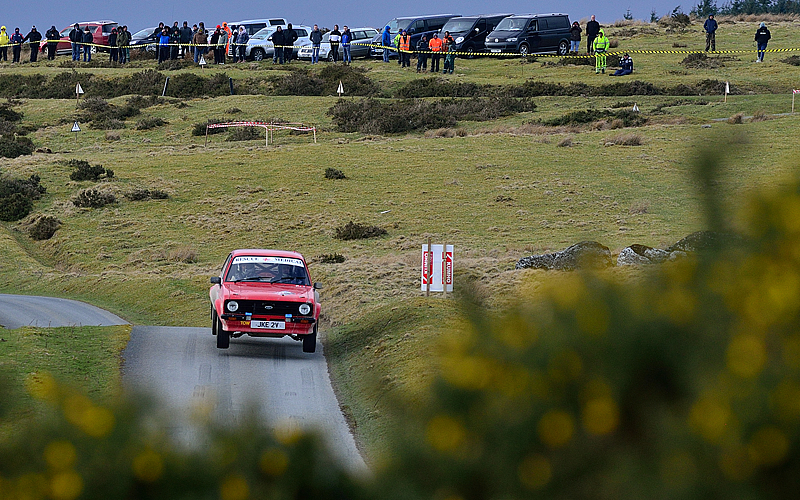 Six Darrian's had entered the event and it was another Darrian that topped Class 5, Gareth Richards and Deian Ree. They finished 7th overall, beating fellow Darrian crew Roger Moran with Den Golding by 44 seconds (11th OA).
Mitsubishi's ruled class 6, Craig Jones & Shaun Layland brought home their EVO 9 ahead of Wayne Sisson & Max Freeman who were in the slightly newer spec EVO X, whilst Oliver Hopkins & Ian Taylor rounded off the class in the Spencer Sport run Mirage.
Through wind, rain, sleet and hail, the infamous tarmac roads of the Epynt ranges once again provided a challenge which proved a little too much for some. The event did see a high number of retirements, but for the 41 crews who made it to the end of the last stage, the satisfaction of surviving another Tour of Epynt should be more than enough to warrant them returning in the future for another battle on the smooth stuff.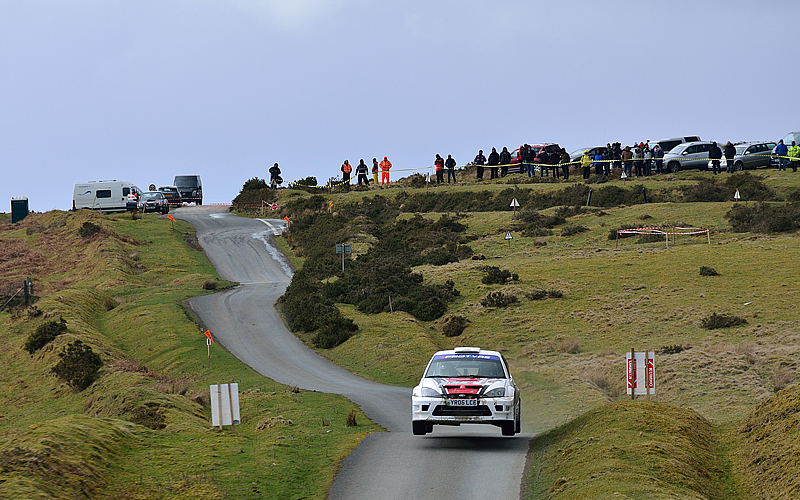 Despite a fairly decent battle between Pritchard and Cole throughout the day, it was a victory by more than 2 minutes that has set Pritchard up nicely for his Asphalt Championships defence this year. He leads Cole as the Championship moves onto a doubleheader, the Manx National Rally for rounds 2 & 3 in May.
Words & Photo's By Andy C | Copyright © 2019 Xlerate