BHRC | RD 5 TRACKROD HISTORIC CUP 2022
20/10/2022
Some seven months ago the FUCHS Lubricants British Historic Rally Championship got underway in Yorkshire at the Riponean Rally for its season opener and it would return to some of those renowned gravel stages for the fifth round at the TrackRod Historic Cup Stages Rally. 56 miles of the finest forestry tracks spread over six stages in and around the Pickering area of North Yorkshire provided the playing field for the penultimate rally of the 2022 season.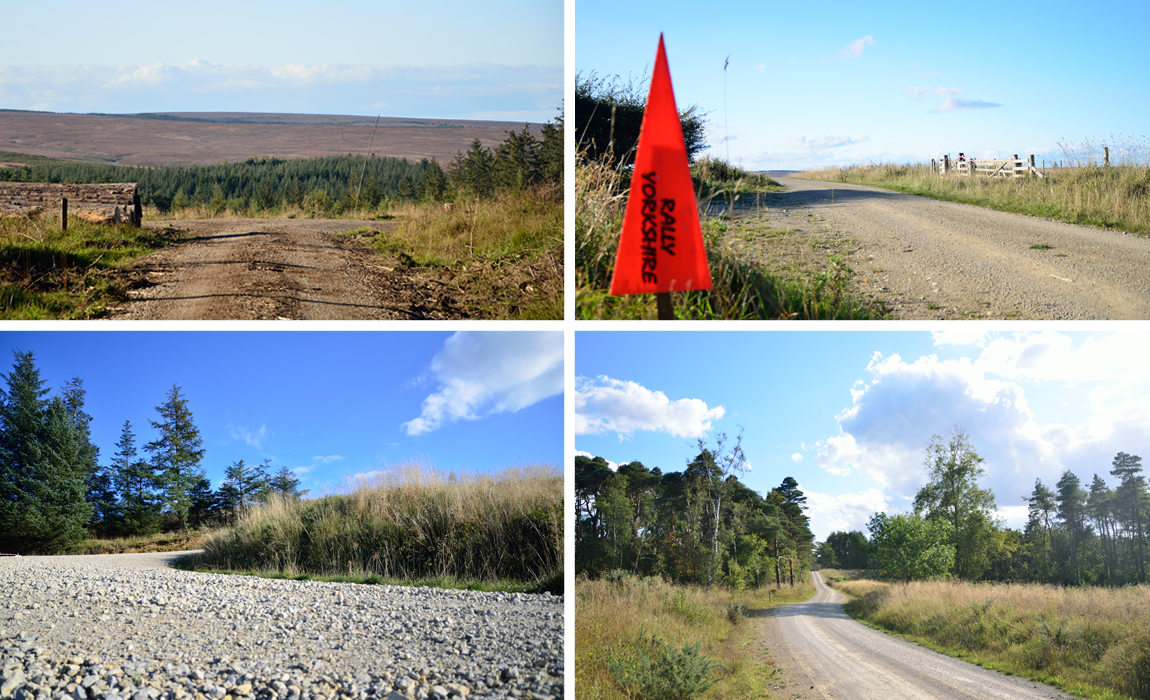 Last time out on the Woodpecker Stages, Ludlow lad Henri Grehan secured his maiden BHRC win and with it extended his Category 3 lead over Matt Edwards who left Ludlow with a DNF following failed suspension in the final stage of the rally after another corker of a battle up until that point.
Arriving in Yorkshire also with a 23 points advantage over Nick Elliot, Grehan was looking to sure up his bid for not just the Category honours but the overall drivers' title. Matt Edwards who totally aced this very rally last year in the BRC would, however, be looking to repeat that result but this time in the Fiat Abarth 131. The three times British Rally Champ would very much bring the fight for the title with Grehan a huge step closer in Yorkshire.
The rally got underway with a challenging opening stage in the darkness of the legendary Dalby Forest on Friday evening, 11.23 miles to be precise. Just like he did last year in BRC a year ago, Matt Edwards with the confidence of a Yorkshire Terrier once again dominated in the dark.
Matt Edwards & Hamish Campbell
Posting a time that was some 17.7 seconds faster than any other Historic crew but more importantly, a whopping 22.6 seconds faster than his Championship rival in Henri Grehan; Edwards had gotten his Yorkshire assault off to a more than ideal start.
The next morning the crews reset and headed out into Cropton Forest where Edwards continued where he had left off from the night before. In the daylight, however, at first, the margins were not so large as that opening night stage. Edwards recorded the stage win in Cropton by 3.8 seconds over reigning BHRC Champ Ben Friend. However, across the road in Gale Rigg, Friend dropped back a bit and Simon Webster was Edwards's closest Category 3 challenger but he was still some 14+ seconds off the pace that Edwards was laying down.
---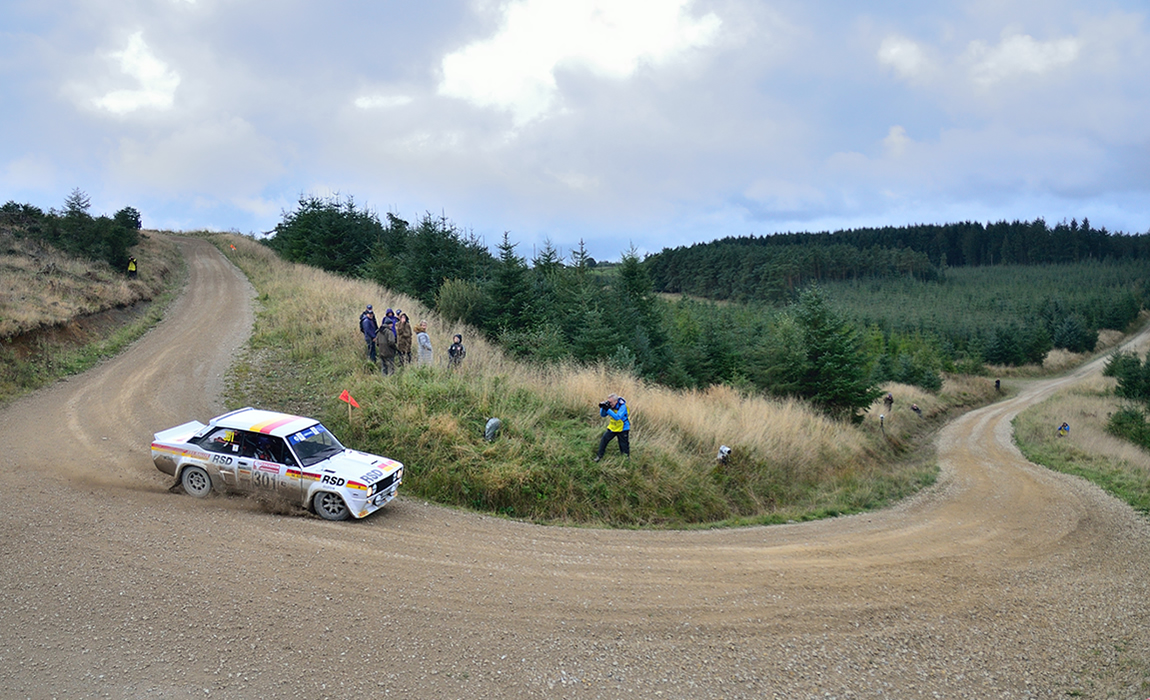 Matt Edwards & Hamish Campbell
---
It wasn't until SS4 to the east in Staindale Forest that Championship leader, Grehan seemingly got up to speed in his MK2 Ford Escort, but still, it was not enough to challenge Edwards. It is also said that Yorkshire Terriers "are easily adaptable to all surroundings" which seems like another fitting way to describe Edwards who just seems to be right at home on these Yorkshire Stages.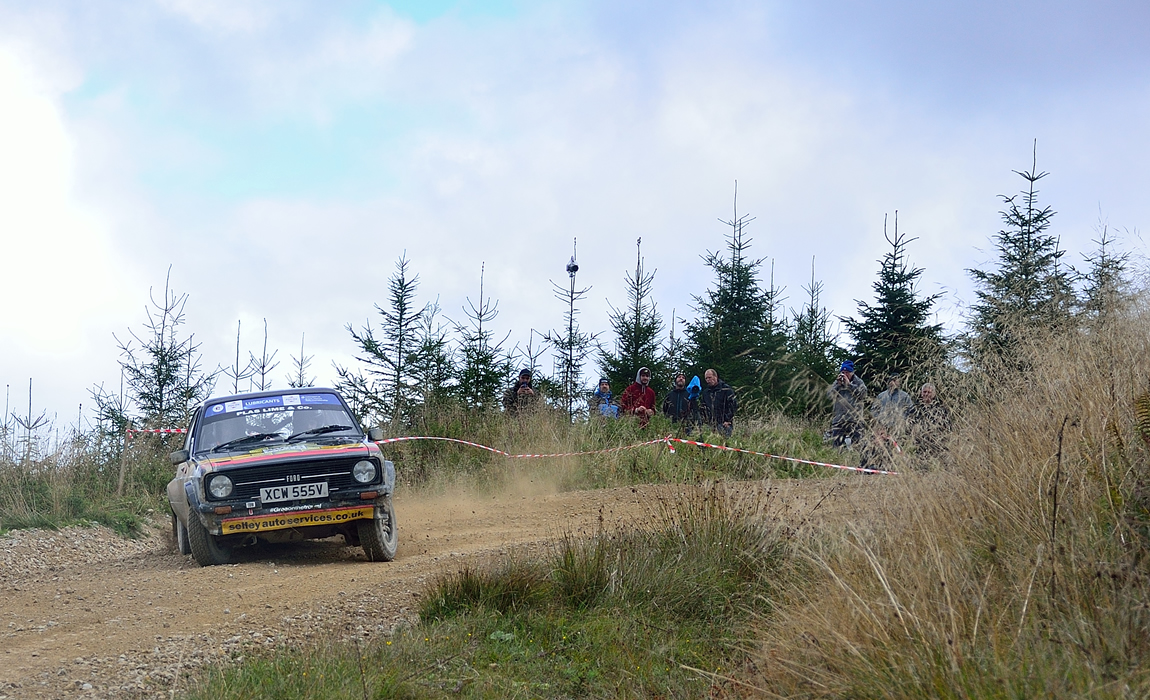 Henri Grehan & Dan Petrie
Edwards and Co-Driver Hamish Campbell were heading back to the service halt with a lead of well over a minute and an almost certain top step on the podium.
As the crews entered the penultimate stage, the longest test through Langdale Forest, Edwards once again showed Yorkshire Terrier-like characteristics. These feisty little dogs are also said to be "naturally smart" and Edwards backed off knowing that his lead was going to be more than sufficient to see him through to glory.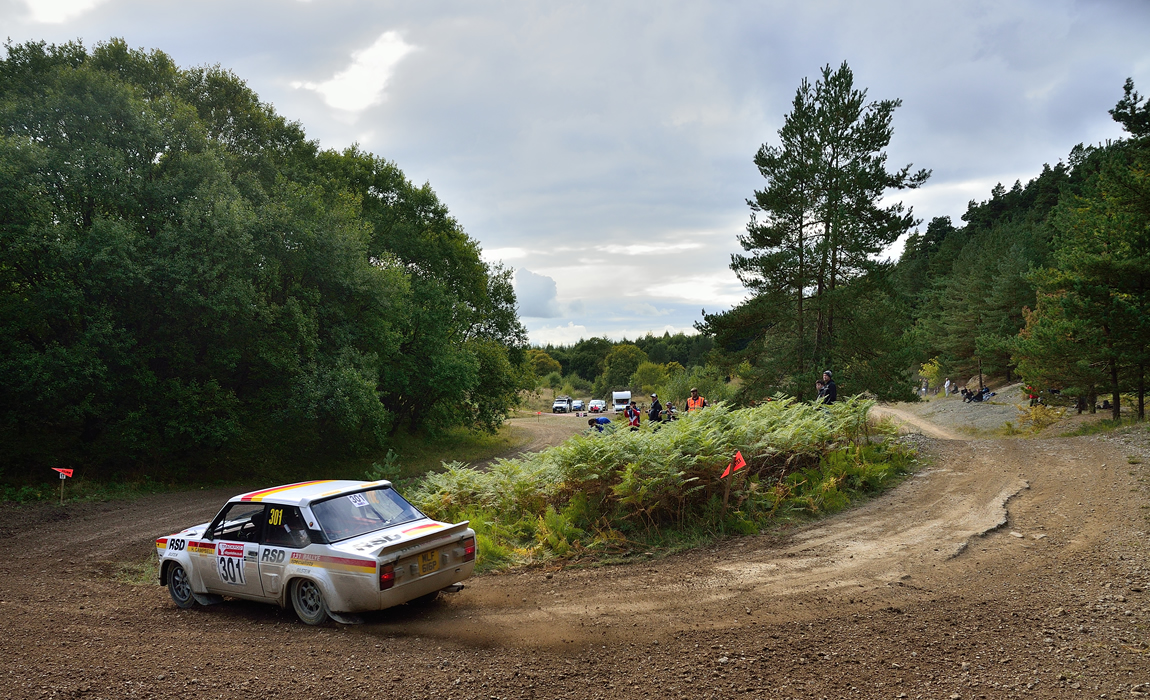 Matt Edwards & Hamish Campbell
Edwards and Campbell entered the final 11 miles of Dalby Forest with 1 minute 11 seconds in hand over Simon Webster and Alun Cook. Edwards and Campbell emerged out the other side victorious to not only grab their third victory of the season but to also sure up their title hopes heading into the season final at the Carlisle Stages. A further 9 seconds behind Webster and Cook rounding off the Category 3 podium were Ben Friend and Cliffy Simmons, also in an MK2 Ford Escort.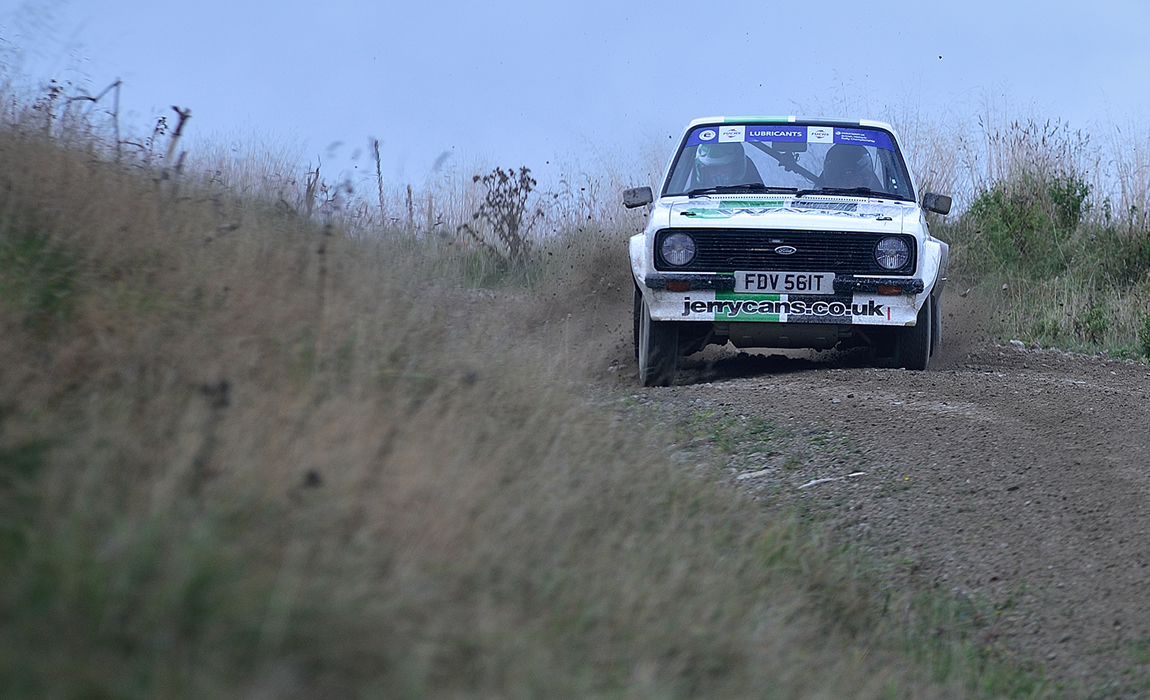 Simon Webster & Alun Cook
Grehan alongside his Co-Driver Dan Petrie did manage a top 5 finish and still continues to lead the BHRC standings; however taking into consideration dropped score, Matt Edwards will be his only title challenger at the final round. Edwards will need nothing short of a win to be in with a chance but should Mr Consistant Grehan finish fourth or better, he will of course secure the 2022 title.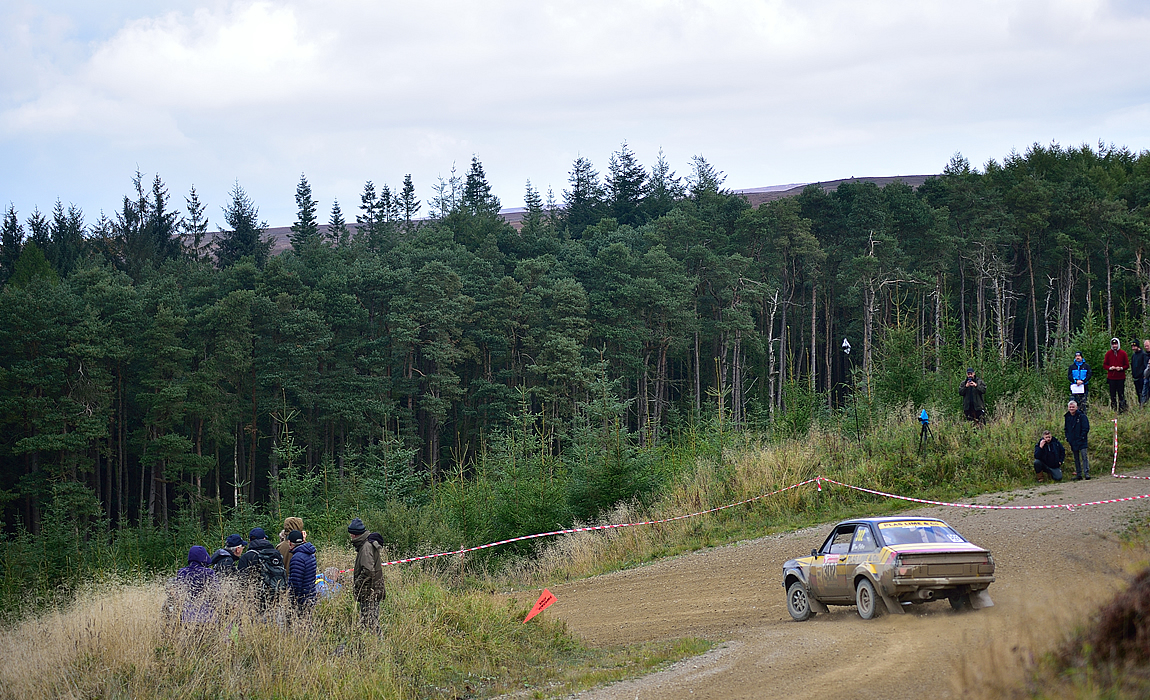 Henri Grehan & Dan Petrie
---
CAT2
Having won at the at previous outing on the Woodpecker, Chris Skill arrived in Yorkshire leading the Category 2 field and we were hoping that this penultimate round would produce a four-way MK1 Escort fight. It was also somewhat expected for a returning Adam Milner, who sat out the Woodpecker to play a part in that battle.
However, for Milner, his Yorkshire adventure did not exactly go to plan. For a man that can push an Escort Mexico so hard through a gravel stage that you would be forgiven for thinking that he was sporting a more powerful modern lump under the hood. That abundance of speed would ultimately be his downfall through the opening test of the rally in the darkness of Dalby Forest on the Friday evening. Milner would not make it to the end of that stage and would exit the rally at the first hurdle.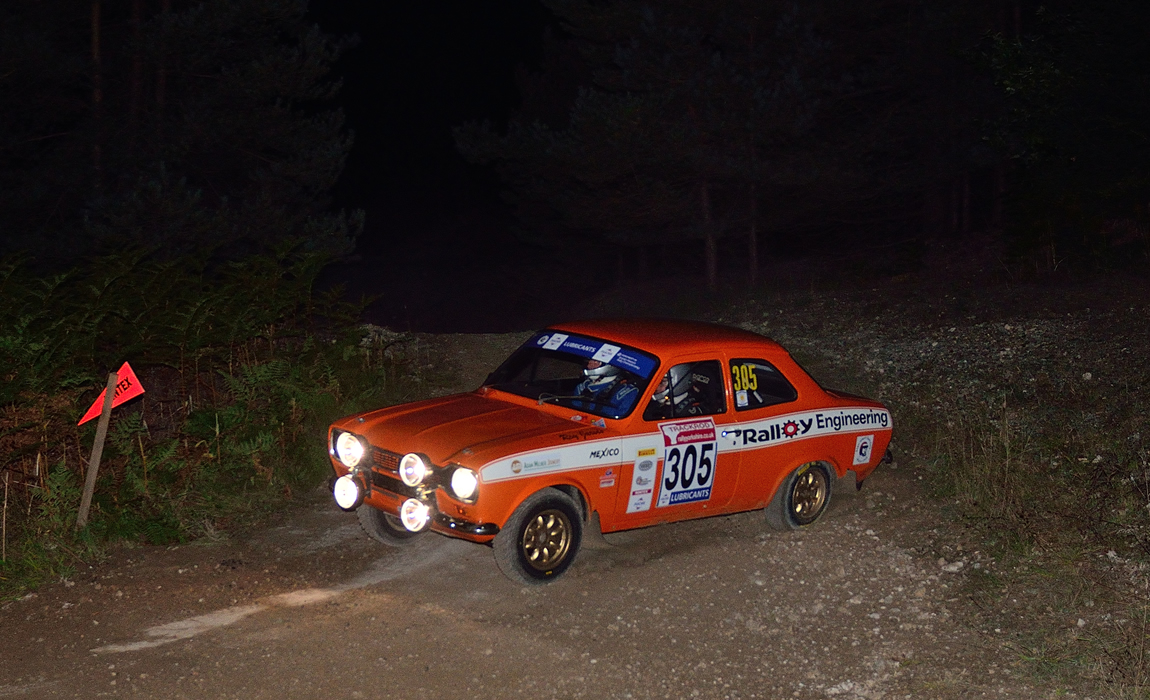 Adam Milner & Roy Jarvis
The early demise of Milner left Skill and the two other challengers from the series (and also title hopefuls), Warren Philliskirk and Josh Carr to carry on the show.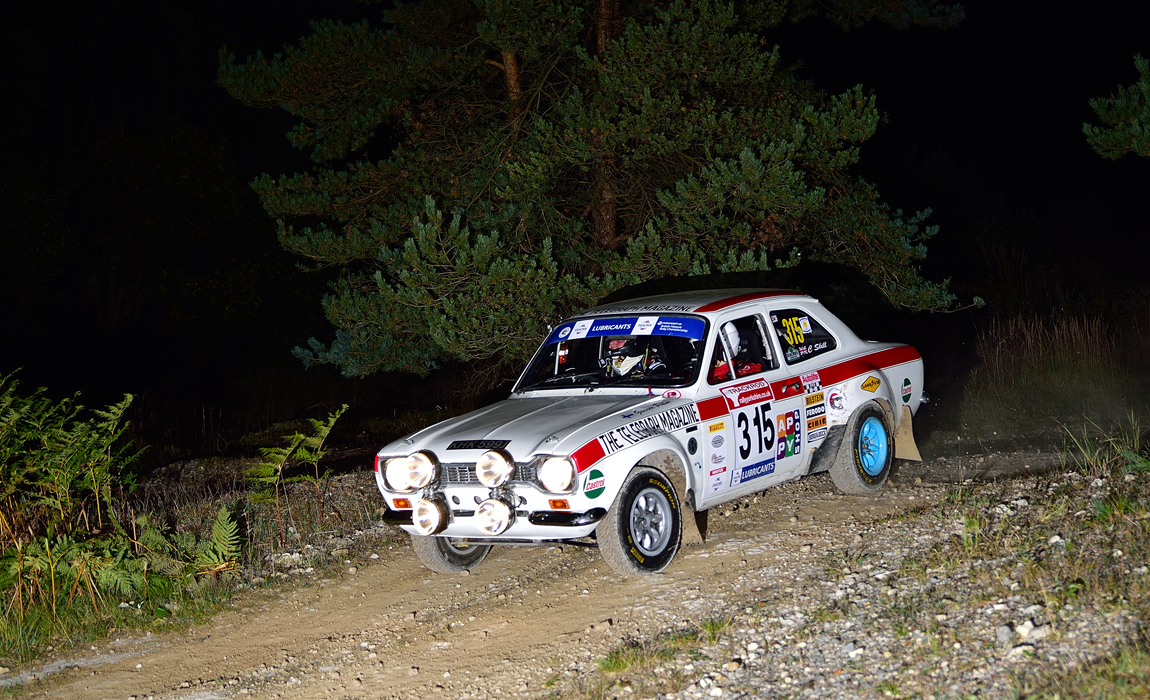 Chris Skill & Brian Hodgson
Skill alongside Co-Driver Brian Hodgson would open up the proceedings by peddling their fabulous Ex Works Escort through that opening night stage some 14.8 seconds faster than Josh Carr.
Skill and Hodgson would continue that speed on into the next morning where they once again got the better of Carr in Cropton Forest by a decent margin of some 11 seconds. With two stages down already, Skill was setting the benchmark for the others to try and chase down.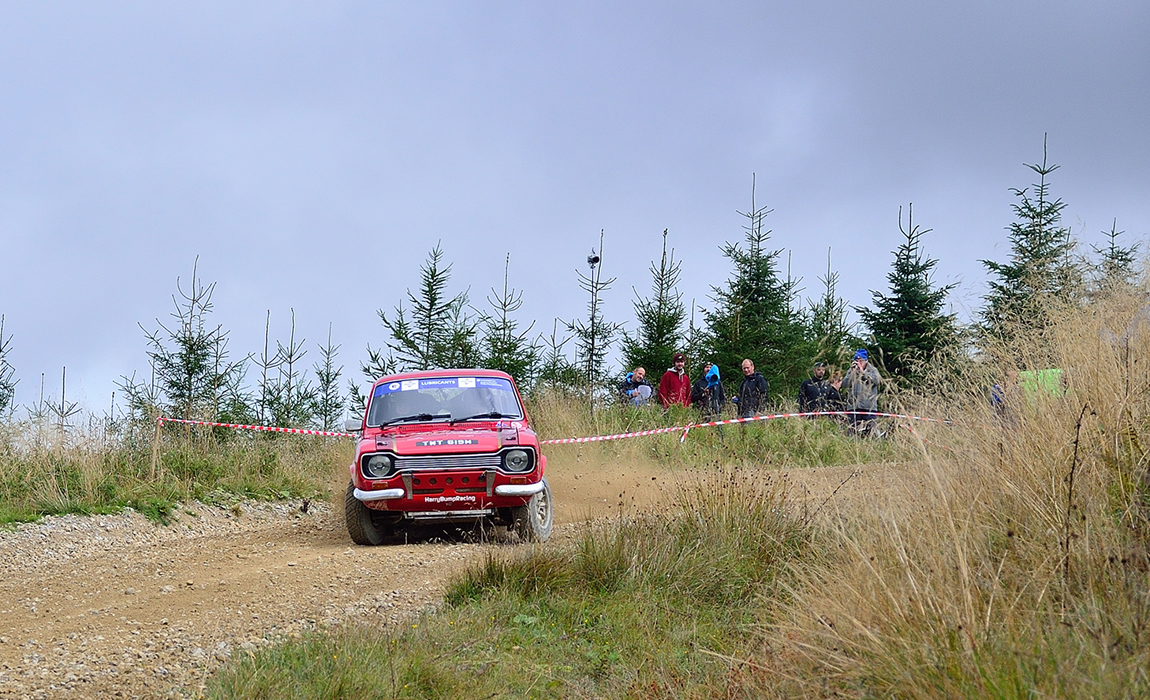 Josh Carr & Richard Wardle
Carr began to show some signs of closing down that now pretty sizable gap to Skill in Gale Rigg; stopping the clocks just 6 seconds slower than the leader. But in Staindale Forest normal service was resumed after Skill took another 15+ seconds out of the chasing pair to head back to service with almost 52 seconds in his back pocket.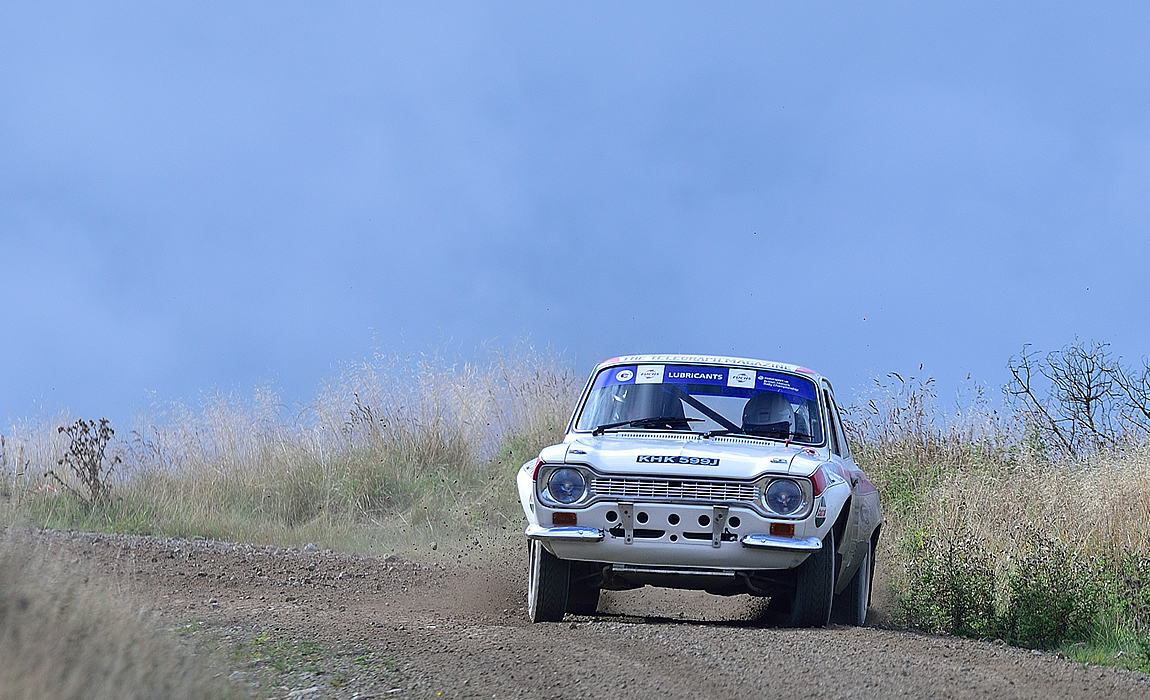 Chris Skill & Brian Hodgson
Back out after service, just two stages remained and Skill was pretty much home and dry cruising them both. Langdale Forest provided that one last big boost to bolster that now unquestionable buffer which was well over a minute to second-place man Carr heading into the final stage of the event in Dalby Forest.
---
Chris Skill & Brian Hodgson
---
Chris Skill and Co-Driver Brian Hodgson crossed the finish line to record a commanding victory and their second win of the season to boot. This result in Yorkshire was a big boost to Skills Category 2 title challenge and he currently resides third in the standings. However, as he did not compete at the opening round and taking into consideration dropped scores, he would need to be looking for a repeat of the TrackRod at the final round the Carlisle Stages.
Josh Carr & Richard Wardle
Second, on the podium in Yorkshire, Josh Carr alongside his Co-Driver Richard Wardle were simply outpaced by Skill at the TrackRod but they along with Warren Philliskirk who rounded off the podium are both in the thick of it for the Cat2 title heading into the season finale.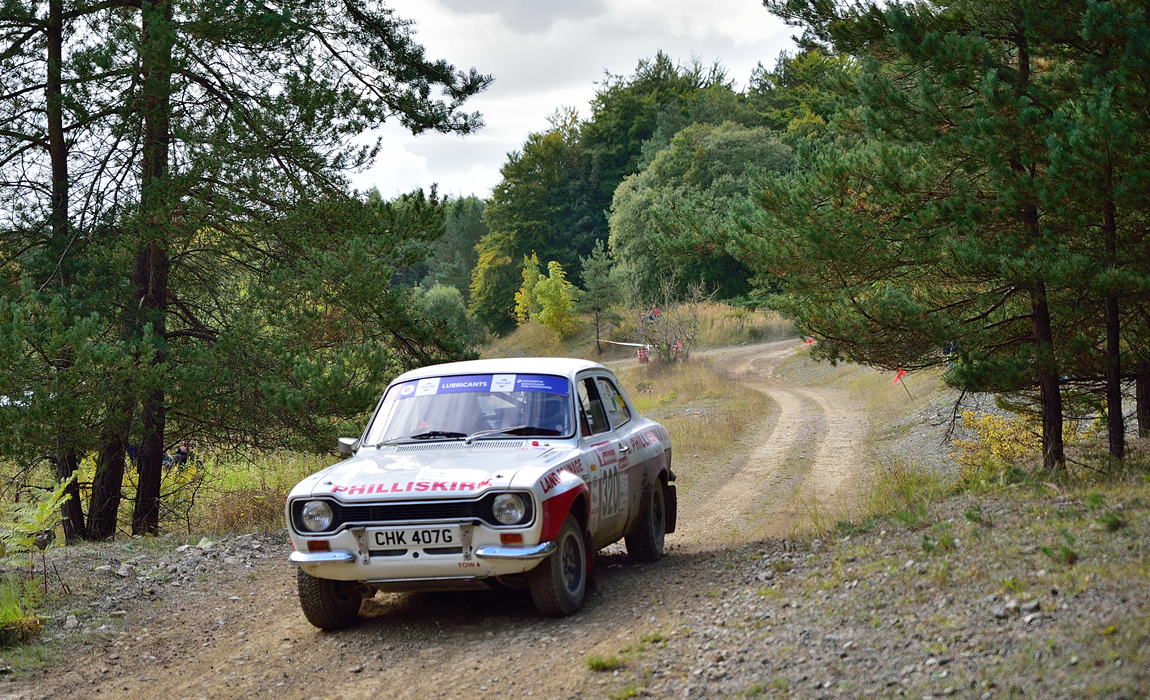 Warrren Philliskirk & Garry Green
Although Philliskirk tops the standings and is just three points ahead of Carr, it is anybody's guess as to who will emerge from those infamous Kielder Forest stages triumphant. One thing that is for sure, is that an all-out three-way fight between these very capable MK1 Escort crews is well and truly ON.
FIA
Elsewhere in the FIA Category Nick Elliot and Steve Ward would be the only BHRC registered competitors to make the trip to Yorkshire and it would be Nick Elliot who would be leading Ward up until the third stage of the rally.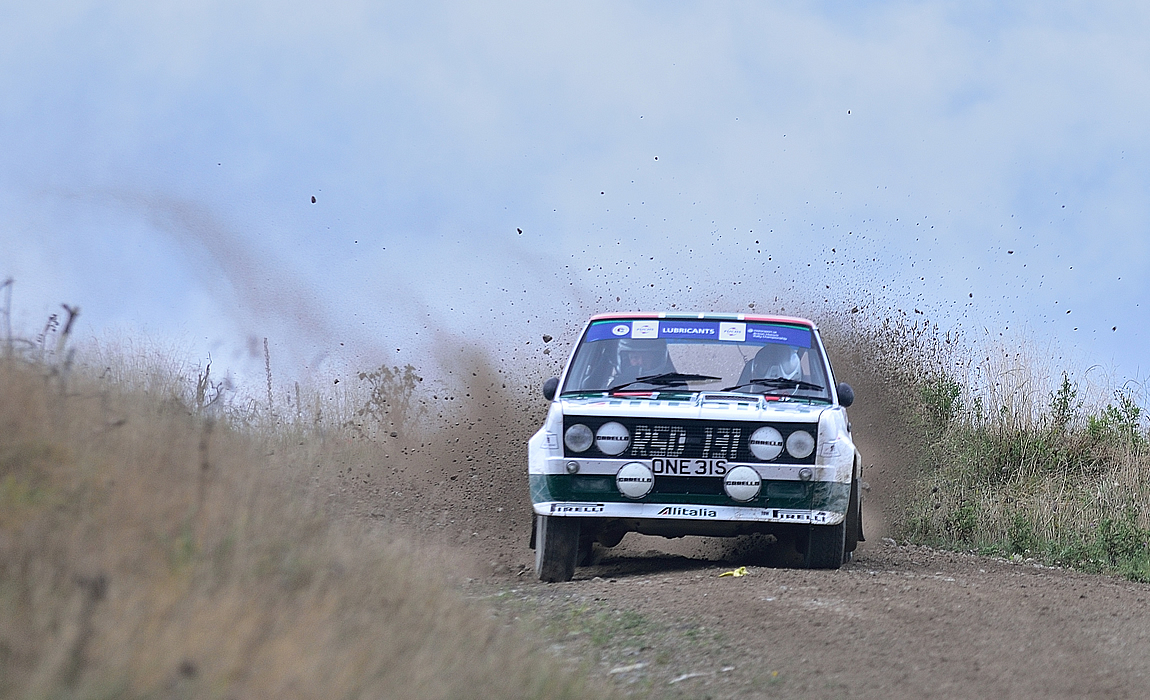 Nick Elliot & Dave Price
However, Elliot who already has one previous DNF mark against the Fiat Abarth 131 at the Plains Rally would once again retire. This left Steve Ward in the Ford Escort RS1800 free to snap up his first FIA spec win of the season.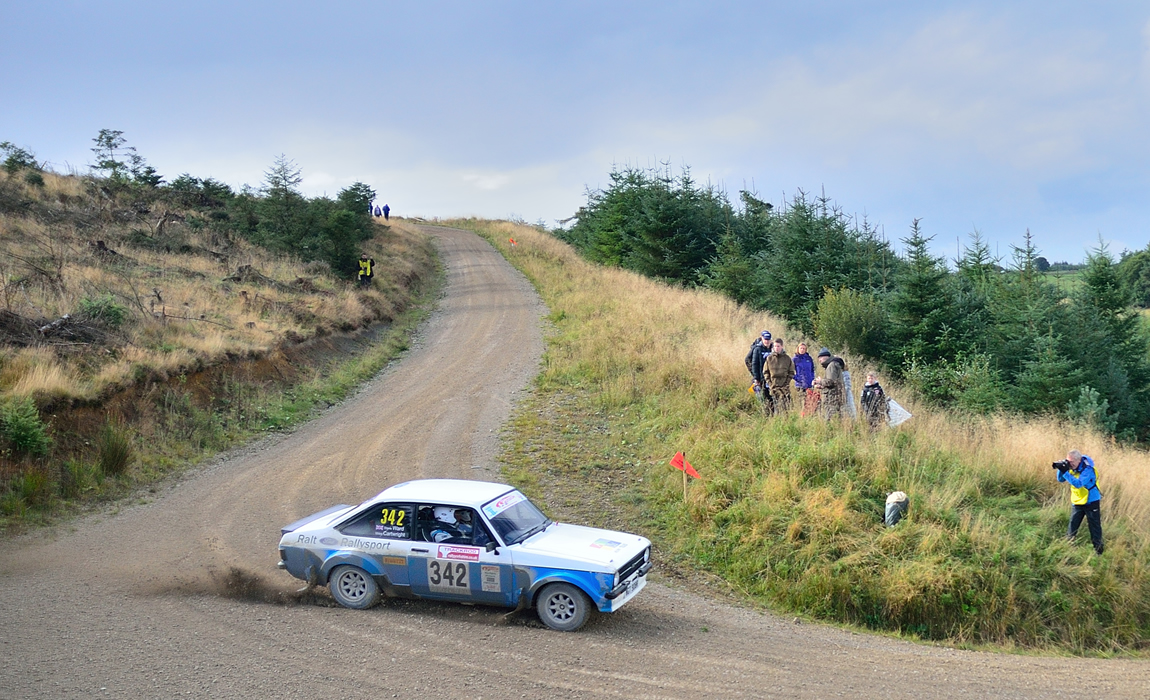 Steve Ward & Miles Cartwright
Rudi Lancaster continues to lead Simon Crook in the FIA Category standings even though they both did not make an appearance on the TrackRod and he will likely take the crown without even competing on the last two rounds, as neither of them will take to the stages at the final round either.
---
CAT1
Finally, our Category 1 Champ Bob Bean was joined by others to play with in Yorkshire. Veteran of rallying Bean has enjoyed an easy life this year, consisting of a full house of wins up until the Woodpecker, for which he opted not to make an appearance on. Beans Lotus Cortina was joined by a plucky little Mini Cooper S from Thirsk man Terry Cree and an MG Midget that was being peddled by Bob Seager.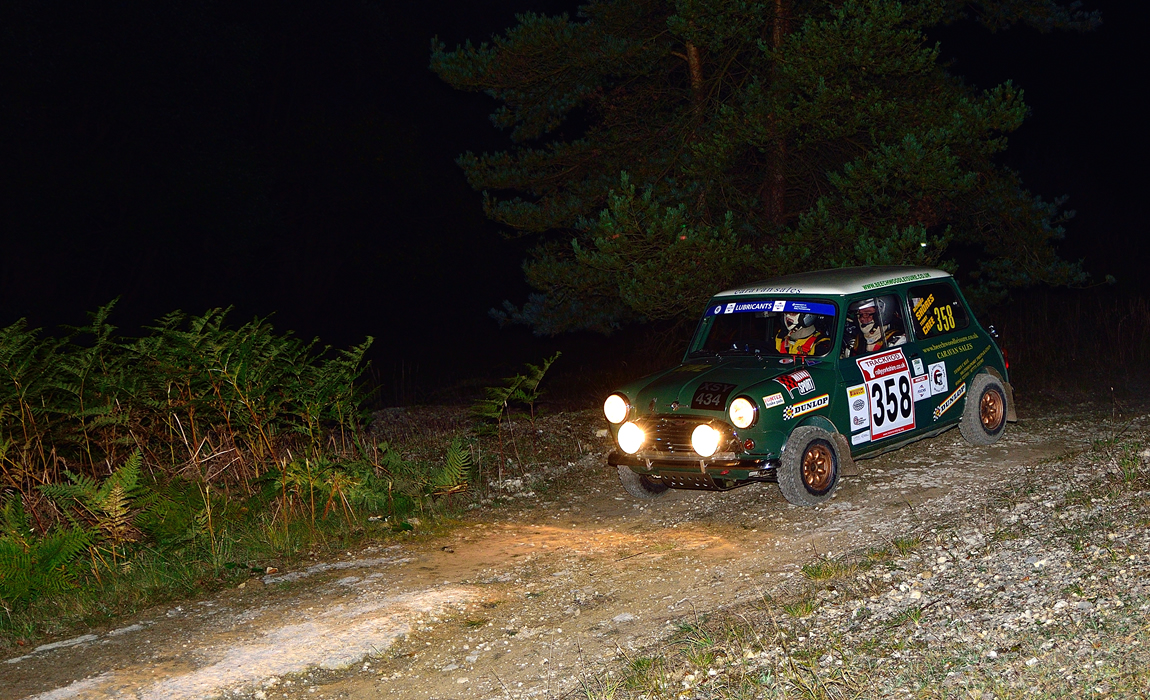 Terry Cree & Richard Shores
Cree alongside Co-Driver Richard Shores topped the timings on the opening Dalby Forest night stage recording a time that was just .5 of a second quicker than Cat1 Champ Bean. However, in the daylight of the next morning, Bean was able to pull that back "and some" in the Cropton Forest test.
Been followed that stage win up with another in Gale Rigg and again in Staindale Forest to reach the mid-day service halt with more than 50 seconds in hand to Cree.
Bob Bean & Mike Curry
Ultimately the Mini Cooper S of Cree was never going to be a match for the Lotus Twin-Cam power coupled with the experienced Bob Bean behind the wheel and Bean sailed home through the final two stages of the rally in Langdale and Dalby to net his fourth maximum points haul.
NEXT TIME …
Although Category 1 is wrapped up and almost certainly we have our FIA winner, Cat 2 & 3 are both teed up perfectly for a thrilling end to another cracking season of The British Historic Rally Championships at the final round, The Carlise Stages.
---
Words & Photos By Andy Cook | Xlerate.Media
---
CLOSING SHOT | BOB BEAN & MIKE CURRY – 2022 BHRC CAT1 CHAMPIONS