BRC | RD7 – ULSTER RALLY 2021
02/12/2021
After six thrilling rallys, the 2021 British Rally Championship reached its climax at the final round on the challenging Northern Irish tarmac roads of the Modern Tyres Ulster Rally.
The Irish have a rich history in rallying and the Ulster Rally began life in 1976, where names such as Ari Vatanen, Billy Coleman, Jimmy McRae and Roger Clark all contested the event. Cast one's eyes over the roll of honour and ye shall find a plethora of rallying greats which include Arikkala, Blomqvist, McRae, Rohrl, Brookes and Wilson to name but a few.
Whizz forward to the present day and there was a final rally Championship showdown to be had between the Melvyn Evans Motorsport team-mates and Championships contenders of Matt Edwards and Osian Pryce.
With two wins each, Edwards who needed maximum points would be looking to secure his third consecutive British Rally Title but would have to chase down Pryce who led the Championship by 8 points heading into Ulster. Pryce was searching for his first BRC title but the pressure from a hunting Edwards would prove a little too much.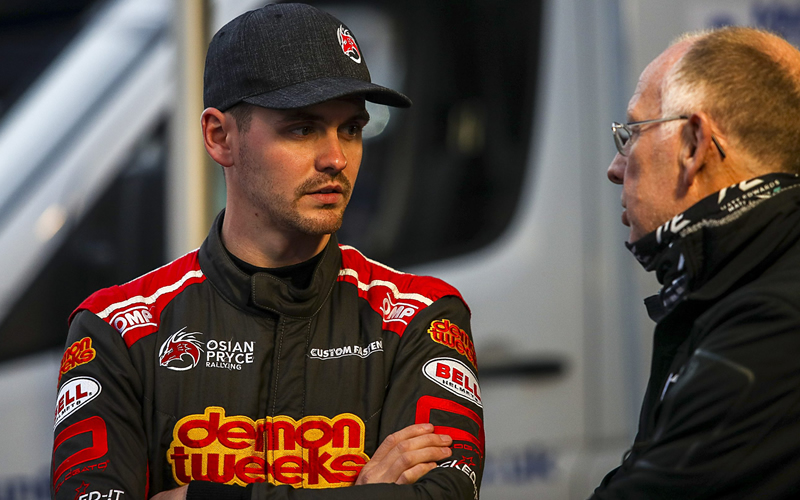 Some 93 miles were spread over 9 stages (3 loops of 3) awaited the crews and in relatively unpredictable weather conditions the rally got underway with the opening 9-mile McGaffins Corner test.
It was Pryce who would be the quickest out of the blocks getting the better of Edwards by 3.5 seconds on the first "greasy stage" to send the early message of intent but Edwards responded instantaneously in the very next stage.
Edwards took a big chunk of time out of Pryce in the longest stage of the event at just over 13 miles, SS2 Bronte Homeland. Edward's posted the fastest stage time which was 8.9 seconds faster than Pryce which catapulted him into the lead of the rally. He went on to follow that up with another stage win before the end of the opening loop of stages, heading back to the first service halt with a 7.4-second lead.
"A solid morning with no mistakes, It has been great fun and I'm enjoying it"

Matt Edwards
In the Juniors, despite an overshoot in the second stage, Eamonn Kelly was leading Will Creighton after the first loop of 3 stages but Creighton could keep his Ford Fiesta Rally4 car exactly where it was; as he did not need to beat Kelly for the title.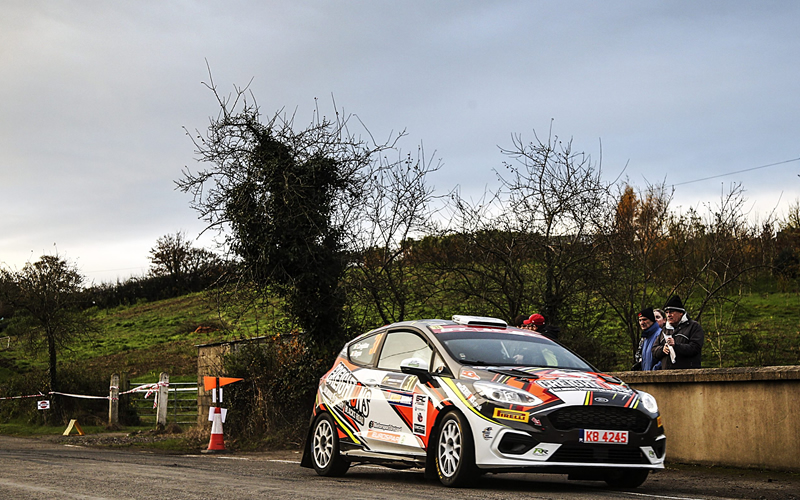 "First loop is done, all good so far, there or thereabouts and we will just do our own thing."

Will Creighton
The middle loop of three stages and now dirty stages began with another Edwards stage win, but this was only by the slenderest of margins. Just 0.7 seconds was enough to pip Pryce but Pryce was nearing the point of having to start mounting an attack on Edwards if he was to be in with a chance of taking the honours.
And Pryce did just that in the very next stage, the second run over the long Bronte Homeland test. Taking a whopping 10 seconds out of Edwards, Pryce had snatched the lead at the halfway point of the rally.
With his buffer and lead all gone in that stage, Edwards set about hitting back at Pryce and retaliated in SS6 Shinn Bridge 2; taking back that time loss on the previous stage and with it the lead of the rally once again.
"It is bonkers in there, the speed that we are going down these roads, the cars twitching around on the shiny tar, its something else"

"I don't think either of us are leaving anything out there, there's nothing more to come [in terms of speed], we've just got a bit of a tyres choice to make really."

Matt Edwards
The thrilling ding dong battle between Edwards and Pryce would rage on into the darkness of the final loop of three stages. However, there was drama on the penultimate stage (SS8 Bronte Homeland 3) of the rally and the Championship. The pressure from Edwards bestowed onto the shoulders of his rival Pryce, proved a little too much and Pryce went off the road and into retirement.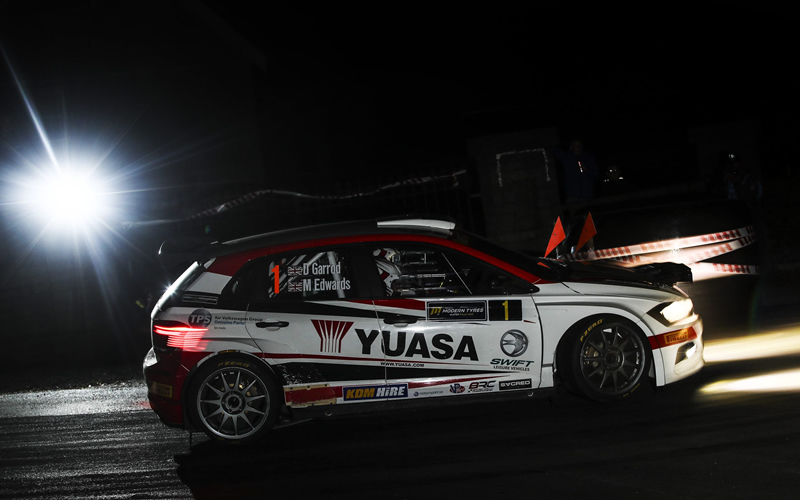 The demise of Pryce and Co-Driver Noel O'Sullivan had handed the rally victory and 2021 honours to Edwards alongside his Co-Driver Darren Garrod. Edwards had secured his third consecutive British Rally Championship title, a record-breaking feat for which none other has achieved a hat-trick of titles before in the history of the Championship.
"It means everything, everyone knows what the BRC means to me. I gave it everything I could today. This car has been in all sorts of shapes and we've gone absolutely nuts to try and do the job." "Huge thanks to Yuasa and all my supporters who had the faith in me to make it all happen again. Huge credit to Melvyn Evans as well who stuck by me, we could have easily not been here this weekend with all our budget problems after bouncing it off Mull and Cambrian hedges. I don't give up and this is the reward for that".

Matt Edwards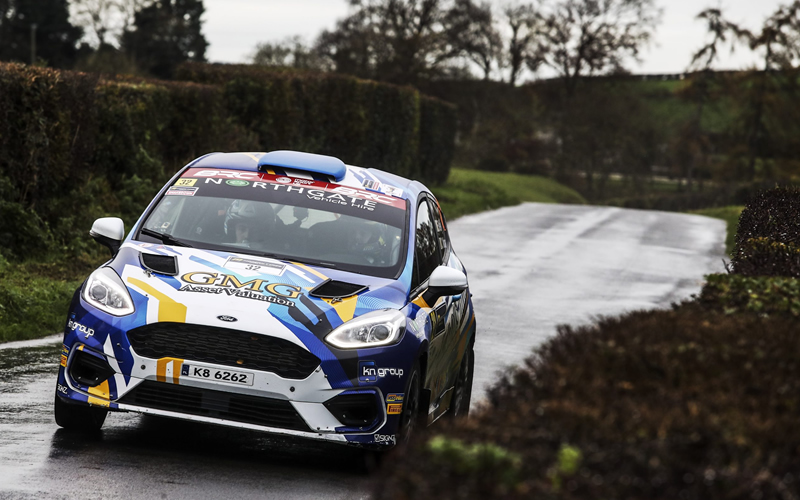 In the Juniors, Eamonn Kelly and Will Creighton traded stage wins all day, Kelly who played his joker on the Ulster entered the final stage with over 36 seconds in hand to Creighton in second. Although Kelly & Co-Driver Conor Mohan had won rally; for Creighton and his Co-Driver Liam Regan, a second-place finish was more than enough to secure them the 2021 Junior British Rally Championship title.
"I think that was the longest stage of my life, delighted, a tricky day but it's been a great year for us. We made it difficult having not finishing the Nicky Grist and having to score maximum points every time we were competing in the BRC. This year has been a big effort for everybody and I'm just so happy to get the result today."

Will Creighton
Words By: Andy Cook | Photos: BRC Media