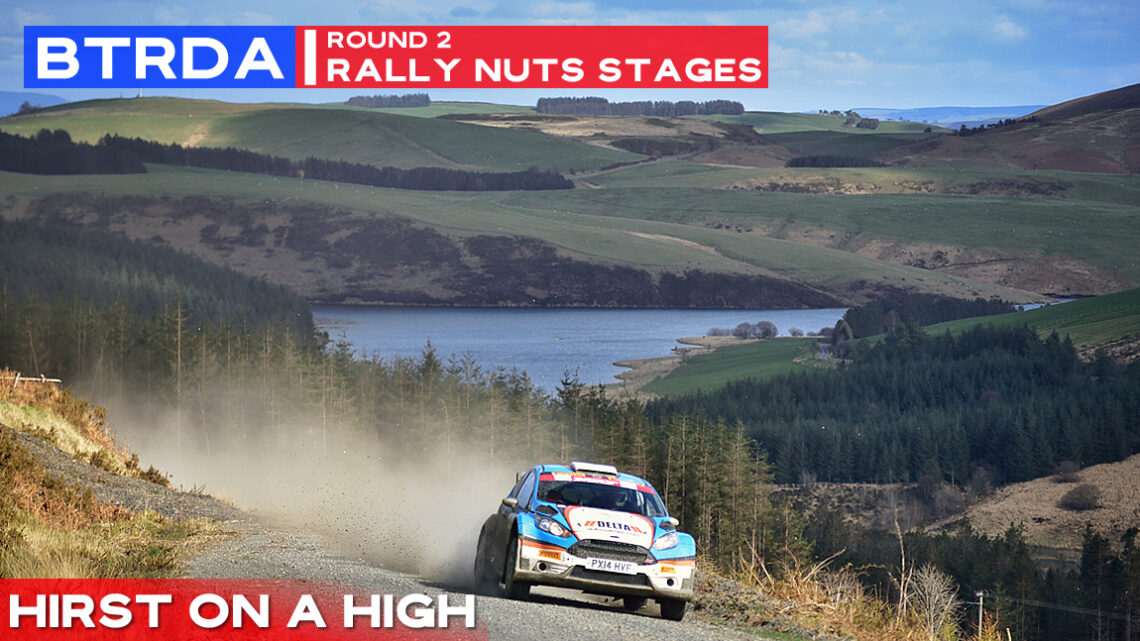 BTRDA | RD2 RALLYNUTS STAGES 2022
14/04/2022
Just five months had passed since the RallyNuts Stages closed the 2021 MRF Tyres BTRDA Rally season and since then, there had been little rest for the Midlands Manner Motor Club, as they prepared to host the second round of the 2022 Championship. With 139 starters on the list, the event once again returned to the World-Class Mid Wales Stages of Hafren-Sweet Lamb and Myherin, with the welcomed return to the Sanau Forest Complex (aka Cwmysgawen) for 42 stage miles of competitive action.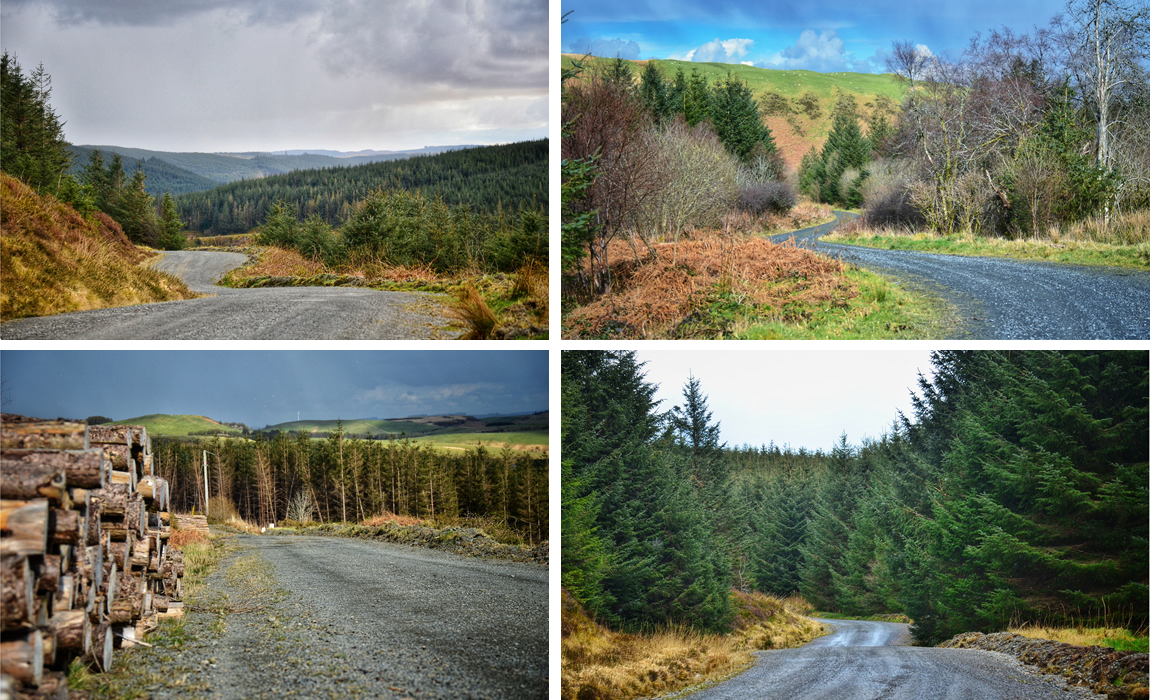 Photos By Andy Cook / Xlerate Media
With a number of top national crews all out competing and vying for the win, it really was a competitive entry list; with any of the top-seeded crews capable of winning. Last time out on the season opener at the Malcolm Wilson Rally, Stephen Petch emerged from "The Lakes" on top but the second round of the Championship was not to be such a perfect rally for the number one seed this time out. After paying a small visit into a ditch on the opening 10-mile fast and flowing test in Myherin, the time loss incurred (some 10 minutes) had put him on the back foot and pretty much out of contention right from the off.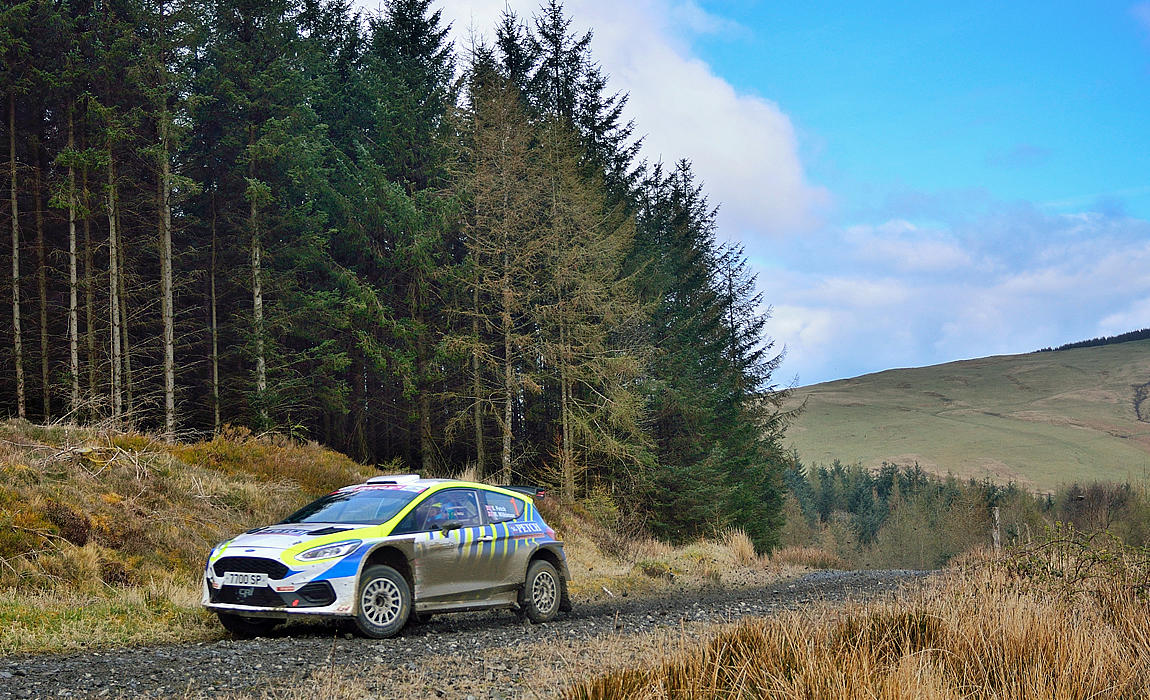 Stephen Petch & Michael Wilkinson | Photo By Andy Cook / Xlerate.Media
Petche's early mistake then paved way for a potential battle between last year's RallyNuts Stages winner Elliot Payne and the Welsh National leader Matthew Hirst; with Ian Bainbridge well and truly in the thick of it as well.
Hirst, who was very much on a high from his recent opening Welsh National Championship win at Rally North Wales just a couple of weeks previously, began his day by being the quickest out of the blocks. Beating both Payne and Bainbridge (who both stopped the clocks at identical times) by 15-seconds, Hirst was perhaps already looking like the man to beat, after this somewhat unbelievable, yet blistering fast opening stage pace.
Matthew Hirst & Declan Dear | Photo By Andy Cook / Xlerate.Media
Hirst alongside regular Co-Driver Declan Dear went on to extend that early lead by a further 5 seconds in SS2 Hafren Sweet Lamb. By notching up their second stage win of the morning, the pair would send a clear message to the other protagonists that they meant business.
However, Bainbridge in the Skoda Fabia did respond to Hirst in the final stage of the morning loop (Cwmysgawen), by setting the fastest time here; but it was by only 1 second, which was nowhere near enough to make a dent on Hirsts lead.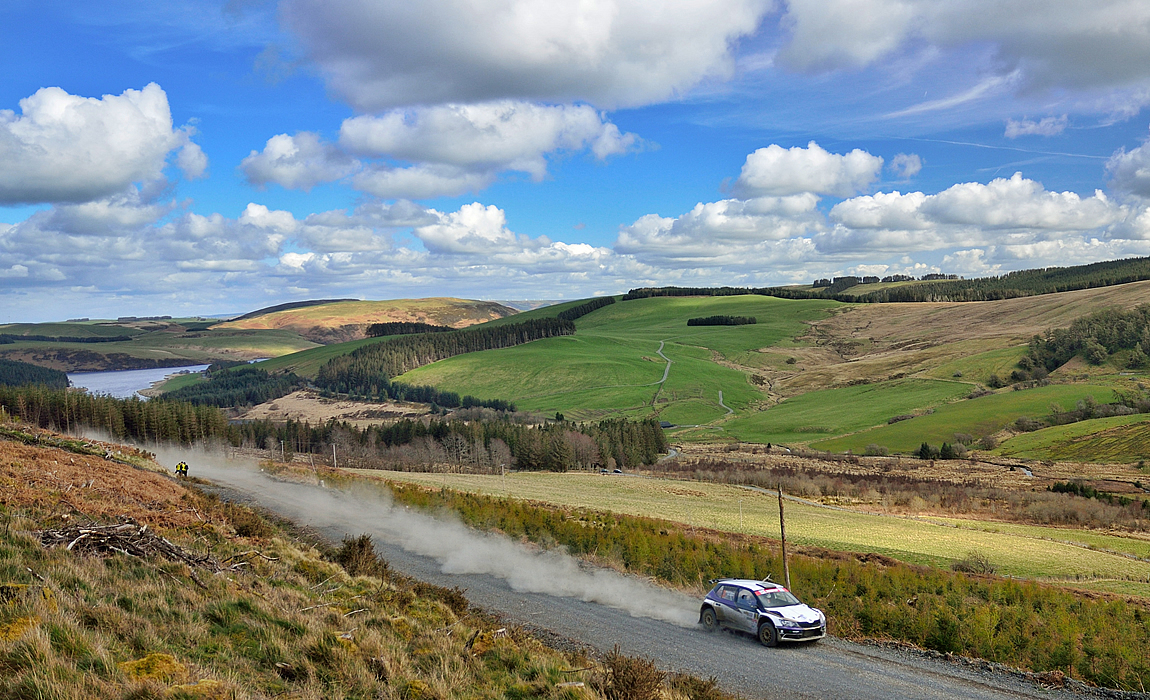 Ian Bainbridge & Tom Woodburn | Photo By Andy Cook / Xlerate.Media
Therefore Hirst headed into the mid-day service halt down in Builth Wells with an already commanding 23-second lead, with Payne in third overall, a further 3 seconds behind Bainbridge.
---
After a few setup tweaks, Payne Junior left service with a bit of a mission on his hands. Although Hirst had topped the timings once again on the afternoons run over the Myherin test, Payne had, however, managed to secure second overall, passing Bainbridge.
The second route through Hafren Forest saw Hirst poised for the victory, after netting his fourth outright stage win he was heading into the final stage of the rally with a comfortable 29-seconds in hand and on to almost certain victory.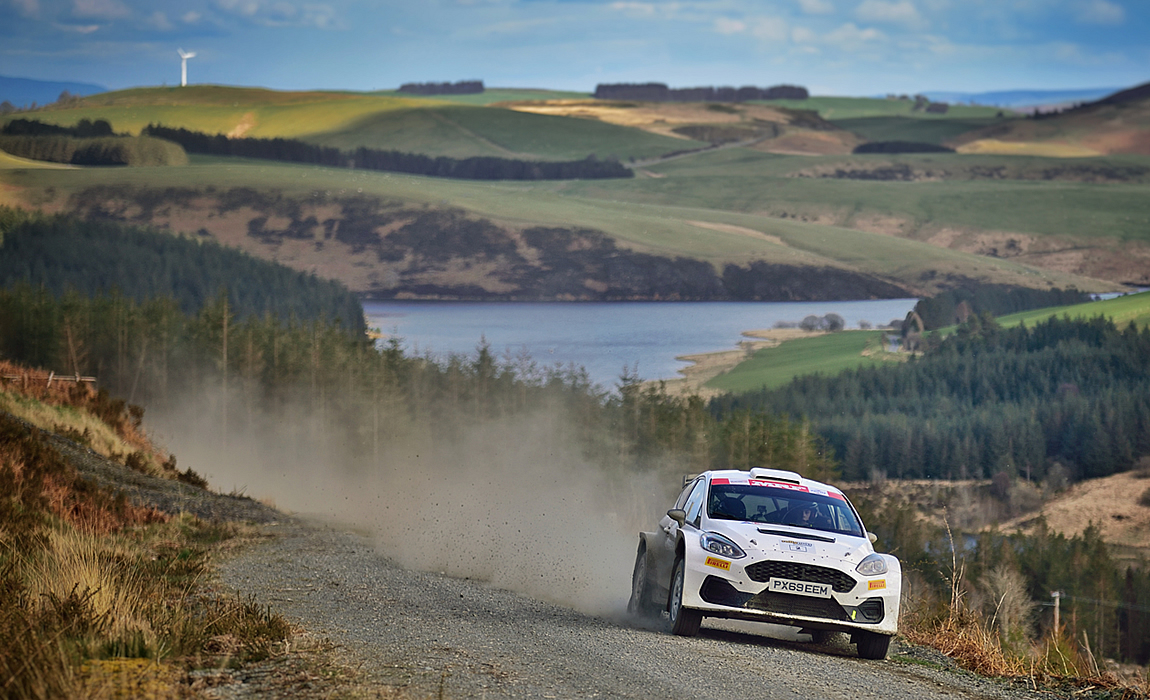 Elliot Payne & Patrick Walsh | Photo By Andy Cook / Xlerate.Media
Behind the rally leader Hirst, Payne who perhaps by now already knew that the writing was on the wall, in that he would not be repeating his 2021 victory. He had eeked out a 5-second gap to third place man Bainbridge heading into the final repeated run of the Cwmysgawen stage. Hirst cruised through that final 4.73-mile stage in Sarnau Forest, signing off with a joint-fastest stage win with Perry Gardener to secure the honours.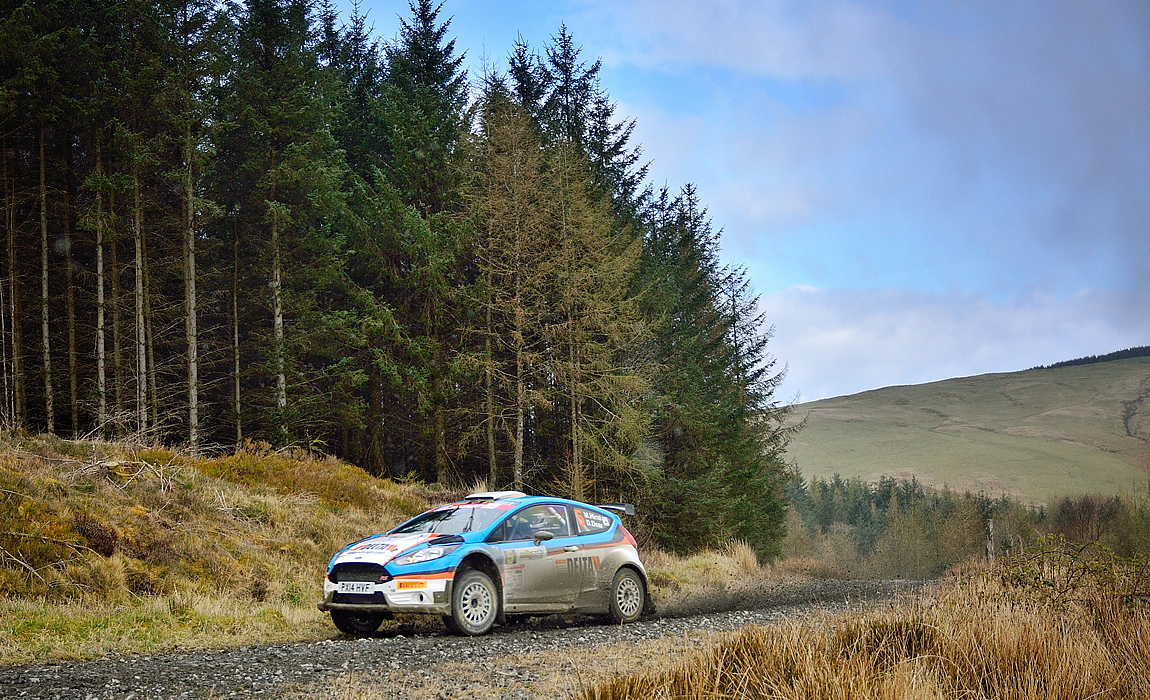 Matthew Hirst & Declan Dear | Photo By Andy Cook / Xlerate.Media
Hirst's winning ways had continued, bringing his Ford Fiesta R5 car home to cross the Builth Wells finish line with a 31-second clear advantage over Payne (who secured the fastest Junior award) alongside Co-Driver Patrick Walsh in second, in their Rally2 Fiesta.
The efforts of Hirst and Dear on the Rally-Nuts Stages in taking home maximum points has catapulted them to the top of the BTRDA GoldStar leaderboard, just a single point ahead of Perry Gardener & Jack Bowen. This win for the pair really was a magnificent result given the level of competition faced. So far this early on in the season, it appears that the step up into the R5 Fiesta from the Mitsubishi Evo has already proven to be showcasing just what Hirst is capable of when behind the wheel the right machinery.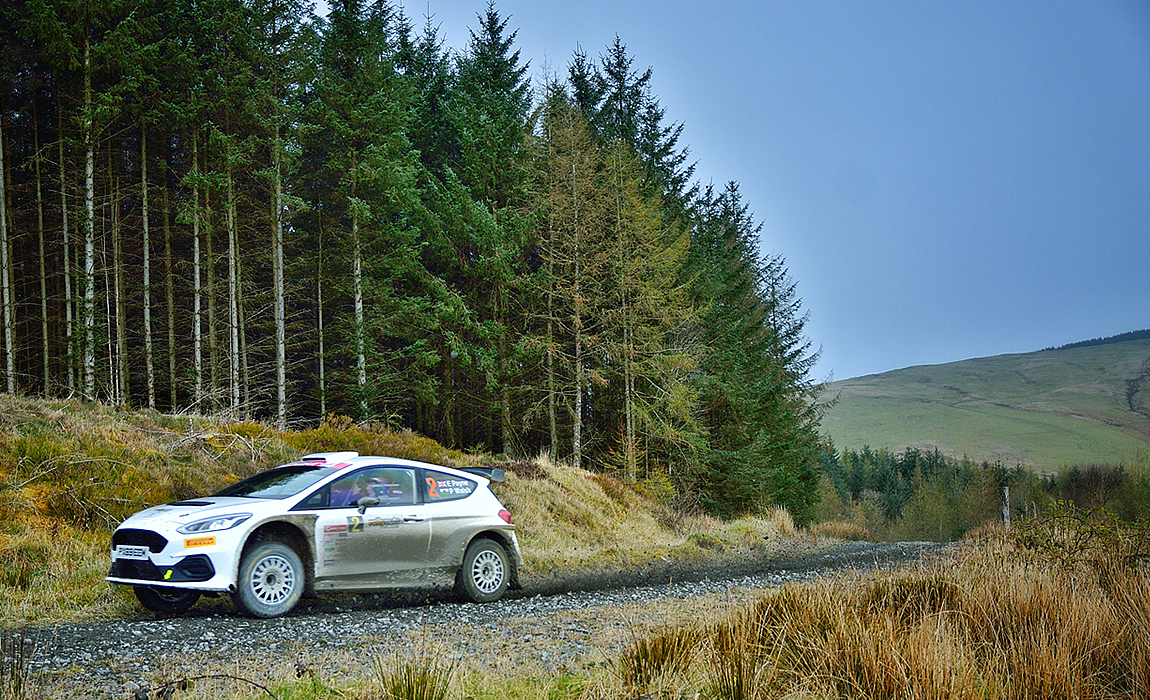 Elliot Payne & Patrick Walsh | Photo By Andy Cook / Xlerate.Media
For second-placed man Elliot Payne, yes he would no doubt be slightly disappointed at not being able to replicate his 2021 win on this rally. Nonetheless, a second-place finish to a man that seems to be on fire out on the stages at the moment is, however, still a good result. Perhaps next time around a quicker start to the rally might not leave him with as much work to do in order to challenge for a win.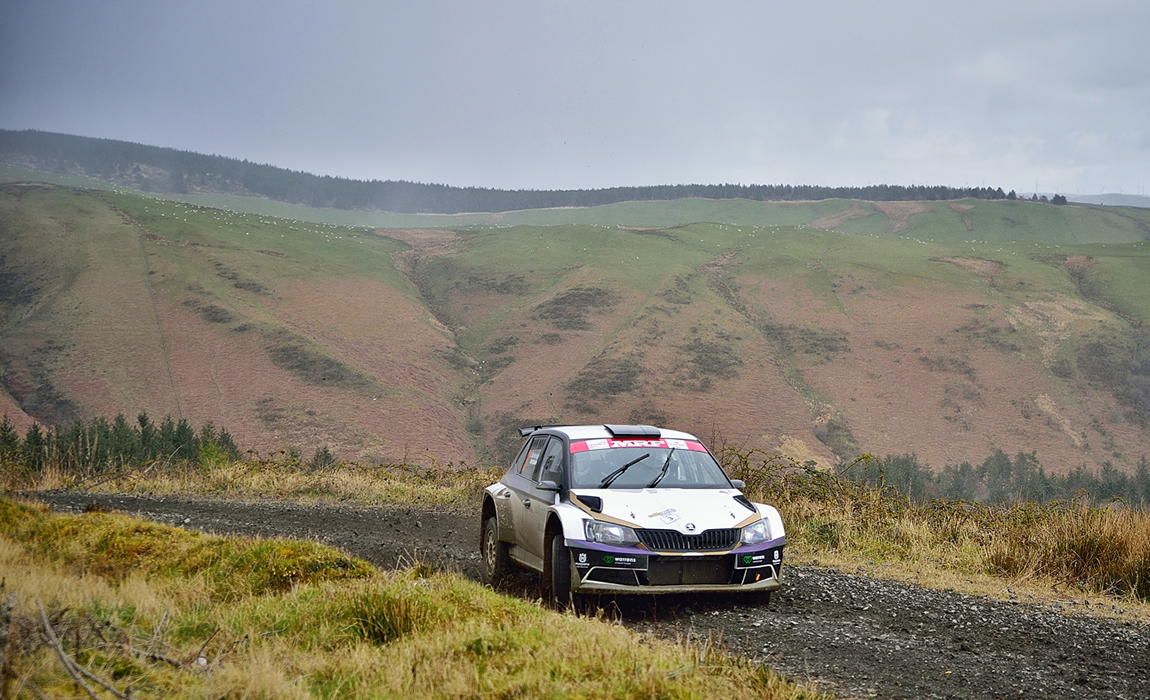 Ian Bainbridge & Tom Woodburn | Photo By Andy Cook / Xlerate.Media
With another consistent podium result for Ian Bainbridge, he also rounds off the top 3 in the GoldStar standings. Unfortunately for Stephen Petch, his less than ideal outing on the RallyNuts Stages where he retired at the midday service, drops him down to 10th overall just two points ahead of Payne.
---
SilverStar
In the SilverStar award, Irishman Michael McDaid alongside Co-Driver Declan Casey (joint 24th OA) pedalled their H3 Class Ford Escort MK2 RS1800 home for the honours. Securing the top points in the SilverStar with a 15-second lead over Ashley Davis & Sam Fordham (26th OA & Class B12 winners) in their Escort RS. The fastest R2 crew Mathew Jackson & Sasha Heriot (Joint 33rd OA) rounded off the SilverStar podium in their R2 Fiesta.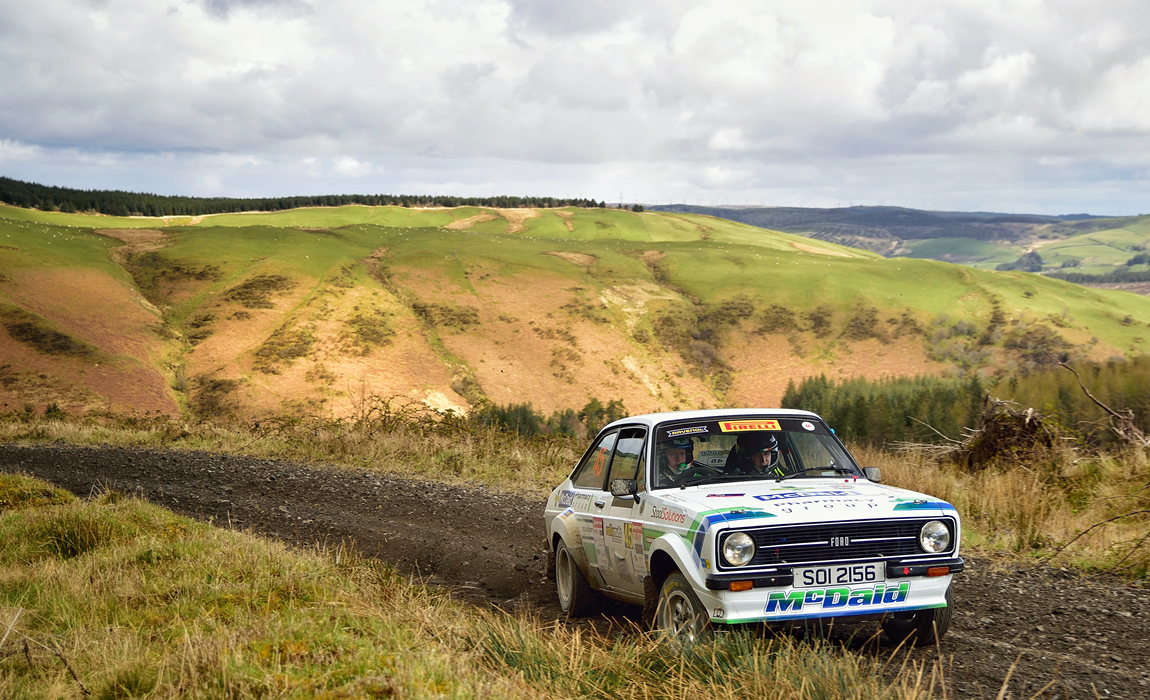 Michael McDaid & Declan Casy | Photo By Andy Cook / Xlerate.Media
Nick Dobson & Grant Inglis now jointly lead the SilverStar leaderboard after Dobson finished 62nd overall and Inglis finished 20th overall in their MK2 Escorts. Their combined points haul from the opening two rounds, coupled with third place man Rob White makes for an exciting battle early on in the SilverStar Championship.
BronzeStar
Pete Gorst & Mark Twiname (fastest 1400's crew) secured the BronzeStar honours after bringing their plucky little Vauxhall Nova home some 2-min-14-secs ahead of the Nissan Micra of Lewis Hooper & Steven Brown (Class RF1.4 winners). The Micra Kit car of Ed James & Charlie Mason rounded off the BronzeStar podium; However combining Hooper's efforts on both of the first two rounds thus far, he now leads Ed James by 4 points in the standings.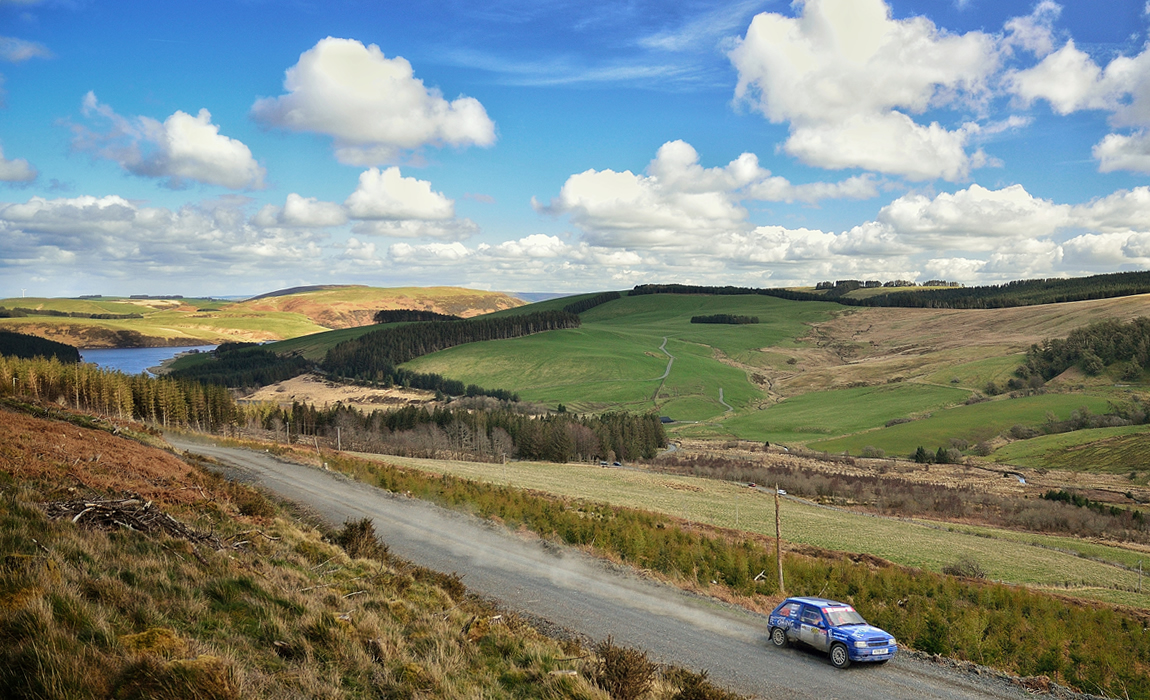 Pete Gorst & Mark Twinane | Photo By Andy Cook / Xlerate.Media
Historics
Micheal McDaid also added the Historic Cup win to his weekends efforts, after crossing the finish line 1-min-18-secs in front of Grant Inglish. McDaid is now joint second in the standings with Alex Waterman, behind leader Inglish. H1/2 Class winners Jonathan Brace alongside Paul Spooner on the notes rounded off the Historic Cup podium in their MK1 RS1600.
---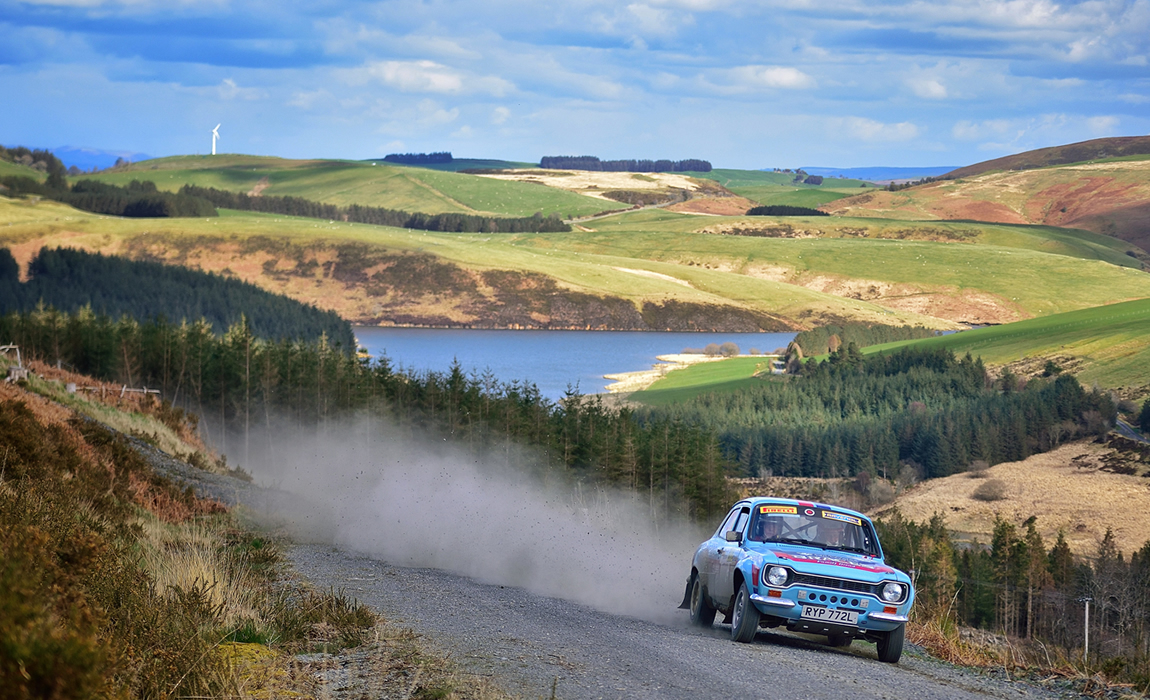 Jonathan Brace & Paul Spooner | Photo By Andy Cook / Xlerate.Media
---
Next Time …
The BTRDA will head north to the Scottish market town of Jedburgh for the Brick and Steel Border Counties Rally on the 14th of May. Having not taken place since 2019 due to the global pandemic, this Scottish event makes a welcome return with a fresh look to its 2022 edition. The 6 stage event will see crews tackle classic forest tests in the renowned and little-used Tweed Valley and Wauchope Forest complexes.
Words & Photo By Andy Cook / Xlerate.Media