CAN'T TAKE SNOW MORE | CAMBRIAN RALLY 2017
11/02/2017
It was with great anticipation that we headed to North Wales for the opening round of the 2017 BTRDA & Welsh National Rally Championships, however, things were not to kick off our rallying season as we had hoped. As we got closer and closer to SS1 Alwen the weather conditions worsened, a layer of snow was already on the ground and was continuing to fall as we trekked into the stage, hmm this is going to be interesting we thought.
The stage went live with the first competitor, Tom Cave and we could see straight away that this situation was "Snow Joke", as all of the top boys came tiptoeing past our location which was just a few junctions into the stage it was only going to be a matter of time before the red flags would be flown.
Those that did make it thru SS1, were certainly not pushing at all, it was just a case of trying to find some grip and just make it to the end of the stage in one piece. Eventually, silence fell on the stage which sadly signalled the cancellation of the event.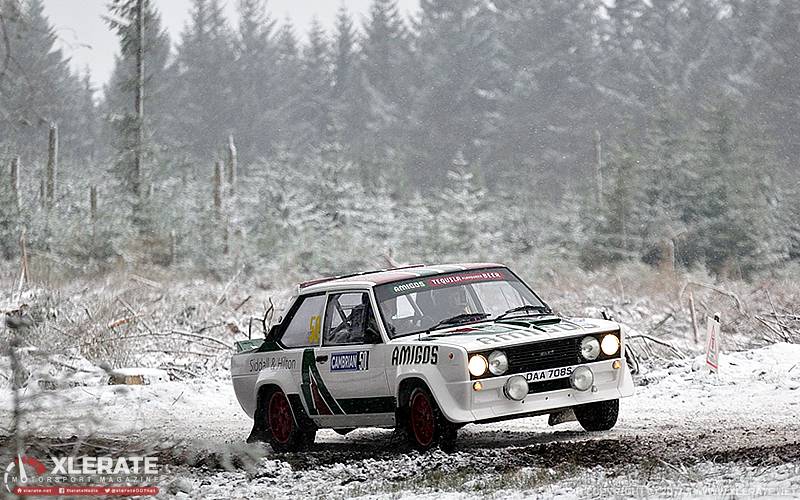 The weather did make for some nice picturesque shots and we were some of the lucky ones who managed to catch just a tiny bit of action before time was called on the event on safety grounds. The organizers, North Wales Car Club really had no choice here, they must ensure that all marshals and safety crews could get to their post in all stages to ensure the safety of all, this they simply could not grantee. And so what will be will be, an event that went down in the history books as being snowed off. Oh well; we were in North Wales now so went for a drive around and did a bit of Landscape photography instead before heading home.
Words & Photo's By Andy C | Copyright © 2017 Xlerate