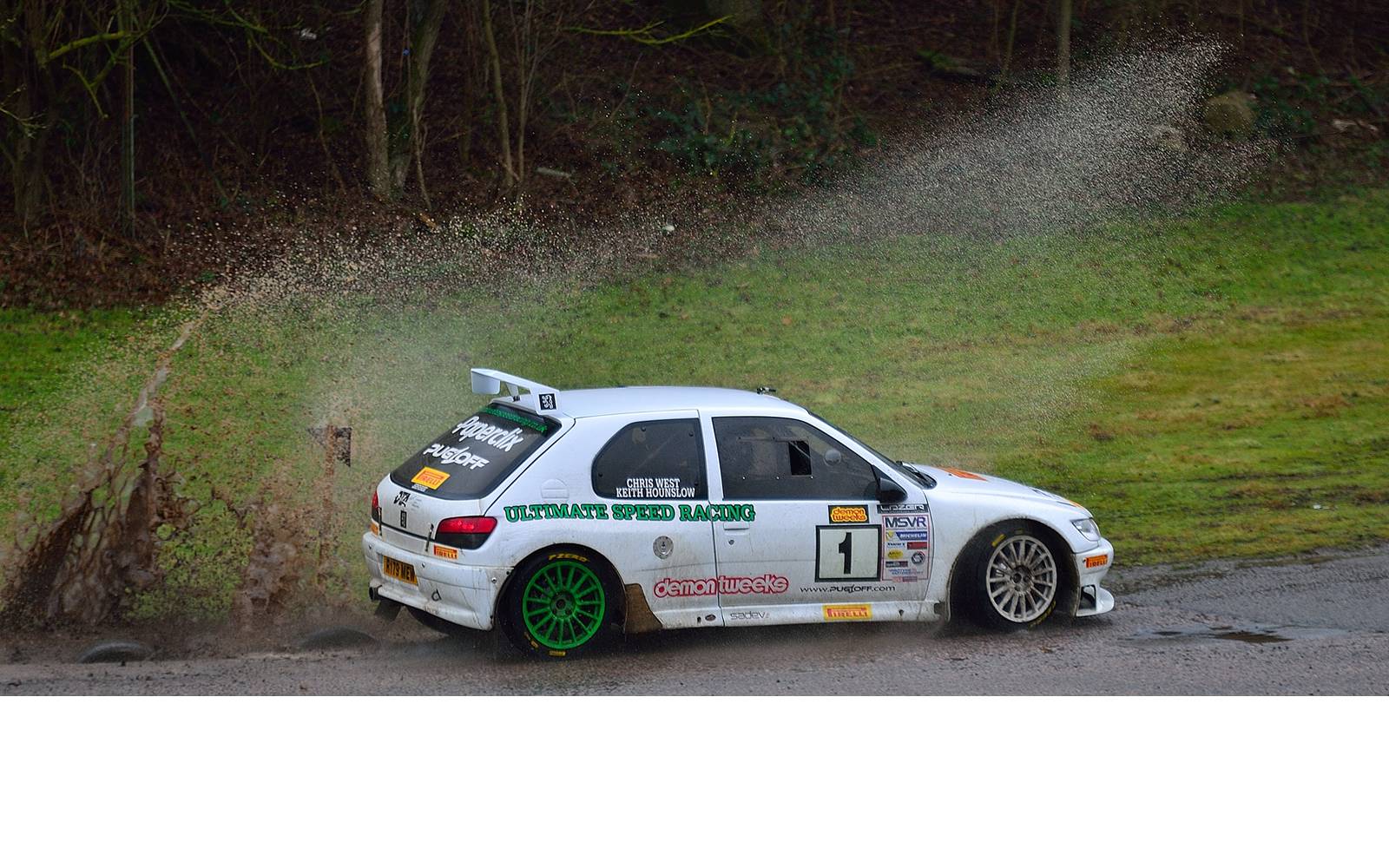 UKRALLY | LUXURY RALLY SPECTATING | MGJ BRANDS HATCH WINTER STAGES 2018
20/01/2018
Q: What is better than standing out in the freezing cold all day getting soaked whilst watching a rally?
A: Standing out in the freezing cold all day still getting soak watching a rally but 1) You don't have to pee up against a tree, 2) You can grab a rest from the elements inside a warm café while scoffing a bacon sarnie and downing a warm cupper and 3) you get a full 3G signal on the moby so that you can keep up to date on social media as the event unfolds.
Welcome to the world of Luxury Rally Spectating!
Of course; those are just three of the many reasons why circuit rallies can be a nice change from your typical stage rally; which could be in a Forest in the middle of nowhere or at an old WW2 airfield with no amenities like what can be found at one of the hosting venues of the Motorsport News Circuit Rally Championship. And so, even thou the forecast for the day was not great, we headed down to the Kent based race circuit Brands Hatch, one of the Motorsport Vision's circuits for round 4 of this ever-popular championship.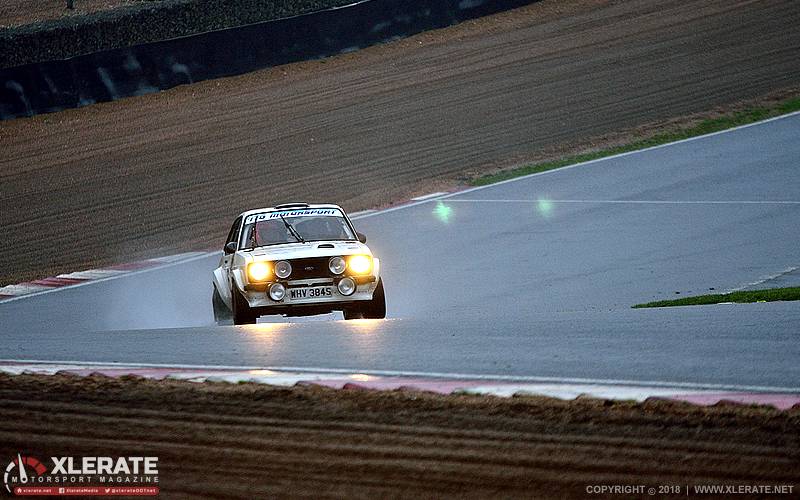 The championship has been around for a few seasons now and works in partnership with MSVR, it provides a use of these circuits over the winter seasons where they would not normally be active. In addition to some creative thinking around the main race circuits, each event opens up outer and inner service roads and other parts around the venues to provide some variety with the stage layouts and routes, yes there can be a lot of cones and the odd merge thrown in the mix but it all adds to the challenge and makes for some tight competitions across all classes.
Don't be fooled into thinking that circuit based rallies are all squeaky clean on just smooth tarmac, this year's MGJ Engineering sponsored Brands Hatch Winter Stages organized by Chelmsford Motor club is proof otherwise. It has the added bonus of utilizing the rally schools stage loop which is tucked away down the back corner, this in its self offers a bit of everything being fairly tight and twisty but on a day like it was this year when the weather was wet, it provided for some darn right dirty action.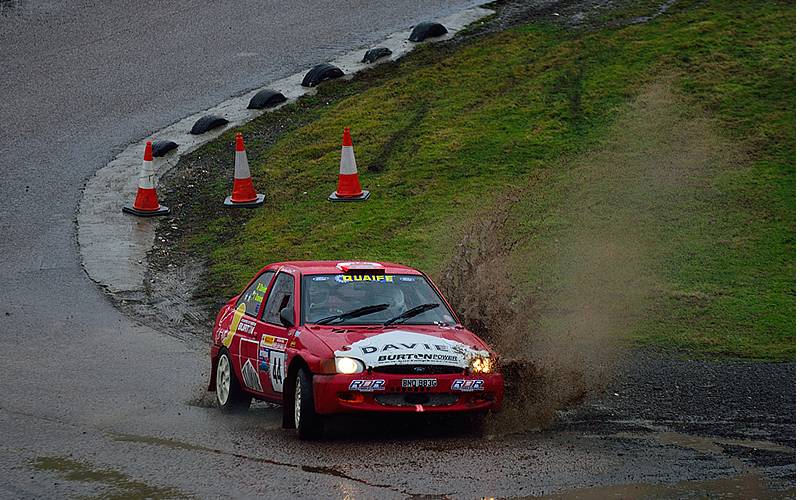 A well-prepared crew would ideally not only come armed with the normal slicks but some tread which would also coverer all the eventualities, reports of crews running forest knobblies in an attempt to disburse the rain made for some interesting tyre choices. Even on the smooth circuit tarmac crews were on the limits of grip and on a number of occasions went over it, much to the enjoyment of the sodden spectator.
This event is probably the only time you will get to see cars at competitive speed travelling the wrong way around Druids or climbing the infamous Paddock Hill Bend, and if you divert your eyes away from the action on the main circuit a wee jump can be seen where the more committed of crews push on and get a little air. Other rounds feature jumps or water splashes, maybe Brands could consider building a water splash down at the rally school end which I'm sure would be a winner in our books?
One of the things that we like about this championship is the variety of machines out competing round upon round, individual competitors and teams alike can get out and get their competitive rally fix which within Motorsport terms can be for very modest sums of wonga.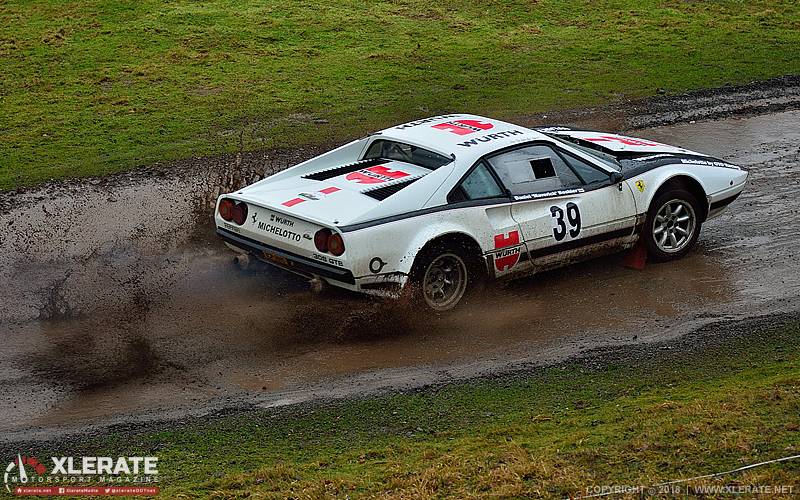 Despite the rain and cold, all in all, the Brands Hatch Winter Stages was a great day out, all credit to the event and championship organizers and more so to the dedicated team of marshals' who endured a tough day ensuring that the action continued thus giving everyone a chance to do what they enjoy most, be that competing or simply watching a cracking bit of motorsport.
Words & Photo's By Andy C | Copyright © 2018 Xlerate