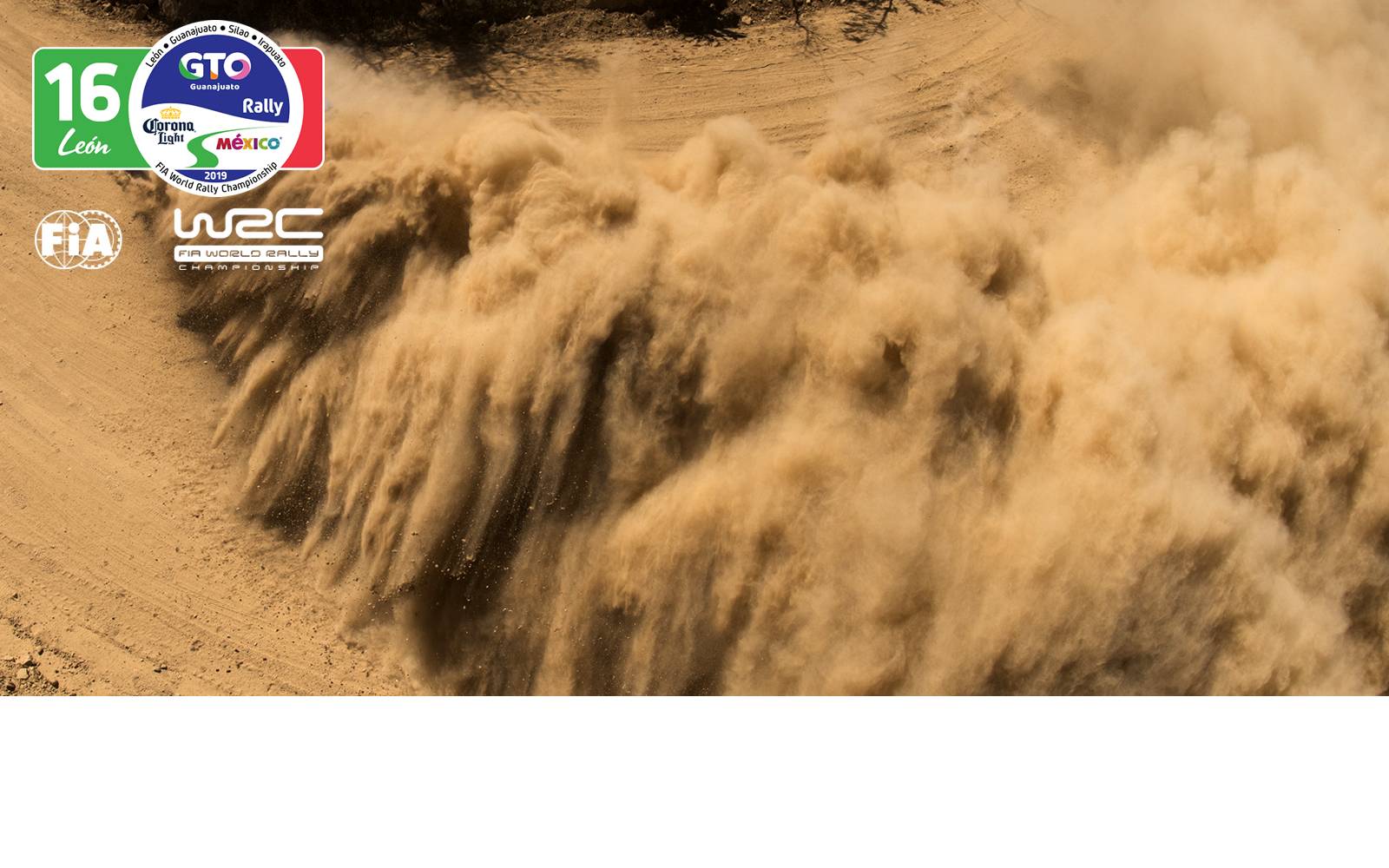 PREVIEW | WRC | RD3 | RALLY MEXICO 2019
01/03/2019
After the cold wintery conditions of both Monte Carlo and Sweden, things are now starting to heat up as the FIA World Rally Championships heads to North America for its first gravel rally of the year, Round 3 – Rally Guanajuato Mexico.
Once again based out of Leon, North of Mexico City; the event takes in some truly breathtaking scenery in and around the mountains of Sierra de Lobos and Guanajuato. But there's a good chance that the world's best drivers simply won't be able to enjoy those views, no doubt that will be down to them being preoccupied with the job in hand but also that old pesky problem of dust!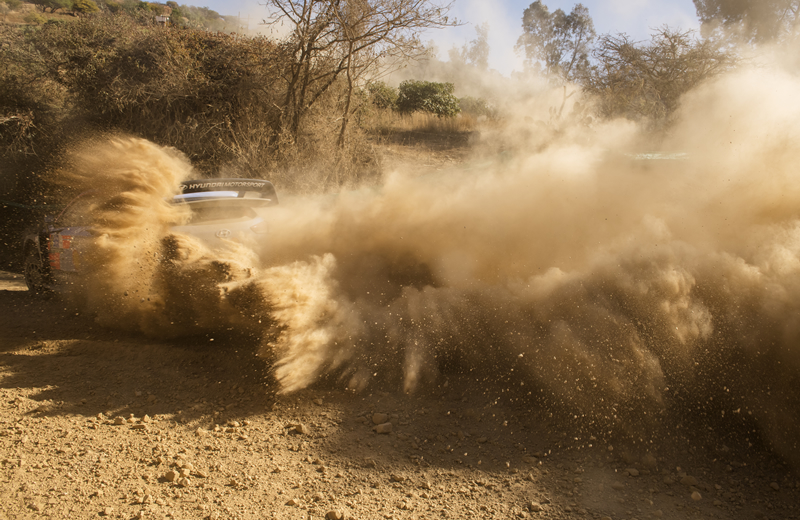 The Mexican challenge is not only limited to mastering the loose gravel and getting lucky with both road position and the dust…. oh no, these WRC cars will need to handle temperatures nearing 30°C and will have to cope with high altitude where the air is thin.
All of this impacts the performance, it's a bit like strangling the engine, making it harder for it to breath when it is already running very hot and having to work hard. This can result in some 20% loss in power for which the drivers will have to compensate for in their driving technique.
In turn, this can and sometimes does lead to mistakes, therefore car setup is as always, very important and the drivers will need to trust their instinct and know when to carry momentum into the corners.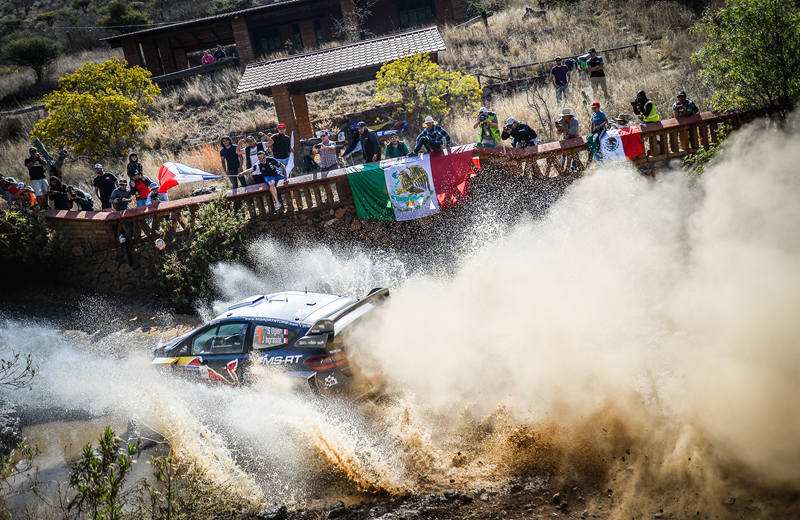 Thursday mornings shakedown at Llano Grande is where we will get to see who will make the biggest splash and best manage the transition from the snow of Sweden to gravel, before the Street Stage in the evening; where the crews will tackle the cobbled surface and tunnels of Guanajuato in front of the Mexican fans.
Friday's action will get underway with the first proper gravel test of the year on the Iconic stage that is known as El Chocolate, which is a pretty good way to kick things off on the loose as it climbs up more than 2700km.
Let's hope that this +30km stage which is the longest of the rally doesn't melt in the heat, this will be followed by Ortega which is a smaller +17km stage. These two stages will be repeated again in the afternoon and are separated by the Leon Street Stage before a mid-day service stop.
After the second runs over El Chocolate and Ortega, a single run of the 10km La Minas stage will then lead the crews back to Leon to the cities motor racing circuit to end the day with two spectator-friendly stage runs here.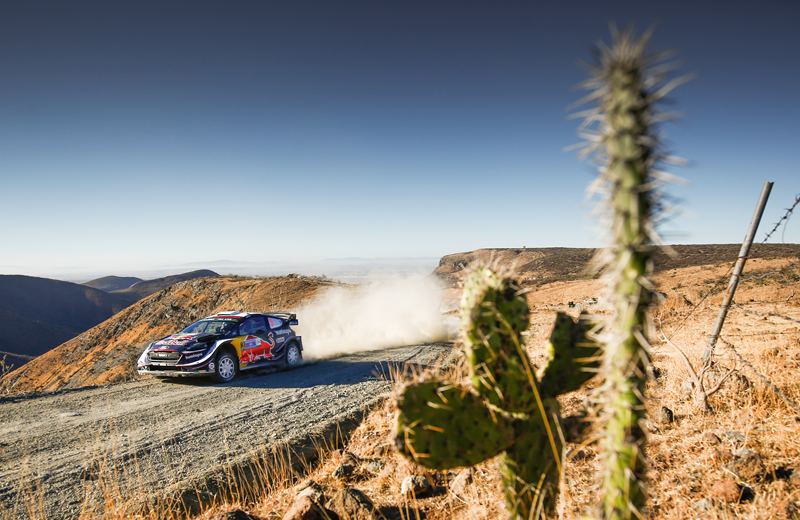 Leg 2, just like last year features three challenging tests back out in the mountains to the North and East of Leon, to be repeated in the afternoon. Guanajuato 25km, Otats 32km and El Brinco 8km, this year's El Brinco route omits its famous jump but is instead replaced with a new one which promises to provide just as much entertainment.
It will be a long day with more than 138km of competitive driving and for those who make it through the second pass of these gravel stages, Saturday will finish off with yet another visit to the racing circuit in Leon and one final blast over the street stage in the evening.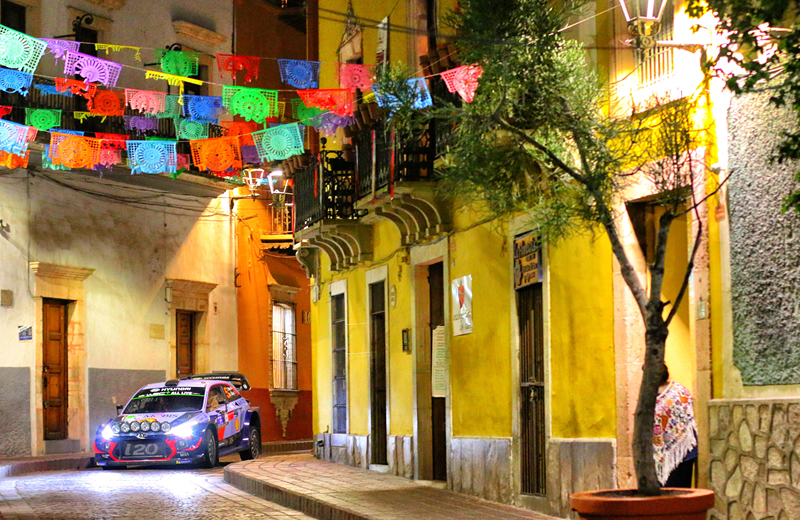 Sunday's action will be the shortest with just 60km of stages to tackle, by this point in the event we assume that the overnight leader will most likely sit tight and take the win, that's of course if they have a decent lead heading into this final leg.
A single run of the Alfaro and Mesa Cata (which re-uses part of Fridays El Chocolate) stages provide perhaps one last chance to gain or lose positions before the final Power Stage at the Las Mina stage (which crews tackled once on Friday) finishes off this sure to be a tough event.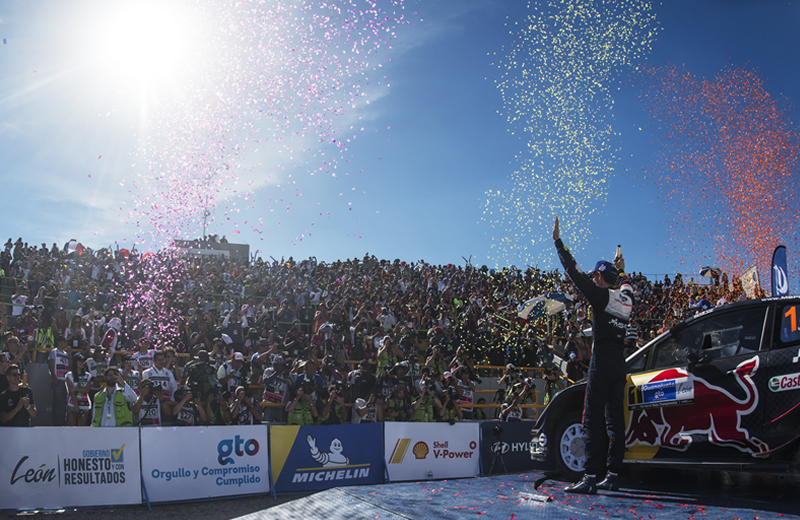 Last year's winner in Mexico was Sebastian Ogier, then in an M-Sport Ford Fiesta, he will now tackle his first gravel event with the Citroen team. The C3 does have good form in Mexico, last year Kris Meeke brought it home in third and how can we forget that dramatic end to the 2017 event? where Meeke once again in the C3 left the world stunned at his final stage off, yet somehow still winning the event.
Ogier will head onto the gravel of Mexico with his Sweden woes behind him; which left him lying third in the current drivers' standings, not only behind biggest rival, Hyundai's Thierry Neuville but the very much man of the moment, Toyota's Ott Tanak who leads.
I'd be interested to see what Ogier teammate Esapekka Lappi does here, previous Mexico outings for the young Fin haven't really produced anything; so this year should be the time for him to show his pace and back up Ogier.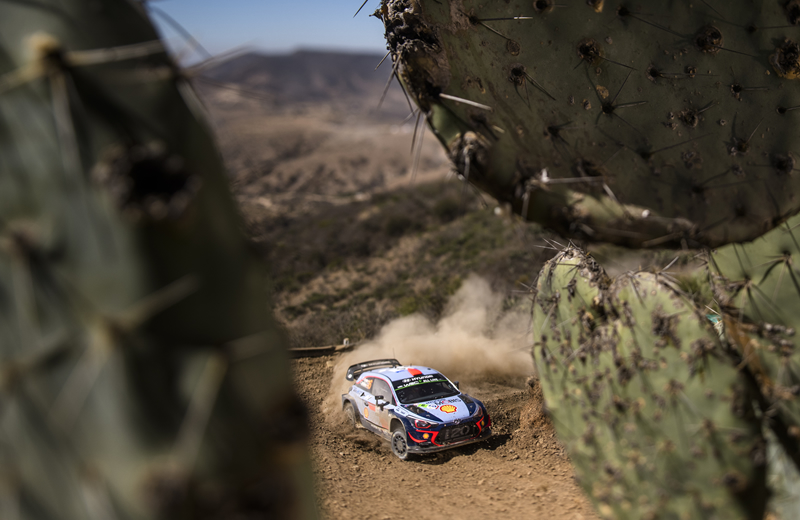 Back into the Hyundai team and joining Neuville for his first outing of the year is Spain's Dani Sordo. Loeb sits this one out and although the thought of as tarmac specialist, Sordo actually has a pretty good history on this event. Last year he finished runner up on the podium and Andreas Mikkelsen, who will be in the third i20 also had a strong result with a 4th place, so Mexico should be a strong event for Hyundai, but what about those Toyota's?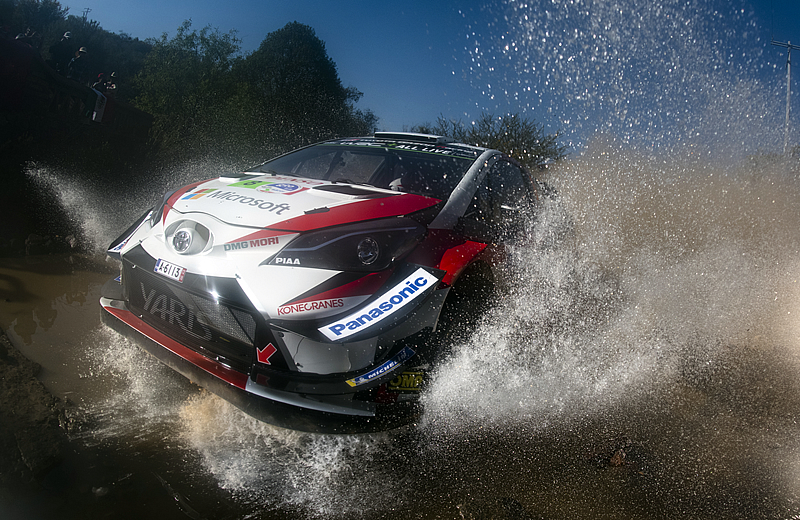 Well If I'm honest, I'm not too sure if this will be their event like Sweden was, if history is anything to go by, then they could well be off the pace. Maybe the past results here were influenced by reliability issues and Toyota may well have put those issues behind them now.
But I fear that Ogier who will be on a mission to get his Championship campaign back on track and the Hyundai's will be the ones fighting with him for the win. I still think that the likes of Tanak, Meeke and Latvala could take a good amount of stage wins, but I just don't fancy them for this one.
OK so how about the Ford's I hear you cry?
Nope, I'm sorry but I'm not feeling the Fiesta either, yes Elfyn Evans and Teemu Suninen both walked away from Sweden with a decent amount of fastest stage times, but Evans retired from this event last year after only 6 stages. He missed out a huge amount of the event and I think this will hurt him this year.
As for Suninen, well although he did finish last year, he was way down in 12th. So I don't think this will be an event where he will feature in the battles' at the front as he did on the more suited snow and ice of Sweden.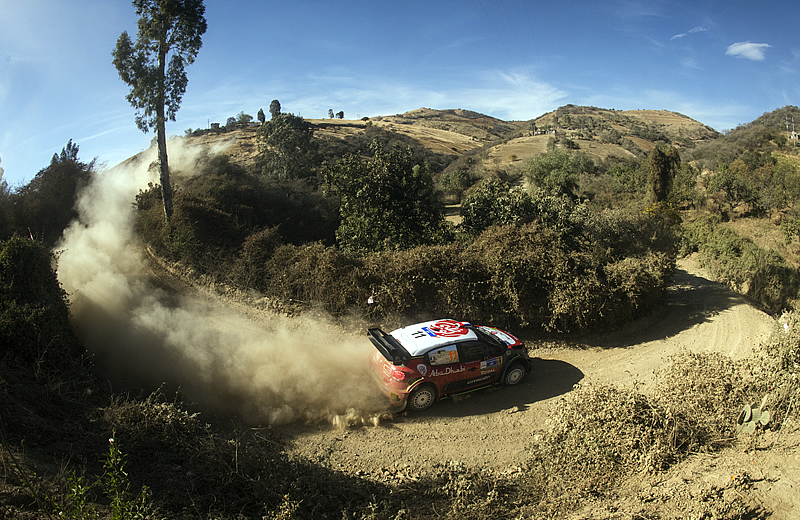 So final thoughts and predictions ahead of the heat and dust of Mexico for the first gravel event of the year.
I think Ogier will be determined to get a good result on the podium, possibly with another win to add to his win here in 2018 and 2nd places in both 2017 & 2016. I think Hyundai will leave Mexico leading the manufacturers overtaking Toyota and will have strong finishes from all three of their drivers.
Words By Andy C – Xlerate
Photos By Jaanus Ree © Red Bull Content Pool