WNRC | RD2 RALLYNUTS STAGES 2022
20/04/2022
Just two weeks had passed since the opening round of the 2022 Pirelli Ravenol Welsh National Rally Championship season had begun at the Rally North Wales; where Matthew Hirst alongside Co-Driver Declan Dear dominated the rally from start to finish.
Organised by Midlands Manor Motor Club, the RallyNuts Stages was to host the second round of the Welsh National series and would feature the World-Class Mid Wales Stages of Hafren-Sweet Lamb and Myherin alongside the welcomed return to the Sanau Forest Complex (aka Cwmysgawen) for 42 stage miles of competitive action.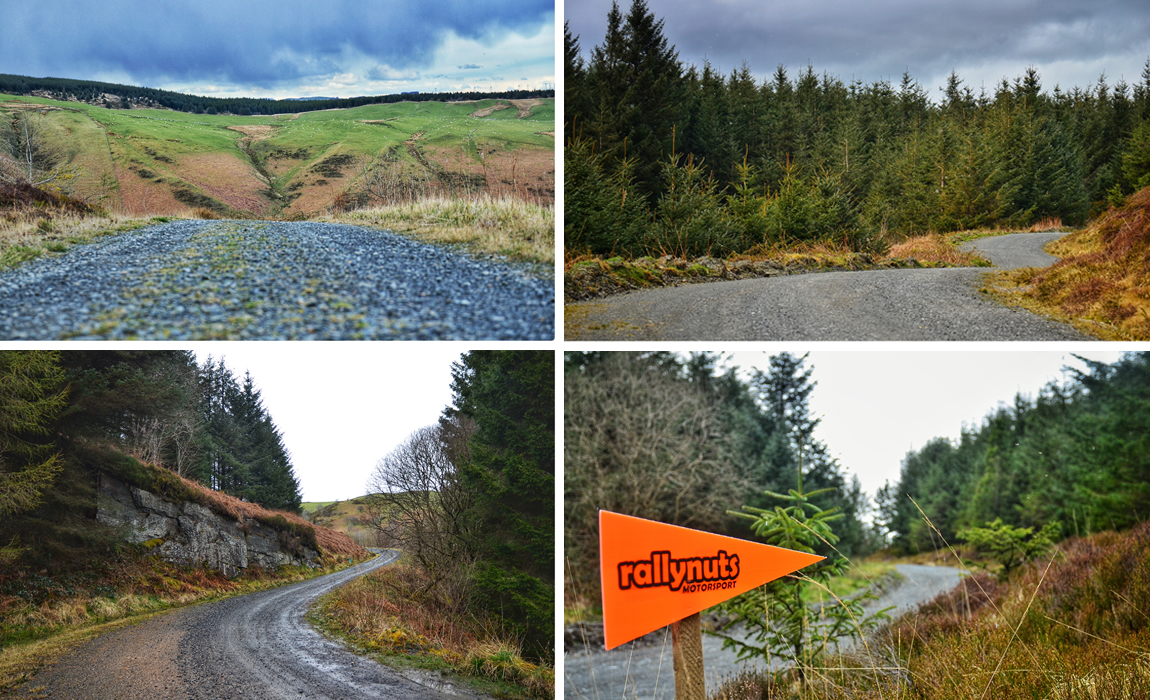 Photos By Andy Cook / Xlerate.Media
Hirst was out for his third rally in his recently acquired Ford Fiesta R5 car and would face competition from the likes of Perry Gardener (Ford Fiesta R5) Dylan Davis (Skoda Fabia R5) and Tom Llewellin (Mitsubishi Mirage) to name just a few. All of which would be looking to bring the fight back after the opening round where Hirst simply blew them all away.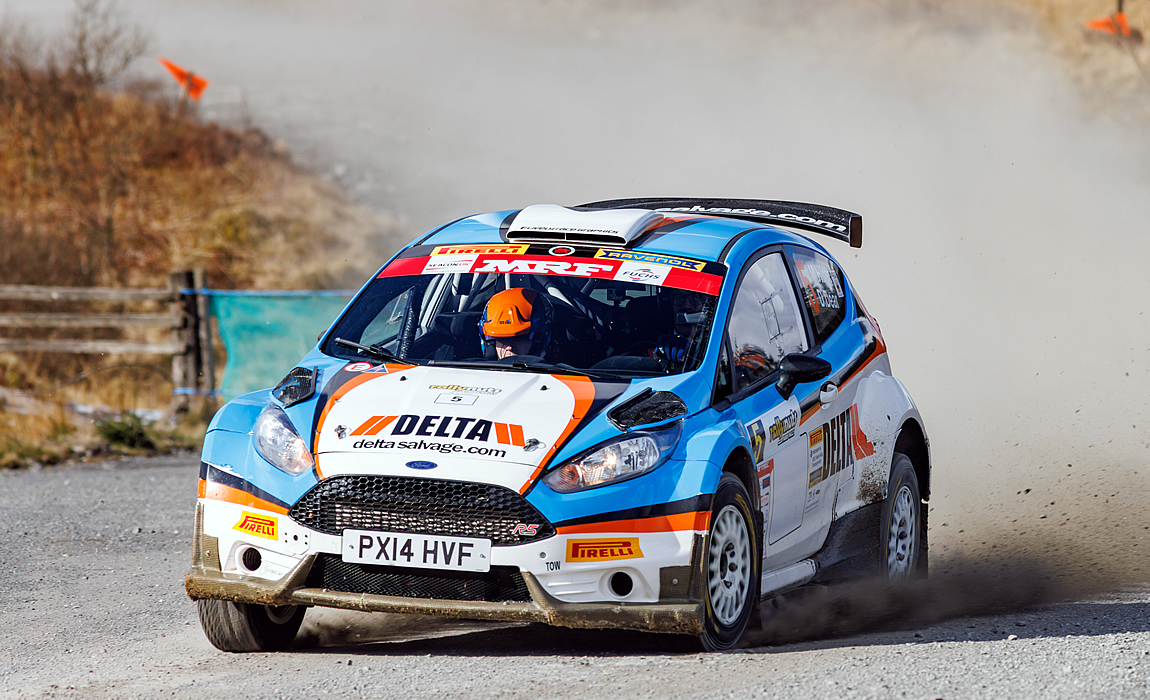 Matthew Hirst & Declan Dear | Photo By Andrew Scott
Hirst began the proceedings with an absolutely stonkingly fast time on the opening 10 miles test in Myherin, stopping the clocks some 15 seconds faster than any other competitor on the event.
But more importantly, he was some 24 seconds faster than his closest Welsh National rival, Russ Thompson in the B13 Mitsubishi EVO 9; straight away Hirst was lining things up for a repeat of that round 1 victory.
Dylan Davis & Mark Glenister | Photo By Andrew Scott
As the crew headed into the second stage of the morning, Hafren at 7miles in length, Dylan Davis in the Skoda Fabia R5 was able to step things up a little bit. However, Davis was still some 8 seconds off the pace of Hirst, who had once again bagged the stage win to extend his lead over Davis to some 33 seconds.
Matthew Hirst & Declan Dear | Photo By Andrew Scott
Davis reacted to Hirst in the final stage of the morning loop (SS3 Cwmysgawen), managing to get as close as just 1 second off of the time set by Hirst in this stage, however, it just wasn't going to cut the mustard.
Hirst ended the morning loop and headed back to the mid-day service halt in Builth Wells with a rather healthy looking 34 seconds advantage to show for his mornings' efforts. At the midpoint in the rally, the writing was pretty much already on the wall, as Hirst was once again laying down the law out on the Welsh gravel stages.
---
With Hirst way out in front, behind him, the battle for second between Davis and Perry Gardener raged on throughout the afternoon. Davis pipped Gardener in the repeated run through Myherin but Gardener returned the favour in the very next stage in Hafren Forest to close the gap between them down to 10 seconds.
Perry Gardener & Jack Bown | Photo By Andrew Scott
But 10 seconds heading into the final stage of the rally was perhaps going to be a bit of a big ask from Gardener to take that second place away from Davis. Just 4.73 miles was all that remained and even with his first outright stage win here, Gardener would still fall short by 6 seconds to Davis.
Dylan Davis & Mark Glenister | Photo By Andrew Scott
Davis alongside Co-Driver Mark Glenister were simply unable to get close to Hirst and Dear out front and would have to settle for finishing second in the Welsh National Championship, ahead of Gardner and his Co-Driver Jack Bowen.
Matthew Hirst & Declan Dear | Photo By Andrew Scott
Matthew Hirst and Declan Dear had once again stolen the show, with another sensational performance out of the stages the pair crossed the finish line in Builth Wells with more than 1 minute in hand to their nearest Welsh National rivals. With just two rounds gone where Hirst had dominated on both occasions, it is hard to see what if anything the rivals can do to make up the difference; which has been fairly significant on both events.
Elsewhere Ashley Davies & Sam Fordham topped the two-wheel drives in their Ford Escort RS, finishing 20th, five places ahead of Mathew Jackson & Sasha Heriot in the R2 Fiesta. Davis now leads the 2WD standings, 5 points ahead of Kiwi Boyd Kershaw.
Ashley Davis & Sam Fordham | Photo By Andrew Scott
James Giddings alongside Aled Davies took the maximum Challenge points in their Mitsubishi EVO 9. But as they never competed at the opening round, Bob Morgan who netted his second bridesmaid score heads up the Challenge leaderboard, just a single point ahead of John Caine (5th).
James Giddings & Aled Davis | Photo By Andrew Scott
In the under 25s Robert Wilson was the fastest lad in his Mitsubishi EVO VIII ahead of Liam Griffiths in the Ford Fiesta ST. However, Griffiths leads the standings as round one winner Ben Smith did not compete at this event.
Robert Wilson & Richard Morton Crozier | Photo By Andrew Scott
Mathew Hirst continues to head up the overall leader board with two perfect scores, with Dylan Davis the best of the rest from his two runner up finishes. Tom Llewellin who finished 5th on the RallyNuts Stages rounds off the top three just four points ahead of Matt Edwards.
For a full list of the results from Round 2 please visit the WNRC website: Click Here For Results
---
Next Time …
The Pirelli Ravenol Welsh National Championship will head further North for the Plains Rally (May 21st) which will offer up yet more of those World Class gravel stages. With its new rally base in Bala, the event will take on stages such as Aberhirnant, Llangower, Alwen and Clocaenog and will cover approx 44 miles.
Words By Andy Cook / Xlerate.Media | Feature Photo By Andrew Scott