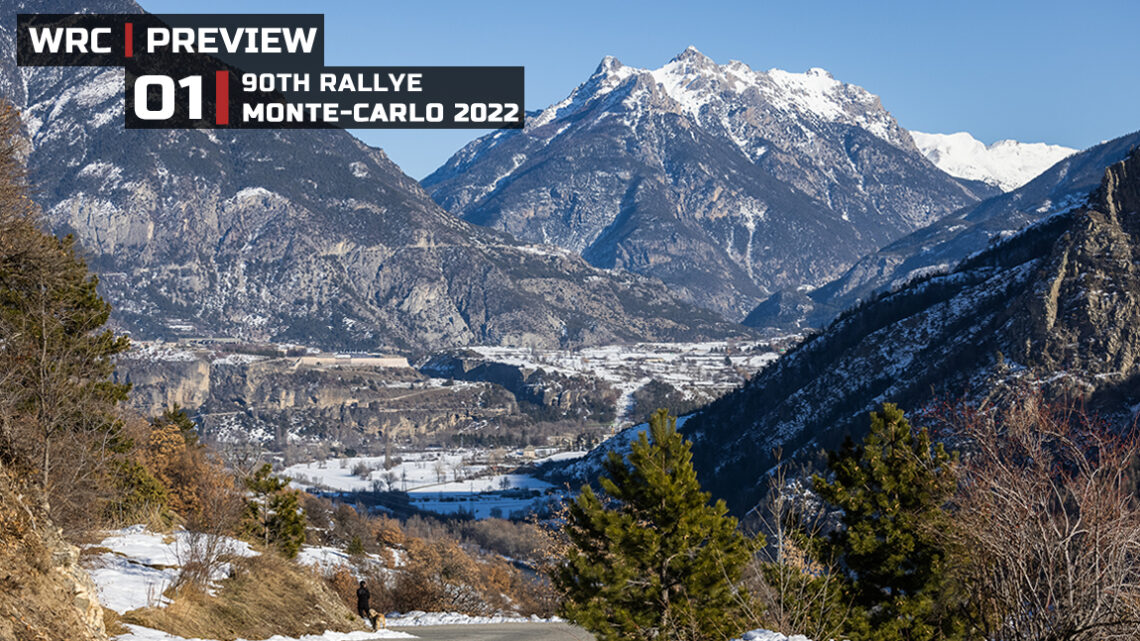 WRC | PREVIEW | RD1 – MONTE CARLO
31/12/2021
It is only fitting that one of the oldest World Rallies in existence, The Monte Carlo Rallye will signify the beginning of a new chapter in the World Rallying history books.
On Thursday 20th January at the Casino Square in Monaco, a new generation of Hybrid Rally1 cars will line up at the ceremonial start ahead of the opening round of the 2022 FIA World Rally Championship season.
However, our first chance to compare this new breed of World Rally cars that have been prepared from each manufacturer team will come at the pre-rally shakedown on the short 2.29km Sainte-Agnes – Peille test road in the morning.
Here is where we will get our first initial idea of who will likely be the early pacesetters in this new era of the World Rally Championships.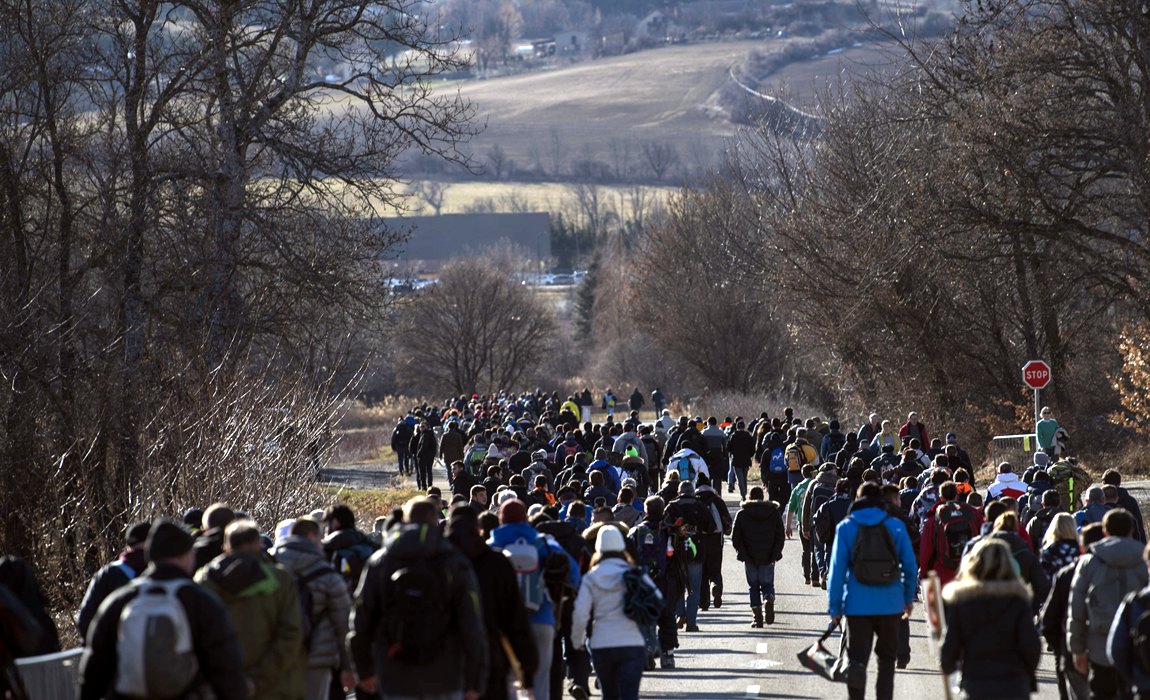 Photo: Red Bull Content Pool
---
TOYOTA GAZOO RACING WRT
Current manufacturer World Champions Toyota Gazoo Racing will arrive in Monaco with four Yaris Rally1 cars.
Eight times World Champion Sébastien Ogier will lead last seasons runner up, Welshman Elfyn Evans, with Finlands Kalle Rovanperä and Japans Takamoto Katsuta in support.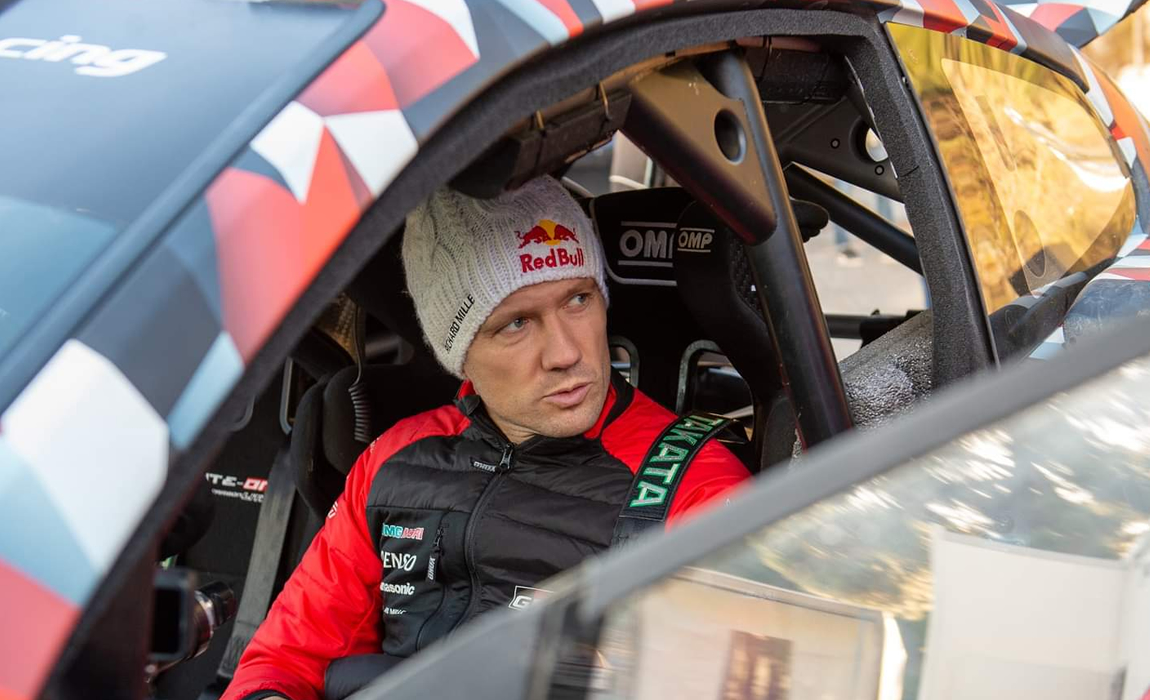 Photo: Toyota Gazoo Racing WRT
The 2021 Monte Carlo winner, Ogier who is on a part-time drive this season for Toyota will, however, be without his long-time Co-Driver Julien Ingrassia who retired at the end of last season. Instead, Ogier will be joined by Benjamin Villas beside him on the notes, it is currently not known which events following the Monte Carlo Ogier will take part in.
Photo: Toyota Gazoo Racing WRT
---
HYUNDAI MOTORSPORT WRT
Hyundai Motorsport will field a familiar team of drivers in their i20 N Rally1 Cars for their Championship challenge. Belgians Thierry Neuville (the 2020 Monte Carlo winner) and 2019 World Champion, Estonias Ott Tänak leads the Swedish-Norwegian youngster Oscar Solberg, who steps up to a more substantial WRC Rally1 drive this season.
However, Hyundai Motorsport will arrive at the Monte without their team principal of recent years; Andrea Adamo who recently announced his somewhat surprising exit from the team in December.
Photo: WRC.com
The timing of the Italians departure from the team is far from ideal, in that this coupled with the added challenge of heading into the new season with a totally new generation of cars will no doubt add to the pressure for all involved.
Photo: Hyundai Motorsport WRT
For a brand that demands results, this intense pressure on the drivers and team will be compounded by the fact that the Korean brand itself was a bit late in committing to the WRC's Hybrid future which no doubt stifled the teams' development of their car somewhat.
---
M-SPORT FORD WRT
Four M-Sport Ford, their team's perhaps more committed Championship assault this year in their all-new Rally1 Ford Puma will be led by new recruit, Irishman Craig Breen who signed a two-year full-time seat deal.
Photo: M-Sport WRT / Drew Gibson
Brit Gus Greensmith who will once again bring some funds and Frenchman Andrian Fourmaux will make their return to the team for 2022. They will be joined in Monte Carlo by another Frenchman who is no stranger to rallying and indeed the Monte itself.
Nine times World Rally Champion Sébastien Loeb who has won the event no less than seven times himself will make an appearance competing for Malcolm Wilson's outfit for the first time in his career. Loeb will exchange the heat of the Dakar desert for the cold winter in the Alps and fly home for what we think is likely to be a one-off drive for M-Sport?
Photo: M-Sport WRT / Jannus Ree – Red Bull
Following a test session, last year of the Puma, the French master of rallying will have no doubt provided some very valuable feedback to M-Sport and perhaps some increased support from Ford Performance themselves has funded this drive in Monte?
---
CLASS OF 2022
---
THE RALLY
This year's Monte Carlo Rally, the 90th edition of this iconic event sees a move away from the Gap region of France to Monaco with all stages to the North East of the principality. 17 stages totalling 296km in length will feature across the four-day event, all culminating on the Sunday, where our first ever Hybrid generation rally winner will cross the finish line in Monaco.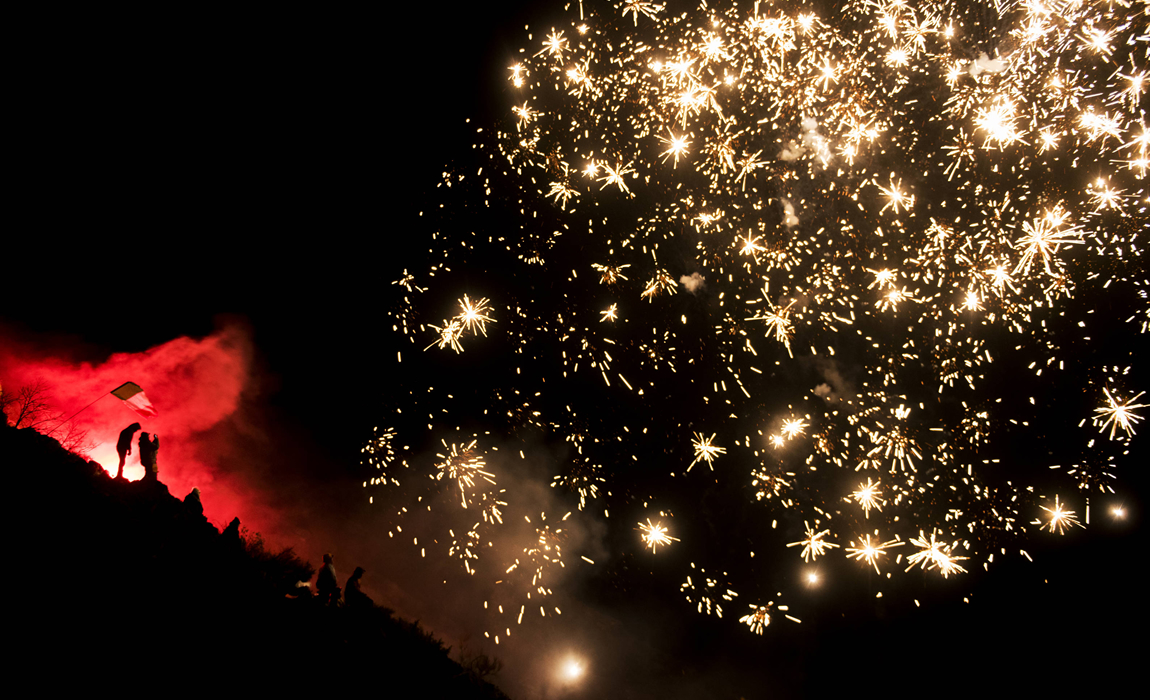 Photo: Red Bull Content Pool
The action for real will get underway as tradition dictates, in the darkness of Thursday night, where the opening leg will be made up of two very well-known stages which add up to 38 kilometres in length. Having the honours for the opening test of the rally and season will be SS1 Lucéram – Lantosque at 15km, this will be followed up by La Bollène-Vésubie Moulinet (SS2) at 23km, which includes a pass over the iconic Col de Turini.
The next morning the competition will move north to the area around the Mercantour National Park in the Alps for a further 6 stages at just under 98km. The Friday stages feature Roure – Beuil (SS3/6) at 18km, Guillaumes – Péone – Valberg (SS4/7) at 13km and Val-de-Chalvagne – Entrevaux (SS5/8) at 17km.
Photo: Hyundai Motorsport WRT
Astonishingly there will be no mid-day service but only a tyre changing opportunity at the regroup, this is both an important and interesting choice by the event organisers. Given that Friday will be the first full day of competition in the new generation of cars, this decision is sure to have not gone down too well with the Rally1 manufacturer teams. In fact, it is bordering on crazy, given the level of new technology that has been developed for this era for which both the drivers and teams will no doubt need to tweak in their infancy, at this very first competitive outing.
---
The third day of competition will resume on Saturday morning in the Alpes-de-Haute-Provence and will cover 5 stages over 92km. Starting with a single pass over Le Fugeret – Thorame-Haute (SS9) at 16km, the second full day will once again go without a mid-day service opportunity.
A double loop of two stages will follow before and after a mid-day regrouping and tyre change. The loop will feature a new stage Saint-Jeannet – Malijai (SS10/12) at 17km and will be followed by Saint-Geniez – Thoard (SS11/13) at 20km, which will pass through the very demanding Col de Fontbelle.
The final day of the 2022 Rallye Monte Carlo will conclude on Sunday morning with four stages totalling 67km, and without any service whatsoever. Towards the northwest of Alpes-Maritimes, two stages will be run twice starting with a new section of the La Penne – Collongues (SS14/16) stage at 19km and continuing on with Briançonnet – Entrevaux (SS15/17) at 14km.
Here is where the second run will be the final Power Stage shoot out for the top drivers and will deliver us our first victor of the season.
Photo: WRC.com
The Casino Square in Monaco will once again be the centre of attention, where the winners of this 90th edition of this prestigious rally will step up to the top step of the podium to be written down in the history books as the first-ever World Rally winner in a Hydrd World Rally1 Car.
Words By: Andy Cook – Xlerate | Feature Photo: Red Bull Content Pool