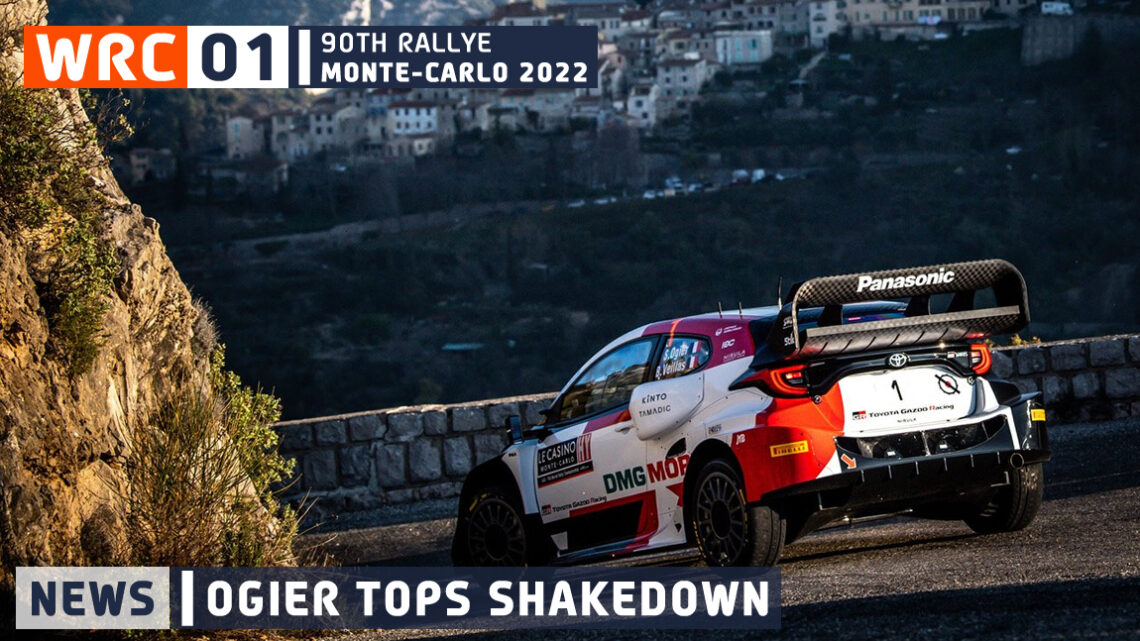 WRC | RD1 – RALLYE MONTE CARLO 2022 – OGIER TOPS SHAKEDOWN
20/01/2022
Le Maestro Loeb Impresses, Ogier Tops the timings whilst tech trouble hit crews early on.
To the North of Monaco, on a short 2.29km stretch of road between the villages of Sainte Agnes and Peille; the new generation of Hybrid Rally1 World Rally cars finally got to compare one another's performance for the first time at the Rallye Monte Carlo Pre Event Shakedown.
The sun was shining as 8 times World Rally Champion Sébastien Ogier entered the stage in his Toyota GR Yaris to set the benchmark, but it was his fellow French countryman Sébastien Loeb who impressed by setting the fastest time on that first test run of the shakedown.
Fresh into the Monte from his 2nd place finish on the Dakar Rally last week, the French rallying veteran drove his M-Sport Ford Puma through the fastest, posting a time that was just 0.7 seconds faster than Hyundais Thierry Neuville.
There were however some issues for some crews early on in this first morning of action. For Ott Tänak and his Hyundai i20, on route to the start of the test stage his engine made an odd noise and the Estonian returned to the remote service as a matter of caution to have it checked out.
The early troubles didn't stop at Hyundai with Tänak, M-Sport Fords Gus Greensmith ran into issues (reportedly Power Steering Issues) and slowed mid-stage before compleating his first run, there was also reports from M-Sport that their new recruit Craig Breen also suffered the same.
Toyota Gazoo Racings Takamoto Katsuta failed to reach the stage start for his first attempt and Kalle Rovanpera also ran into trouble with his Yaris GR stopping just 0.4km into his third attempt of the test stage.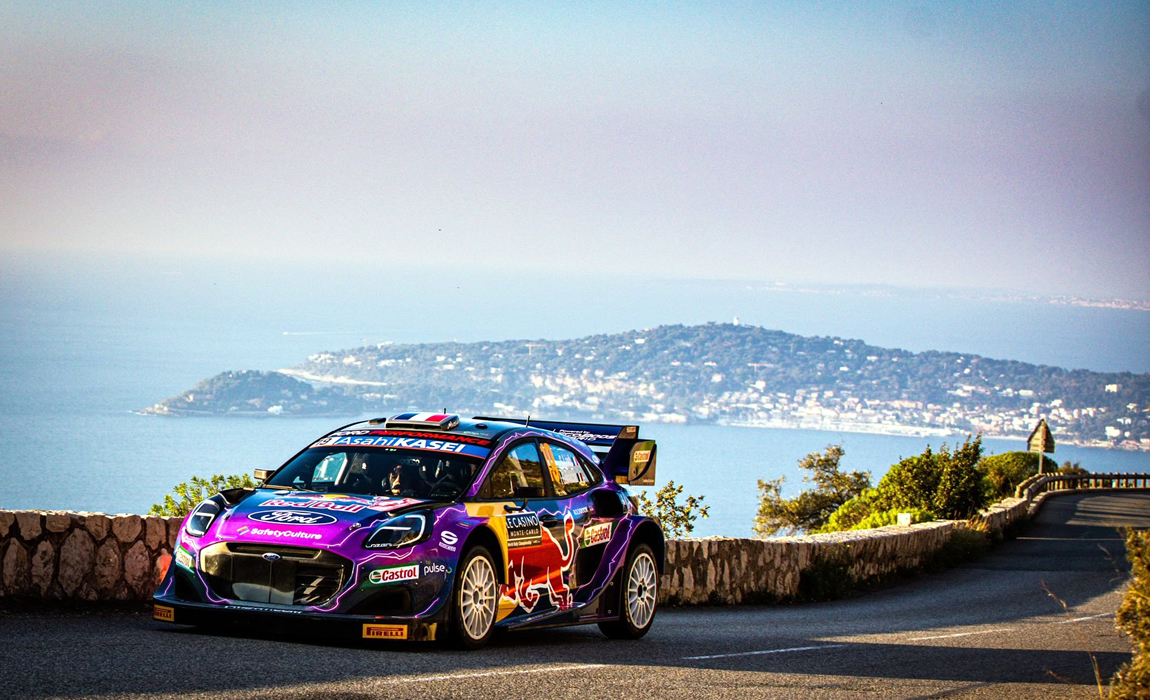 ---
Not content with his first runs efforts, Monsieur Loeb went on to follow that up for the second test run, once again topping the timings, this time getting the better of both Ogier & Neuville (who both recorded the exact same time) by 0.5-sec.
On the third run of the Shakedown test, Loeb was only just prevented from obtaining a hat-trick by Ogier who posted a time that was just 0.5 seconds faster this time around. Ogier's time of 1:50.4 on that third run was the fastest overall time,in third place behind Loeb was Welshman Elfyn Evans.
"It's more open than ever. Everybody is looking for answers and the first one will come this weekend only."

"This weekend nobody is really ready and maybe the one that is able to adapt quicker than the others is going to make the difference."

"So far in my career when I had a new car I won events, so I shouldn't be afraid of going into the new era – especially with no championship pressure. But, of course, this is Monte Carlo and I still want to do well for me and the team."

Sébastien Ogier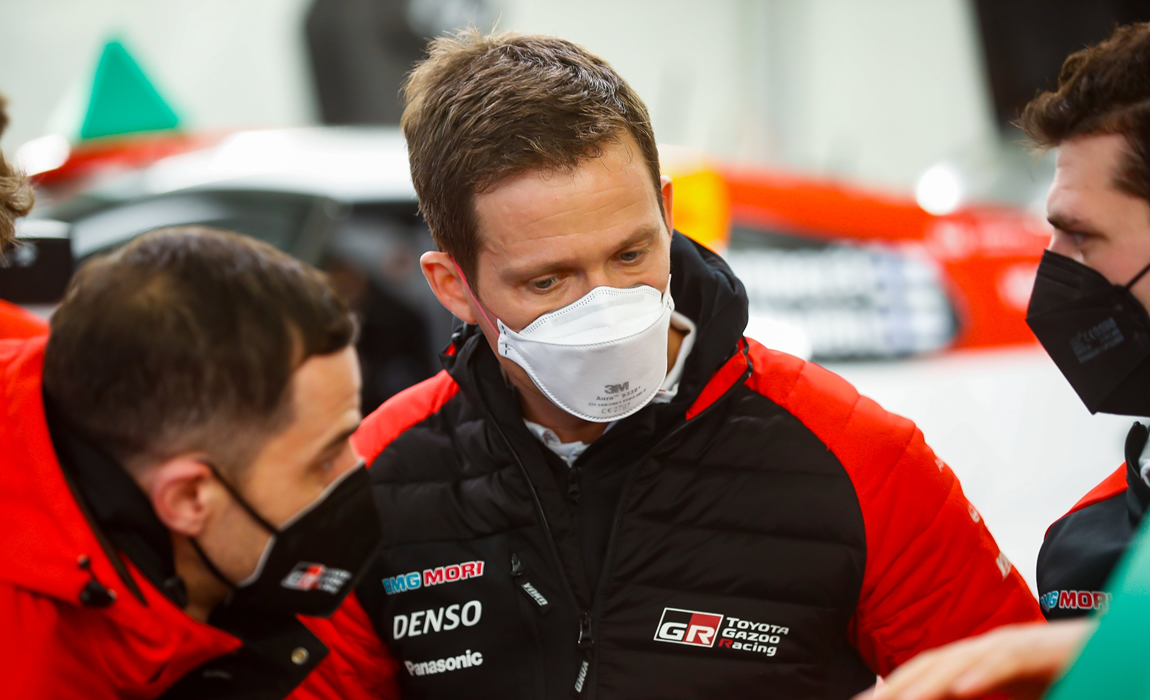 Photo: Sébastien Ogier | Toyota Gazoo Racing WRT
The action for real will get underway as tradition dictates, in the darkness of Thursday night, where the opening leg will be made up of two very well-known stages which add up to 38 kilometres in length. Having the honours for the opening test of the rally and season will be SS1 Lucéram – Lantosque at 15km, this will be followed up by La Bollène-Vésubie Moulinet (SS2) at 23km, which includes a pass over the iconic Col de Turini.
---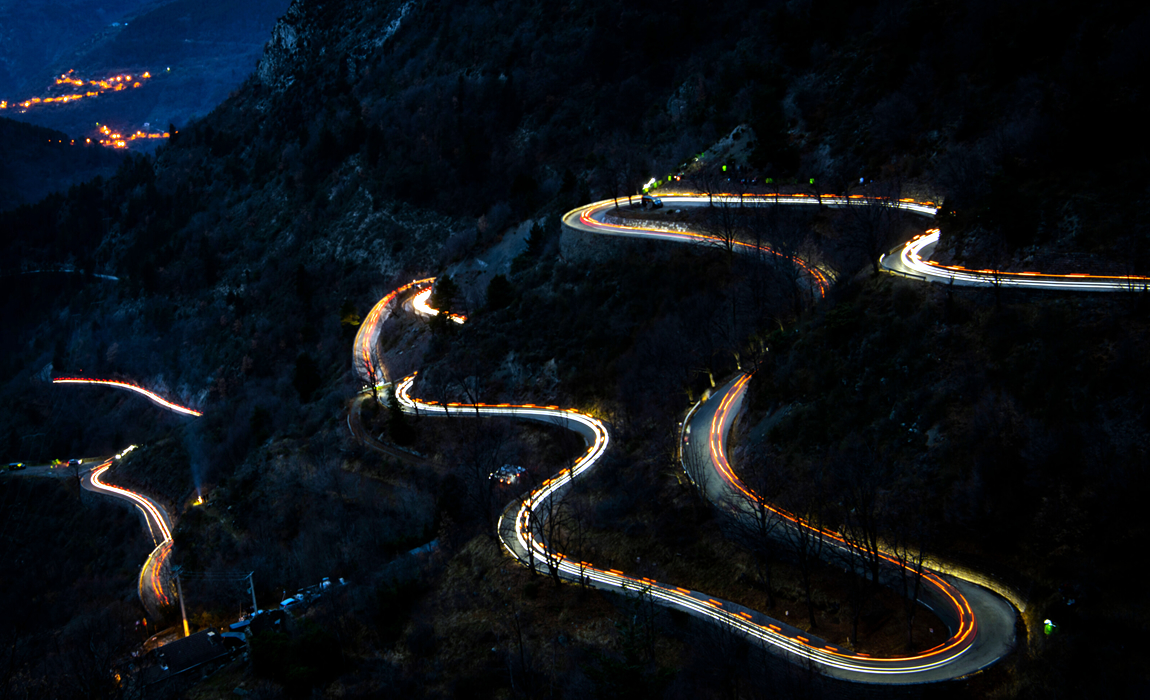 Photo: Red Bull Content Pool
Words By Andy Cook | Photo: Toyota Gazoo Racing WRT