WRC | RD10 RALLY FINLAND 2021 | LEG 1
01/10/2021
The FIA World Rally Championships arrived in Jyväskylä, Finland for Round 10 of the 2021 season. Affectionately known by rally fans worldwide as "The Grand Prix On Gravel", Rally Finland is a high-speed blast through the Finnish countryside and always delivers what the fans and drivers want.
Normally run in summer and the rally that typical restarts the Championship after its mid-season break, this year's event has relocated to a later autumn date, which in itself brings different conditions to the norm, but that same intense, flat out, full throttle, high-speed, adrenaline-filled challenge still remains.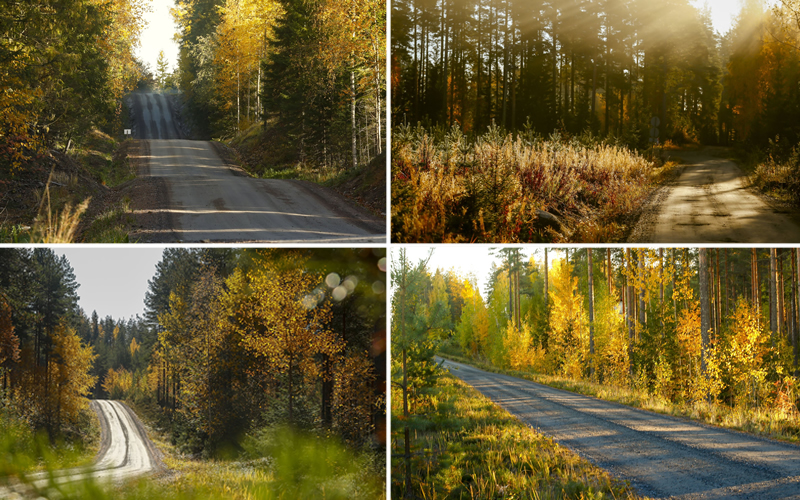 Photos: Toyota Gazoor Racing WRT
Featuring 19 stages covering some 287km, Rally Finland signifies the end of an era, where the current generations of World Rally cars will take to Gravel for the last time before the switch to the next generation of Hybrides for the 2022 season.
Heading into the event Sébastien Ogier leads his Toyota team-mate, Elfyn Evans, in the championships with a sizable 44 point lead. Mathematically the Frenchman could seal the deal on his 8th World Title in Finland, (Toyotas home event), it is unlikely but only time will tell.
Photo: RedBull Content Pool
Because of this, the pressure on the young Welshman Evans will be high. With a run of bad luck recently on events like the Safari and Acropolis, he will need to fully commit in every stage. Despite this being his first attempt at Finland in the Yaris; he simply can not afford to make a mistake IF he is to keep the championship fight alive.
Elsewhere in the Toyota camp, birthday boy Kalle Rovanperä who is on a high will look to deliver another performance at this, his home event. With two out of three wins under his belt recently, all eyes will be on him and not just from the local Finnish fans.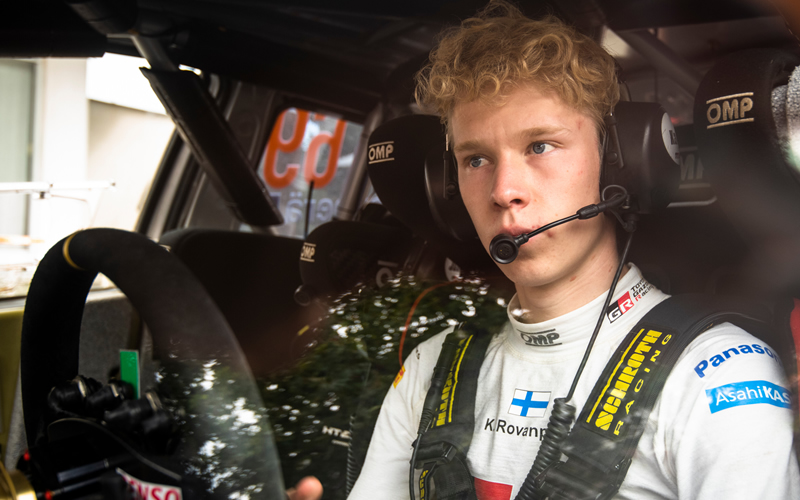 Photo: RedBull Content Pool
Also joining the home team is Esapekka Lappi for a one-off drive in a Yaris. A man that has not set foot in a World Rally car since Monza last year, he will be looking for a strong result on his home rally. Making a return to the squad Takamoto Katsuta will be keen to make an impression also.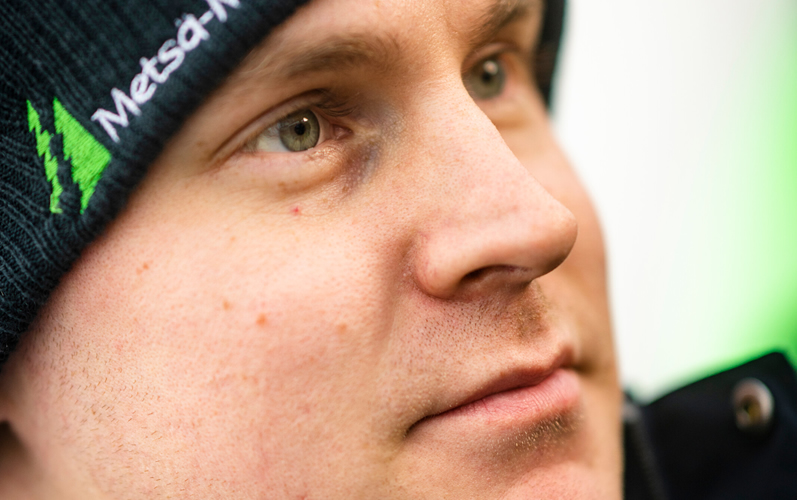 Photo: RedBull Content Pool
Hyundais Theirry Neuville is close enough to Evans to challenge for second in the championship; although Neuville has won in Finland many years ago, that was in a Ford and Hyundai's track record has not produced a single podium as yet.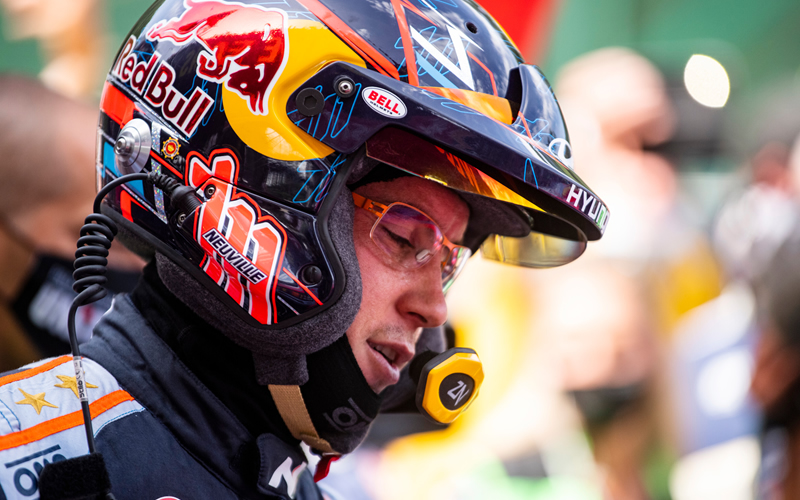 Photo: RedBull Content Pool
Ott Tänak is a two-times winner in Finland but that was in his Toyota days, he and Neuville are joined by Irishman Craig Breen in the third Hyundai. Breen has reportedly signed a deal for a permanent seat next season, so the pressure is off which should allow him to relax and enjoy this rally.
Photo: Hyundai Motorsport WRT
Friday mornings short 4km shakedown test delivered a little bit of a surprise when Ott Tänak in the Hyundai i20 topped the timings, he was just 0.8 seconds faster than his team-mate Craig Breen.
Photo: Hyundai Motorsport WRT
In the WRC2 class, a returning Teemu Suninen who is out in a VW Polo GTI R5 car for his home event topped the class times ahead of Hyundais Junior Driver, Oliver Solberg. They along with Nikolay Gryazin and Jari Huttunen will offer competition for title hopeful Mads Ostberg, who is hoping to put an end to his string of bad luck. There is no Andreas Mikkelsen in Finland as he is competing in Fafe, Portugal in search of the ERC title.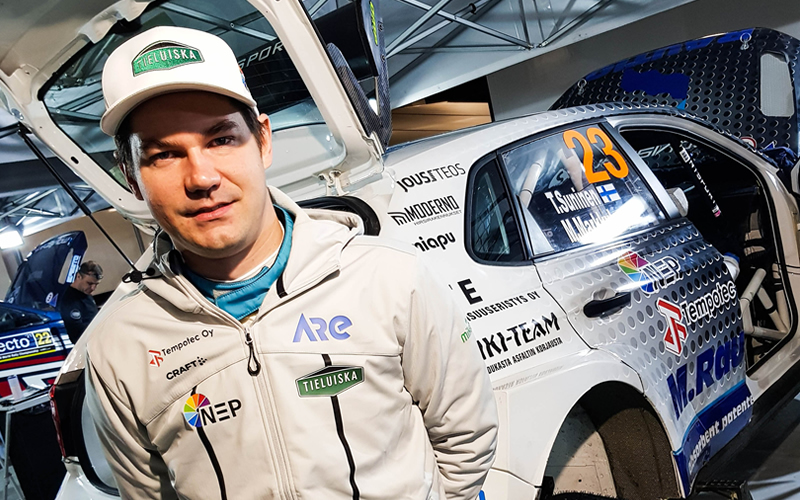 Photo: Teemu Suninen Socials

Friday the opening day of the rally featured 6 stages and would run into the darkness, but there was no service. Ogier was first on the road to lead the crews away into a short 2.3 km blast over a town centre Harju tarmac test which got the rally underway, but it was his Toyota teammate Takamoto Katsuta who landed the first stage win.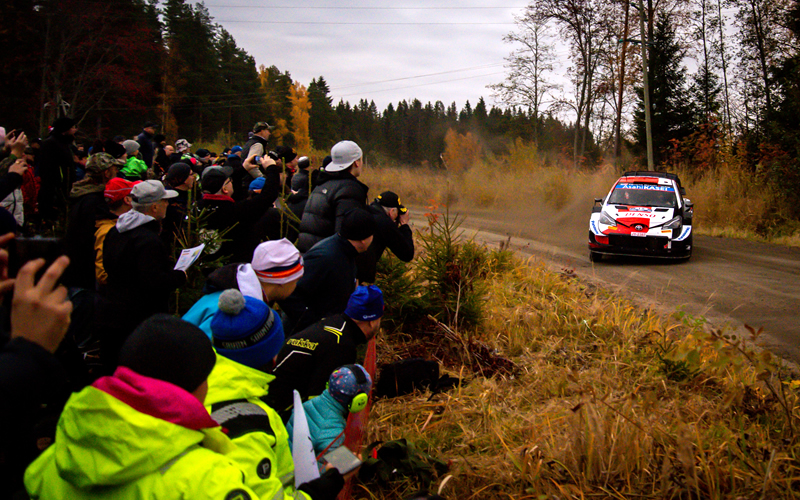 Photo: Toyota Gazoo Racing WRT
The young Japanese driver has lived in Finland for a number of years now, ever since signing for the Toyota team and is joined by Co-Driver Aaron Jonhston who has left the side of Oliver Solberg.
The crews then headed out into the proper gravel stages in the forests starting with the 12km SS2 Ässämäki test, for which the Hyundais of Craig Breen and Ott Tänak were quickest off the mark. Breen won the stage by just 0.3 seconds to Tänak, but Tänak now grabbed the early lead while Katsuta had a high-speed spin.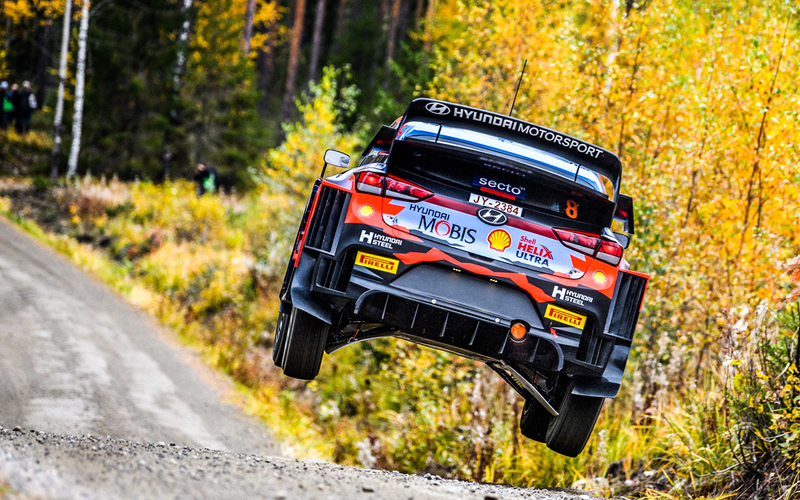 Photo: Hyundai Motosport WRT
Tänak and Breen continued on their pace into the longest test of the day SS3 Sahloinen – Moksi, this time Tänak getting the better of Breen by 1 second to increase his overall lead to 1.7 seconds.
After a tinker with the setup to his i20, Tänak was much quicker and happier for the second pass of the Ässämäki test (SS4). Fine-tuning to improve the balance of his car, the Estonian posted another fastest time further increasing his lead to Breen.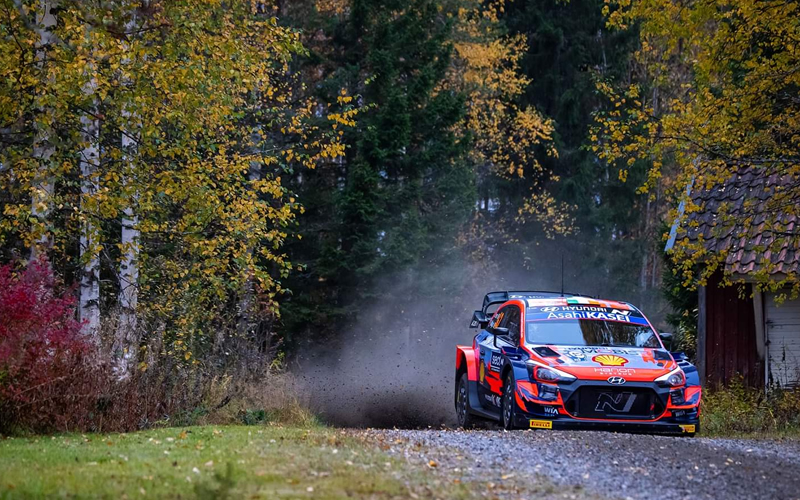 Photo: Hyundai Motosport WRT
Breen reacted in the repeated run through the Sahloinen – Moksi stage (SS5) grabbing his second stage win and took that time straight back.
Behind the front leading pair of Hyundais, it was a three-way Toyota fight for third with Rovanperä leading both Lappi in 4th and Evans in 5th; with just the final night stage remaining on the opening leg of the rally.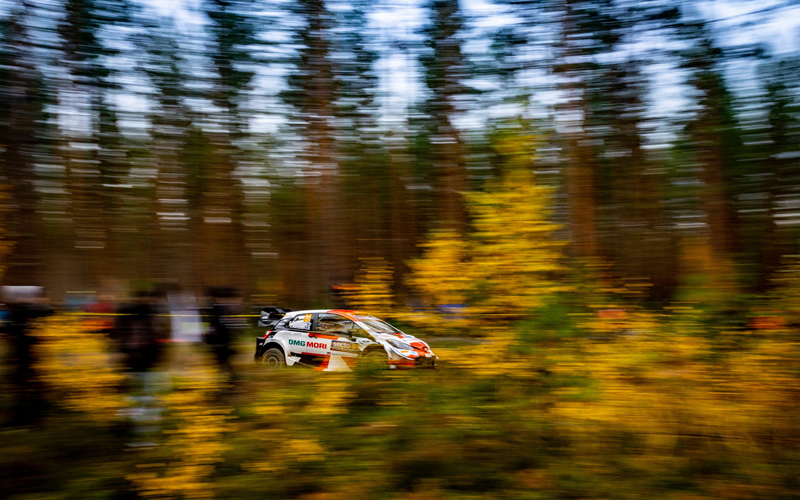 Photo: Toyota Gazoor Racing WRT
In the WRC2 class, Mads Ostberg was leading Nikolay Gryazin and Teemu Suninen, at this point in time both Ostberg and Suninen had two stage win each under their belts and Ostberg headed into the final night stage with a 1.6 second lead to Gryazin.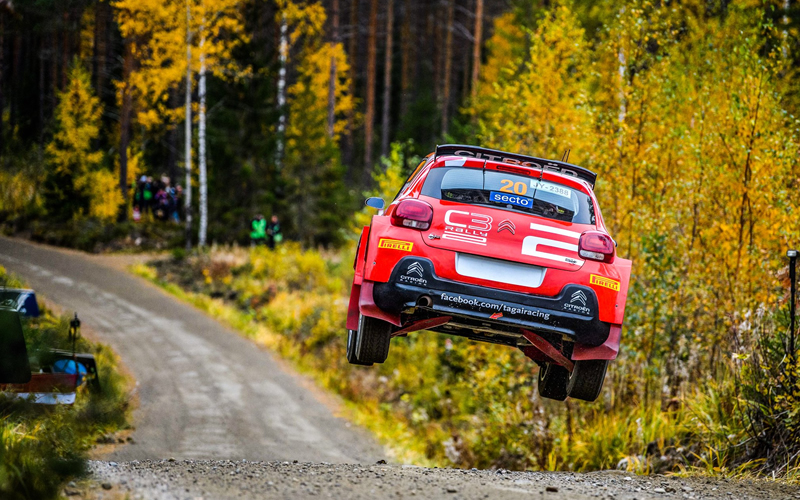 Photo: Mads Ostbery Socials
Elfyn Evans ended the day with the final stage win in the darkness of SS6 Oittla, beating Lappi by 1.6 seconds; this stage win earned Evans third overall. However there was a change for the lead, Craig Breen had not only made up the 1.5 seconds that Tänak had over him but gained a further 2.8 seconds and with it the overnight lead of the rally.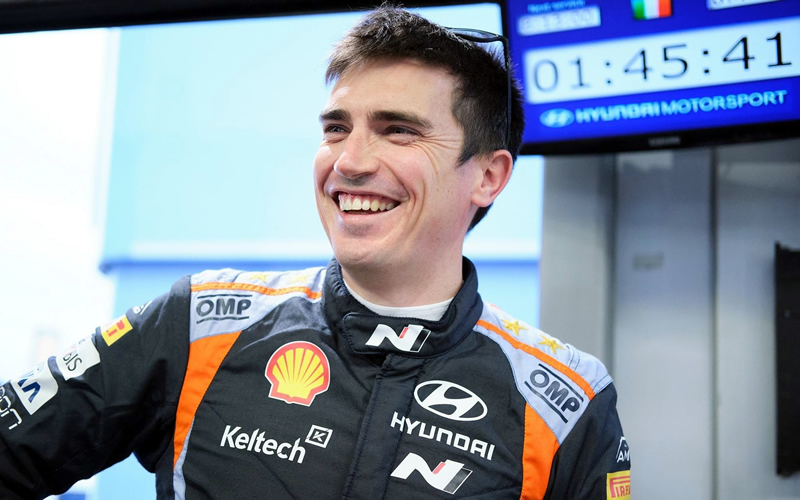 Photo: Hyundai Motosport WRT
"Big smiles at the end of the first day of Rally Finland as we lead the rally overnight!" "Paul and I are really enjoying it!"

Craig Breen
Teemu Suninen managed to catch and pass Mads Ostberg in the darkness of the final stage to lead the WRC2 class. Ostberg reporting a smell of burning coming from his Citroën C3 Rally 2; no doubt that distraction added to his time loss which was now +8.2 seconds off the lead.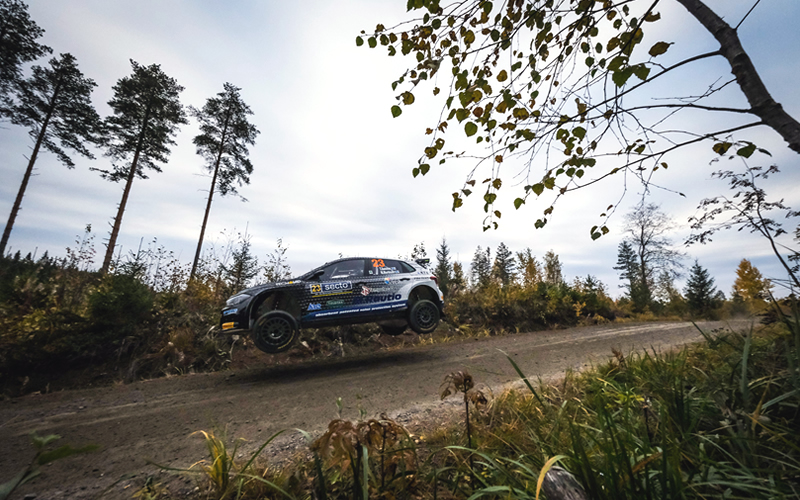 Photo: Teemu Suninen Socials
"It's been pretty good. Of course, it's a pretty different car to drive, but I am getting used to it step by step and I have been really enjoying a lot."

Temmu Suninen
The second day of Rally Finland takes in a further 152km spread over another 9 stages and the crews will have a long day ahead of them.
Words By Andy Cook | Feature Photo: Hyundai Motorsport WRC