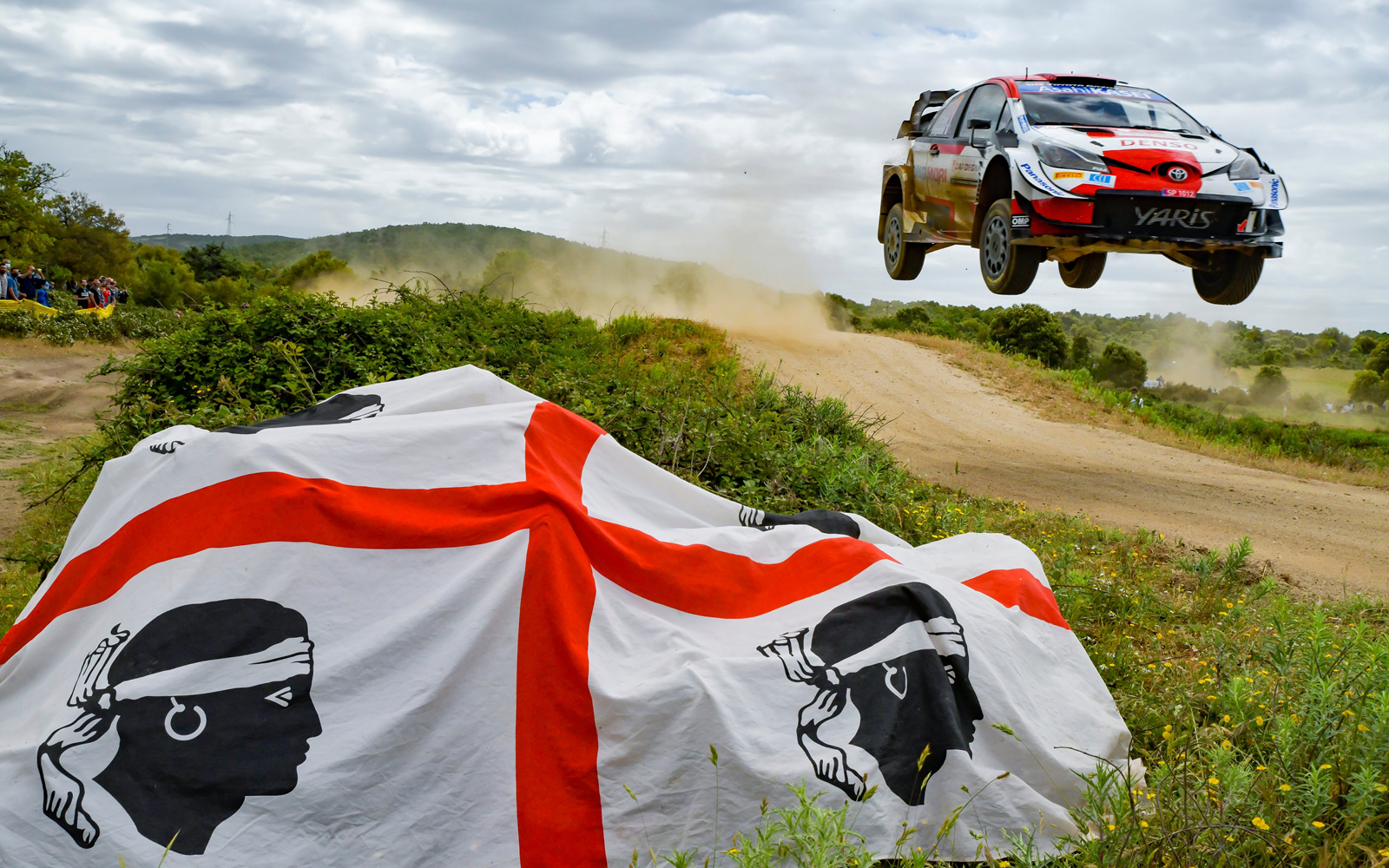 WRC | RD5 RALLY ITALIA SARDINIA 2021 | LEG 2
05/06/2021
Saturday morning in Sardinia offered a fresh day for some, but a continued battle for others, overnight rain had dampened the stages and the sky was overcast. With just under 130km over a further 8 stages, some well-known stages were to feature on the route and with reversed road orders, Saturday in Sardinia would deliver carnage out on the stages.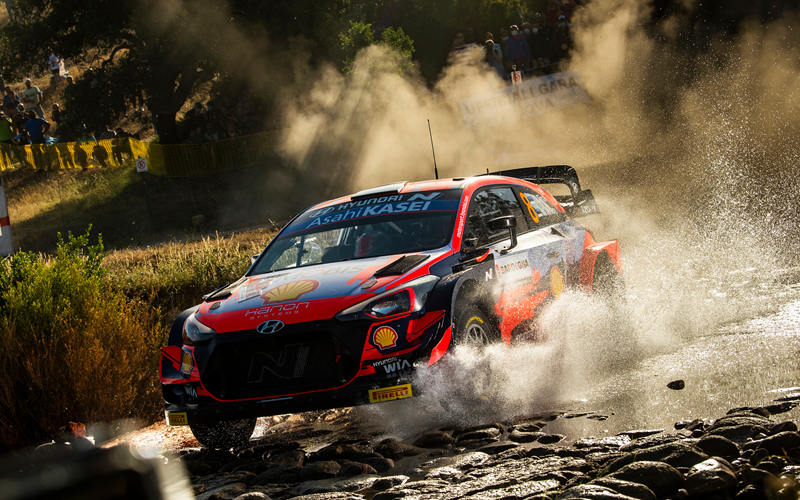 Photo: Red Bull Content Pool
Overnight rally leader Ott Tänak had a 19.4 second lead heading into the second day and would kick-start the morning off with the first stage win on the Coiluna – Loelle stage. The surprise of this stage was Welshman Elfyn Evans who struggled with confidence on the opening day, he appeared to have regained it overnight, posting a time that was just 2.6 seconds slower than Tänak.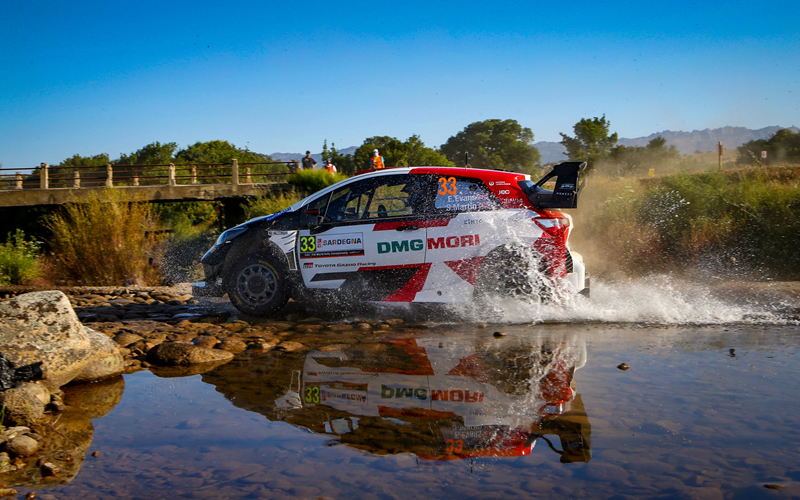 Photo: WRC.com
"A few places weren't fully on the button, but it was a fairly committed run. I'm happy with that compared to yesterday, of course."

Elfyn Evans
Evan's Toyota teammate Sébastien Ogier had a good day in the office on Friday despite opening the road, today with a much better road position he was ready to bring the fight to Hyundais with Dani Sordo in his sights, he did just that in the second stage of the morning, SS10 Lerno – Monti di Ala by taking his first stage win of the rally.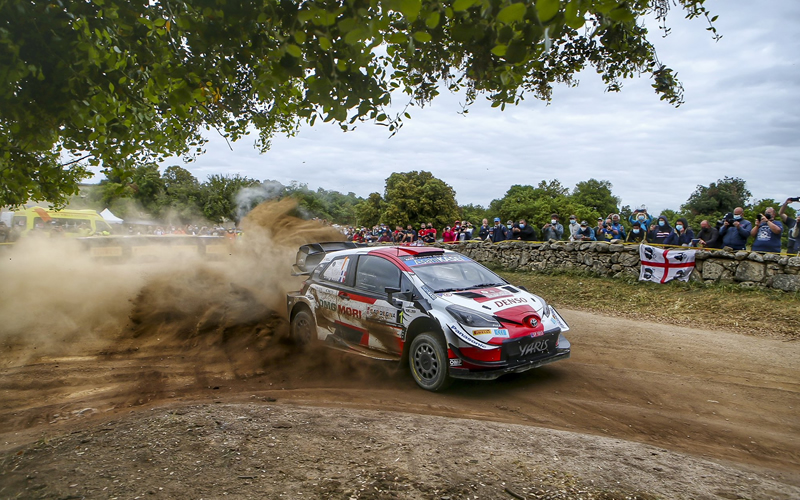 Photo: Toyota Gazoo Racing WRT
"So far, so good. I think the tyre choice was not too bad for me this morning. It looks like it's working."

Sébastien Ogier
The Toyota pair continued to fight back on the repeated runs, Elfyn Evans winning the second run over the Coiluna – Loelle test was just 0.2 seconds faster than Ogier.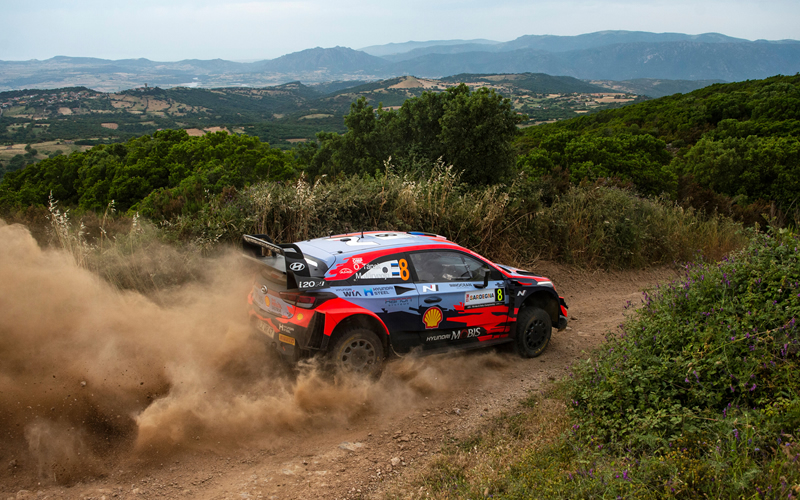 Photo: Red Bull Content Pool
But the huge story came in the last stage in the morning loop, the second run over Lerno – Monti di Ala saw rally leader Ott Tänak retire after hitting a rock and suffering damage. This is an extremely frustrating turn of events for Tänak, who for the second consecutive rally, loses out whilst in a comfortable lead.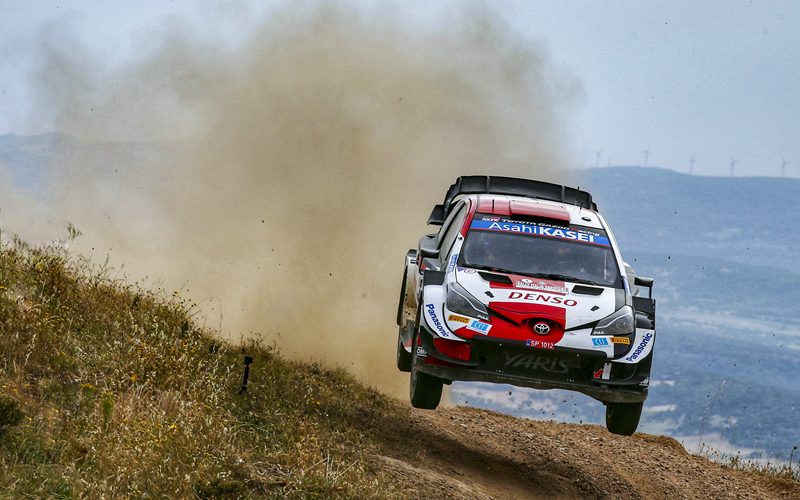 Photo: Toyota Gazoo Racing WRT
Sébastien Ogier also had moments in this stage and was out of the car at the stop line to check over for damage to the Yaris. Ogier had won that stage (SS12) and now returned to the midday service halt in Olbia, surprisingly leading the rally with a 17.5 second lead to second place Dani Sordo. Ogier's teammate Elfyn Evans was now up into the third spot having to defend the position to Thierry Neuville behind him.
"For us there was two big moments, there was a big stone on the line, it was a very big hit….rough stage. Never imagined leading the rally but there's a long way to go."

Sébastien Ogier
Photo: WRC TV
Back in Olbia at service, the Hyundai boss Adamo had little words for such a vocal man, he was clearly not impressed and his lack of words spoke volumes, all he had to say was "its a tough moment".
Photo: Red Bull Content Pool
With a further four stages to run in the afternoon, Ogier was now sensing the win, if he could make it through to the end of the day, his lead to second place Sordo was decent enough already. Ogier then went on to win the first three stages of the afternoon loop and was looking good.
Photo: Hyundai Motorsport WRT
In the final stage of the day the Hyundai nightmare would reach another level, second place man Sordo ripped a wheel off his Hyundai i20, the force of the impact enough to send him up and over onto the side and into retirement. His unfortunate demise passed second place over to Elfyn Evans, which unbelievable meant that the Toyota pair ended the day in a team 1-2, something that no one in the Toyota camp would have thought possible at the end of the previous day.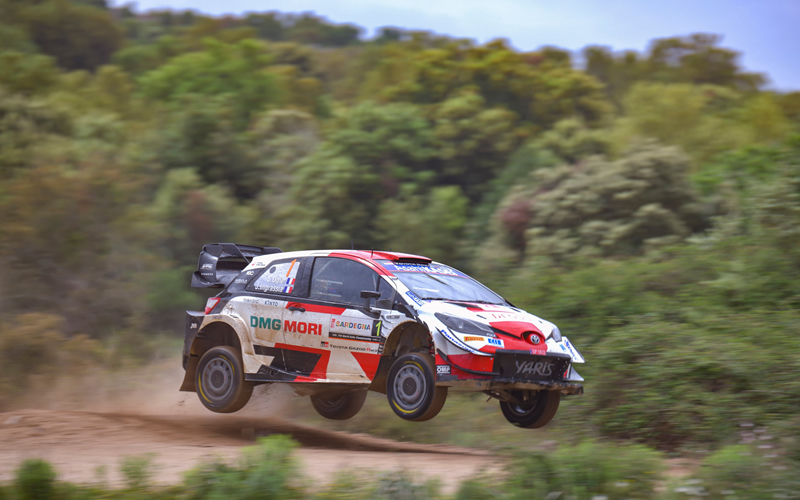 Photo: Toyota Gazoo Racing WRT
"I think it's been a perfect weekend for us so far. We did everything we had to do, and we need to finish the job tomorrow."

Sébastien Ogier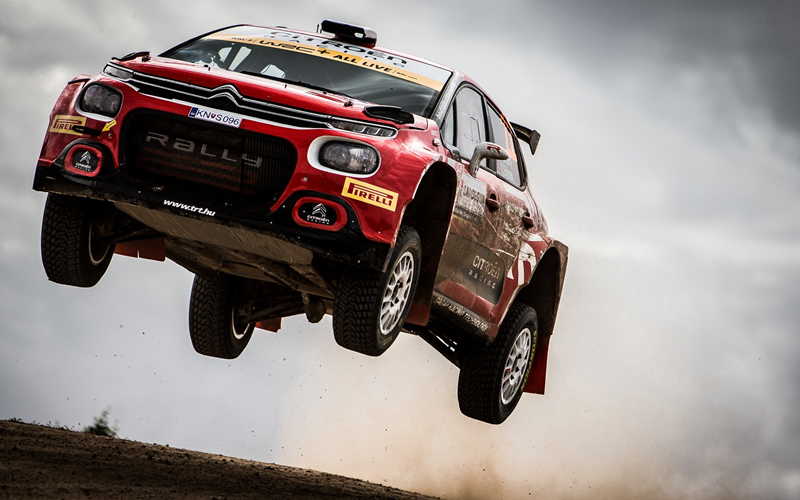 Photo: Mads Ostberg Social Channels
Meanwhile, in the WRC2 class, Mads Ostberg who was leading the rally up until the mid point in the rally, would hand the lead over to Jari Huttunen. After compleating the mornings' loop of stages he headed back to service with 25 seconds in hand. Unfortunately, his Citreon C3 Rally 2 car would not make it back to Olbia trouble-free. On the road section, a bolt came loose on the cars cross member and a wheel fell off! Having to stop to fix it, he got going again but would arrive some 6 minutes late at the service park time control. Ostberg was slapped with a 1-minute time penalty which would put him back to second place behind Huttunen.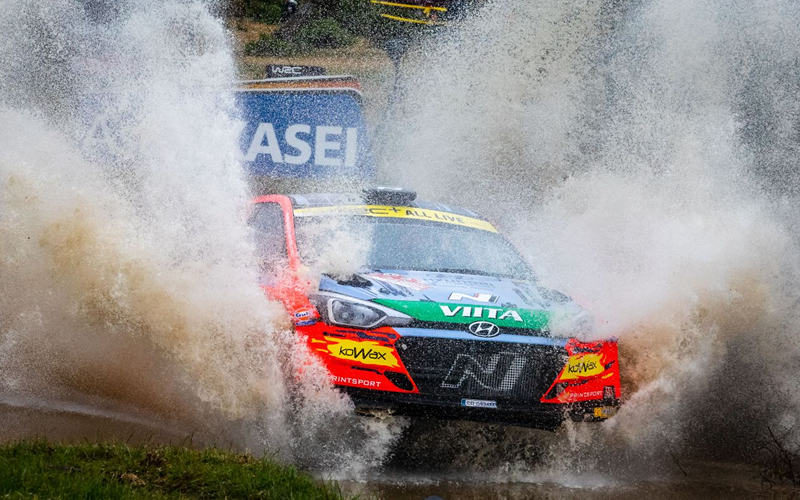 Photo: Hyundai Motorsport WRT
Ostberg would have a bit of work to do now if he was to claw back that time, he managed to win two of the four afternoon stages and ended the day just 2.7 seconds by Huttunen; just within reach ahead of the final day's action.
The final leg of Rally Sardinia will be a short 46km sprint over four all new stages. With any number of super rallying drivers all gunning for Power Stage points, all that the Toyota pair of Ogier and Evans need to do is play it smart and sensible and bring it home.
Words Andy Cook | Feature Photo: Toyota Gazoo Racing WRT