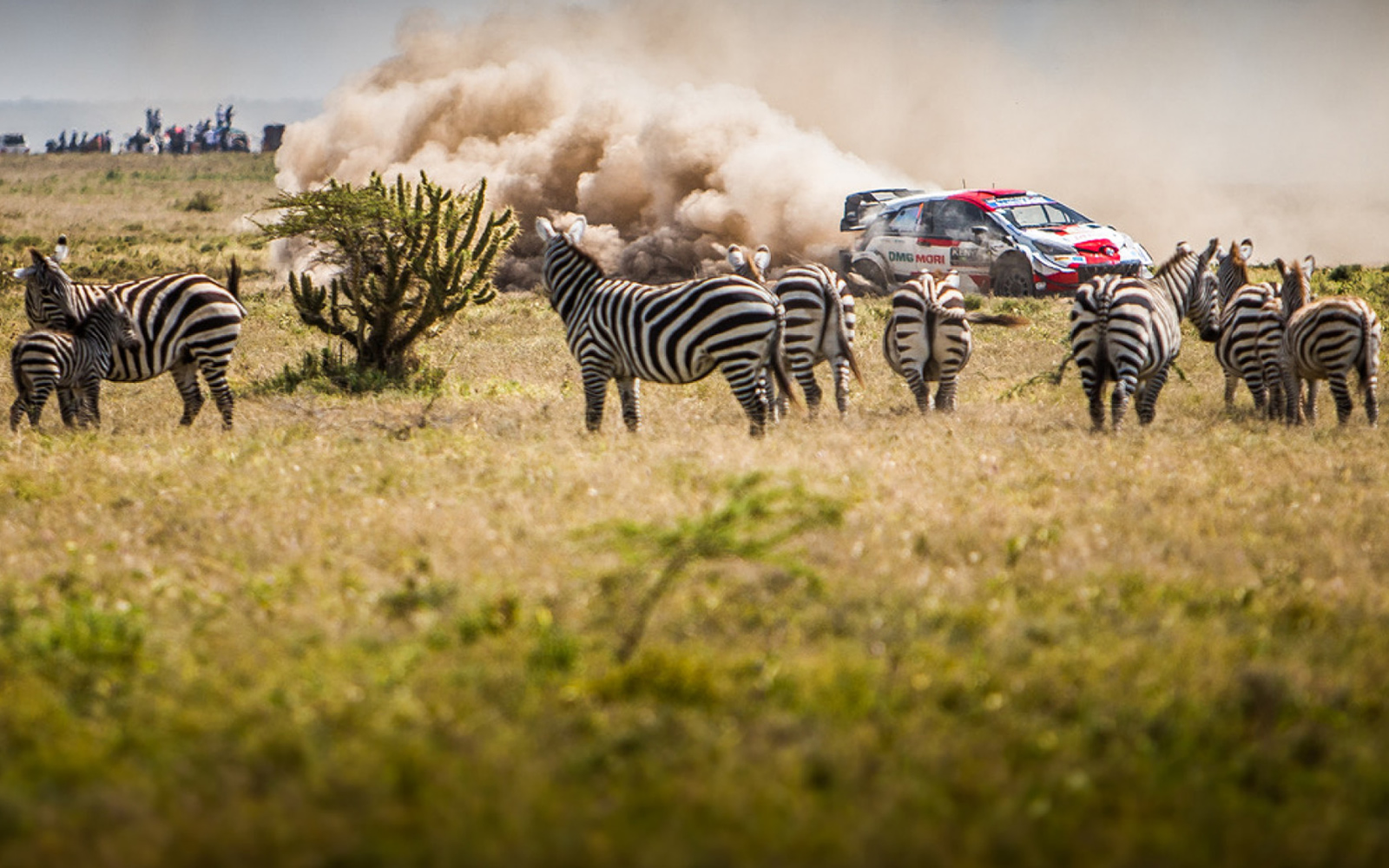 WRC | RD6 SAFARI RALLY KENYA 2021
27/06/2021
The final day of the Safari Rally Kenya began with further drama in the form of heartbreak for the overnight rally leader, Thierry Neuville. Having shown to be the pacesetter for much of the rally; on the opening test of the final day, once again it was game over for a rally leading Hyundai car.
Photo: WRC.com
Entering the final day with a significant 57 second lead over Toyota's Takamoto Katsuta; all the Belgian had to do was survive the remaining 5 stages which covered just 48km. Sadly for Neuville, it wasn't to be as suspension failure robbed him of the victory, just like it had of his teammate Ott Tänak on the previous two events in Portugal and Sardinia.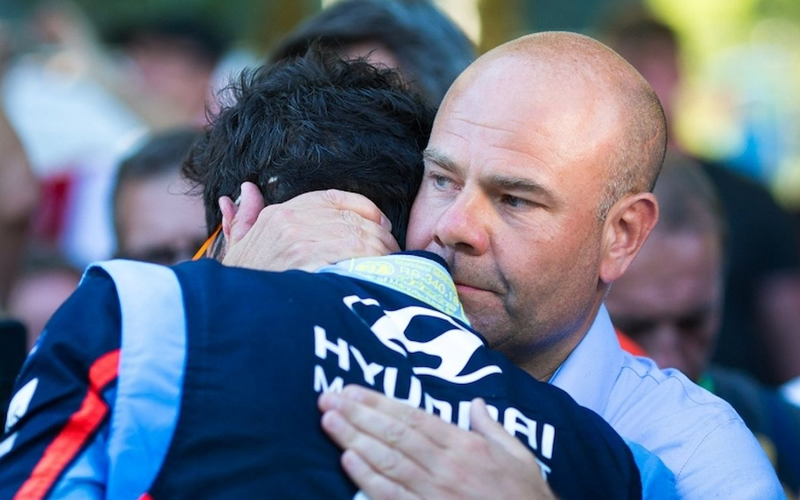 Photo: WRC.com
Hyundai team boss, Andra Adamo confirmed that the car is of the same specification as last season, as they finished other rough rallies such as Turkey and Sardinia. The parts have not changed therefore he believed that the team were doing something wrong, sighting that they couldn't make any more excuses but must find solutions.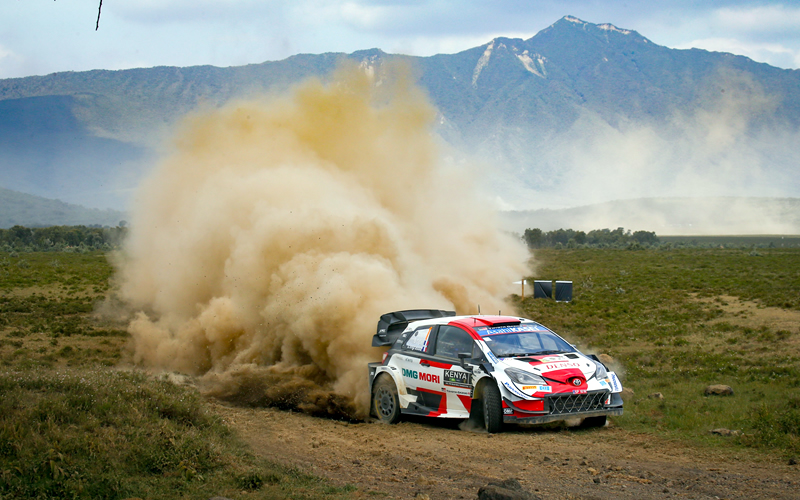 Photo: Toyota Gazoo Racing WRT
Now with one of his biggest Championship rivals out, Sébastien Ogier was once again sensing the victory at the cost of a Hyundai demise. Ogier won that opening stage and even though his teammate Katsuta was the new leader, with his slightly better tyre package, Ogier was looking good for the win.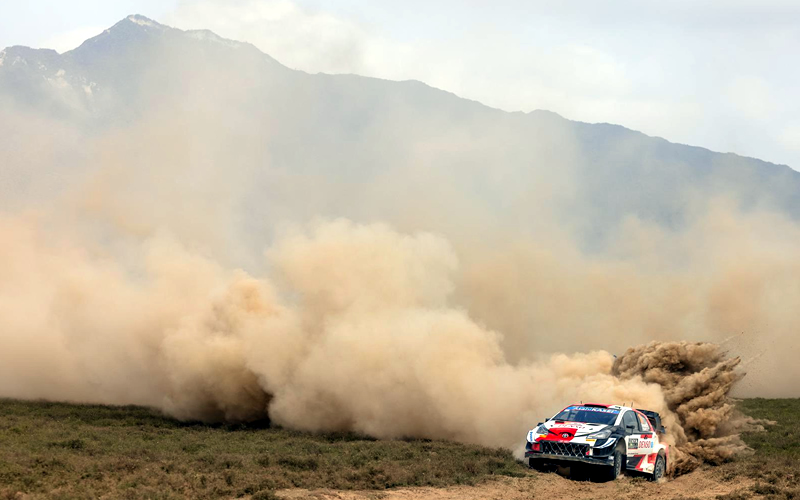 Photo: Toyota Gazoo Racing WRT
SS15 Hells Gate was shortened due to poor road conditions; with a little bit of fog around, Elfyn Evans got his first stage win of the rally. Ogier was on the hunt like a Lion and by the end of this stage Katsuta's lead was almost non-existent at just 0.8 sec.
"That was the plan today, to try and fight for second place – now that Thierry is out, it's a fight for the victory."

Sébastien Ogier
Photo: M-Sport WRT
On the 100th stage of the 2021 season (SS16 Malewa), M- Sports rising French star Adrien Fourmaux finally got his first-ever WRC stage win. Ogier and Takamoto were now joint leaders of the rally both with the exact same time, with just two stages to go.
Photo: Toyota Gazoo Racing WRT
On the penultimate stage, Ogier won his 7th stage and took his place as the rally leader with just the Power Stage (Hell's Gate 2) remaining.

Heading into the final stage of this dramatic, demanding and challenging return to the Safari Rally, Ogier had an 8.3 second lead over his teammate, Katsuta. All that stood in front of our 7 times world champion, Sébastien Ogier and winning his first-ever Safari Rally was the final blast through Hells Gate; where as expected a shoot out ensued between those whom hadn't had the best of rallies as they scrambled to grab some bonus points.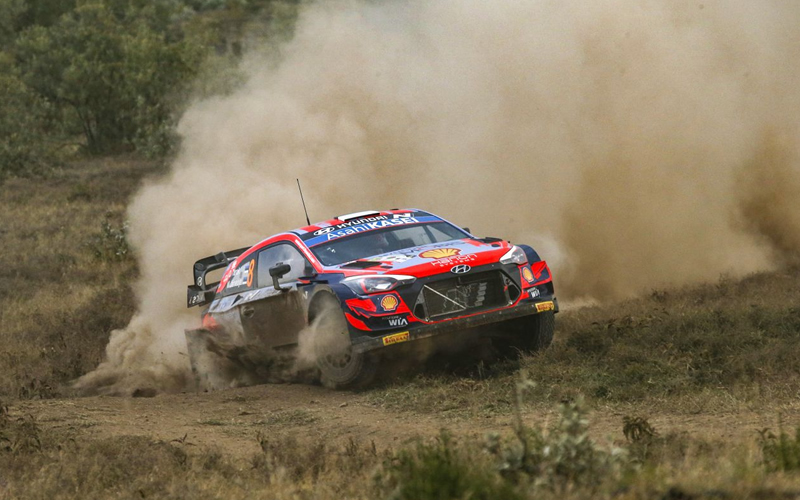 Photo: Hyundai Motorsport WRT
After a torrid event where Estonian Ott Tänak had a disastrous end to the second leg of the rally on Saturday; the Hyundai driver had finally finished a rally. After taking the power stage win he ended the rally in the third spot on the podium.
"This rally, my approach was like 50 to 60 per cent maximum, not do any mistakes and be as smooth as possible. It's a shame Thierry couldn't work it out. Let's see – now we go back to Estonia, so it should be fun."

Ott Tänak
Photo: Toyota Gazoo Racing WRT
Perhaps the drive of the rally must go to the young Japanese driver, Takamoto Katsuta, with a mature drive on arguably the toughest rally in the WRC calendrer for a long time, he secures his much deserved first podium, finishing second to his Toyota teammate.
"It's feeling very good. It has been a very long weekend. Okay, everybody had some problems, but we survived and that's why we are here. I am very happy with the team and the car, so thanks to them."

Takamoto Katsuta
For the second consecutive rally Sébastien Ogier delivers yet another smart drive to secure his fourth win of the season in the wake of a Hyundai down fall. After running into mechanical issues on the Friday the first full day of the rally, the Frenchman kept the pressure on knowing full well that anything could happen, and it did!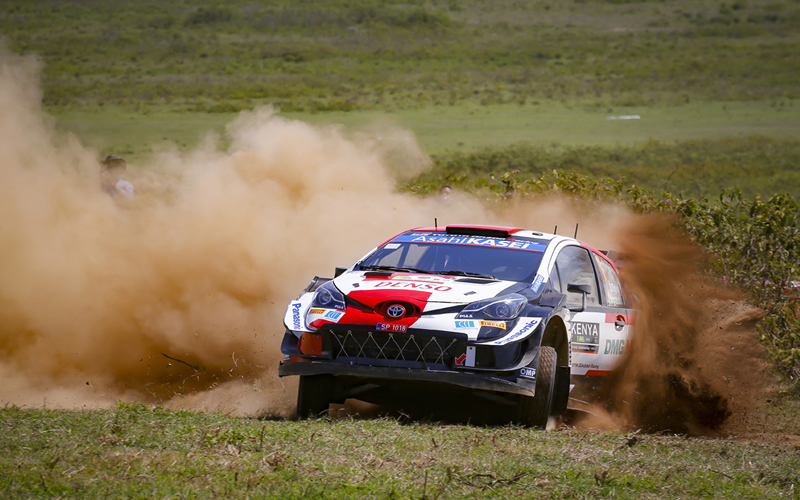 Photo: Toyota Gazoo Racing WRT
"Its been an amazing experience to be here, today is a great win for us, after our trouble on Friday we had really good weekend, we had really good pace and the car was amazing. Taka has done an amazing job, its great result for the team" "It might be a bit shorter in kilometres but the challenge is still very tough, yes we enjoyed it".

Sébastien Ogier
I'm really really happy, it was an amazing weekend, we came here and we knew if was gonna be tough. After Friday we were wondering if we could even get one podium, and then at the very end of the rally we win it and have Takamoto Katsuta taking his first every podium, its a big moment for the team.

Jari-Matti Latvala (Toyota Gazoo Racing WRT Team Principle
Ogier now extends his lead in the drivers championships standings to 133 ahead of his teammate Elfyn Evans in second with 99. Toyota Gazoo Racing WRT (273) also extend their lead over Hyundai Shell Mobis WRT (214) in the manufactures standings.
Next Up…
Next up the WRC returns to the fast and flowing stages of Rally Estonia (15th-18th July) for it second edition of running a World Rally.
Words By: Andy Cook | Feature Photo: WRC.com