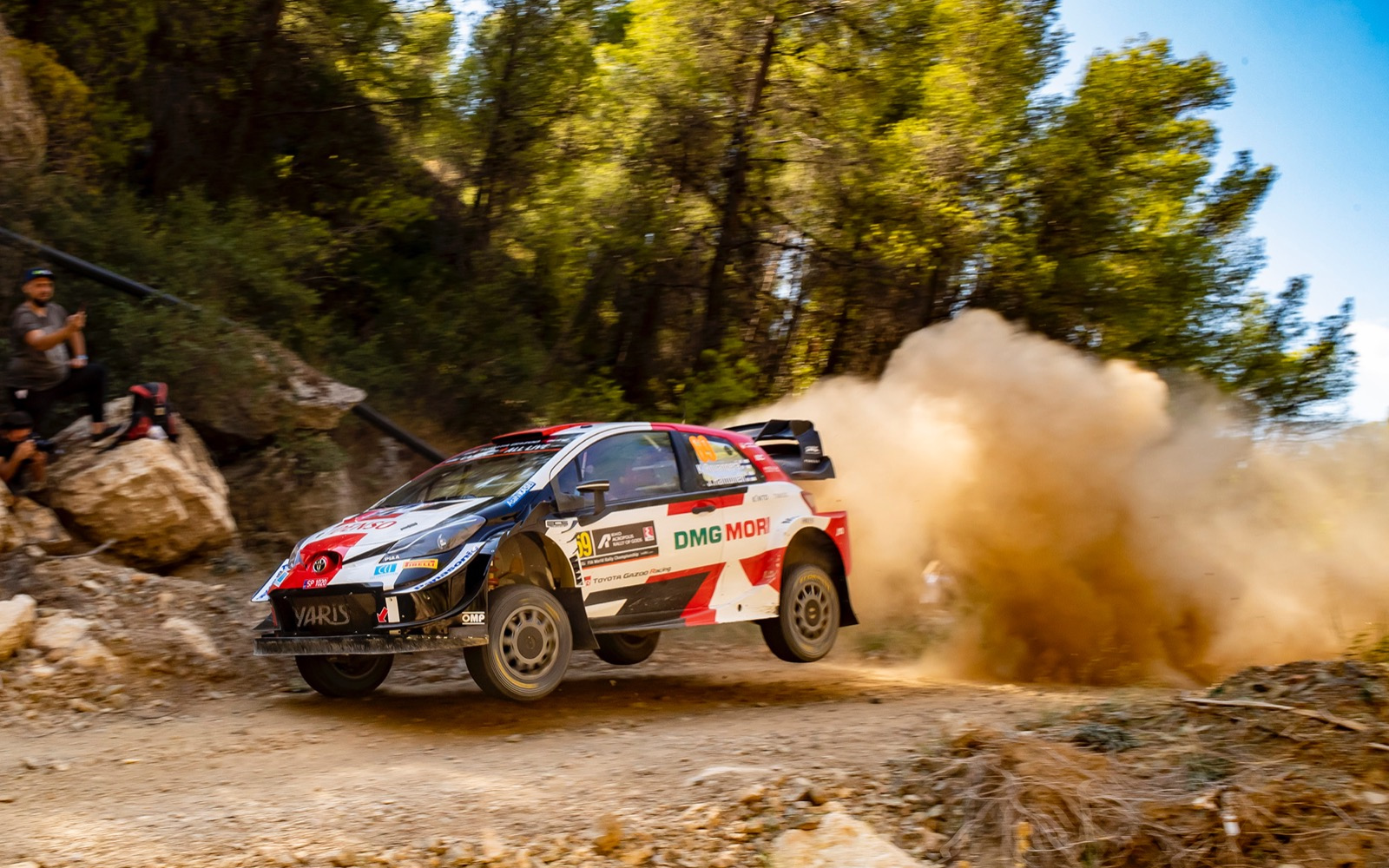 WRC | RD9 ACROPOLIS RALLY GREECE 2021 | LEG 1
10/09/2021
The first full day of action at the Acropolis Rally Greece featured just five stages over approx 90km; but there was no service halt. The conditions since Thursdays Shakedown had improved overnight and were more typical of what is to be expected on this legendary rally, in that, it was now hot and dry.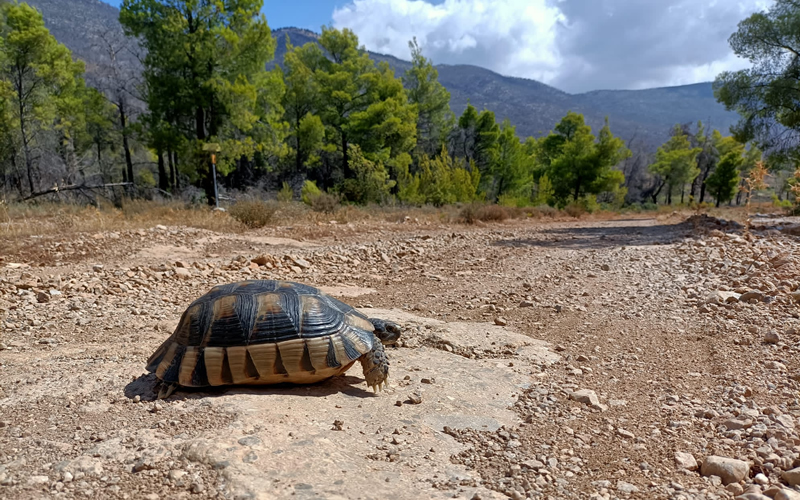 Photo: Hyundai WRT
The opening Aghil test was 17.5km in length and was the only stage on the days' route with double usage. Hyundai's Ott Tänak took that first stage win beating current Championship leader and overnight rally leader Sébastien Ogier by just 0.2 seconds. Title Challenger hopeful, Thierry Neuville was well off the pace on this first test; some +10 seconds and he commented at the stage end that he "wasn't confident" and was "losing the rear of the car a lot" but his day was to get a whole lot worse.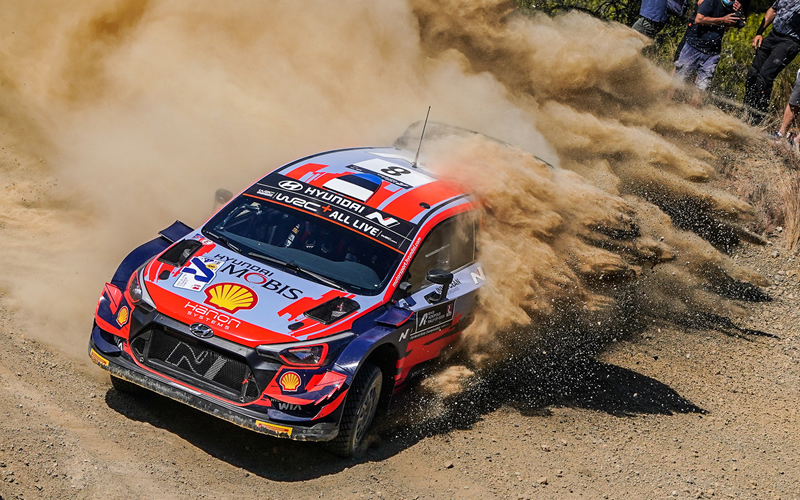 Photo: Hyundai WRT
Hyundai Junior driver, Oliver Solberg posted the fastest WRC2 time, 2.6 faster than Andreas Mikkelsen but Mads Ostberg had troubles with a puncture already on this opening test.
However, there was also drama for Welshman Elfyn Evans, gearbox issues in SS2 which continued into SS3 meant he was 4 minutes late into the time control at the stage start. This earned him a 0.40-second penalty and he was forced to tackle the stage with his Yaris stuck in 6th gear which lost him a further minute.
Photo: Toyota Gazoo Racign WRT
SS3 was won by his Toyota team-mate, Kalle Rovanperä who beat returning Hyundai driver, Dani Sordo by 2.1 seconds, but Sordo was then hit with a 10-second penalty for a jump start. Rovanperä ended the morning loop of two stages with a 3 second lead over Ott Tänak, with Ogier in third.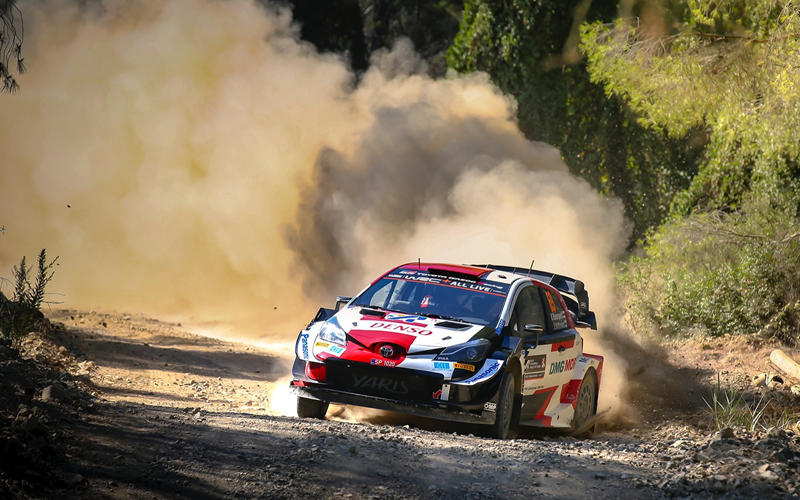 Photo: Toyota Gazoo Racing WRT
Oliver Solberg was the leading WRC2 car, 6.4 Seconds ahead of Andreas Mikkelsen. Unfortunately for Mads Ostberg, a broken front-left driveshaft resulted in a stop mid-stage and a time loss was incurred in order to remove the driveshaft in stage. With no service, the Norwegian had to continue on for the remainder of the day in rear-wheel drive only.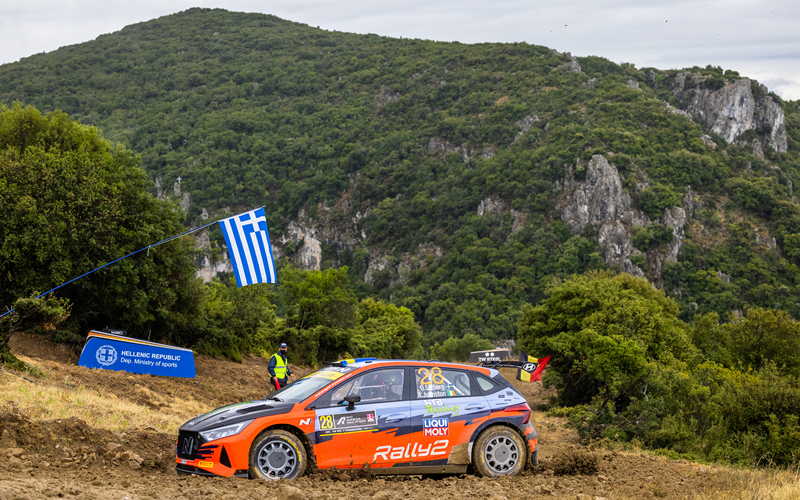 Photo: Hyundai Motorsport WRT
Toyota Gazoo Racing Boss Jari-Matti Latvala confirmed that at the morning re-group the issues with Evans's gearbox selection occurred and with no service, this was the worst day of the rally to have such issues. At the remote tyre fitting zone with limited resources, they thought they managed to get the gears working again on the road section, but it would later give problems again.
There was further drama also for Thierry Neuville in the tyre-fitting zone before SS4, Power Steering issues and difficulty starting the i20 resulted in leaving some 24 minutes late. They were unable to fix the power steering issues and would continue on into the stage without it and were also handed a 4min time penalty.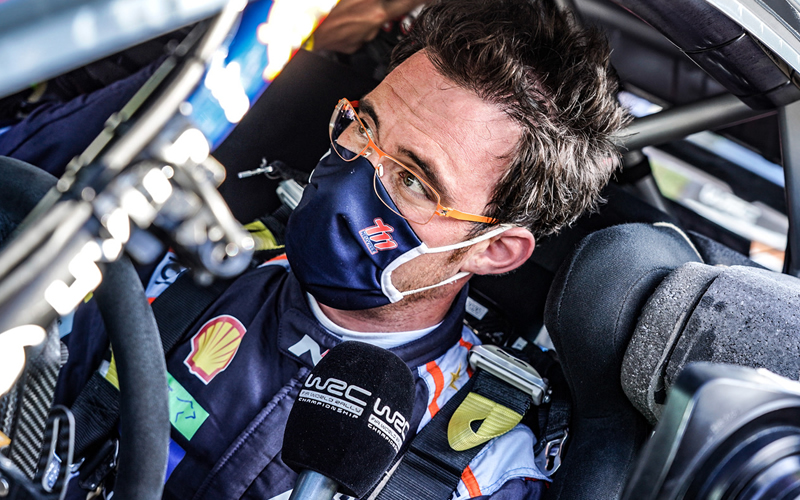 Photo: Hyundai Motorsport WRT
In SS4 the repeated run through Aghil, Evan's gearbox issues returned and Neuville manhandled his i20 through the stage but incurred a big-time loss. Rovanperä took his second stage win beating Tänak to extend his lead.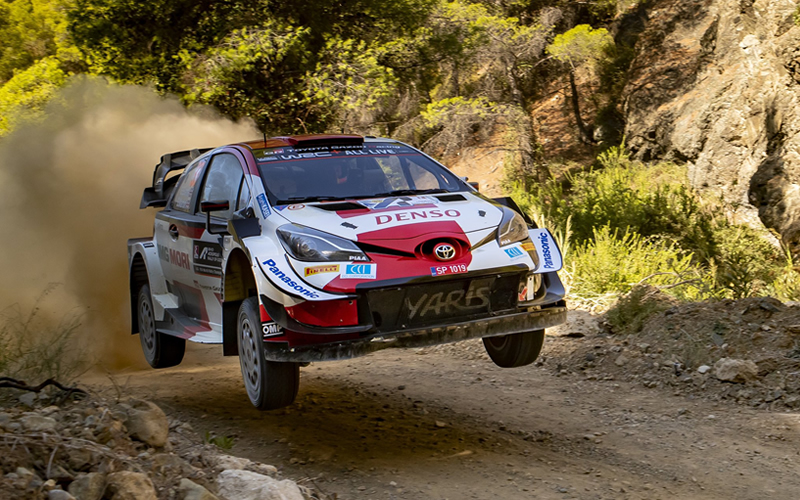 Photo: Toyoto Gazoo Racing WRT
In the WRC2 class, Oliver Solberg retired from the lead mid-stage after damaging the suspension to his i20 Rally 2, handing the lead over to Mikkelsen.
Photo: TokSport
SS5 Thiva was the longest stage of the day at 23km in length, Ogier finally got his first proper gravel stage win beating Sordo by some 4.5 seconds. Ogier had passed Tänak for second overall and was just 2.8 seconds away from his team-mate and rally leader, Rovanperä heading into the final stage of the day.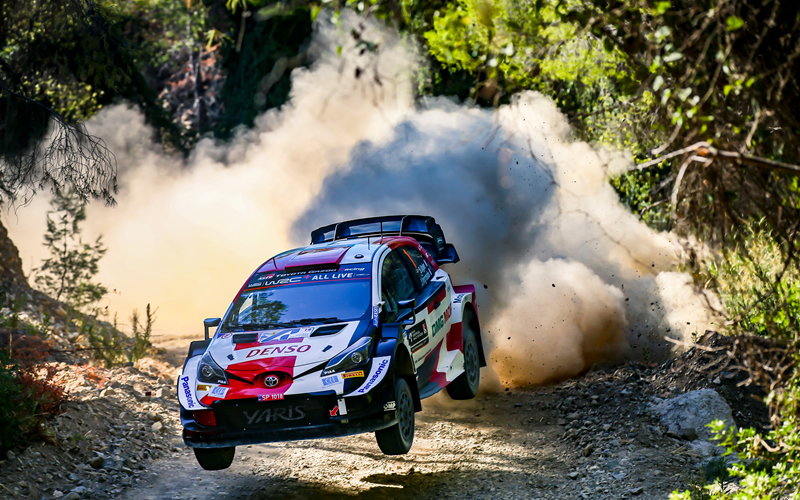 Photo: Toyota Gazoo Racing WRT
There were further issues for Ostberg in the WRC2 class; suffering yet another puncture which added to his troubled day to forget. But the lead of the class had changed, Mikkelsen's TokSport team-mate Marco Bulacia won the stage and had taken the lead of the WRC2 field.
In the final stage of the day, Tänak reacted to Ogier by posting the fastest time and took back P2 from Ogier. At the stop line, Thierry Neuville was fed up sighting that he had a "F5#KING SH%T day".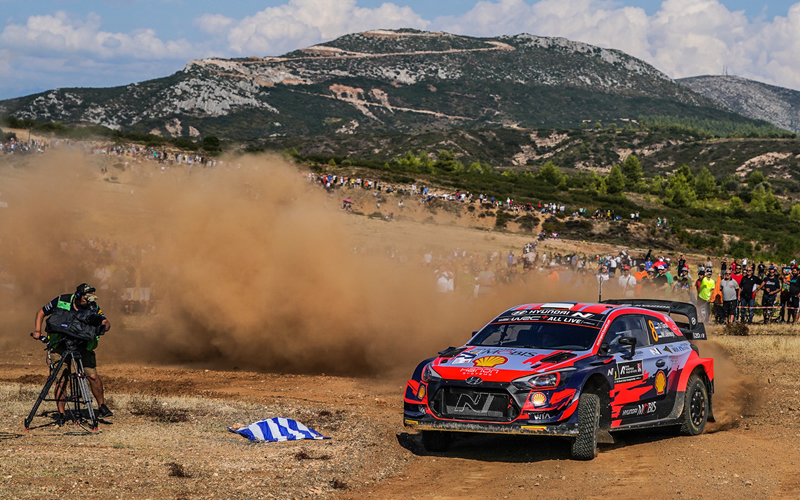 Photo: Hyundai Motorsport WRT
Rovanperä headed into the overnight stop with a 3.7 seconds lead.
"The feeling is quite okay. Let's see what we can do for tomorrow. I think we need to change the set-up a bit."

Kalle Rovanperä
Maco Bulacia once again got the better of Mikkelsen on the final stage to extend his WRC2 class lead to 5.4 seconds.
Photo: TokSport
Leg 2 of the rally is the longest of the event and will feature a 132km over a further 6 stages.
Words By: Andy Cook | Feature Photo: Toyota Gazoo Racing WRT