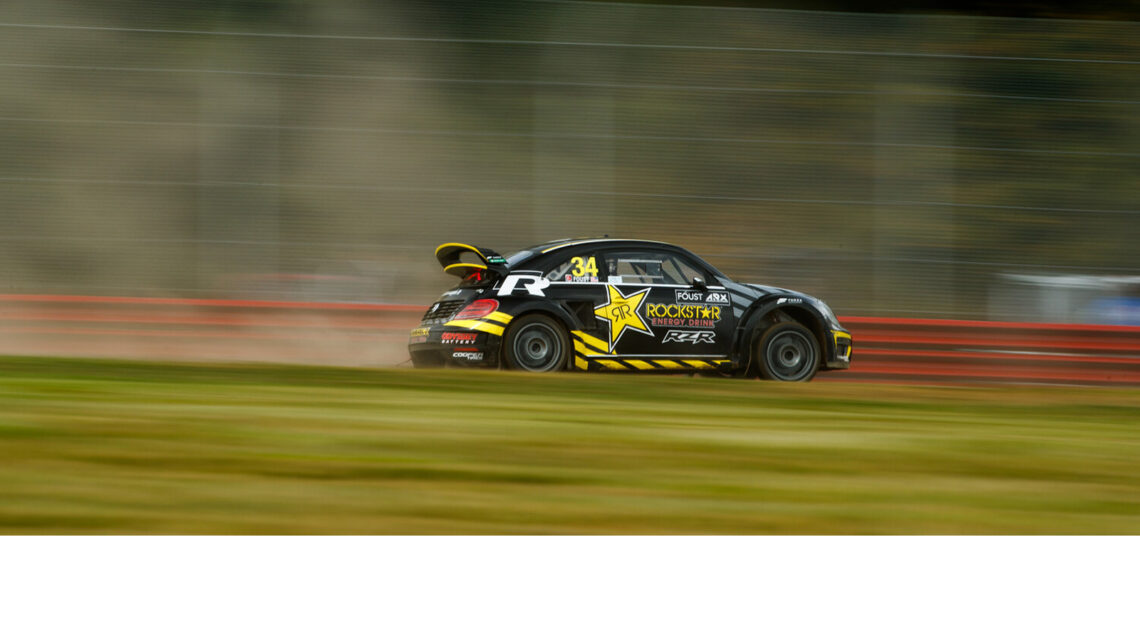 ARX | RD6 – MID OHIO 2019
18/10/2019
Chris Atkinson wins in Mid-Ohio whilst Tanner Foust takes the 2019 championship title.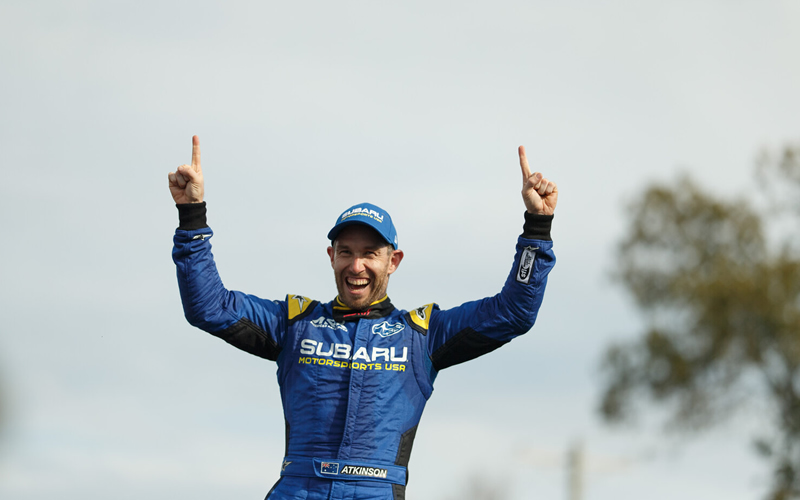 The season ended in treacherous conditions, but Atkinson was able to come through to take his second win of the season and secured the Team's championship for Subaru Motorsports USA.
The Driver's championship went the way of Tanner Foust despite not qualifying for the final after a penalty in the first semi-final.
Patrick Sandell started on pole position, but as seen in the semi-finals, it was difficult to get away from here, and he dropped to the back of the order by turn one.
Atkinson was able to get into the lead off the start and maintain that lead coming out of the joker section of the opening lap. Whilst Joni Wiman and Travis Pecoy slotted back in front of Sandell after taking their jokers on lap one, despite contact and Pecoy running on the gravel.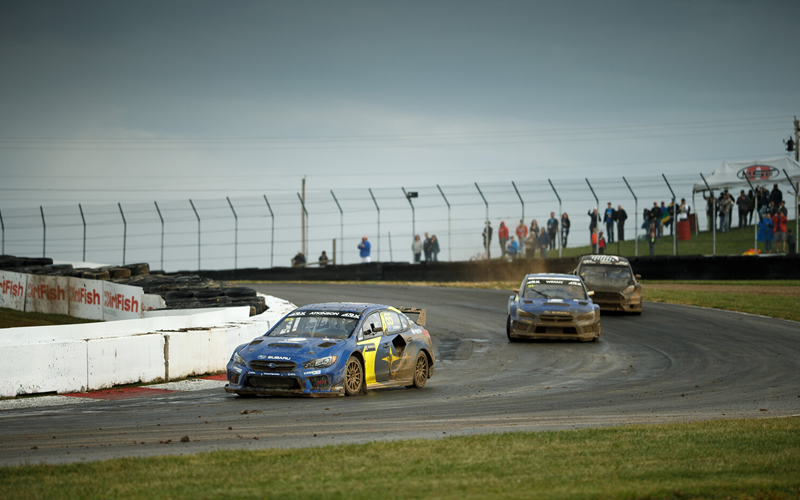 Pecoy continued to have problems and both Wiman and Pecoy picked up five-second penalties for contact. Atkinson completed the race unchallenged and took his second win of the season, something that only Foust had succeeded in.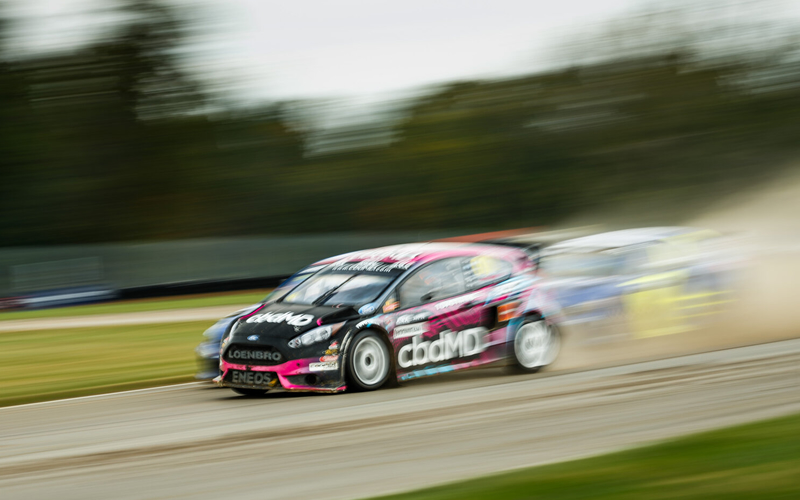 Steve Arpin held off a challenge from Sandell, who had recovered to third before taking his joker lap, to take second place. On track, it was Wiman who picked up third but after his penalty, it was Sandell who was awarded the position. Wiman was recorded fourth ahead of Pecoy.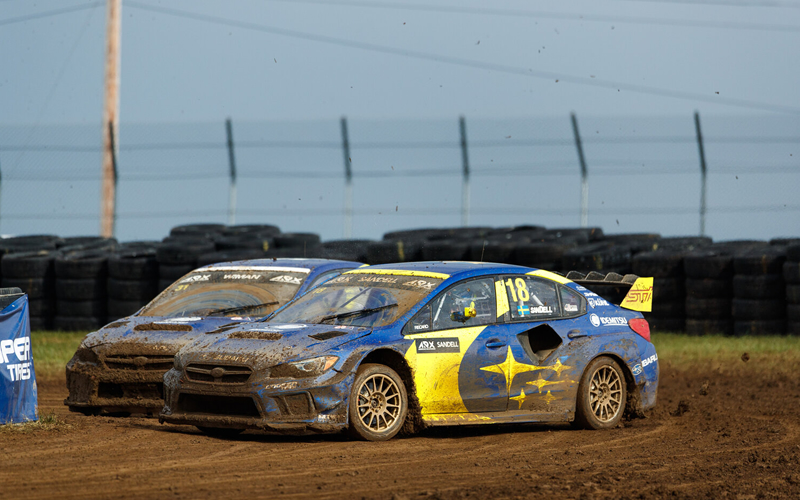 World Rallycross star, Andreas Bakkerud, pulled off halfway through the race with no visibility due to the conditions.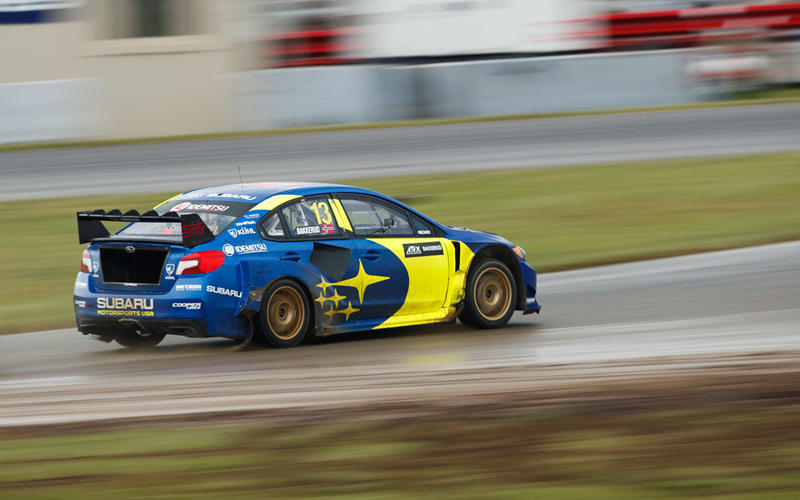 The final round saw Foust confirmed as the 2019 ARX driver's champions ahead of Atkinson and Sandell. Subaru Motorsports USA were crowned team champions ahead of Andretti Rallycross and Loenbro Motorsports.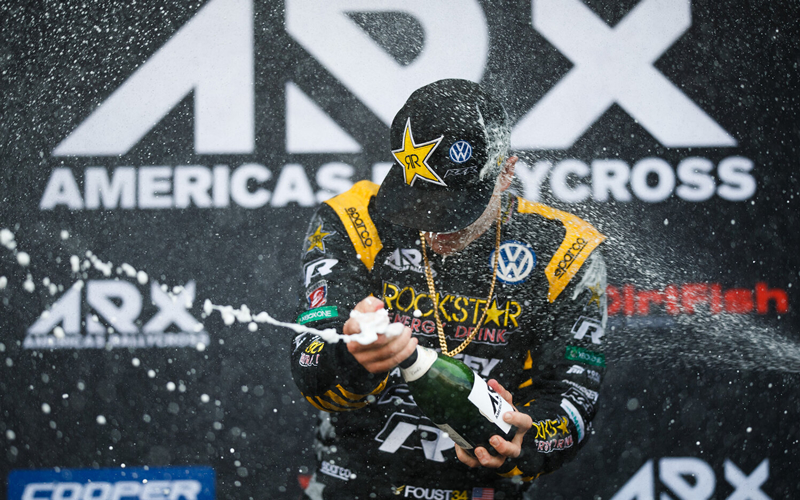 Words By Kelly Thomas – Xlerate
Photos: ARX – Americas Rallycross © IMG