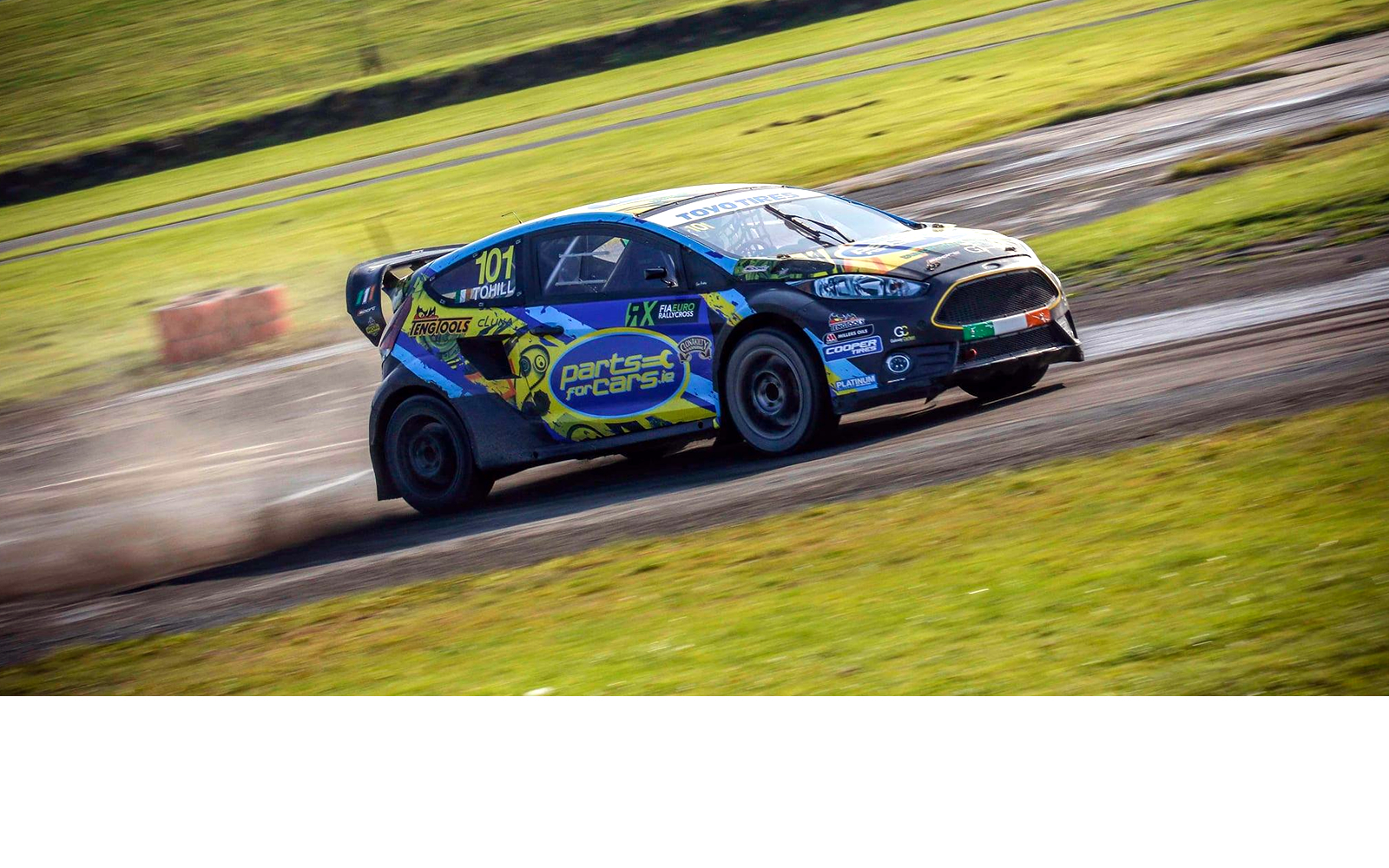 BRX | RD6 – PEMBREY 2019
24/09/2019
Tohill takes third British Rallycross win of the 2019 season.
Derek Tohill took his third win of the 2019 British Rallycross Championship at the return to Pembrey Circuit, equalling that of title rival Julian Godfrey.
Going into the sixth round of the championship the pair were separated by just five points in the title hunt, and it was them who led the way over the course of the weekend. In a different format to normal, the event was run over the two days, qualifying one and two taking place on Saturday with the third and fourth rounds of qualifying and the finals taking place on Sunday. They were two days of contrasting weather, dry on Saturday but wet Sunday morning.
Tohill and Godrey qualified first and second for the final despite contact in Q2. Tohill took the lead of the final from pole position and held on to the position even with an early challenge from Godfrey. Picking up his third win of the season meant that Tohill scored maximum points.
Godfrey held onto second place despite picking up a puncture late in the race, the result of first corner contact. Third place went to Roger Thomas who took his new-for-2019 Fiesta to a podium finish for the first time.
It was a misfortune for the other half of the weekend's contenders. Steve Hill was left stranded on the second turn of the final after contact. Andy Grant wasn't able to make the grid due to a broken transmission and Simon Horton was out in Q3 with differential failure.
There are now just two points between Tohill and Godfrey in the championship standings with only the doubleheader at Croft Circuit in four weeks' time on 26-27 October left to go.
Words By: Kelly Thomas – Xlerate
Photos: Derik Tohill