BRITISH RACING GREEN HILL CLIMB MEET | SHELSLEY WALSH 2018
03/06/2018
The second meeting of the Shelsley Walsh season saw the British Hill Climb Championship hit the hill for rounds 9 and 10 and the Midlands Climb Championships for Round 7 & 8 at the British Racing Green Meet. It was another two day event which saw practice runs on the Saturday and then two timed runs on the Sunday to qualify for the two top 12 run offs.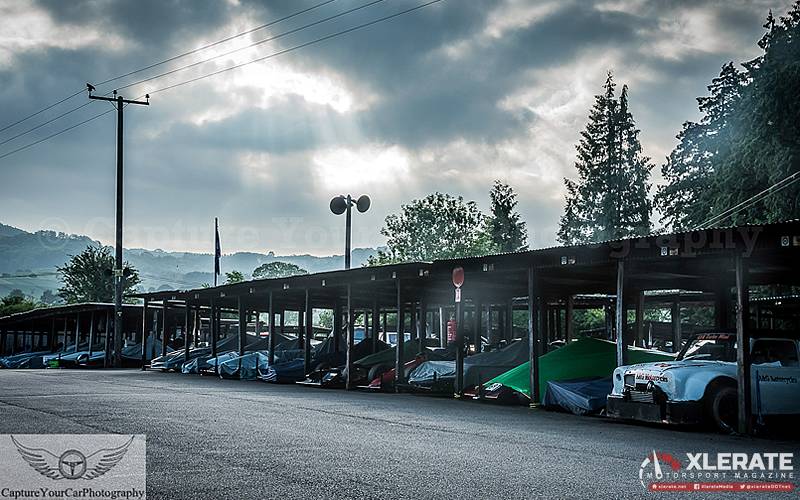 As ever they didn't disappoint and with the hot sun warming the track the times got quicker and quicker as the weekend progressed. Driver of the weekend surely had to be Robert Kenrick in his GWR Raptor who twice reduced the Racing Cars over 600cc up to 1100cc outright record with a 25.03 in the first top 12 run off knocking 0.05 off the record but then breaking the 25 second barrier with an amazing 24.96 and beating cars with a lot bigger engines in the mean time.
The top 3 for each run off was as follows with Trevor Willis 3rd, Will Hall 2nd and the win going to David Uren with a 23.53 which turned out to be FTD also. In the second run off the top 3 was Wallace Menzies 3rd, David Uren 2nd and Will Hall taking the win by 0.01 seconds with a 23.83.
During the weekend we also had Pirelli Ferrari Hill Climb Championship which again saw the stunning 250SWB hitting the hill which always makes the crowd hold their breath when you consider its value. Also appearing for a two day event were the Porsche Club National Hill Climb Championship with a variety of 911's from Carrera's to GT3's.
Results for the MSA British Hill Climb Championship can be found: http://britishhillclimb.co.uk/index.php/avon-tyreswynn-developments-msa-british-hillclimb-championship-results-table-after-round-9-and-10-shelsley-walsh/
Results for the Midlands Hill Climb Championships can be found: https://www.midlandhillclimb.co.uk/results
Words & Photo's By Stuart Santos-Wing
Copyright © 2018 – Capture Your Car Photography for Xlerate