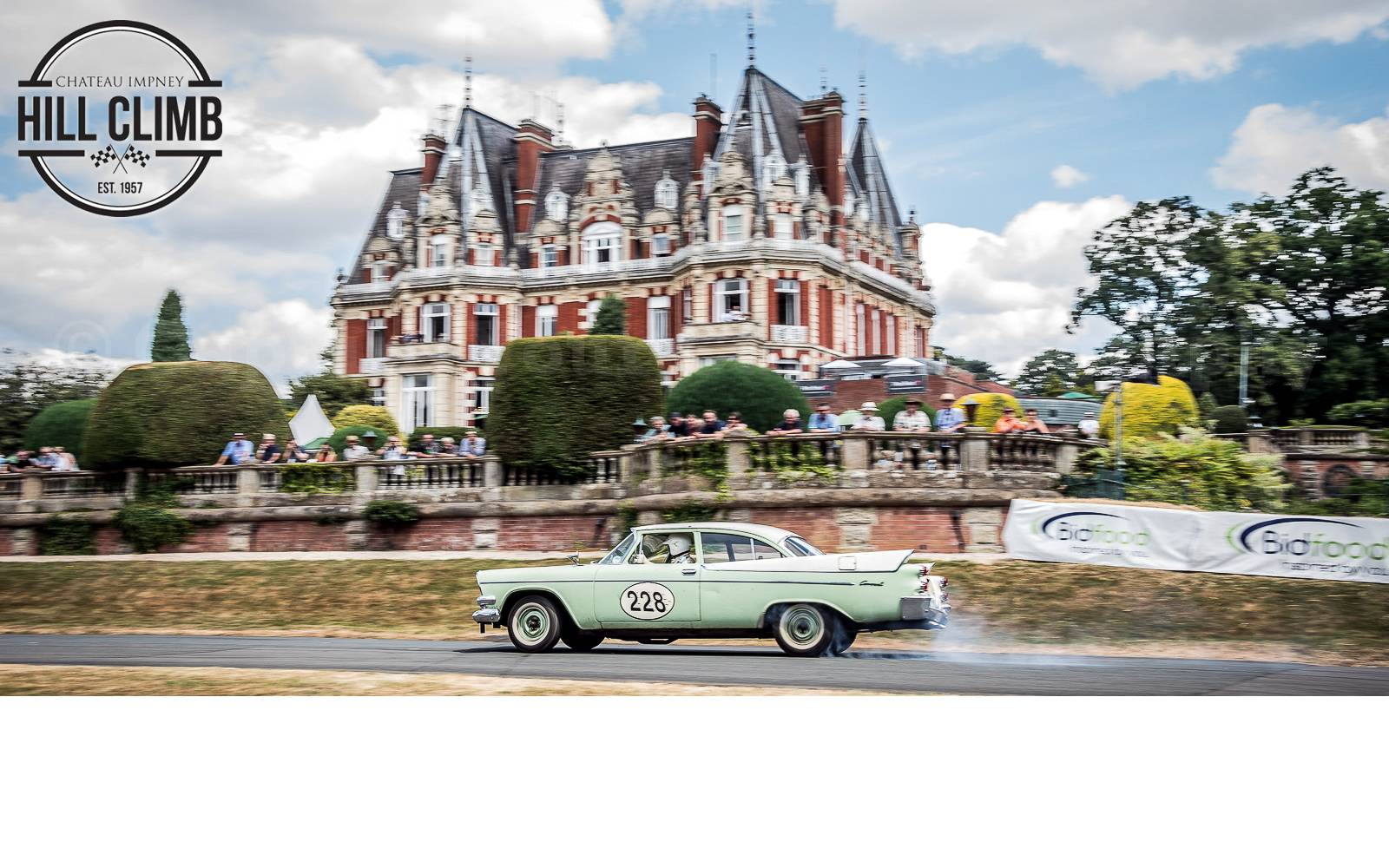 CHATEAU IMPNEY HILL CLIMB 2018
12/07/2018
A scorching hot weekend added to the spectacle of the 4th running (since it restarted) of the Chateau Impney Hill Climb. On Saturday it was practice day which unfortunately had to be cut short due to a incident towards the end of the day.
However Sunday was a full day of action with everyone having two competitive runs with the addition of a rally car shoot out featuring cars from Ralli 22. This shootout was eventually won by the ex Carlos Sainz's Focus WRC car driven by Dave Wright with a time of 42.08 ahead of Tony Shields in an Opel Astra.
The main event was broken down into a number of different classes depending on the vehicle; but the overall winner and setting a new Hill Climb record in his Formula 2 Lotus 35 was Malcolm Thorne; who sliced almost half a second off to finish with a time of 38.86.
Elsewhere, regular racer Rod Jolley was mighty in his Cooper T45/51 and  took a class win, Justin Maeers took victory in classes 12 and 15 in his Cooper Monaco and Lola T70 Spyder respectively. Robin Tuluie (Menacso Pirate) and Tony Bianchi (Allard  Farrallac) were amongst the other class winners during a weekend of fierce competition.
Words & Photo's By Stuart Santos-Wing
Copyright © 2018 – Capture Your Car Photography for Xlerate