A LOOK BACK AT 2017
01/01/2018
Well that was 2017, now join us a we take a look back at our season of motorsport.
The first trip out for us was in January for the Brands Hatch Winter Stages, an event which is part of the ever-popular  Motorsport News Circuit Rally Championships.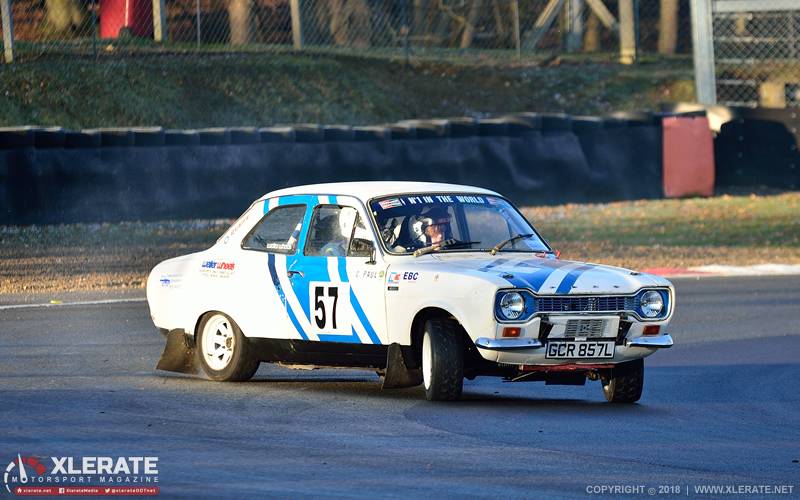 Now to be truthful circuit based rallying has never really appealed to us that much before, maybe it's all the wire fences and restricted viewing, we'd much prefer a dirty muddy gravel rally out in the forest but this championship just keeps on delivering each year. With oversubscribed entry lists on pretty much every round and its family-friendly corporate hospitality feel; and the fact that the venues used are not a million miles away from civilization being a good recipe. A short blast around the M25 for us down to the MSV Kent based circuit just had to be done, the action was non stop even though it was rather nippy out, it was a crowd-pleasing day out.
Our first proper trip out into the trees was to North Wales and the ever-popular opening round of the BTRDA Forest Rally & Welsh National Rally Championships for the Cambrian. However, what promised to be a cracking opener, turned out to be a whiteout as heavy snow fell on the stages.
We were some of the lucky few who had made it into SS1 Alwen and managed to catch a little bit of action before the event was eventually cancelled on safety grounds. Yes, it was a little disappointing as we like many other rally fans had made the long trip; but marshals and safety crews were unable to get to their posts in the stages; thus the right call was made by the event organizers, North Wales Car Club.
With a change of surface to the tarmac, we were out on the infamous Epynt military ranges for the Tour Of Epynt, a Motorsport venue which has provided many rallying moments over the years.
The challenging smooth asphalt roads combined with the typical "Epynts Own Micro Climate" weather condition of which can be expected upon the ranges; oh and let's not forget our four-legged woolly friends thrown into the mix all make for a challenging event with no shortage of spots for the rally spectators viewing pleasure.
Now if you are looking for a fab day out watching a great mix of rally cars just a stone's throw from a major motorway and city, such as the M6 and Birmingham, then the AGBO stages held at the estate of Weston Park is just the ticket for you, and a rather good value one at that.
A car full of rally nuts can get this full days worth of quick-fire rally action for a just few quid and if you really have to bring her indoors with you and she starts to feel the cold, then you can send her into the warmth of the onsite cafe to grab a hot chocolate. We love this event and almost ALMOST everything about it, its great value, easy to get to, a hard standing car park means your pride and joy won't get stuck in the mud, a short walk to the action and the whole spectator-friendly atmos ticks our boxes…. the only thing we would ask for is a little bit more choice on the spectator viewing locations around the grounds.
We slowed the pace down a little for our next bit of action but still kept the wheels spinning up with a trip to our local off-road car trials in the shadow of National Trust's Ivinghoe Beacon.
The Ivinghoe spring car trial always puts a smile on ones face, organised by the Falcon Motor Club; every competitor who attempts the various tests laid out over the hills of Aston Farm is almost always guaranteed to have a cracking day's Motorsport for very little money, in fact, it so tempting that we've considered having a crack ourselves.
A return to the classic Welsh Forest's for Rally North Wales and just like last years event, once again the weather was unkind to us. A compact and competitor friendly event with stages in the Dyfi & Garthieniog Forest complex was on offer; giving the club-men and crews of the Welsh National & MSA British Historic Rally Championships a chance to drive these world-famous stages as used on GB's round of the WRC.
As we love this area of Mid Wales and it's stages so much we returned again in May for another instalment of the BTRDA & Welsh National Rally Championships for the Plains Rally, an event we find ourselves returning to time and time again each year as this one is a guaranteed event to deliver.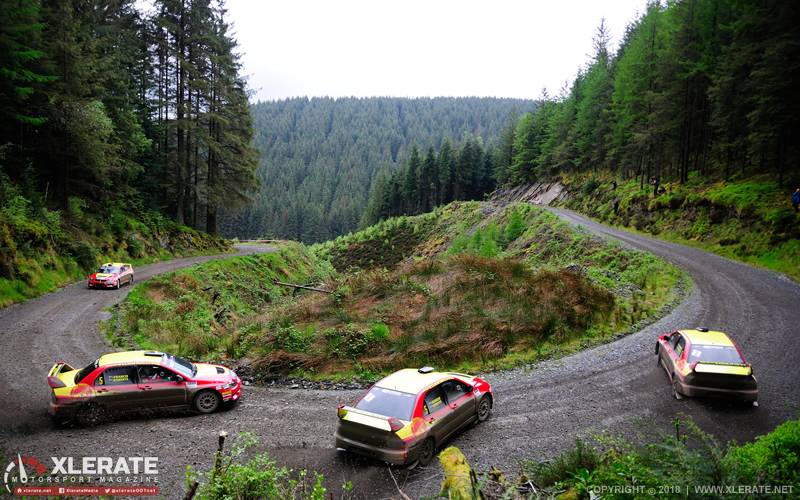 The FIA World Rallycross championships continue to grow and year upon year it is fast becoming THE motorsport championship in the world. Now we realize that this may be a bold statement but it doesn't take a genius to see just why, this format, its fast-paced action-packed racing is perfect for both today's and tomorrow's generation of Motorsport fans and is made for TV, besides how can anyone argue with legends such as 9x World Rally Champ Seb Loeb and our favourite character in motorsport Petter Solberg?
2017 marked the end of the British round of World RX at Lydden Hill, for the 2018 event it moves to a freshly built track at Silverstone. A controversial move in the eyes of some hardcore rallycross fans but when one sits down and considers it in-depth, it all makes sense. The promoter IMG wants to grow the championships even further and has a clear vision to make every round of this world-class motorsport championship have a festival feel about it, take or advise and just make the trip to Norway's round and then You Will Know!…. this leads us on to the launch of the Speed Machine Festival.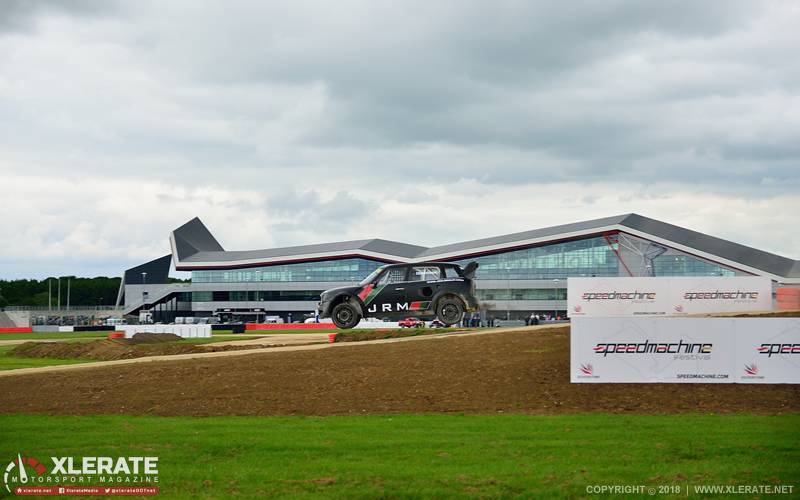 We were very privileged to be invited along to the launch of this brand new motorsport themed festival which incorporates Britains round of the FIA World RX and combines it with a music and food fest and the unveiling of this new purpose build rallycross track on the infield at Silverstone. We were treated to some viewing pleasure as retired World Rally driver Mikko Hirvonen slung the JRM Mini around this new circuit given us a taster of what's to come in 2018….we can't wait!
Dust glorious dust was the order of the day for our next trip out into the Welsh trees for the Severn Valley Stages, incorporating the Welsh National and MSA British Historic Championships; which provides a great mix of Modern and Historic cars, this events takes in some of the gravel stages around the Llandovery area of Wales.
As much as we love the rally cars trailing a plume of dust shots, when you're in the trees with little or no wind; it tends to hang, it hampers the very best rally photographers ability to take snaps and it plays havoc with kit… we think we got away with it on this event by finding some cracking locations to shot at.
Remaining in this area of Wales and stages, we were once again plagued with dust problems on the Nicky Grist Stages which was our first and only taste of the MSA British Rally Championship for 2017. We were treated to a combined gravel event on the Saturday with the BTRDA & Welsh National Championships joining the BRC, so that's three cracking rally championships in one, how could anyone resist?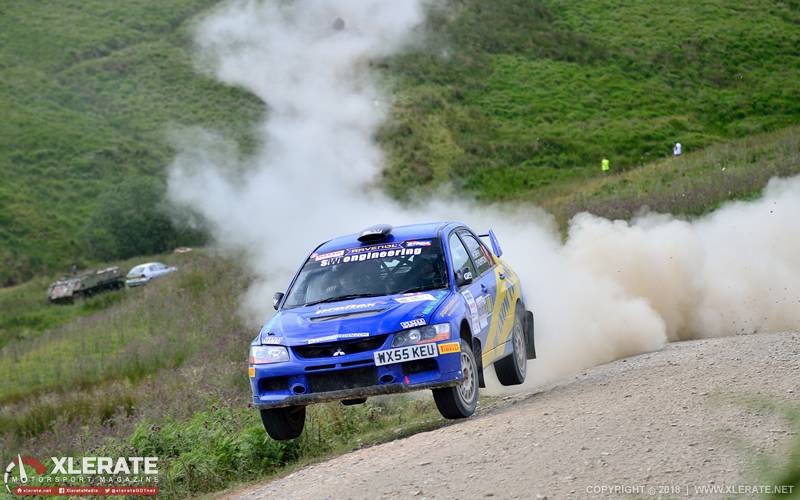 Featuring one of our favourite stages in this part of the country, Route 60, yes we know this stage and some of its popular shooting locations have been done to death over the years, but given the dusty conditions and the openness of the stage (which meant there was a good chance of clear air), it just had to be done again. As hoped for the air was clear and competitors were on it… BOOM!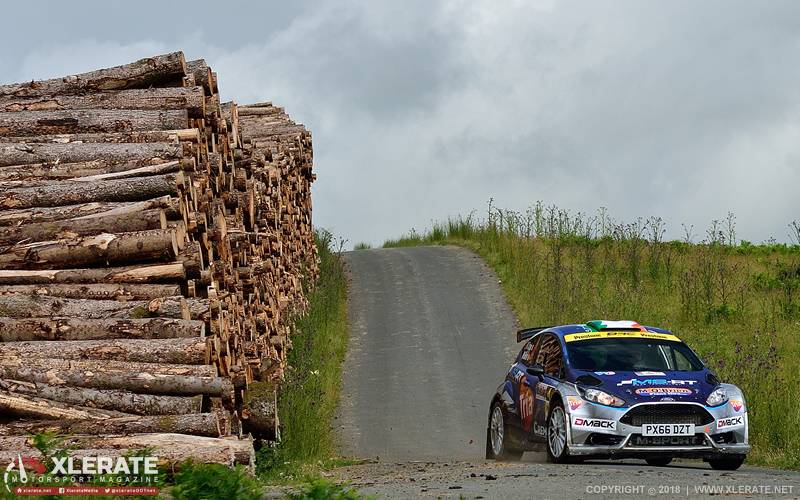 After blowing the dust off of our kit (what a mare that was); day two of the event was all change for part two of the MSA British Rally Championships and we were once again snapping the UK's best on those infamous smooth Epynt asphalt roads.
As we entered the back end of the 2017 season we made a welcomed return trip to the Woodpecker Stages, another BTRDA & Welsh National round which is based out of Ludlow. And with our return to this event also a return to a stage that we haven't been to in a long time…… Radnor.
We don't have a great knowledge of the Radnor Forest so arrived with not much of a game plan, however, after a fairly decent walk from the car park we found some cleaner air and some half-decent backdrops. But this was only after being caked in our old friend dust for the first 20 odd cars, in other words, we just about managed to rescue the morning.
In the run-up to our highlight of the rallying season, Britain's round of the FIA World Rally Championships, the forest of Mid and North Wales were alive with the sounds of the new era of WRC machinery testing ahead of the penultimate round, Wales Rally GB.
We were extremely lucky to poke our lenses in on the reigning WRC champ Seb Ogier testing in the M-Sport Fiesta WRC, it was well worth leaving London at silly O'Clock in the morning to drive 4hrs+ to a Welsh Forest for.
Whilst our heads were buried deep in OS maps amid our WRGB/WRC preparations we still made time to get in one last off-road trials meet at Ivinghoe.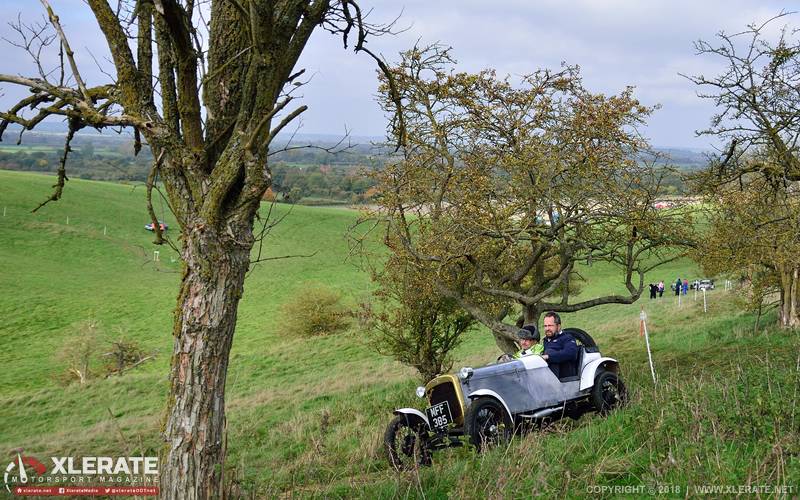 A great entry and some kind weather made for another pleasant days motorsport out on the hills before heading off to God's own back garden for Wales Rally GB and four days of watching the worlds best of some of the worlds greatest rally stages.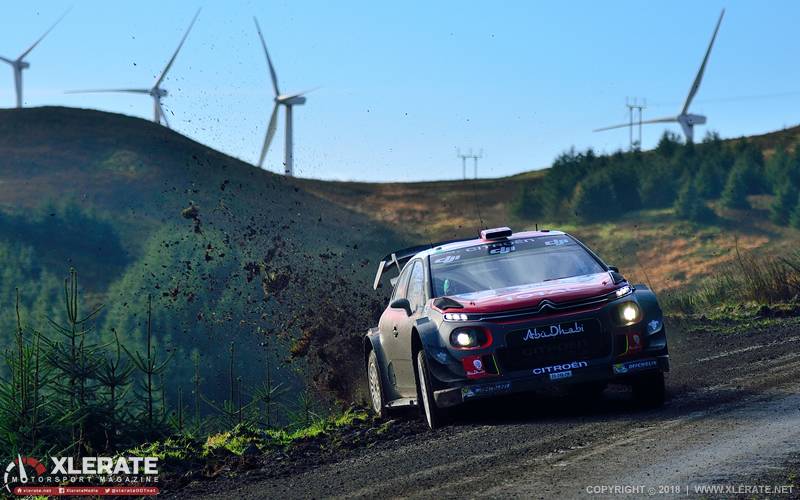 This year the weather was not what the seasoned WRGB rally fan would expect for this time of year in the middle of Wales, we were blasted with bright sunshine on the Friday which was indeed rather pleasant but some would say that these conditions are not what WRGB is about.
However Saturday was a return to the norm with rain and mud mixed with low light….. oh yes this is what we come to expect from Wales Rally GB! This year we gambled a bit in a quest to get something different from these stages (which have been used for a number years running) we tried some new locations to shoot, overall we think it turned out ok?
Back from a brake was the return of the Roger Albert Clark Rally, a one-off event which aims to bring back the good old golden days of historic rallying right here in the UK. With a new format this year as the event re-invents itself, we think it was well worth bunking off work for.
The capacity entry took in stages in England, Wales and Scotland and kicked off Friday morning in front of a big crowd of historic rally fans at Shelsley Walsh Hill Climb, who were treated to cars racing down the hill for the first time in the venue's history, before moving into the forest just over the border in Wales for stages in Radnor and Epynt.
We were unable to follow the event as it moved up North over Saturday, Sunday and Monday; instead choosing to sign off our rally season with a trip to the Forest Of Dean for the Wyedean Stages.
Rain Rain Rain….. these stages in and around the Forest of Dean have a reputation of being slippery, they're not particularly photogenic or our favourite stages to snap at, in all honesty, it was a bit of a miserable end to our 2017 season but none the less we'd rather be standing out in a forest watching rally cars go by than not and we always feel drawn to this event year upon year.
2017 has been a mixed bag for us, but overall another good season for Xlerate.
We hope that you enjoyed seeing our photo's, please feel free to spread the word.
We'd love you to join us over on Facebook and follow us on Twitter
Please do get in contact if you would like to talk about the 2018 season ahead.
Words & Photo's By Andy C | Copyright © 2018 Xlerate