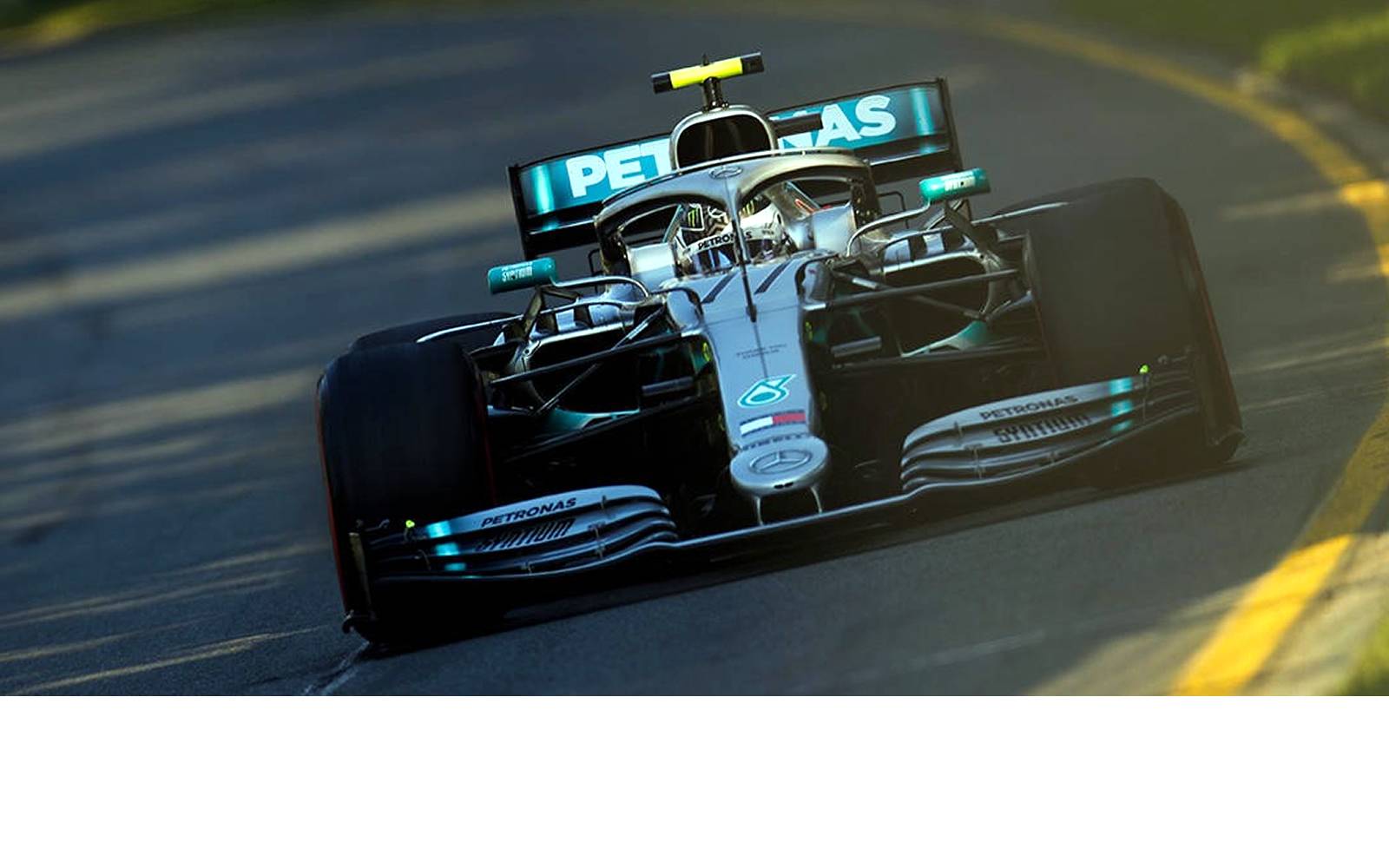 F1 | RD1 | ROLEX AUSTRALIAN GRAND PRIX 2019 | QF
16/03/2019
The build-up to the Australian Grand Prix was a bitter-sweet emotion.
Fans all over the world were gearing up for another exhilarating season. The excitement was building as the teams put together the final preparations for the first race of the year.
All of the excitement was put in the shade with the sudden and tragic passing of Charlie Whiting. Tributes poured in from every corner of the motor racing family for the man who was hugely respected and liked by all who met him. I had met Charlie Whiting on a few occasions, in a professional capacity, and can only echo the words of those who knew him more personally. He would take the time to talk with you, explain things in a manner which made you want to listen. He was very informative, entertaining and such a nice person, with a brilliant sense of humour.
I speak for everybody here at Xlerate with saying our thoughts are with his friends and family. The world is a lesser place without people like Charlie Whiting.
Before qualifying began there was drama in the pit lane during FP3 and McLaren were in hot water with race officials. Lando Norris was released from his garage, directly into the path of Robert Kubica who had to take evasive action so as not to collide with him. This resulted in McLaren being fined for an unsafe release.
Pirelli had opted to bring three compounds to Australia, the Hard (C2), Medium (C3) and Soft (C4) but it was expected the Hard compound would not feature heavily.
Sebastian Vettel was the first to show a pacey hand by setting a 1:23.891 before being displaced by Kimi Raikkonen in the Alfa Romeo before Charles Leclerc managed to top both of them. It would be Leclerc who would top Q1, leading Hamilton by 0.026 seconds and after three practice sessions where Hamilton dominated it appeared that Ferrari had kept some pace in reserve.
The big shock from Q1 would be Pierre Gasly failing to move to the next session. The Red Bull driver was expected to make a big impact but he was caught out by time and would not be able to post a fast enough time to put him through to Q2.
Joining Gasly in not moving to Q2 would be Lance Stroll, Carlos Sainz, George Russell and Robert Kubica. It was a torrid qualifying session for Williams with both their drivers 19th and 20th respectively. To add to their worries, Kubica hit the wall at Turn 10 which caused a puncture, causing him to go skating across the grass. This incident was unfortunate for Sainz, who was following Kubica. McLaren were confident that his current pace would see him through to Q2 with his team mate Lando Norris, but the Kubica incident put paid to this and Sainz would not progress.
Lewis Hamilton would see himself back on top during Q2, a very impressive 1:21.014, a new track record and one of six cars to go under 1:22. It was a session where Ferrari appeared to struggle. Max Verstappen was able to put himself ahead of Leclerc, but the challengers were just under a second off the pace set by Hamilton and Bottas. Vettel had a moment at Turn 12 when he ran wide, but managed to finish Q2 in sixth.
Heading into Australia, Renault had been touted as potentially being the fourth best team on the grid and so it was with some surprise when both of their cars would fail to qualify for Q3. Both Toro Rosso's and the Alfa Romeo of Antonio Giovinazzi would also fail to progress.
The top ten shoot-out was confirmed and it meant that in his first ever Formula One qualifying weekend Lando Norris would be in Q3. The ten drivers battling it out for pole would be Hamilton, Bottas, Vettel, Verstappen, Leclerc, Grosjean, Magnussen, Norris, Raikkonen and Perez.
The question hanging over Q3 was whether Mercedes had shown their true dominance in Q2 or did Ferrari really have something in reserve?
It was an answer which was easily answered by Hamilton who set another track record with a 1:20.486, just over a tenth ahead of Bottas. This pole position matched the records set by Senna and Schumacher for the most pole positions at one circuit (eight).
Vettel would finish the session as third fastest but the important point was that Ferrari were 0.7 seconds off the Mercedes pace. Max Verstappen was able to show the true pace of the Red Bull as he put his car between Vettel and Leclerc but was still 0.824 seconds off the time set by Hamilton.
There are still so many questions to be answered, but the message from Mercedes to Ferrari and the rest of the chasing teams during the qualifying session is "catch us if you can".
A totally dominating performance by the defending champion and if the other teams are unable to live with the Mercedes pace then it will be down to Bottas to see if he can stop him team mate in his tracks.
Formula One is back and tomorrow the first signs of who the main contenders are will be answered, but this is the first race of the season and this is Australia….Anything can happen.
Words By Neil Simmons – Xlerate