MOTOGP | RD2 | ARGENTINA 2019
31/03/2019
Well, there were two races in one at this round, Marquez racing out front against the clock and the rest in a proper race against each other. It seems to me that Marquez did not fancy another close race like in Qatar and decided to take off, which was a shame for all the neutral fans.
However, the race behind him was a very good one in which Valentino Rossi at 40 years old shows why he is still in the paddock, and why he is by far the most popular and still racing at a very competitive high level.
From the start and immediately into turn 2 Valentino Rossi had already passed his teammate Maverick Vinales who seemed to get bogged down again, he just cannot get his starts right and continues to struggle with a full tank of fuel onboard.
Jack Miller made a great start too following Andrea Dovizioso and Marc Marquez into turn 3 with Marc Marquez already pulling a few bike lengths out.
Coming off the very fast back straight into turn 6 Franco Morbidelli ran into the back of Cal Crutchlow and I'm not sure how they both managed to stay on their bikes, that was a close one!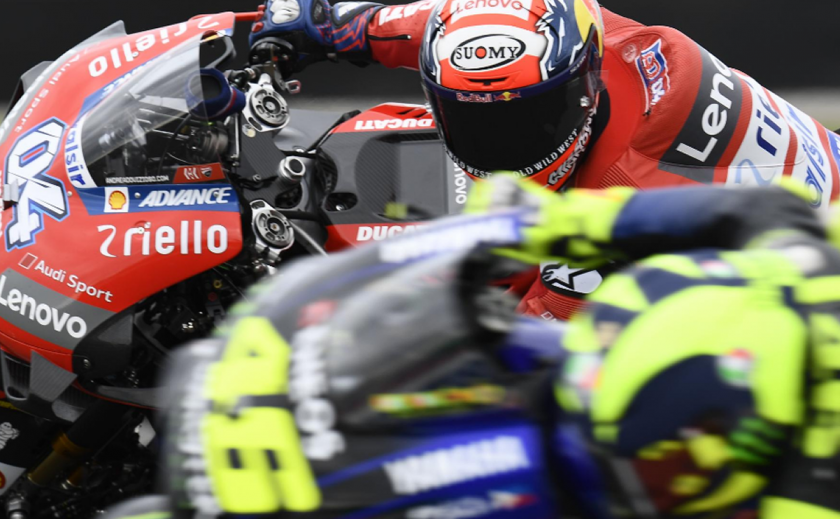 Valentino Rossi then dives up the inside of Andrea Dovizioso into turn 13 and takes second at the end of the first lap and looked to do an aggressive first lap.
Marc Marquez was already looking to clear off into the distance even at such an early stage with a 1.5 second lead after one lap. Maverick Vinales got well beaten up by Franco Morbidelli and Danilo Petrucci on the second lap and was already down to eighth position from starting second on the grid, he just gives himself too much to do in a race because of his awful early laps.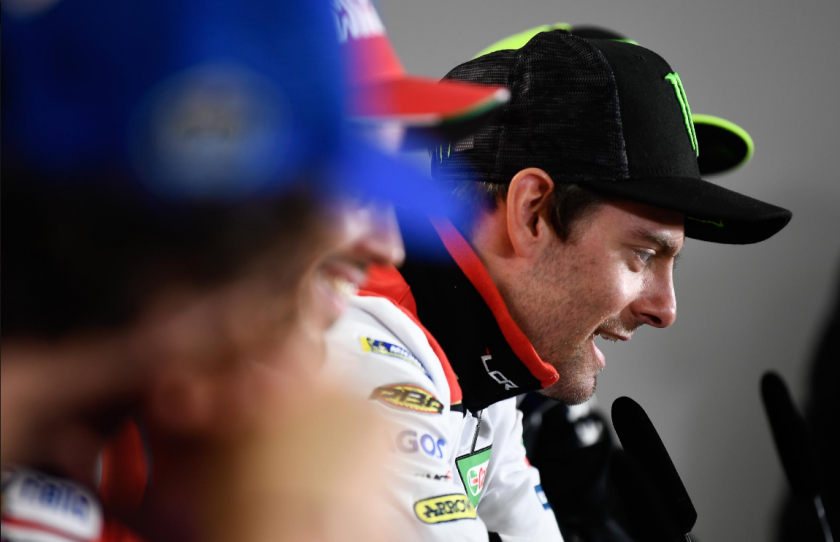 Cal Crutchlow gets a ride through penalty for a jump start, it took a while to come through as usually the penalties are given quicker. However, the penalty is very harsh as he did not actually seem to jump-start, it just appeared to be more movement through balancing the bike on one foot. The new man in charge Freddie Spencer an ex-rider himself should have used some common sense in my opinion.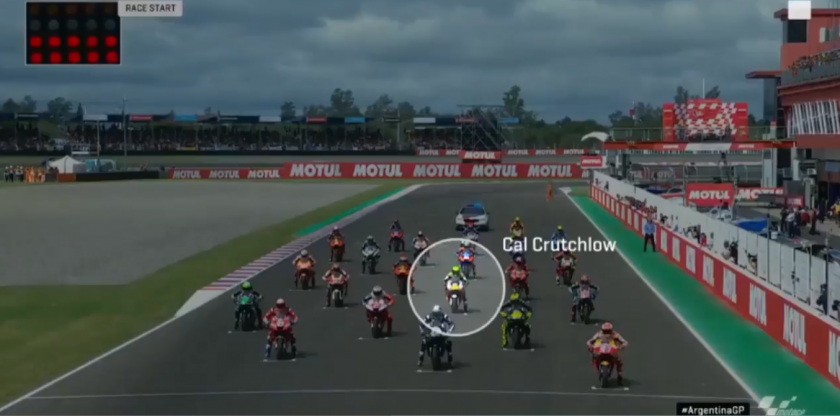 Cal Crutchlow comes in at the end of lap four to take his penalty, he was a very angry man making hand gestures and nodding head with good reason.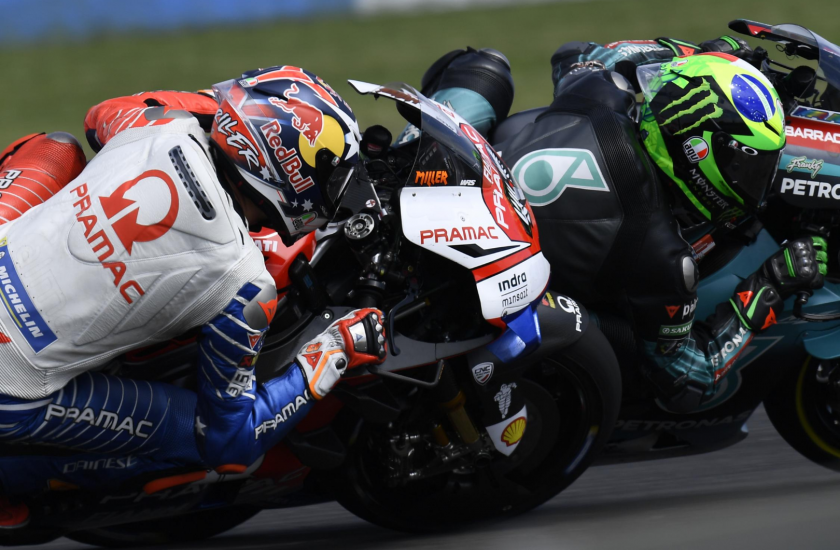 Jack Miller runs into the back of Franco Morbidelli this time at turn 7 on lap 9, lucky to stay on the bike too, especially seeing as when a front wheel hits a back wheel it's the front wheel that usually loses out.
At this point, Marc Marquez is going 1 second a lap quicker than everybody else, and his teammate Jorge Lorenzo was stuck in fifteenth and not looking anywhere near as fast on the same bike.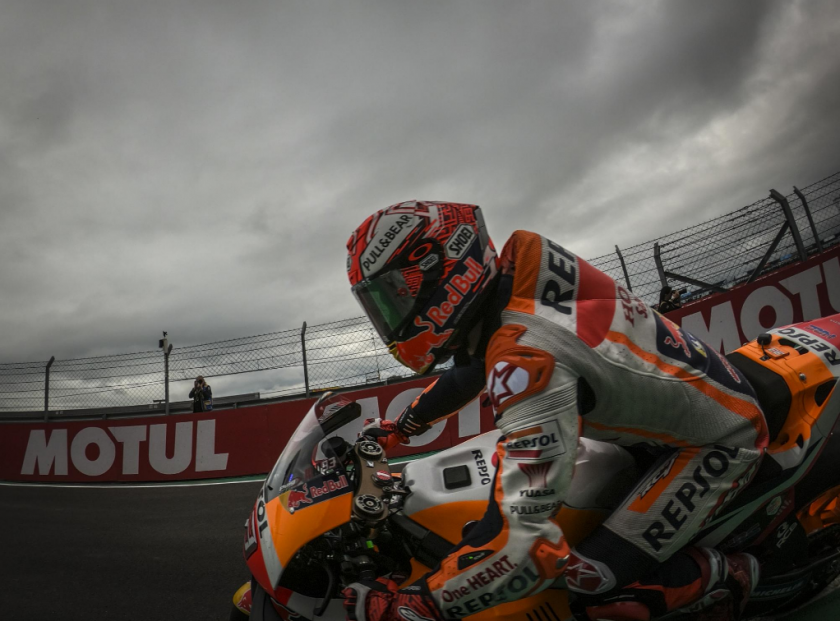 Alex Rins a title favourite for a lot of pundits is up to eighth and Fabio Quartararo who stalled his bike in Qatar, was now up to tenth position and looking very comfortable on his bike.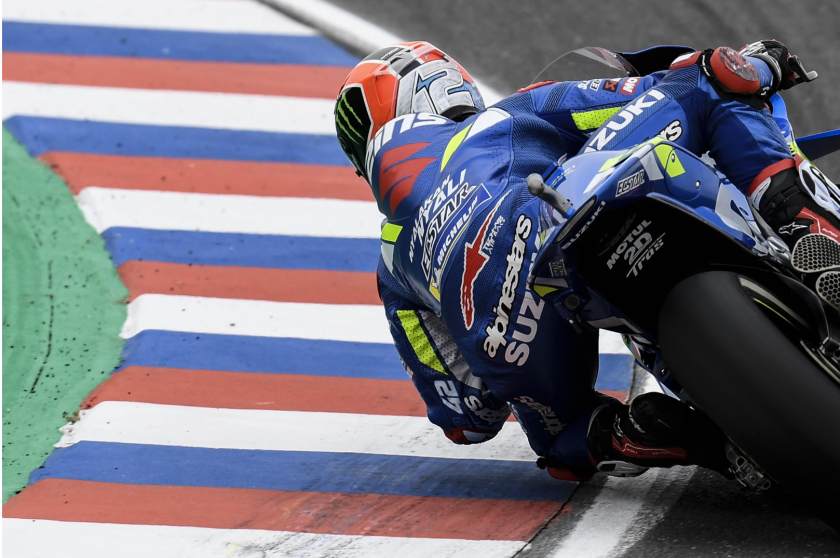 From Valentino Rossi in second down to Maverick Vinales in seventh, there were a lot of mini battles going on with lots of over-taking between the riders, great entertainment and close racing which is exactly what the rule changes were supposed to achieve.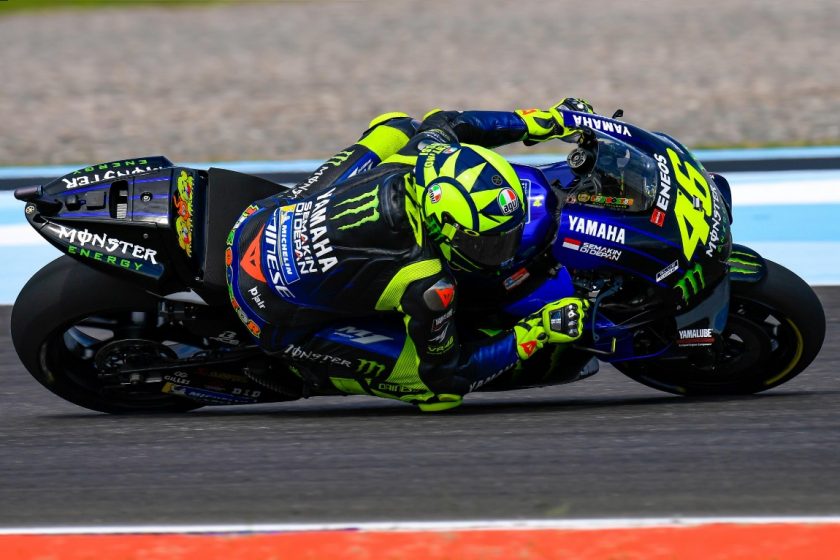 Karel Abraham crashes out at turn 1 on lap 13, he is not managing to do so well and a lot of comments are made that he is only in the MotoGP paddock because his family has a lot of money, a bit unfair.
Tito Rabat goes down into turn 1 too at lap 15 trying to keep up with Jorge Lorenzo a fellow Spaniard, the front just tucked away and it was a typical turn 1 crash, and to top it all the bike catches fire.
Joan Mir on lap 20 had a problem with his bike and he run off onto the grass which ended his race. On the last lap, Franco Morbidelli tries to go up the inside of Maverick Vinales at turn 7 and loses it on the brakes and crashes into him and takes them both out, what a shame for both riders and unlike Franco Morbidelli to make such a mistake.
Marc Marquez wins by a significant margin, Valentino Rossi second with Andrea Dovizioso third.
Fabio Quartararo takes eighth the highest placed rookie.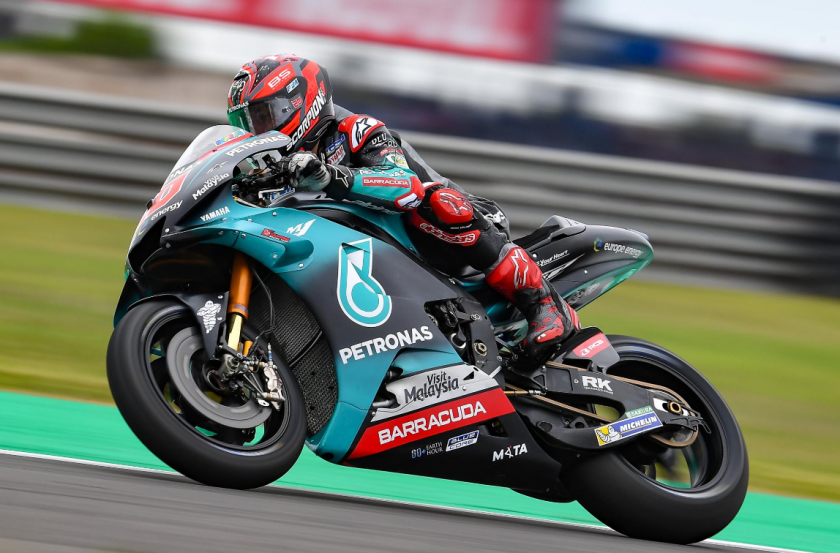 Cal Crutchlow did a great job too considering the penalty he was given by finishing thirteenth, and he was the only other rider other than Marc Marquez to be lapping in the 1m 39, which is a big shame as he could have challenged for the podium.
Here are some interesting stats regarding top speed, Cal Crutchlow was the fastest Honda at 334.4km/h (209mph), Jack Miller was the fastest Ducati at 333.7km/h (208.5mph) and Valentino Rossi was the fastest Yamaha at 328.6km/h (205.3mph) but back in fourteenth place in the top speed standings for the weekend, which means his second place was a little more impressive in my opinion.
Words By Emilio Sanchez for Xlerate
Photo's: MotoGP.com Copyright © 2019 DORNA