PREVIEW | MOTOGP | RD2 | ARGENTINA 2019
30/03/2019
Since the last race in Qatar there has been a bit of a technical battle between Ducati and other manufacturers with an appeal mainly lead by Aprilia in regards to the "Ducati Strut".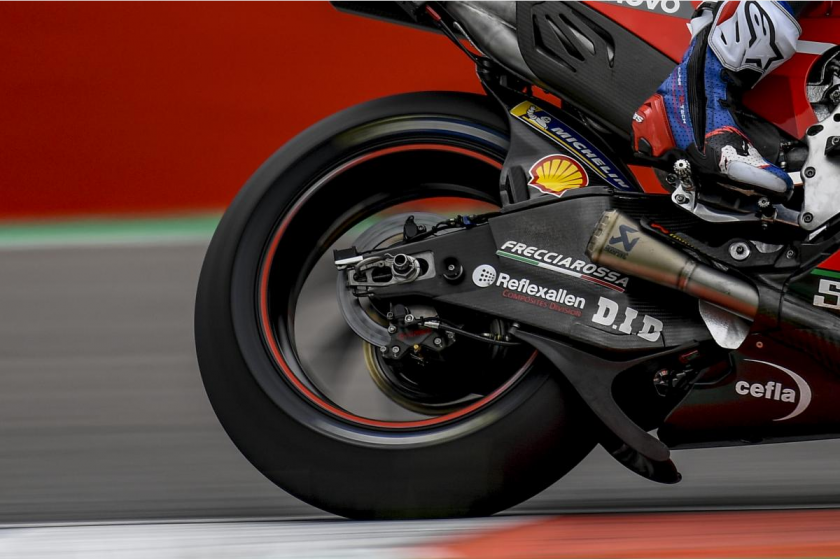 This is the part we saw under the swing arm on the Dovizioso's Ducati in particular which was a new development whereby their reason for using it was "to cool the heat in the rear tyre".
However, it is also believed to contribute to the aerodynamics which the other teams argue was not allowed within the rules, this debate may come down to the interpretation of those rules.
This all went to the courts whereby it was proved with data from Ducati and Michelin that it does indeed cool the tyre by some 7 degrees, the FIA agreed with this and both Ducati and Dovizioso kept the win and the points.
This has since led to a better clarification being put forward to tighten the rules, but there could still be a late appeal on Sunday with the Court of Arbitration, although I think it is unlikely Aprilia will pursue it further.
So back to the track action, the Ducati's do not have a great record at Argentina so there is work to be done by them however Marquez seems to like it, I guess we shall have to wait and see. Rossi will be looking for more improvements as he got out of jail last time out.
Quartararo will be looking to make amends after stalling his bike which put him in the pit lane for a start at the Opening Round. Morbidelli, his teammate appears to be getting on well with his bike and will look to improve.
Crutchlow always seems to go well here for some reason and in the Press Conference, he commented: "I don't know why, I cannot explain it" he will be looking for a podium and hopes for a 10-rider battle again.
Vinales will no doubt be looking not to make a hash of a start from Pole like he did last time out, he does seem to always struggle from the starts with a full tank of fuel.
Miller will look to make amends too after his race was messed up with that broken seat, plus a double motivation for him was that last year he lost a podium despite a spectacular qualifying and great race, he is fired up for it!
As always the weather will play a big part, there is rain expected on Sunday and maybe Saturday also, so the FP sessions are vital for grid positions.
My predictions for what they are worth: Rossi, Marquez, Dovizioso & Crutchlow will probably fill the top four with Miller, Rins, Morbidelli & Quartararo all fighting for the next four positions.
Lorenzo is injured still and with Vinales struggling with his starts they could both literally finish anywhere in the top ten or even further down, tough to predict and the spoilers could be Petrucci and Iannone.
The KTM team are making good progress and anywhere in the top 15 is good for them in my opinion.
Looking forward to a great racing weekend.
Words By Emilio Sanchez for Xlerate Copyright © 2019
Photo's MotoGP.com Copyright © 2019 DORNA