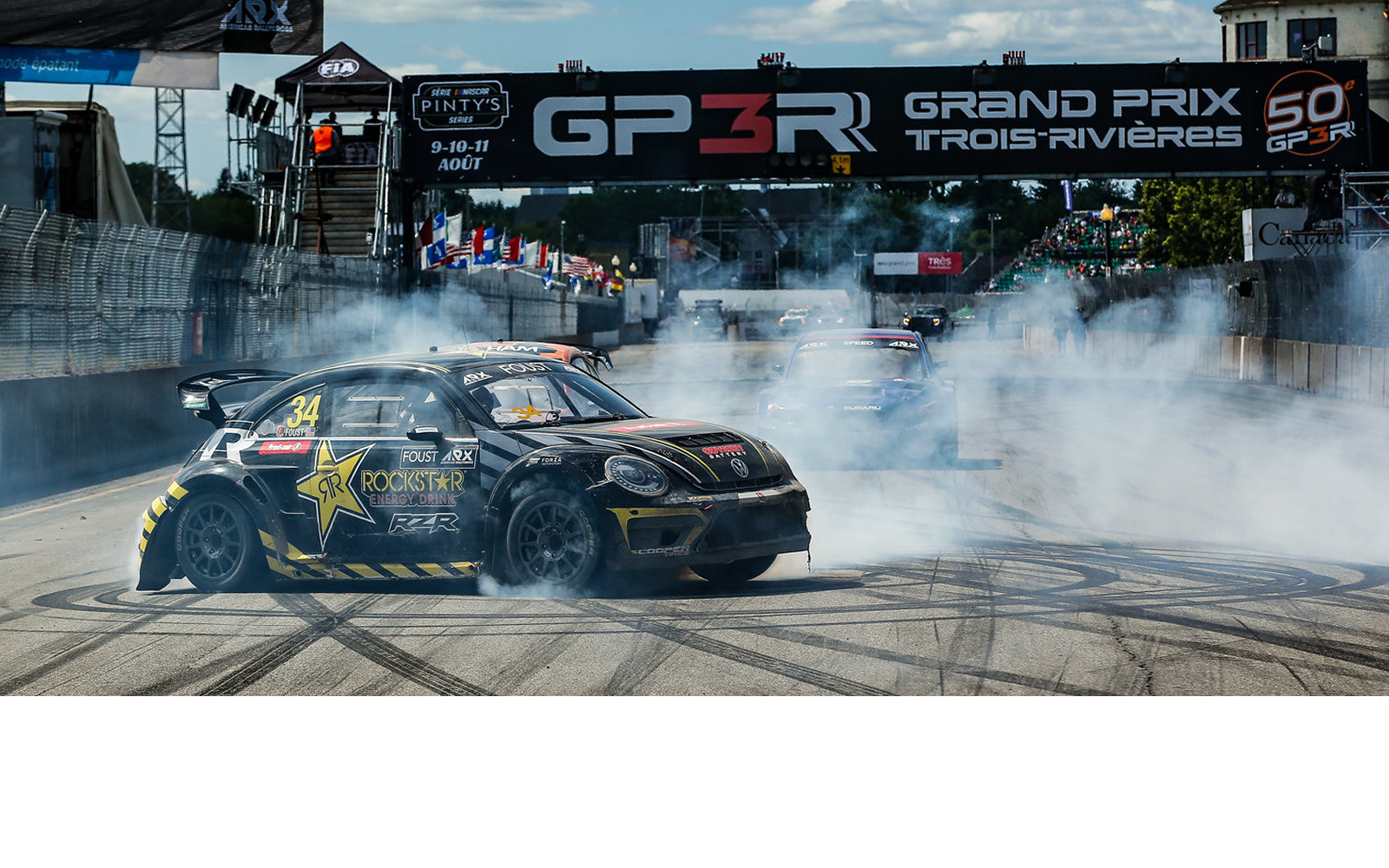 ARX | RD4 – CANADA 2019
16/08/2019
Tanner Foust takes victory in Trois-Rivieres
Tanner Foust takes the win in round four of the Americas Rallycross to become the fourth different winner of the season.
Foust led an Andretti Rallycross one-two to take his first win of the 2019 ARX season ahead of Cabot Bigham at the ARX of Canada.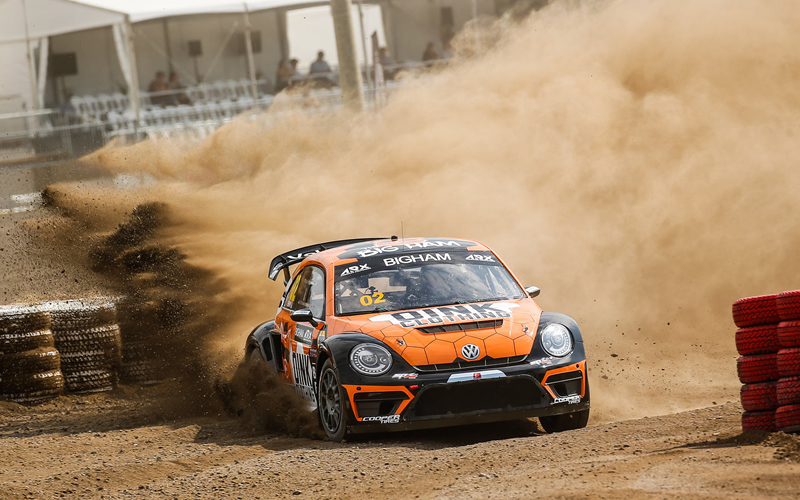 After surprising wins for Bigham and Steve Arpin in each of the semi-finals the two started on pole and the middle of the front row for the final with Foust taking the third spot. Arpin looked to have the lead heading to turn one but ran wide which dropped him to the back of the seven-car grid. Foust used the speed from the outside the lead.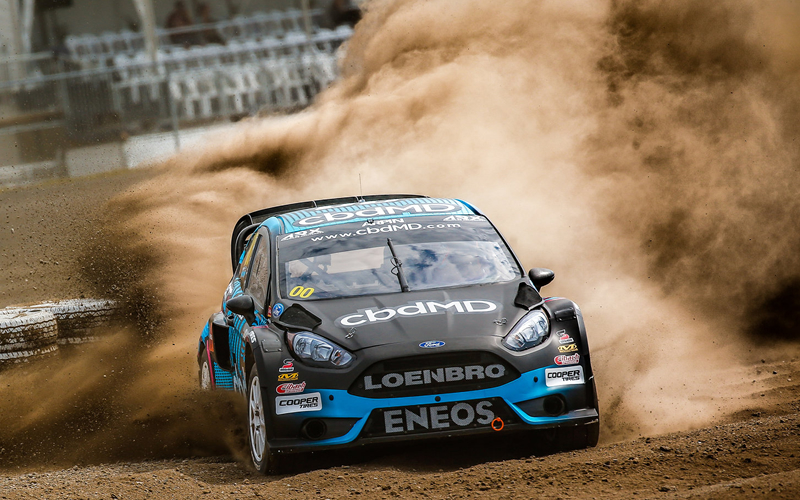 Behind the three Subaru's were side-by-side going into the first turn, but all came out unscathed. Scott Speed jumped up the order in third on the opening lap, despite a gearbox issue in the second semi-final which saw him lose the lead of the final straight.
Speed took the lead of the race when Foust jokered on lap 5 to defend off his teammate. Speed dropped back to third after taking his own joker on the last lap, as Foust went on to win.
Fourth place went to the second of the Subaru's and round two winner, Christ Atkinson. Next was the two Loenbro Motorsports with Travis Pecoy fifth after picking up a five-second penalty for causing a collision with Patrick Sandell, and Arpin sixth.
Top qualifier at the end of qualifying was round three winner Patrik Sandell. Contact with Pecoy in the final caused the third Subaru to crash into the wall, with Sandell crawling his damaged car to finish.
With two rounds left to run Speed leads Foust by just five points in the driver's championship whilst Sandell and Atkinson are joint in third.
ARX returns on 28 September for the ARX of COTA.
Words By Kelly Thomas – Xlerate
Photos: ARX – Americas Rallycross – © IMG