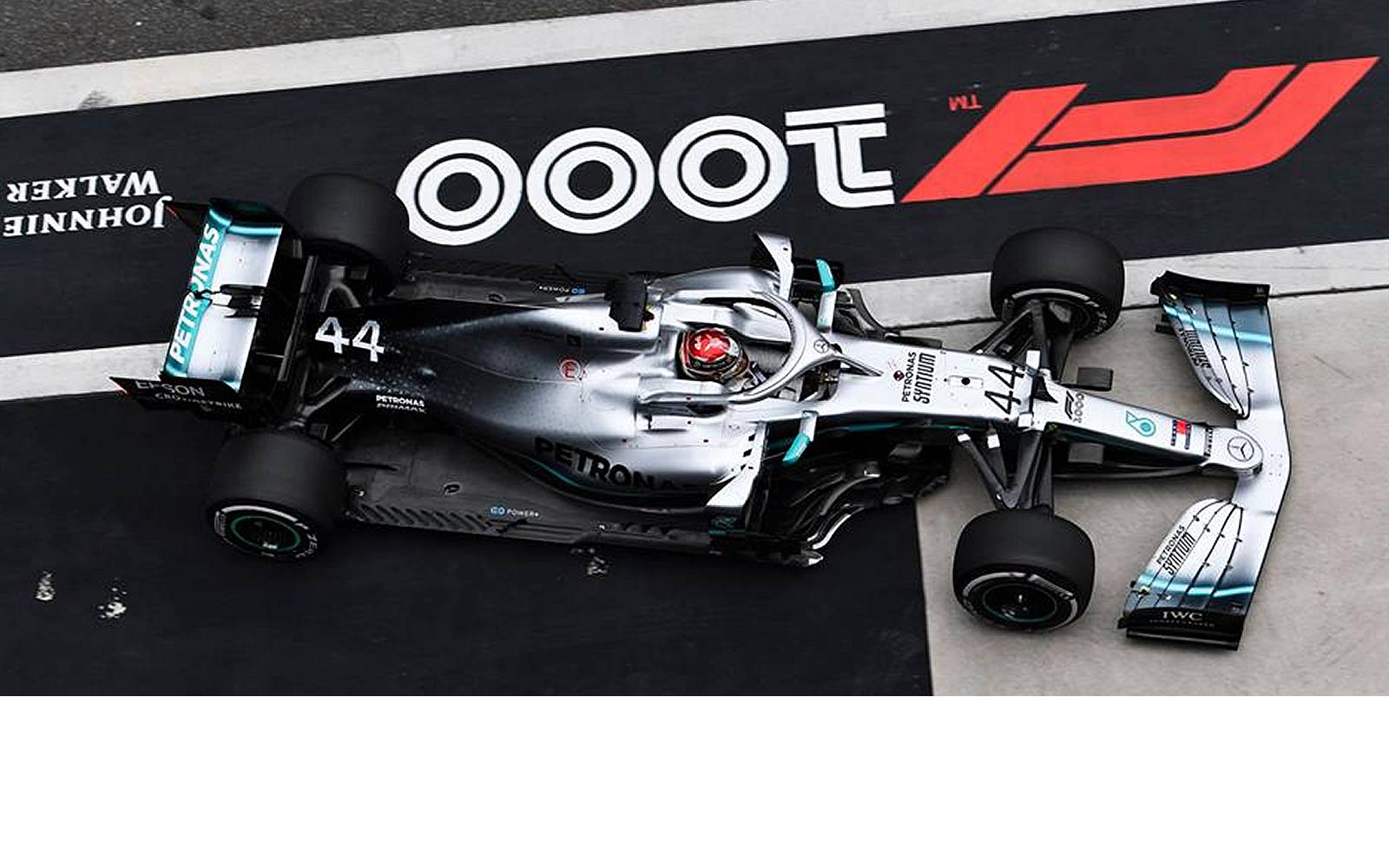 F1 | RD3 | HEINEKEN CHINESE GRAND PRIX 2019
15/04/2019
The 1000th Formula One race.
Sixty-nine years since Nino Farina won the first world championship race the current stock of heroes waited patiently on the circuit for the formation lap to begin, the wind of history blowing across the Shanghai International Circuit.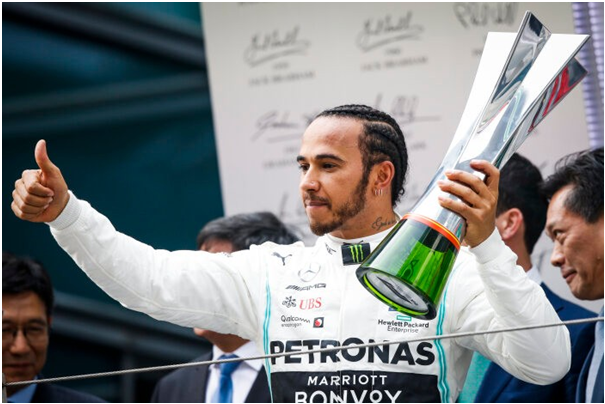 Two drivers would have an eventful formation lap as first Max Verstappen spun his car followed by Robert Kubica. Verstappen was able to make his way back through the field to take up his correct position and as the cars filed slowly round the final turn it was Bottas who sat on pole, his eyes firmly fixed ahead. Charles Leclerc had other ideas as he positioned his Ferrari pointing to the left ready for the lights to go out.
Bottas did not get the best of starts and it was Hamilton who lead the cars into turn one, everybody negotiating the right-hander safely. Vettel was looking at outside overtake on Bottas but this was covered off by the Finn which allowed Leclerc to sneak up the inside of his Ferrari team mate. Daniil Kvyat would be the cause of chaos as he nudged into the McLaren of Sainz which clipped Lando Norris. Kvyat had oversteered and as Norris tried valiantly to regain track position the Toro Rosso hit the side of the McLaren causing it to jump into the air and turn. Norris came slamming down off the circuit, still running but there would no doubt be a lot of damage. The virtual safety car was activated due to debris on the track and both McLaren's had to pit.
 It would not take long for the lights to go green and it was Hamilton up front with a 0.801 second lead over Bottas. By lap three the fastest lap times were being posted, but not by any of the front runners. First it would be Max Verstappen who would post the fastest lap, quickly followed by Alexander Albon, who had started from the pit lane. Hamilton was on the radio asking about any damage underneath the car due to the debris from the earlier incident, but his worries were soothed by Mercedes. McLaren were also on the radio to Lando Norris informing him to keep going but there was damage to the floor of his car.
Hamilton, after the slight worry about possible damage, went surging ahead with a fastest lap and now held a 1.5 second lead over Bottas. Kvyat, trying to get over the earlier chaos he caused, was challenging Lance Stroll by lap six. He made his move but ran wide which allowed Stroll to cut inside and re-take the lead. It was at this point that race direction announced that Kvyat would receive a drive through penalty for causing a collision. Charles Leclerc had a moment when his Ferrari locked up, but Vettel was too far back to make any gain on this mistake. Up front the Mercedes were scooting away.
 On lap eight, Max Verstappen was taking a tenth a lap out of the Ferrari's. Giovinazzi pitted to put on a set of medium tyres, it was a slow stop with a problem by the crew to remove the front left tyre. Kvyat would use this lap to serve his drive through.
"Trying to get closer," Vettel said on the radio. He was referring to the fact that he was unable to get close enough to Leclerc on the straights. Haas took the decision on lap nine to pit both their cars running in the midfield battle.
In response to the Vettel message on the previous lap Ferrari were on the radio to Leclerc.
"You need to go faster, otherwise we'll let Sebastian pass."
A little later in the lap and obviously after mulling over the times through the sectors Ferrari were back on the radio again.
"Let Sebastian by," said the Ferrari pit wall.
"But I'm pulling away," Leclerc replied.
On lap eleven Leclerc would submit to the team instruction and he allowed Vettel to pass. Now, it was the moment to see if Vettel really was faster than his young team mate. Kimi Raikkonen, who was sitting in the final points position, made a move on Hulkenberg up to ninth. Up at the front Hamilton was now 4.091 seconds ahead of Bottas.
Three laps after allowing Vettel to pass there was no sign that Leclerc was any slower than the German as Vettel still had not scampered off after the Mercedes drivers. Leclerc was quick to inform his team of the dissatisfaction he was feeling at allowing Vettel to pass, which he believed was compromising his own race. Vettel had also locked up twice going into the hairpin. It did appear that the frustration from Leclerc was justified.
"I'm losing quite a lot of time, don't know if you want to know that," Leclerc said over his radio. Was this a veiled request for the team to allow him to attack Vettel who was still not getting away.
"We are discussing that," replied the Ferrari wall.
By lap seventeen Vettel was 1.431 seconds behind Bottas and 1.738 seconds ahead of Leclerc. Leclerc, chasing hard and fast, locked up and Nico Hulkenberg pitted, an unscheduled stop and looking down into the pit lane their did not appear to be a team of mechanics ready to accept him. His car came to a halt outside the garage, there were a few cursory looks around the car before it was put on wheels and taken inside the garage. The first retirement of the race.
Back out on track Lando Norris' left front wing was dragging along the track causing sparks to fly up into the air. As the car turned into the corner the red hot metal on the side of the wing was clearly evident and there was definitely something wrong with the car from the earlier incident with Kvyat.
On lap nineteen the Ferrari mechanics were out in the pit lane ready to receive Vettel. It was a quick stop and a set of hard compound tyres were put on. Norris, having the wing issue, also pitted.
On Vettel's out lap he found himself in the cross-hairs of Max Verstappen as they approached the hairpin. Both drivers had history here in the past. Verstappen took Vettel at the hairpin, but locked up. Vettel dived down the inside with Verstappen moving onto the dusty outside of the circuit and it would be Vettel who would regain the place on the straight heading the final corner.
 "Go as long as possible, thinking about the end of the race," said the Ferrari wall to Leclerc. Vettel, after the scare from Verstappen, put his foot down and set the fastest lap of the race on lap twenty-one.
On the following lap the Mercedes crew were out in the pits ready for Bottas. They slapped on a set of hard tyres and sent him on his way. Leclerc moved up to second, but he had not stopped yet and was clearly slower than his rivals around him.
On lap twenty-three Leclerc would come into the pits as would Hamilton.
The positions at this stage of the race read as follows:
Hamilton
Bottas
Vettel
Verstappen
Leclerc
Raikkonen
Gasly
Ricciardo
Perez
Grosjean
Gasly would then look at improving his position and made a move on Kimi Raikkonen who was struggling for grip.
Bottas, chasing down his team mate, set the fastest lap. Hamilton was on the radio.
"Why did you stop Valtteri first?" Hamilton asked.
 The answer to his question was to do with tyre strategy. Bottas would go faster again.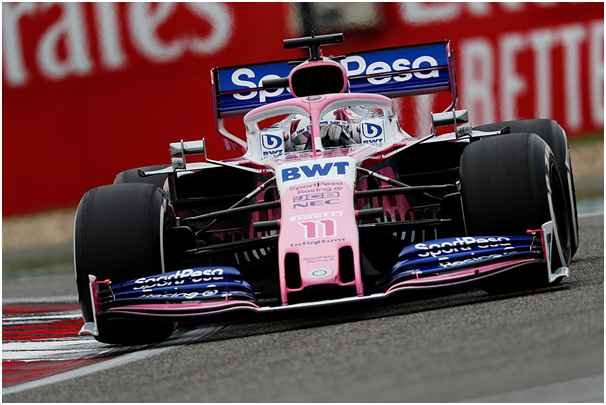 Raikkonen, who was clearly struggling for any grip or pace, pitted on lap twenty-five. He re-entered the race with Magnussen going ahead, but Kimi fought back, only for Magnussen to cut inside and re-take the place. As with all the races so far this season, the midfield battle was proving to be immense. A few laps later and Kimi would yet again be in-amongst-it with a Haas car as he overtook Grosjean. The Frenchman fought back but Kimi covered him off to keep the place.
Charles Leclerc, still bubbling from the team orders strategy, asked if he needs to think about tyres. The response on the radio was to push. Leclerc responds to post sector times to put him the fastest driver on the circuit.
"We are thinking about Plan B," said the Ferrari pit wall over the radio to Leclerc. The message was coded enough to have pundits and fans alike wondering if they were going to push him longer and switch Leclerc to a soft compound tyre.
Kvyat pitted on lap thirty-two for a new front and a few laps later Magnussen and Verstappen pit. Ferrari mechanics raced out into the pit lane, tyres in hand, but this was not to box Leclerc, instead the call went out for Vettel to come into the pits.
By lap thirty-six Hamilton was 5.4 seconds ahead of Bottas who himself had a 10.4 second gap over Leclerc. That was when Mercedes, way out in front and in control of the race, made a bold decision. They were going to bring both cars in, believing that the gap from Hamilton to Bottas, added with the time in the pit lane could make the stack possible. Hamilton was first in and the crew set to work on his tyres. In the background Bottas was trundling down the pit lane as the work on Hamilton's car finished and he left the box just as Bottas reached it for the second round of work on the second Mercedes car to begin. It was pin-point timing accuracy and a superb vision watching the crew at work. Bottas did not even have to slow down or take pre-cautions, the timing was that on-point.
Vettel decided the gap to the Mercedes needed to be closed and on lap thirty-eight set about putting in a fastest lap of the race. Bottas responded with a fastest sector one. He comes up against Leclerc and tries to go outside the Ferrari, but Leclerc defended well to keep the place. Bottas was swarming all over the back of Leclerc and on the back straight he pulled out from behind the Ferrari and swiftly moved up.
The positions on lap forty were as follows:
Hamilton
Bottas
Leclerc
Vettel
Verstappen
Gasly
Ricciardo
Perez
Raikkonen
Albon
Vettel swiftly closed the gap on Leclerc who was beginning to struggle on the tyres. On lap forty-two the German saw his opportunity and with DRS he passed his team-mate to move up into third. Ferrari, who it appeared, had left Leclerc out so that Vettel could catch him and gain a tow, called Leclerc into the pits. On his exit the Ferrari driver found himself fifth behind Verstappen.
With Leclerc out of the way, Vettel needed to chase down Bottas and was 3.6 seconds behind. Hamilton on the other hand had a very comfortable 7.6 seconds lead in first place. Leclerc was not finished and set a fastest sector one time on lap forty-six, he was lapping 1.3 seconds faster than Verstappen but with the Dutchman 12.6 seconds ahead and ten laps to go it would be a big ask for Leclerc to catch him.
"I have a problem with the gears!" Leclerc shouted down the radio, only to be reassured by his pit crew that they could not see any problems on the telemetry.
Meanwhile, with four laps to go, Grosjean and Magnussen were chasing down Albon in tenth, who was driving a very impressive race. They were catching him at 1 second a lap but unfortunately for the Haas drivers the laps were running out.
On lap fifty-three Lando Norris retired, completing a miserable afternoon for the young driver who has very much impressed so far this season.
Gasly pitted for Red Bull to put on a set of softs and with two laps to go it was obvious there was only one reason for this stop, the bonus point for fastest lap. Gasly was asked and he delivered to get the extra point for himself and the team.
It was a commanding performance for Mercedes leaving Ferrari far in the shadows. Leclerc who potentially could have had a third or fourth place in China was denied this chance by a team order. Alexander Albon had a fantastic race, starting from the pit lane and finishing 10th and although he was not mentioned or featured very much during the race, Daniel Ricciardo was able to put the past two race disappointments behind him to secure seventh.
It is onto Azerbaijan in two weeks and with all the testing and start of the season talk about how Ferrari had improved, they still have a lot to do if they want to live with Mercedes.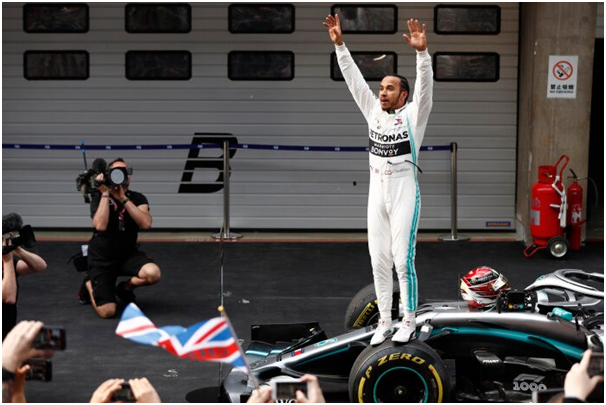 Word By Neil Simmons – Xlerate
FULL RACE CLASSIFICATION:
1. Lewis Hamilton – 1:32:06.350
2. Valtteri Bottas – +6.552
3. Sebastian Vettel – +13.744
4. Max Verstappen – +27.627
5. Charles Leclerc – +31.276
6. Pierre Gasly – +89.307
7. Daniel Ricciardo – +1 lap
8. Sergio Perez – +1 lap
9. Kimi Raikkonen – +1 lap
10. Alexander Albon – +1 lap
11. Romain Grosjean – +1 lap
12. Lance Stroll – +1 lap
13. Kevin Magnussen – +1 lap
14. Carlos Sainz Jr. – +1 lap
15. Antonio Giovinazzi – +1 lap
16. George Russell – +2 laps
17. Robert Kubica – +2 laps
18. Lando Norris – DNF
19. Daniil Kvyat – DNF
20. Nico Hulkenberg – DNF
CHAMPIONSHIP STANDINGS:
1. Lewis Hamilton – 68pts
2. Valtteri Bottas – 62pts
3. Max Verstappen – 39pts
4. Sebastian Vettel – 37pts
5. Charles Leclerc – 36pts
6. Pierre Gasly – 13pts
7. Kimi Raikkonen – 12pts
8. Lando Norris – 8pts
9. Kevin Magnussen – 8pts
10. Nico Hulkenberg – 6pts
11. Daniel Ricciardo – 6pts
12. Sergio Perez – 5pts
13. Alexander Albon – 3pts
14. Lance Stroll – 2pts
15. Daniil Kvyat – 1pt
Drivers Yet To Score Points
Antonio Giovinazzi
Romain Grosjean
Carlos Sainz Jr.
George Russell
Robert Kubica