WRC | RD11 – RALLY TURKEY 2019
30/09/2019
First held in 2000, Rally Turkey joined the FIA World Rally Championships just three years later, but the event has dipped in and out of the World Series over the past 12 years or so. Last year the event re-appeared on the calendar with a new event based in Marmaris and was a bit of a car breaker.
This year, having experienced last year, the teams were much better prepared for the conditions. Needless to say, it was still a demanding challenge on the tough roads in the mountains of South-West Turkey where more than 309km of action faced the crews in some 30 degrees of heat.

Thursday morning Brit Kris Meeke set the pace in his Toyota Yaris on the short 4.7km shakedown test stage; beating Norwegian Andreas Mikkelsen in the Hyundai i20 by just a second. The rally then kicked off in the evening with a Super Special Stage around the streets of Marmaris marina, of which Belgian's Thierry Neuville, Hyundai's number one driver, won.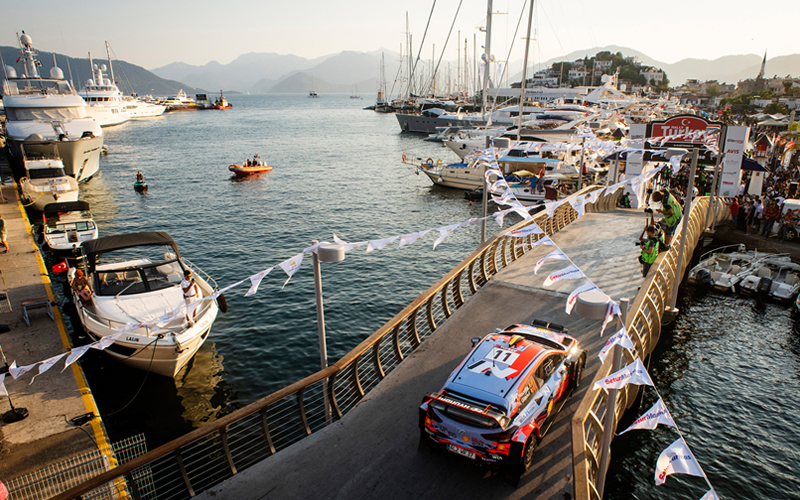 Friday's opening leg of the rally featured just three stages repeated, but it made up more than half of the entire events competitive stage mileage. Finland's Jari-Matti Latvala won the mornings opening gravel test, Içmeler, which was next to the service park; before the crews headed North-East towards Mugla for a further two more stages.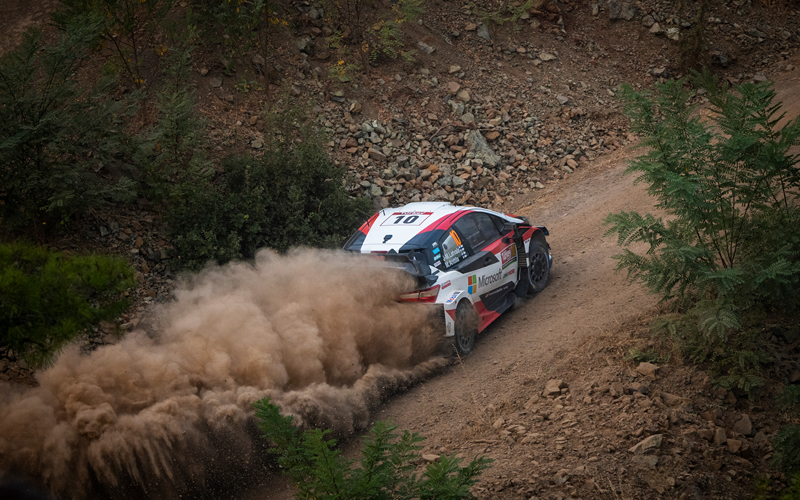 Hot on the exhaust pipe of Latvala's Toyota Yaris was fellow Fin, Esapekka Lappi in the Citroёn C3. Lappi won the second stage of the morning, Çetibeli, to take the early lead of the event by just 2 seconds from Andreas Mikkelsen, who also appeared to be getting to grips with the conditions well in his Hyundai i20.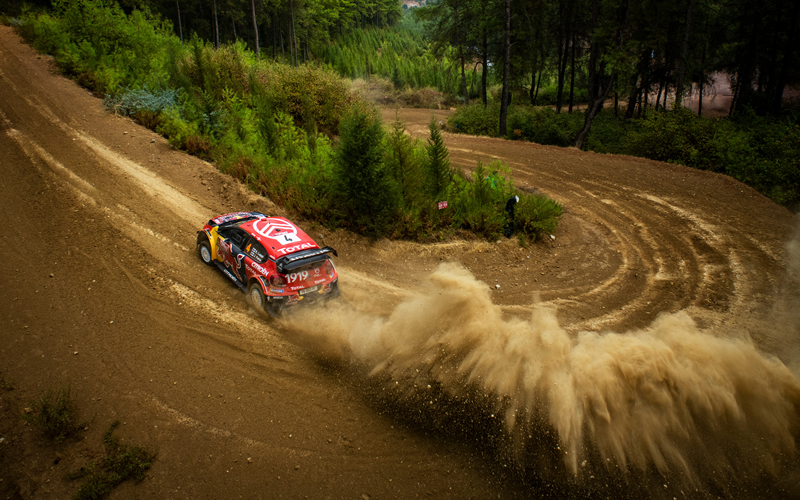 Latvala commented at the end of stage three that he took things far too carefully, so on the final stage of the mornings' loop, he came back at Lappi to win his second stage of the morning. However, Lappi's strong mornings' performance had netted him a 9 second lead over second-place Andreas Mikkelsen.
This early pace by Lappi in the Citroёn was a bit of a surprise in all honestly, taking into consideration Citroёn's dismal performance last time out in Germany; where the team left the event wondering just how they were going to turn things around.
"We have stayed out of trouble and had no dramas – the car is working well."

Esapekka Lappi
As expected the rally's tough conditions were taking its toll of the World's best early on. In the very first stage of the day current World Champ, Frenchman Sèbastian Ogier in the number one Citroёn and Spaniard Danni Sordo in the Hyundai i20 both had punctures; whist M-Sport's Timmo Suninen spun on a slow corner. At the stop line of stage 3, Kris Meeke described some of the rocks as the size of footballs. Whilst Neuville was having a tough morning with the handling of his i20, stating that his car was not working, current championship leader Ott Tanak was having no fun either playing the role of the road sweeper.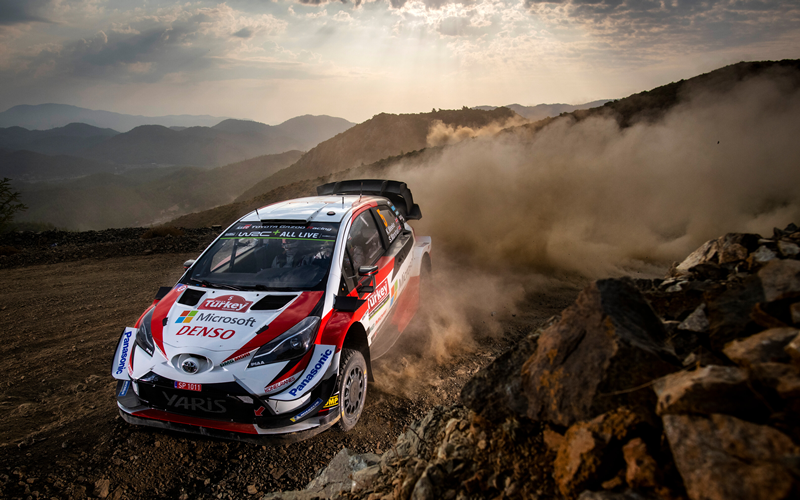 Back out after the midday service Kris Meeke opened up the afternoon with his first stage win despite a stall at a hairpin. Neuville had clearly made some improvements in service as he finally started to get into the mix.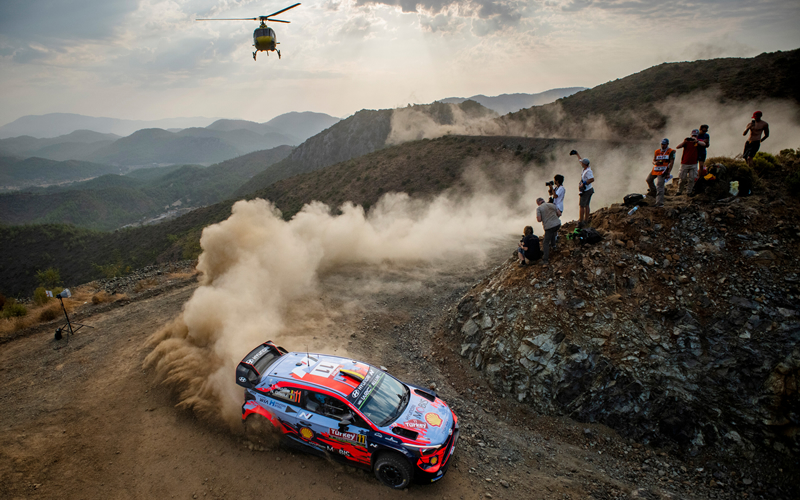 A second-fastest time in SS5 was followed up with a stage win in SS6 and third in SS7 to move Neuville up into third overall behind championship rival, Sèbastian Ogier. Ogier, however, did make steady progress behind his team-mate, Lappi who was leading the event by more than 17 seconds at the end of the opening leg of the event.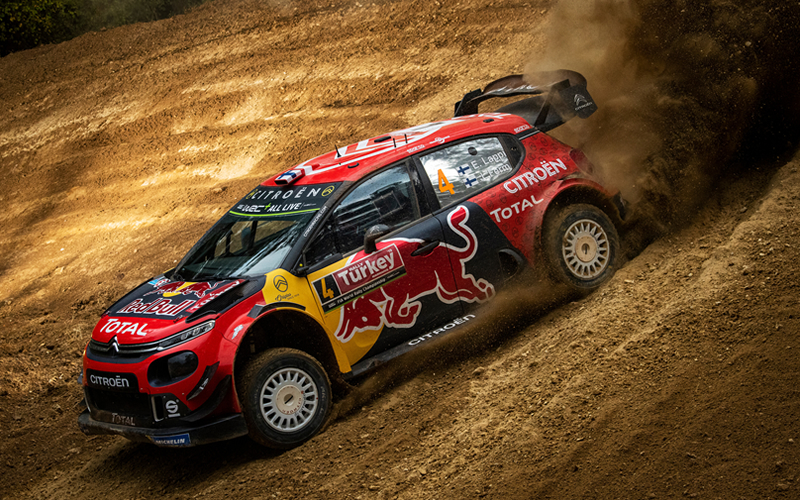 "A very good day with no dramas so far – the car has been strong and since we stiffened up the front it has been nice. 17-seconds is a lot in Finland, but on this rally, even one minute is not a lot. It's good to be in this position but anything can happen."

Esapekka Lappi
In the WRC2 Pro battle Jan Kopecký in the Skoda Fabia put together three stage wins in the mornings' loop while his team-mate, Kalle Rovanperӓ rolled on the opening stage of the day following a distraction from picking up a puncture. Rovanperä's bad luck continued with a double puncture in the second stage and Britons Gus Greensmith also picked one up on his M-Sport R5 Fiesta, taking him out of the fight. Although Greensmith won all three afternoon stages, his time loss from his earlier puncture left him more than 1min 20sec away from Kopecký upfront.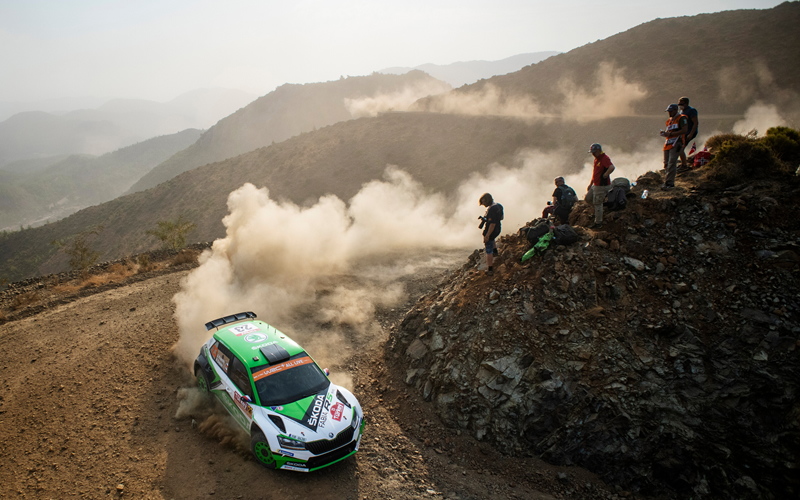 Heading into the second leg with 118km of stages to tackle to the west of Marmaris, the picturesque Datça stage was the highlight of the day along coastline.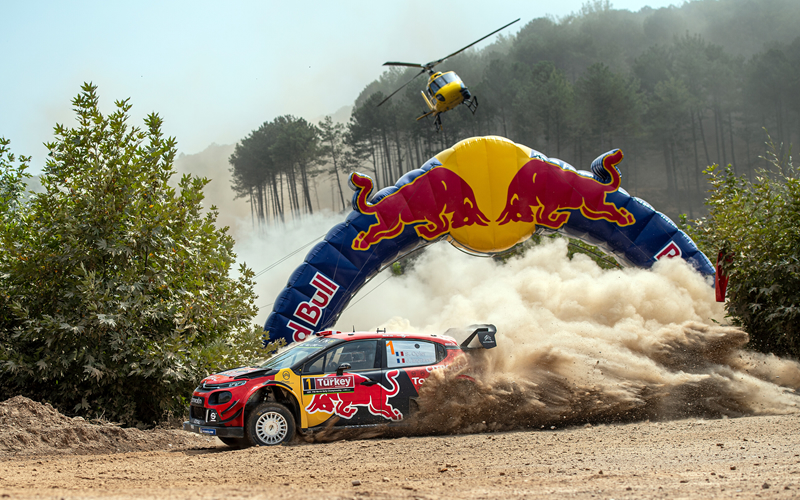 Spurred on by their great opening day, the Citroёn pair of Lappi and Ogier set the day off on the right foot. By gambling on a mixed tyre package, Ogier won the opening 33km test by more than 16 seconds over his team-mate Lappi who still continued to lead the rally.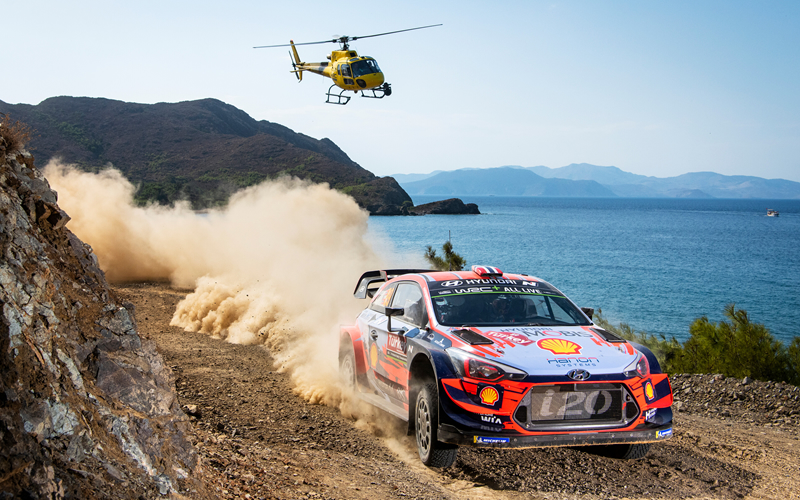 Hyundai's Andreas Mikkelsen made steady progress throughout the morning, with a third fastest time on the SS8 which was followed up with a stage win on SS9. This moved the Norwegian up to third overall just behind the two Citroёn's overtaking M-Sports Teemu Suninen as well. Esapekka Lappi won the final stage of the mornings' loop to head into the mid-day service with a 10 second lead over team-mate Ogier.
Thierry Neuville had a terrible start to the day, caught in the hanging dust he put his i20 off on a very slow section of the stage. Luckily he managed to get back on the stage but he had lost a chunk of time dropping him six positions but that was nothing compared to Championship leader Ott Tanak.
Tanak who had no real chance of fighting in Turkey was about to put an end to any remotely slim chance of scoring a decent haul of points when his Toyota Yaris gave up on the road section on the way to only the second stage of the day.
"Just came here and nothing happens. We cannot fire it up. Something electrical. No indication. Five kilometres ago we stop and start and nothing like this happened. There is no need to control everything now. It is back to the fight now in Wales. Difficult to fight for a championship if we have issues like that."

Ott Tanak
With Tanak now out of the picture, the afternoon would be where Ogier gained the rally lead. He won the first stage of the afternoon but it was on the second run of the Datça stage where Lappi handed over the lead by stalling his C3 on a hairpin.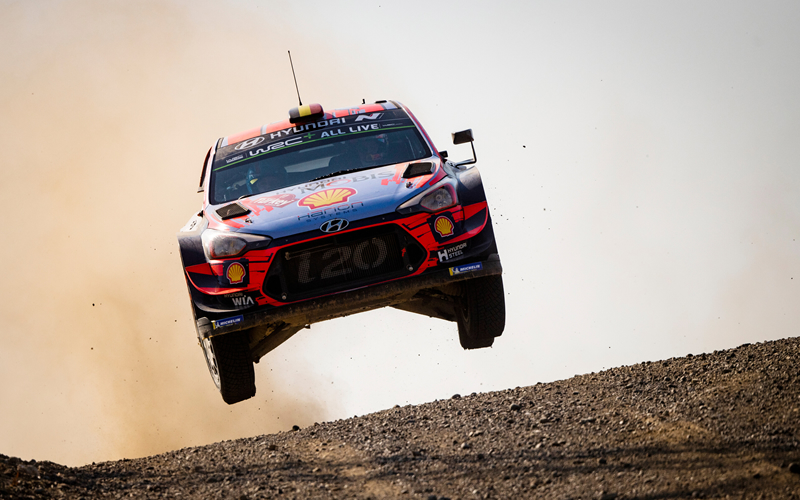 Thierry Neuville won the second running of the Datça stage and then came runner up to Lappi on the final stage of the day; but ultimately his time loss from that small off would leave him almost 5 minutes adrift down in 8th overall.
"We are really disappointed with the day. It could have been easily avoided if we kept the four minutes like yesterday. It is what it is,  we will carry on driving and hopefully take some power stage points then go home with a smile."

Thierry Neuville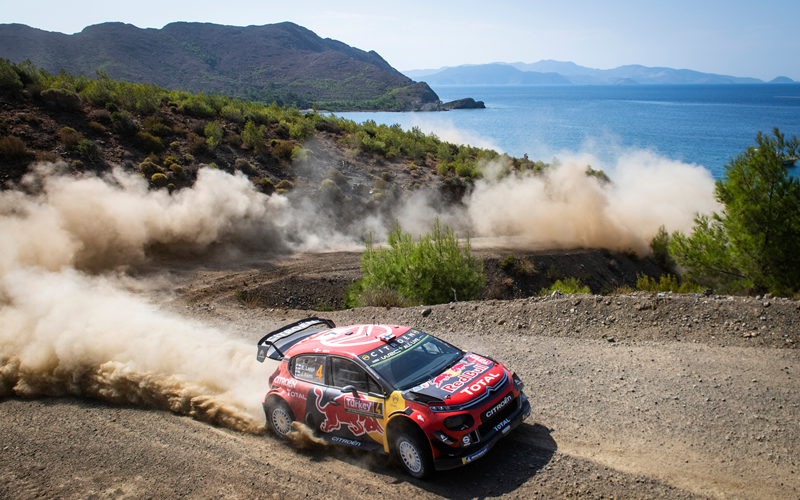 Despite Lappi's small mistake he never gave up pushing his team-mate Ogier, there's no doubt that following this team orders were given so that Ogier would remain in the best possible position for the win heading into the final day. Lappi's final stage win of the day placed him just 0.2 seconds behind rally leader Ogier but he still acknowledged that the points were more important to his team-mate.
"I don't mind that we are not leading – I made a small mistake on the previous stage. Even if we were leading tomorrow, the points are very important for Seb so I will try to back him up. There is one day left so fingers crossed we can make it."

Esapekka Lappi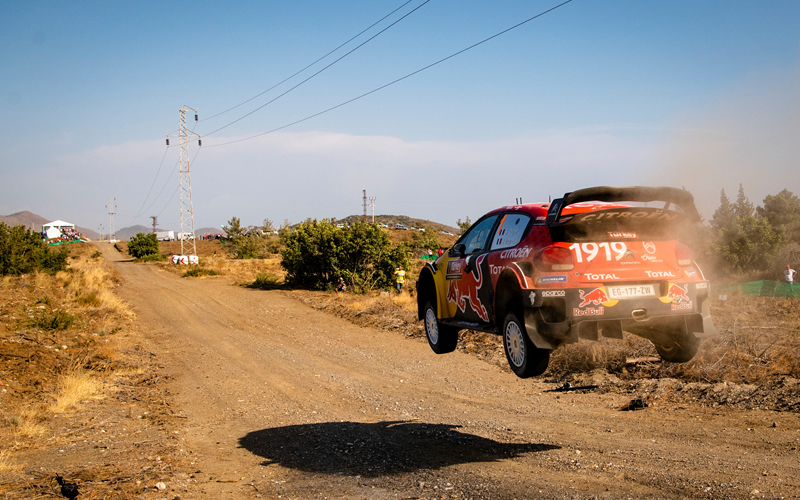 "It's been a very good day. We had no trouble and a good rhythm. It's quite a big difference compared to three weeks ago; we came here with a positive feeling after having a good test and we knew the car would perform well on gravel."

Sèbastian Ogier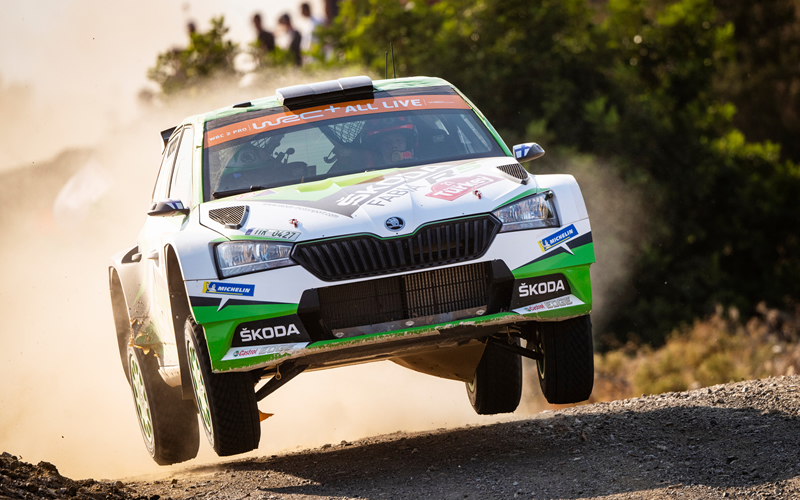 Finland's young gun, Kalle Rovanpera although more than 30 minutes away from the fight following his dismal day one, was still on it and out to prove a point. Winning three out of the 6 stages he showed why he is leading the WRC2Pro Championships.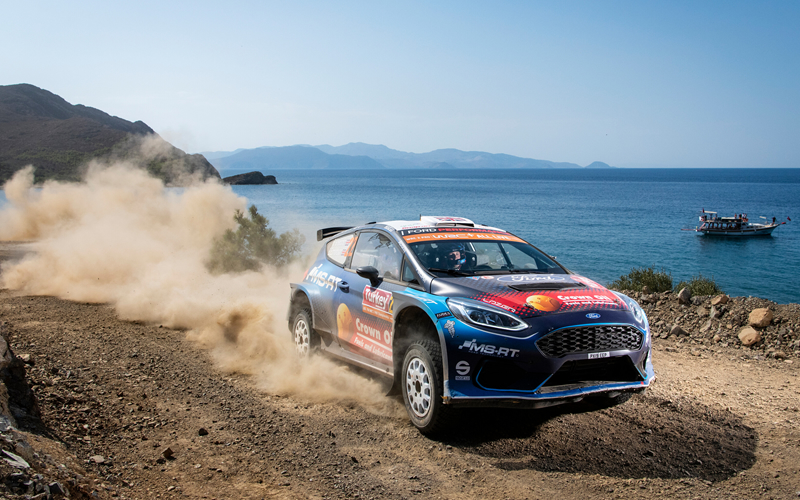 Britain's Gus Greensmith had a great day keeping the pressure on Skoda's Jan Kopecký. The Czech man had to pull over to change a puncture in Stage 11 and this is where Greensmith's hard work finally paid off to take over the WRC2Pro lead.


Just 38km of competitive action spread over four stages remained on the final leg of the event where Ogier would give his title fight a much needed boost.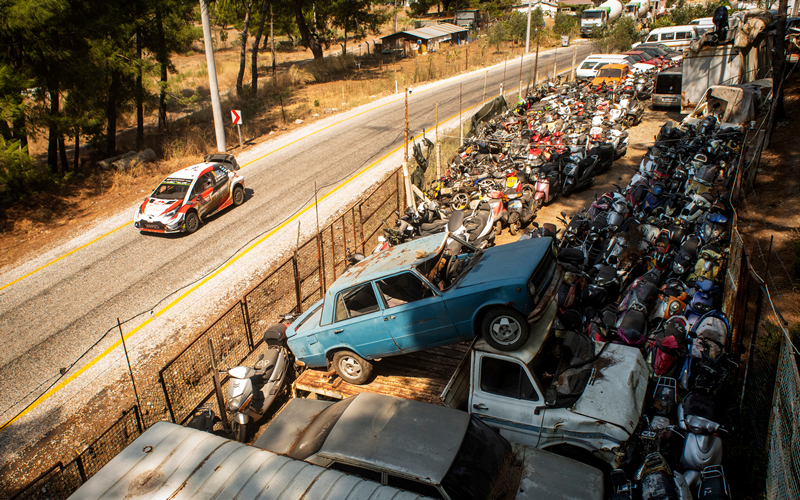 Ott Tanak now with a working ECU (Engine Control Unit) had nothing to lose today; after retiring from the event early on Saturday morning he had no points and no spare tyre for the final day. His Yaris blasted off into the opening stage of the day, the high-speed reconnaissance run of the power stage and won it by 1.5 seconds.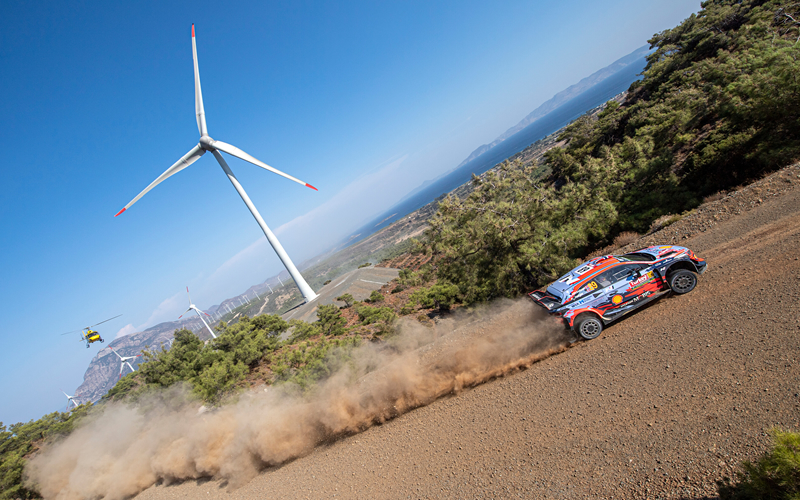 Over the next two stages there was to be no real movement on the leader board, Latvala & Mikkelsen both notched up another stage win each before the crews headed into the final stage of the event, The Power Stage.
All that was left was just a little over 7km on the final stage in Marmaris and Ogier had more than 19 seconds lead over his team-mate and rear gunner, Lappi.
As expected Ott Tanak went all out in his Toyota Yaris in a bid to salvage something from the weekend. He got the better of championship rival, Thierry Neuville by 2.6 seconds to earn himself the top power stage points for the stage win.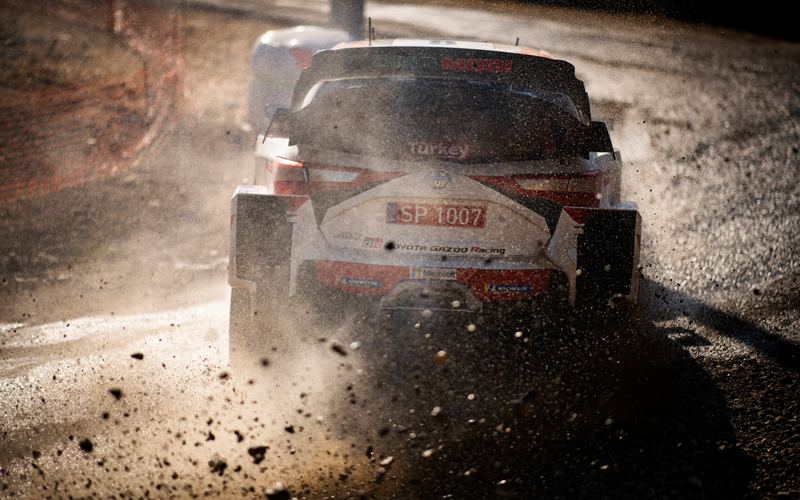 Turkey was always going to be tall order even for a man of such a talent like Tanak, yes he was first on the road which would have been a disadvantage to an extent, but ultimately it was the reliability of his Toyota Yaris which was the overruling factor; something that Ott has been very clear in highlighting to the team if both them and him are to be World Champions this year.
Neuville's championship campaign wasn't bolstered very much in Turkey, his little off on Saturday morning although was a tad unlucky it appears to have prevented him from advancing his bid for the title, only a handful of points earned in Turkey from his second on the power stage and his 8th overall finish swings the balance in Ogier's favour.
Ahead of Neuville was a pair of Toyotas, Meeke in 7th and Latvala in 6th overall, both had their fair share of bad luck, Latvala, on occasion putting in some decent stage times and winning three stages, perhaps deserved a better result, whilst Meeke wins the comedy award for his end of stage interviews.
Into the top 5 was Spaniard Danni Sordo for the Hyundai team, another consistent result in Turkey sees him continue to contribute to the overall goal for the team of winning the manufactures title this year. Just a single stage win on Friday for Sordo meant for a kind of low key rally for him, none the less, the boss would no doubt be pleased with his result.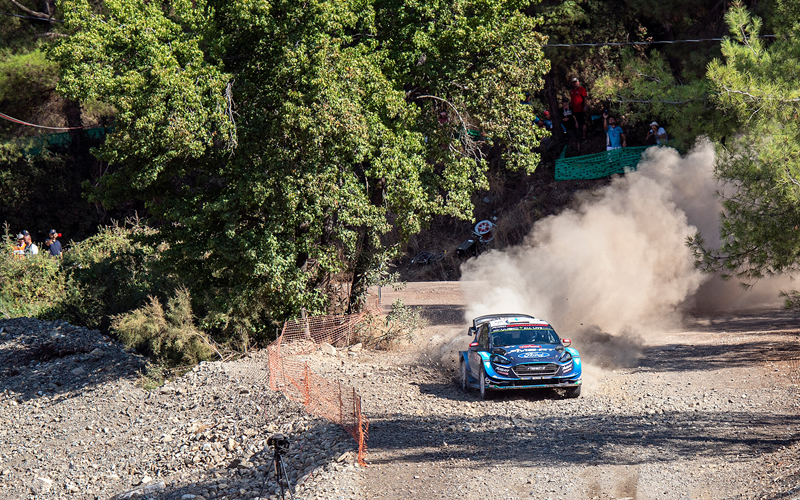 With no Elfyn Evans, Finland's Teemu Suninen would be M-Sports lead driver. Teemu was consistent throughout the entire event and his pace was not far off the top boys. With stage times in and around the quickest 5 across the three days, Turkey would be a decent performance finishing 4th on what is a tough rally for Suninen.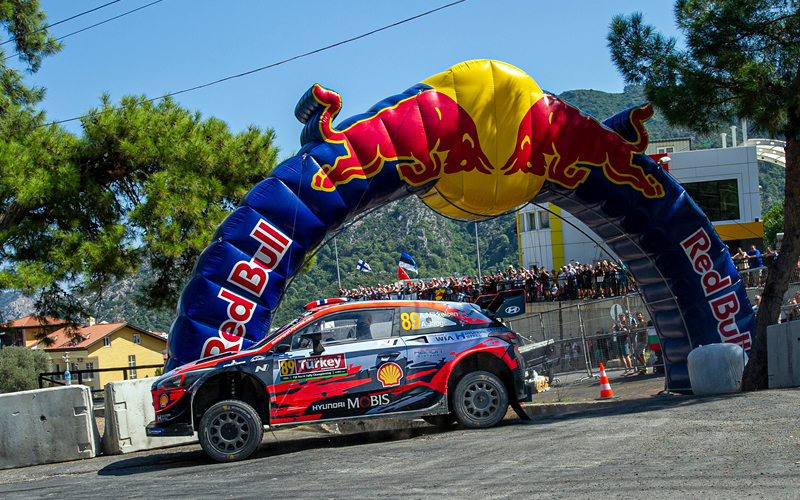 Securing the third spot on the Podium was Andreas Mikkelsen, the top scorer for Hyundai. This strong result is a big positive for Mikkelsen and will no doubt go a long way towards him potentially keeping his seat at the team for next year. Especially as his result in Turkey enables Hyundai to continue to lead the Manufacturer's championship.
"It's been a good rally for us – we tried to stay away from drama and we managed it well. The pace on the first pass of every stage was always good, but we need to look at and improve our pace in the second pass. Overall, very happy with this rally."

Andreas Mikkelsen
Citroёn delivered an amazing 1-2 in Turkey, their first since Argentina in 2015. Esapekka Lappi for once showing his worth by being the perfect number two driver to his team-mate. Turkey could well have been Lappi's best performance this year for Citroёn in my opinion. On a tough rally with little prior experience and knowledge, perhaps put him on more of a level playing field with the rest of the top crews. Lappi led for more than half of the rally and I think that if Ogier wouldn't have been so strong, then he may well have pushed more for the win. Turkey was a measured mature drive for Lappi and a well earned second place will not only boost his confidence but perhaps Citroёn's also, as they appear to have nailed the C3's set up on Gravel, if only they could master it for the Asphalt.

And so reigning Champ Seb Ogier wins Rally Turkey, surprisingly only his third win of the season but more importantly it moved him up to second in the championships over taking Neuville. Ogier is now seventeen points behind Ott Tanak which vastly improves his chances of a perhaps a 7th World Title?
"That was the plan this weekend – it was really needed. When we were here we knew that anything could happen in here as there are some really tricky places. It's good for the team at a tricky time. We need to keep moving, there are still things to improve on but I am really happy to bring them the win this weekend."

Sébastien Ogier
The WRC2Pro battle was eventually won by Britain's Gus Greensmith for M-Sport, but that didn't come without pure drama. On the penultimate stage of the event the young Brit binned it, rolling his Fiesta R5 into a ditch after the flying finish. Determined not to throw away the win, his never give up attitude got his battered Fiesta back out again and continued to drag the car through the final Power Stage to win the rally with nearly half a minutes lead.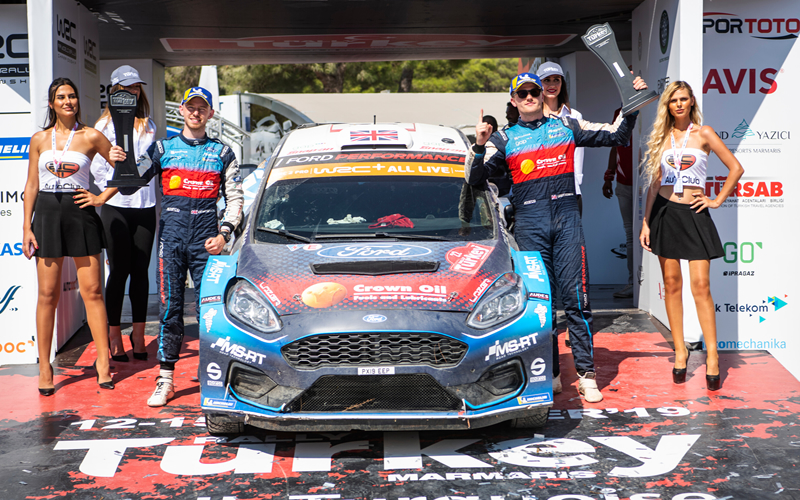 "Why can't I just do it easy for once?! What a morning! It needs to be Gus-strong when I'm driving it!"

Gus Greensmith

The Championship leaves the rough, heat and dusty stages of Turkey behind and heads to the muddy Forest of Wales for Wales Rally GB.
Words By Andy Cook – Xlerate
Photos By Jaanus Ree © Red Bull Content Pool