WRC | RD5 | RALLY ARGENTINA 2019
29/04/2019
Rally Argentina has always been a bit of a lottery when it comes to the weather and its conditions, this year was no different. With 18 challenging stages through some dramatic scenery, the route of some 347km provided conditions which fell somewhere between the Safari Rally of the past and Wales Rally GB.

Heavy rain in the days leading up to the event completely altered the stages between recce and Shakedown on Thursday Morning, where we first got an indication of how this event would pan out.
Toyota's Ott Tanak posted the fasted time just 0.7 sec ahead of Hyundai's Thierry Neuville who led the championship going into this event, he was joined by Tanaks teammate Kris Meeke who posted the exact same time.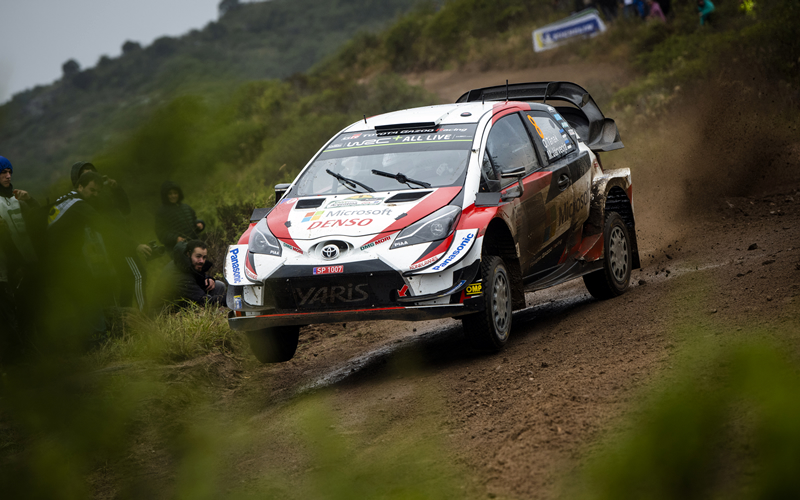 Tanak carried his pace onto the streets of Villa Carlos Paz that evening in front of a die-hard crowd of rally fans on the opening 1.9km rained soaked Street Special Stage. Posting a time which was an astonishing 1.6 seconds quicker than Citroëns Sèbastian Ogier who was out on his 10th Rally Argentina.

Friday morning arrived with a trip down south to tackle the sandy stages amid the Calamuchita Valley and the first real test for the competitors started with the 16km SS2 Las Bajadas – Villa del Dique stage.
Championship leader Neuville was first on the road and he along with the other front runners were expected to get the better conditions. But for some strange reason, it was Kris Meeke who started further down the running order that took the opening stage win of the day, despite saying that at times he "was just a passenger".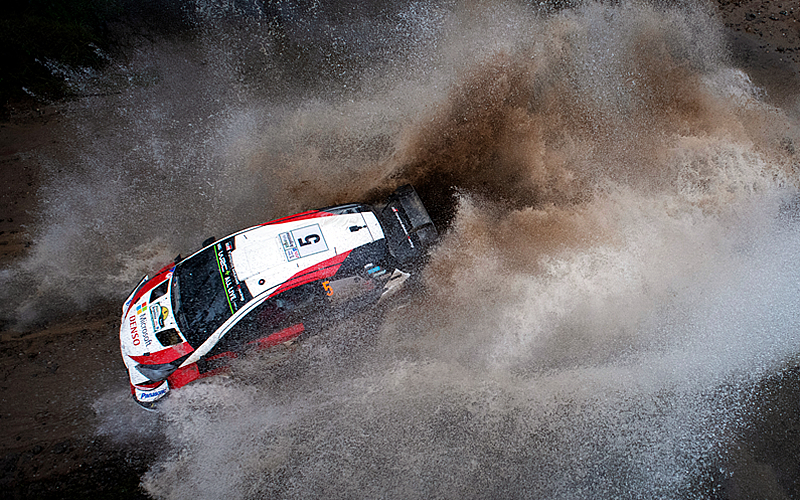 Friday was to be a day of deep water splashes and very muddy conditions, the first casualty of the weather was the cancellation of SS3. In SS4 Santa Rosa – San Agustin Neuville set about mounting his challenge for the lead by beating Meeke by 2.5 seconds here.
The last battle of the morning came on the head to head Fernet Branca super special stage, where two laps of this circuit saw Andreas Mikkelsen take his first stage win of the event, although he stated that he "Didn't know why".He was just 1.8 secs faster than both Neuville and Ogier who posted the exact same times. At the end of the mornings' loops, Meeke was leading Neuville by 5.4 secs with Ogier in third.
In WRC2 it was a Pro battle between the Citroën C3 of Mads Ostberg and the Ford Fiesta of M-Sports Gus Greensmith. Ostberg winning all of the morning stages and building up a lead of more than 20 secs over Greensmith at the end of the morning loop.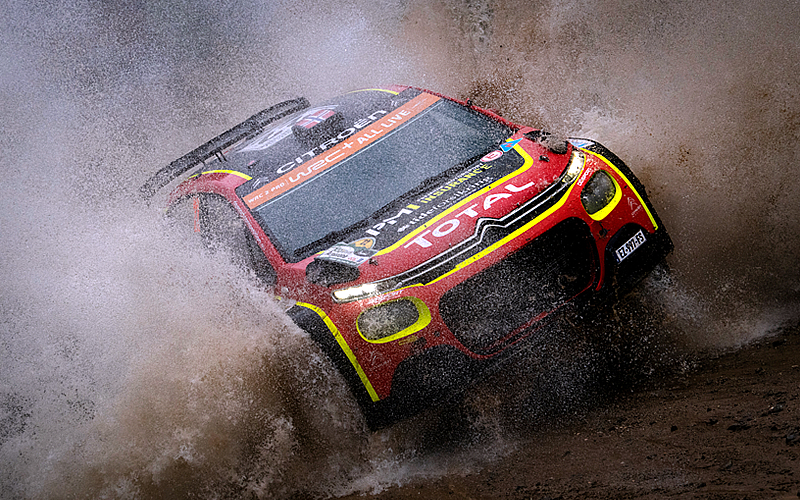 At the midday service, Tanak hinted at having an issue but refused to let on what it was. The majority of the drivers reporting the wet muddy conditions as being tricky, Meeke said that "70% of the stages were ok" but it was "the odd 200-300m of mud which was a foot deep in places" which provided the challenge.

Crews then headed back into the stages for the afternoons' loop where the 30km Amboy – Yacanto stage was back on the menu, the afternoon was to be full of activity.
SS6 Las Bajadas – Villa del Dique now a lot more churned up following the mornings run was starting to cause havoc.
Ogier had a big moment, the deep tram lines in the mud sending his C3 up onto one wheel, so much so that he almost rolled it. Meeke slid wide and slapped a bank and Latvala picked up a puncture a few K's from the end.
Gus Greensmith retired some 10km into the stage with broken suspension thus exiting the WRC2 battle with Ostberg. Tanak took the stage win here, so he clearly must have sorted whatever issue he had in service.
Finally, the crews were able to tackle to the longest stage of the day, SS7 Amboy and although this was only the one run, all the drivers reported mixed results. Meeke even reporting that it was rough "almost like a second pass" while Ogier thought it was "better than expected".
Stage winner Ott Tanak did take on a bit of water through a water splash and was down on power for a short while; but that didn't appear to hold him back, he was 7.8 seconds faster than Neuville and remained the overall leader.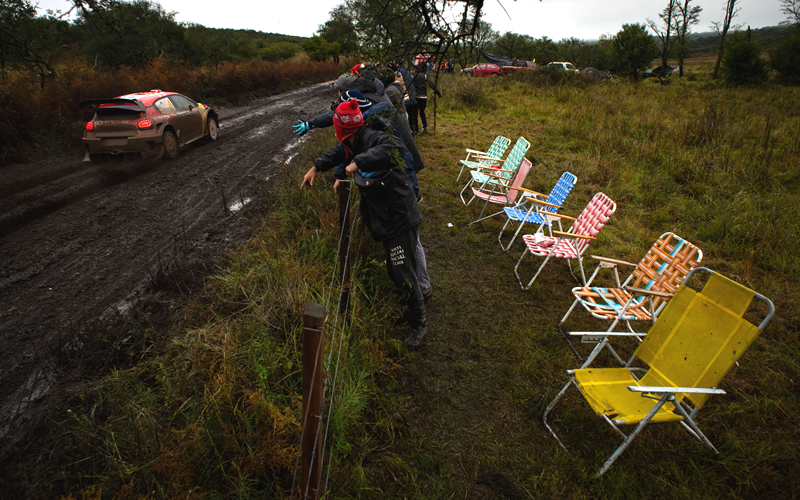 SS8 Santa Rosa – San Agustin proved to be too much for Lappi, an early moment where he went up on two wheels was not enough to calm him down, Lappi then rolled some 15km in.
It was not a great stage for the Toyotas, Tanak lost the lead here due to a broken driveshaft, spinning towards the end; Meeke was missing 3rd gear and Latvala slowed after seeing a red flag that a marshal had taken it upon himself to show at Lappi's off.
Neuville tried to push and was rewarded with the stage win ahead of Ogier and Evans. Tanaks troubles promoted Neuville into the rally lead with a 11.9 second advantage over Ogier heading into the overnight halt.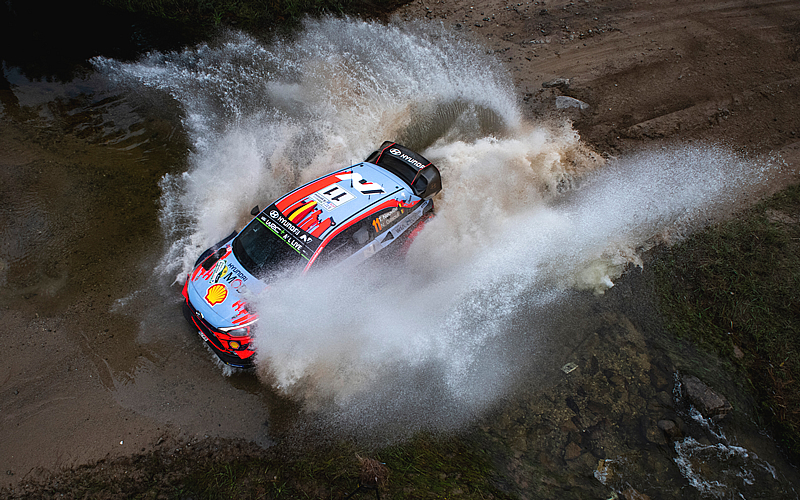 To the North West in the Punilla Valley, Neuville kicked the proceedings off with another stage win on morning opener, SS9 Tanti – Mataderos. Tanak, now sporting a new driveshaft set about his comeback taking the second spot from Ogier.
On the second stage of the morning (Mataderos – Cuchilla Nevada) Evans would hit "the only rock in the village", a huge impact at about 17km into the stage took his Fiesta out of the rally, with no possibility of super rallying the final day.
Despite claiming that he was "not pushing on the limit yet" Tanak would beat Neuville here. Neuville said he was "giving it his best" but thought that these fast and flowing roads were made for the Toyotas, with their power plant and aero package, something that Ogier agreed with as he too said, "it was difficult to match the speed of Tanak".
Tanak followed up this performance with another stage win in SS11 Mataderos – Cuchilla Nevada again beating Neuville, who was going flat out to keep hold of his overall lead.
While Meeke was having to pump his brakes, Ogier would strike bad luck with power steering failure following an altercation with a rock at a gate, which dropped him down to 4th OA. With just the head to head super special at Fernet Branca to go before service, which Andreas Mikkelsen won once again, questions would be raised over the open gate on SS11 and the route that some had taken through it.
For Ogier it was a case of damage limitation fighting to make it to service, dropping some 25 seconds and further positions down to 6th. Mikkelsen would be promoted to third overall after his mornings' efforts.
Back out after service and Ogier was back in business with added power steering this time, looking to recover the lost time from the morning. He opened up the afternoons' loop with his first stage win of the event (SS13 Tanti – Mataderos), which he then promptly followed up with another win in SS14 Mataderos – Cuchilla Nevada.
Neuville still led the event but here we would see Tanak stop in stage running out of electricity handing second place to Mikkelsen, Meeke was now up into third but his Yaris was leaking oil from somewhere.
In the final stage of the day, the importance of Kris Meeke bringing home the team points was evident even more now that Tanak was out of contention. A 4th fastest time in SS15 was enough to secure him the third overall, however, a 10-second penalty was handed to both him and teammate Tanak for taking the incorrect route at a gate on SS11. This penalty handed the third podium spot to Ogier (who had taken the correct route) ahead of the final day.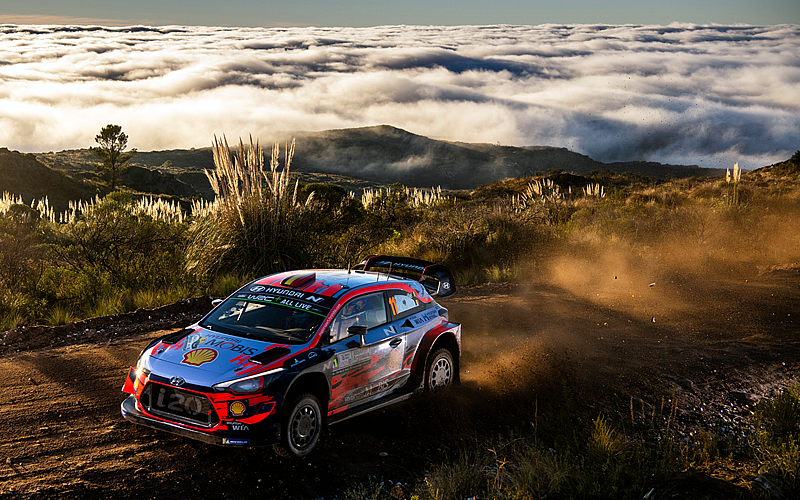 Hyundai took a one-two stage win, with Mikkelsen taking the final win of the day ahead of teammate Neuville.
Despite also getting a penalty for SS11, Mads Ostberg who was now up to 8th overall continued to dominate the now thin WRC2 class ahead of M-Sports Gus Greensmith, who was super rallying following his retirement on Friday.

Some 70,000 rally fans flocked to the El Condor stage in the rocky and rugged Traslasierra mountains for the opening stage of the final day of the rally.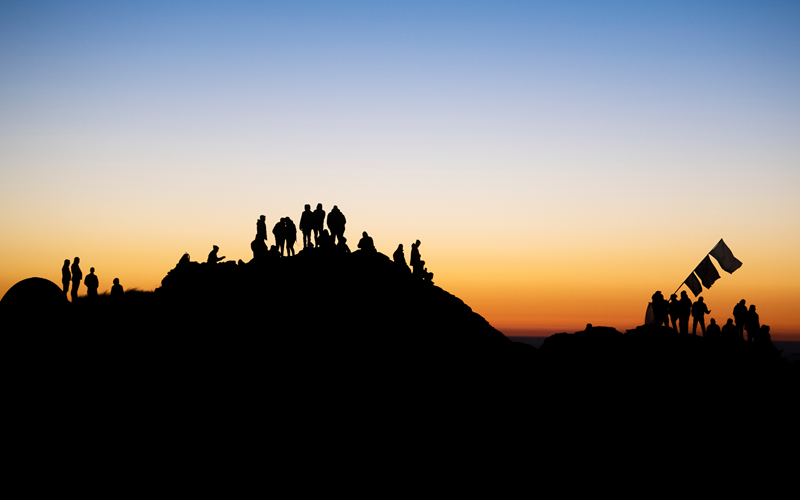 Kris Meeke was "On a Mission" to get back the third spot from Ogier and by taking the stage win, he was setting himself up to do just that.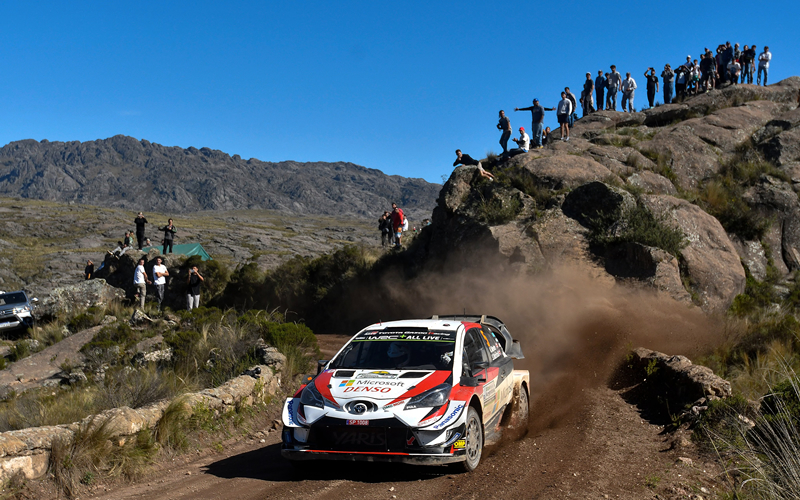 Mikkelsen came in second fastest ahead of Ogier to extend his overall lead over the Frenchman but Ogier reported that he struggled with the car experiencing "little grip".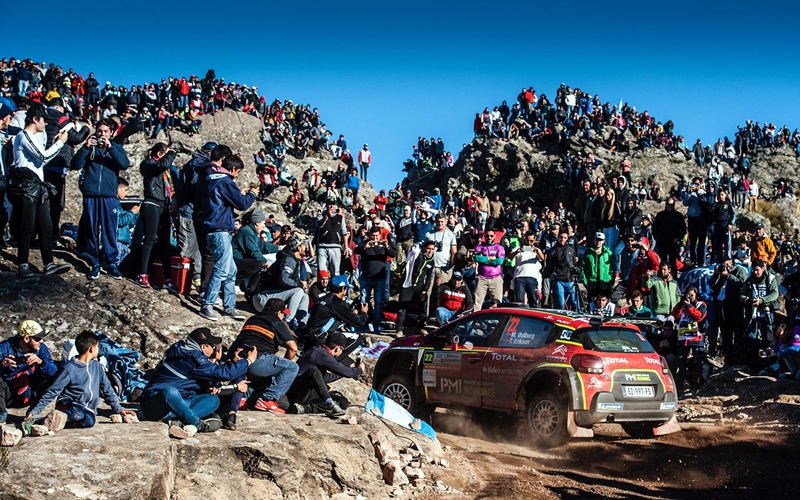 WRC2 Pro leader Mads Ostberg was again reporting that he had intercom issues on the first stage of the day, but that didn't matter because he cruised through the final two stages to take a strong WRC2 Pro Victory.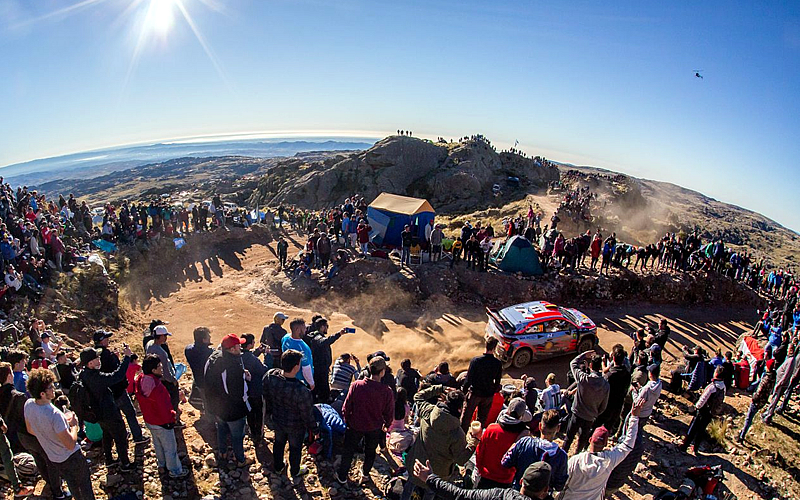 On the penultimate stage, SS17 Mina Clavero, Meeke had trouble with his steering but still managed to beat Ogier to regain the third spot. Neuville took the stage win ahead of Jarri-Matti Latvala who "Gave it everything" to steal 5th place overall from Dani Sordo.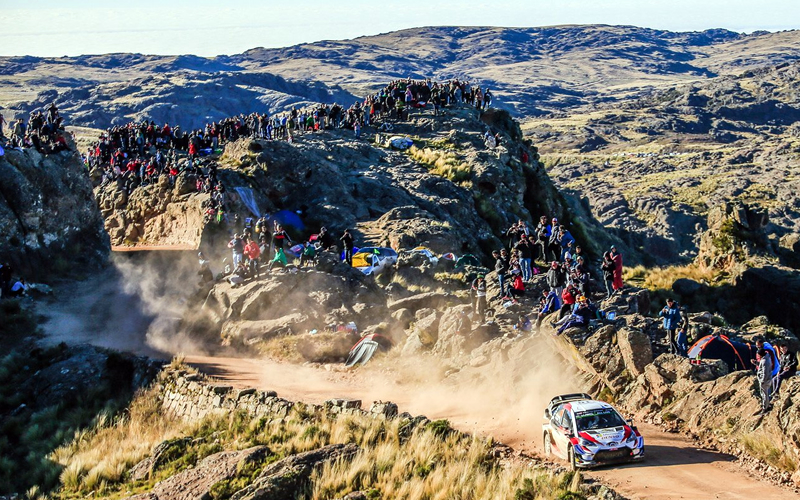 And so the stage was set, the crowds had swollen for the final Power Stage showdown. Toyotas Ott Tanak ended a disappointing rally with a lonely bonus point after getting the 5th fastest power stage time. Tanak said it was "a tricky day running first on the road" and that he had "no chance to fight back".
Spaniard Dani Sordo, although pleased for the team's result was disappointed with his 6th place finish. His 4th fastest power stage time did, however, earn him two bonus points.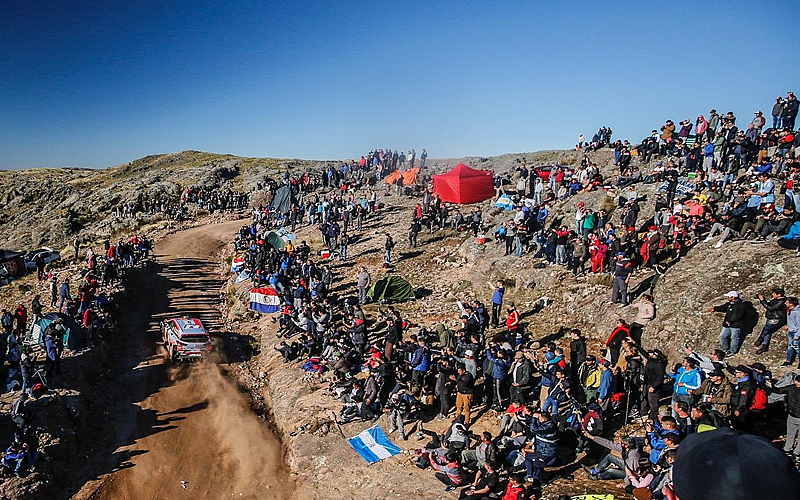 Latvala set the benchmark time which secured him 5th place overall and he was looking good to take the power stage win until Ogier nipped it by just 0.1 seconds that is.
Ogier did everything he could to match the speed of Meeke and certainly appeared to have accepted his 4th place finish overall. However, as Meeke progressed through the stage his times were not there. Would he pull it back in the last split as both Latvala and Ogier did?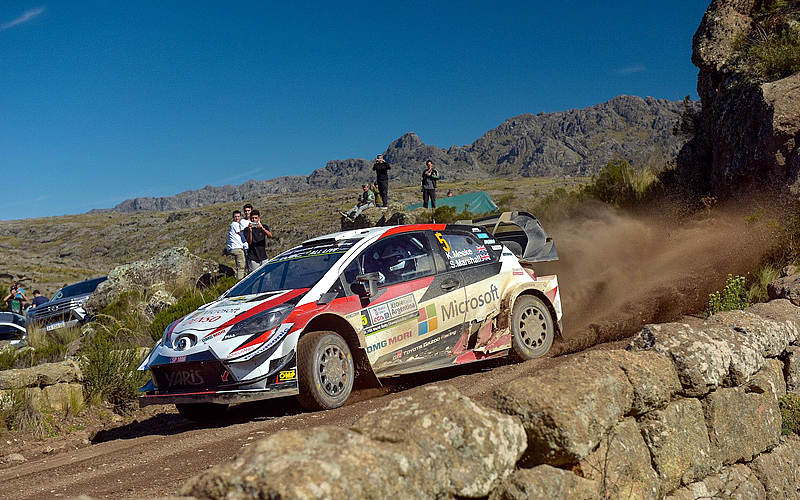 Unfortunately not for him, on arrival at the stop line we learned of a puncture to his front left wheel. A relieved Ogier was gifted the final podium spot and had won the Power Stage thus receiving a further 5 bonus points to aid him in the title fight.
Andreas Mikkelsen brought his i20 home in second for his first podium since Rally Sweden last year.
"It was a tough rally and to finally get a good result, 2nd feels like a win".
This fantastic result is an improvement on his 4th place here last year, maybe next year he could win it?

Thierry Neuville eased it home to take his second victory in a row by a margin of 48.4 seconds, sighting "a big effort from the team" in a "great car". Team boss Adamo said that they "had done an amazing race" and that his people had pushed so hard.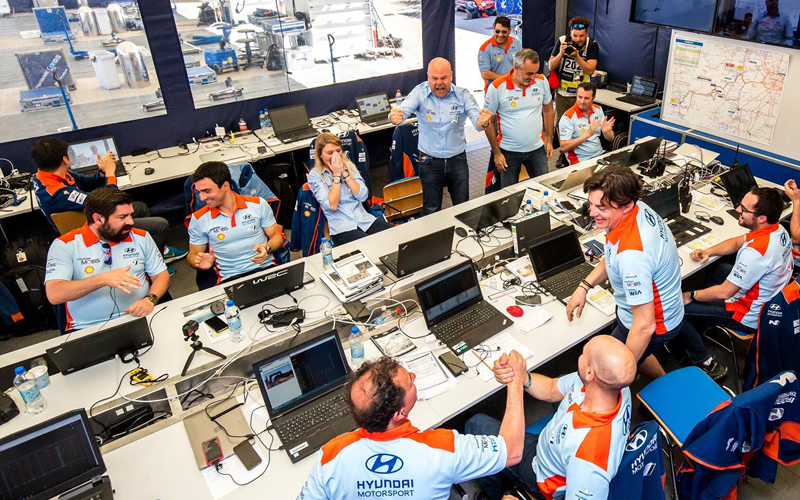 Thierry Neuville extends his lead at the top of the drivers' standings while Citroëns Sèbastian Ogier takes second away from Ott Tanak. Hyundai Shell Mobis WRT also extend their lead in the manufactures standings by some 37 points over Toyota Gazzo Racing WRT, while Citroën Total WRT lie in third ahead of last place M-Sport Ford WRT.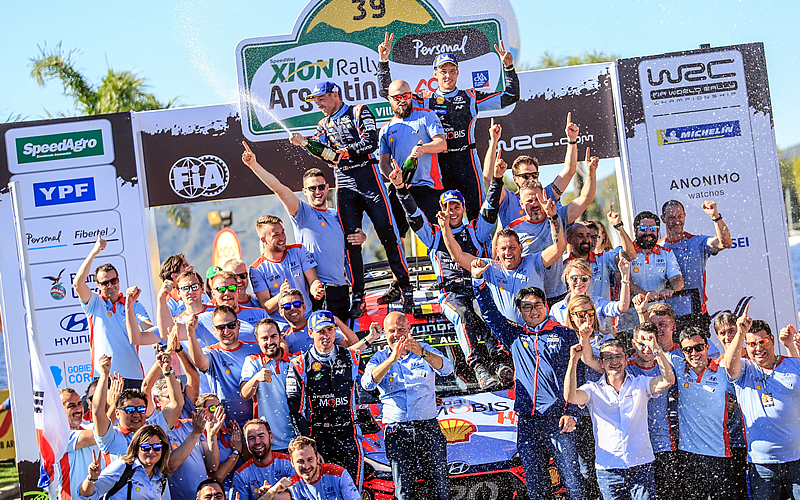 In just two weeks time the WRC arrives in neighbouring Chile for its first-ever WRC round here, offering up a fresh new gravel challenge, this event will be a total unknown for all.
Words By Andy Cook – Xlerate – Copyright © 2019