BTCC | 2021 SEASON PREVIEW
02/05/2021
There is a new season to look forward to and plenty of changes with a few departures, some old faces re-joining and new deals, drivers and cars to look forward to and hopefully spectators too.
One of the biggest departures from the series sees Matt Neal leaving the BTCC after making his debut in 1991, along with his teammate from last season Dan Cammish who makes a return to the Porsche Carrera Cup.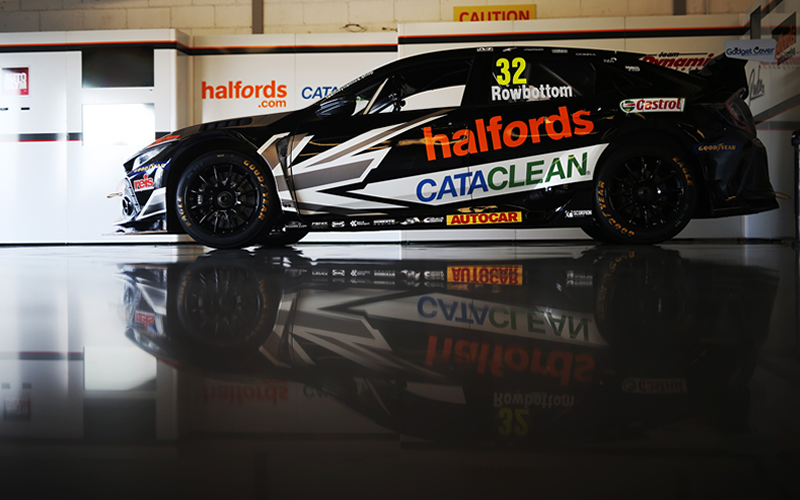 Photo: Team Dynamics MotorSport
The first replacement (at Team Dynamics) is a former 3-time champion, Gordon Shedden. After a stint in the WTCR (World Touring Car Cup), he is likely to be once again pushing for honours despite a 3-year absence from the series. He will be joined by Daniel Rowbottom who ran in the Cicely Mercedes in 2019.
"Of course I'm sad I won't be going in to battle myself this year but I'm still super proud to be a part of it (Team Dynamics) along with our amazing partners. I'll still be fighting for these two (Daniel Rowbottom & Gordon Sheddon) behind the scenes."

Matt Neal – Team Dynamics
The Cicely Motorsport team have not only had a slight driver change but have also retired the Mercedes C class they have been running for a number of years, replacing it with the BMW 3 series. Tom Chilton leaves BTC racing to join Adam Morgan to complete their line-up. Replacing Chilton at BTC Racing is Jade Edwards, after a number of years on the support package and three appearances as a guest driver with Power Maxed Racing last season, Jade will join the grid for a full campaign in 2021.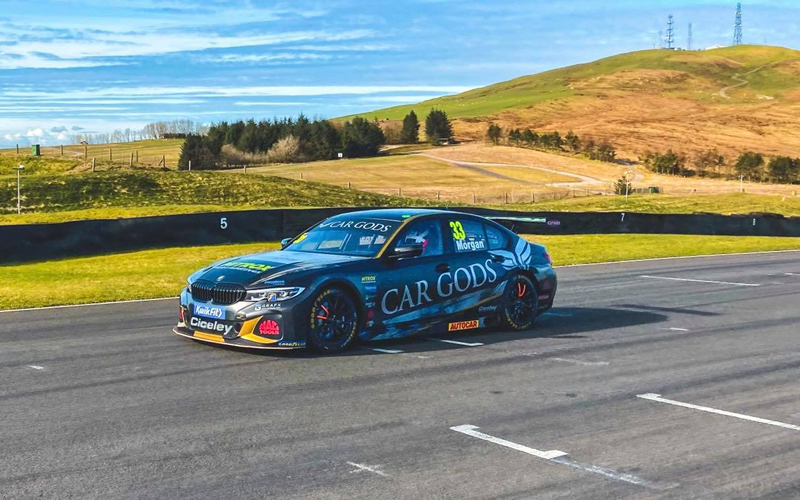 Photo: Cicely Motorsport
"This has got to be our biggest year to date, new title sponsorship, new cars, two top drivers together with our existing concrete, engineers team members and values puts us in the best possible position to do really well in the 2021 British Touring Car Championship and beyond, and gives us great confidence moving toward another new era within the BTCC 'Hybrid' for 2022″

Norman Burgess – Commercial Director Ciceley Motorsport
Another surprise was seeing Tom Ingram leave the Speedworks team (Now Toyota Gazoo Racing) after 7 years and moving to the EXCELR8 Trade Price Cars in the Hyundai i30. As well as Chris Smiley returning, they are also joined by Jack Butel who had a season in the Cicely Mercedes in 2020. To complete their line up former British GT3 and GT4 champion Rick Parfitt Jr. joins the 4-car outfit.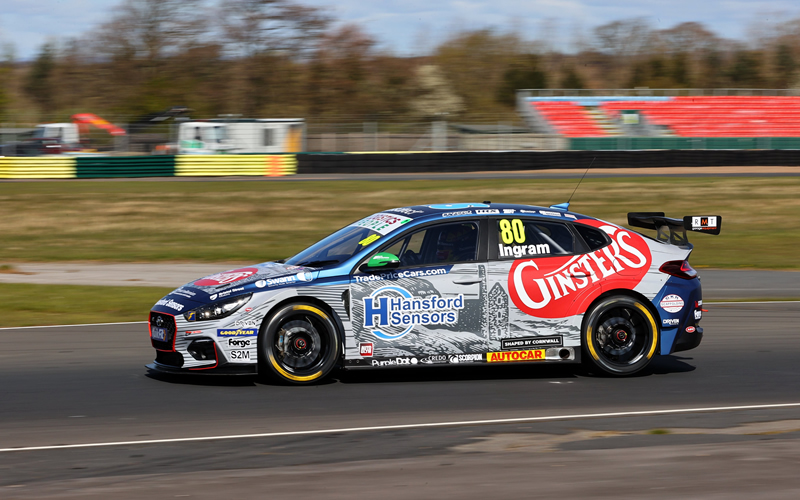 Photo: BTCC.net
"The cars taking a massive step forward from where we were with it last year", "We want to win and get places on the podiums, we've won races before and we just need to take the next step now" "It's going to be an exciting season."

Chris Smiley – EXCELR8 Trade Price Cars
Replacing Ingram in the Speedworks team is Rory Butcher, who leaves Motorbase. He will be joined by Sam Smelt who was last in the series in 2018 in the AmD Tuning Audi. In the BTCC roundabout, Sam Osborne leaves the EXCELER8 team and joins Motorbase, with Ollie Jackson leaving the Kent-based outfit and joining Jake Hill in the MB Motorsport team who switch from the Honda Civic to the Focus St for 2021.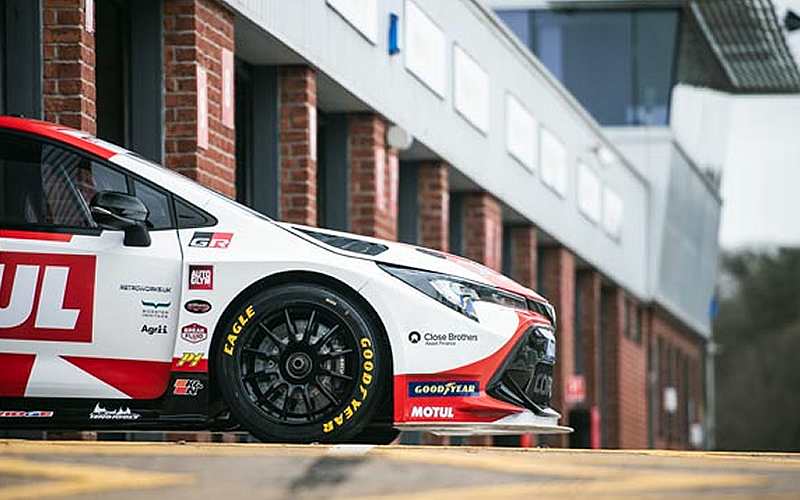 Photo: Speedworks
"I'm excited to be part of a new team, its a new challenge, I think this could be the strongest field of cars and drivers in the time that I have driven."

Rory Butcher – Speedworks / Toyora Gazoo Racing UK
A few former entrants make a return to the BTCC again this year. After taking an enforced season off due to the financial constraints of the pandemic, Jason Plato returns to the Power Maxed Racing team along with former BTCC driver Dan Lloyd. This team could be a surprise package this season, the Astra's were developing well in 2019, and Dan Lloyd should help aid this progression after gaining experience in various TCR series, including winning the inaugural TCR UK series in 2018.
Photo: Power Maxed Racing
"The Astra is working well. I'm still a bit rusty but excited about the season" "I can't wait to get going"

Jason Plato – Power Maxed Racing
Another returning driver is Aaron Taylor-Smith who joins Team Hard, alongside Glynn Geddie who made six appearances last season. The 4-car outfit is completed by the returning Jack Goff and Nic Hamilton. The familiar Team Hard Volkswagen CC's have been retired with a new fleet of Seat Cupra's adding a new marque to the grid.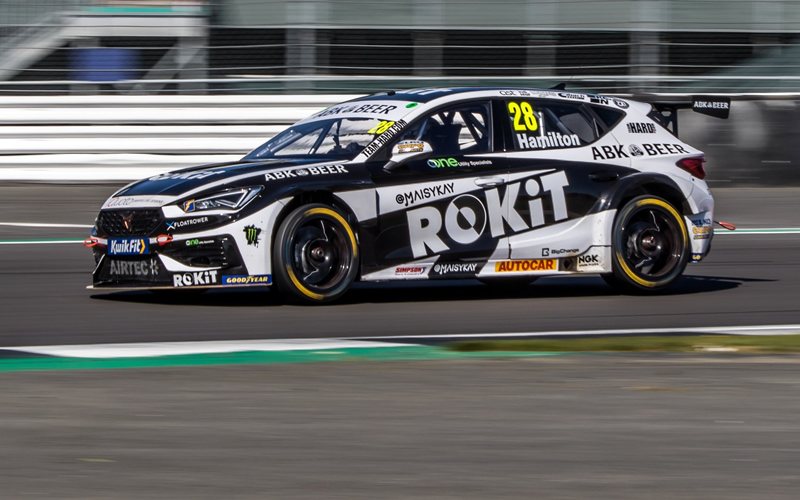 Photo: TeamHard
"Pre-season testing up to this point has been strong and I feel comfortable in the car already. Like any new project, there has been a lot to learn but the fact we have four cars driven by four very capable drivers has helped accelerate development"

Jack Goff – Team Hard
As well as changes to their car and driver line up, they have also teamed up with 2020 Drivers Championship winners Laser Tools Motorsport. Although they will continue to run as separate outfits, they will pool their resources and information to help better develop the cars. 2020 Champion Ash Sutton returns alongside Aiden Moffat in the Laser Tools Racing run Infiniti Q50.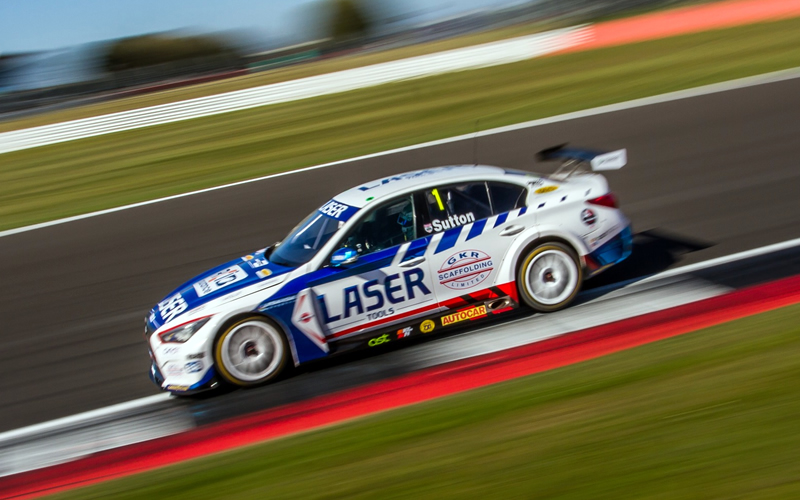 Photo: TeamHard
"Ash and Aiden are a formidable pairing and so to be able to keep these guys together is vital to the commercial side of the operation and following the successes of 2020, it is a very solid platform on which to build on." "Both these guys are amazing young talents and a big part of the future of the BTCC. So to have them working with us is a very proud moment for us."

Tony Gilham – Team Hard Team Owner
Team WSR are likely to compete at the front again, retaining Colin Turkington and Tom Oliphant, and joining them from Team Parker Racing will be Stephen Jelley.
Photo: WSR / Jakob Ebrey
"It's been an intensive winter for WSR and Team BMW, but despite the 2020 season concluding a month later than we're used to, we've still been able to work through a comprehensive development programme for the BMW 330i M Sport." "We began our 2021 test programme at Silverstone in March and were pleased to see that most of the upgrades we've added to the car have had the desired effect."

Dick Bennetts – WSR Team Principal
Despite a few changes already, the calendar should run as follows:
08/09 May – Thruxton
12/13 June – Snetterton
26/27 June – Brands Hatch Indy
31/01 July/Aug – Oulton Park
14/15 August – Knockhill
28/29 August – Thruxton
18/19 Sept – Croft
25/26 Sept – Silverstone National
09/10 Oct – Donington Park
23/24 Oct – Brands Hatch GP
Words By: Kevin Henderson | Feature Photo: BTCC.net