CWR | WHEELER BRINGS HOME THIRD IN CLASS
13/04/2019
Off
By
Andy C
Chris Wheeler & Shaun Layland have brought home a fantastic result on the Get It Sideways Stages. The Chris Wheeler Rallying team have used this event as a further test for their Citroen DS3 R3T in order to prepare for next month's Manx National Rally on the Isle of Man. 
The Get It Sideways Stages is a fifty mile stage rally held near Cirencester. Ten stages would be in store for the crews, meaning it would be a long day ahead.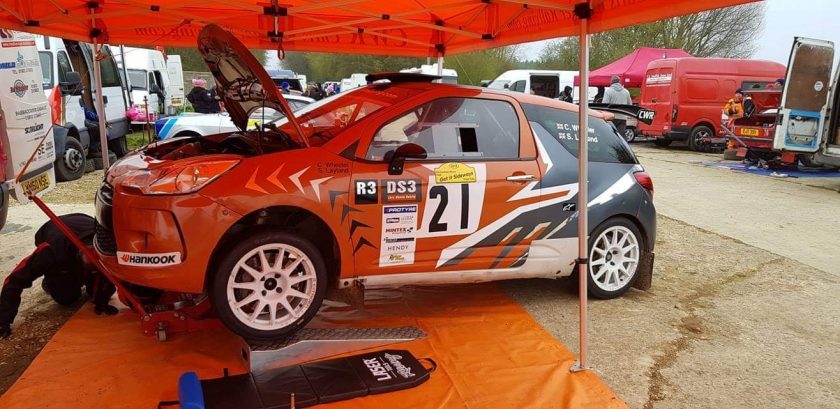 The opening loop of stages were very tricky with the stages being full of mud on the corners and grip levels being very low.
Chris & Shaun had a spin on the very first chicane on stage one going backwards into a hay bale, lucky enough no damage was caused and the crew hand-braked the car back around to continue on their way.
Throughout the morning Chris picked up the pace and quickly started to move up the leader board.
At the lunch time break the CWR team held thirteenth overall. Chris reported that the morning's stages were tricky and he was hoping the afternoon's stages would improve so that they could push on and get inside the top ten results.
The afternoon's stages had a lot more grip, the stage times had improved yet again; Chris & Shaun climbed inside the top 10 and was giving it there all on the last two stages. 
All went well and the team had put in a huge effort which paid off, seventh overall and third in class would be the final outcome. This is an outstanding result for the team and now testing is complete. 

Next stop on the calendar is the Manx National on the 10/11 May