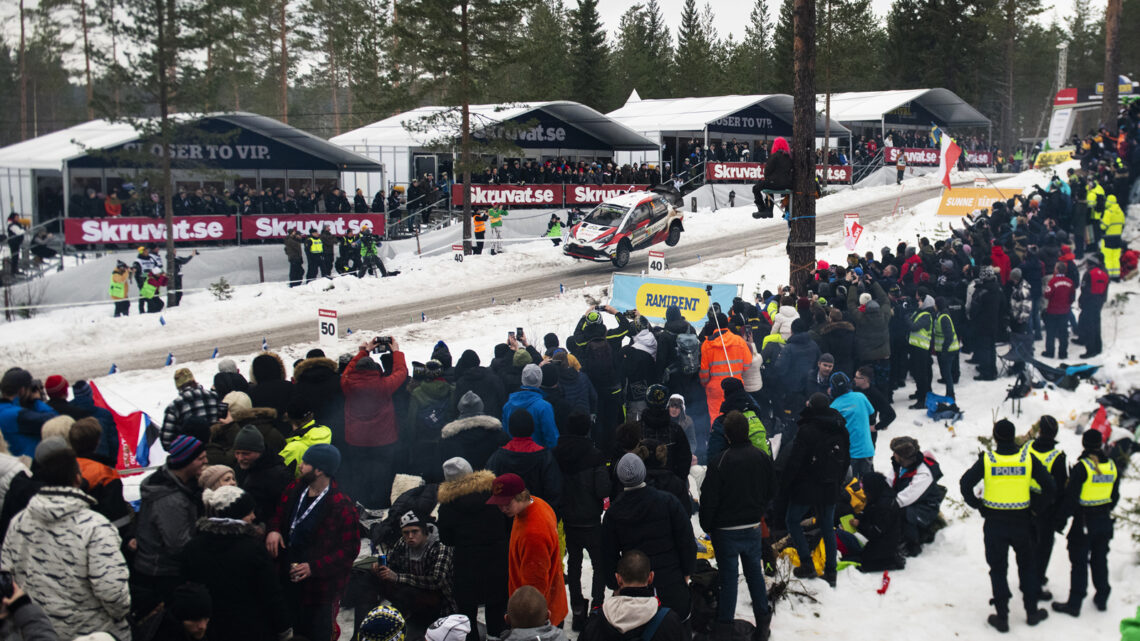 WRC | RALLYE SWEDENS FUTURE INTO 2022 UNCERTAIN
09/01/2021
Following on from a trepid rally in 2020 where Rallye Sweden only just ran by the skin of its teeth due to the lack of Snow, Ice and Wintery conditions; it was then hit again for 2021 by the global pandemic of COVID forcing its cancellation.
But now local Swedish news SVT are reporting the future of the event and its return to the FIA World Rally Championship in 2022 is also a concern for the Swedes.
The Swedish Association for Motorsport (SBF – Swedish Automobile Sports Federation) owns a 50/50 split of Rallye Sweden in shared ownership with Uvåns Näringslivscenter AB.
Näringslivscenter AB in an independent Värmland company which on behalf of Hagfors, acts as a key player in the regions development activities and raising its profile.
It is thought that the SBF are reluctant to invest any further funding in the rally; which we find frankly an outrage and strange considering that the Swedes are so passionate about rallying and their inclusion in the FIA World Rally Championship is their biggest global motorsport event.
If the SBF do not change their current view and invest in Rallye Sweden's future and its return to the WRC in 2022, the event is likely to go bankrupt and with it, their contract for hosting the WRC in 2022 would become a non-starter.
Maybe the situation for Sweden's Governing body is of a similar nature to the UK? Where Motorsport UK is not itself in a position to fund the running of a WRC event without the support of regional Governments of which they were unable to secure this year?
The good news we understand is that Uvån is reportedly open to the idea and ready to buy-out the SBF and become the sole owner of Rallye Sweden should it be an acceptable deal on the table.
"We have presented it to the Motorsport Association but have not yet received an answer"
says Lars Sätterberg, CEO of Uvån business Centre when talking to SVT.
According to Lars there is a regulation in the shareholder's agreement which prevents the SBF from allowing the Company and Event from filing for Bankruptcy. If the Swedes cannot broker any such deal and Rallye Sweden falls by the wayside much like Rally GB is increasing looking like, I've no doubt the FIA and WRC promoter Red Bull will be able to secure its replacement such as the Arctic Lapland Rally.
Photo: Red Bull Content Pool