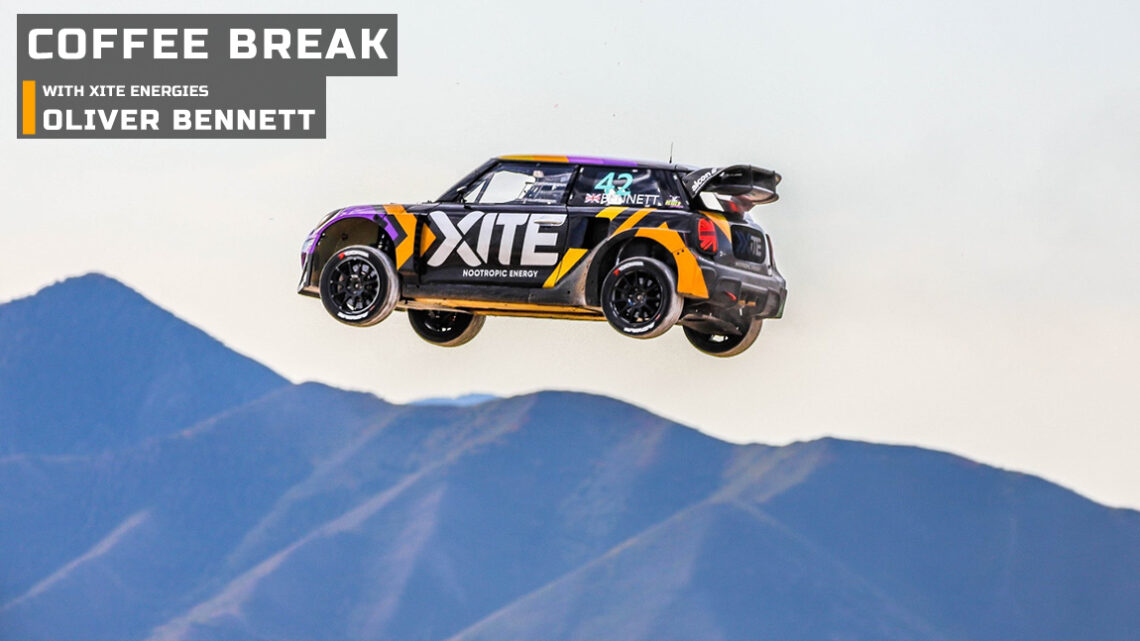 COFFEE BREAK | WITH OLIVER BENNETT
03/04/2022
Oliver Bennett: The Bristolian racing for change in star-studded Extreme E championship
Ahead of the inaugural Extreme E season, Formula One legends Lewis Hamilton and Jenson Button both grabbed headlines as they entered their own teams into the series.
However, they were not the only British drivers to sign up to the series, as Bristol-born Oliver Bennett got XITE Energy Racing – sponsored by the energy drink company he co-founded – involved in the first-ever electric SUV off-road racing championship.
"Extreme E was this beacon of hope"
"It was the start of the pandemic, a lot of the other race series had stopped," Bennett explains. "Extreme E was this beacon of hope for drivers and foray into a new electric motorsport, which is getting more apparent that it will become the future of motorsport."
Bennett himself is not short on pedigree. After injury curtailed his promising motocross career, he moved from bikes to cars, and into rallycross.
Bennett's previous teammate, Christine Giampaoli-Zonca joined Veloce Racing, so Swedish rallycross star Klara Andersson joined XITE in her place. However, Andersson tested positive for COVID-19 ahead of the first event of season two in Saudi Arabia, so Bennett was joined by Extreme E's championship reserve driver, Tamara Molinaro.
The opening event of 2022 was a huge positive for Bennett and his team. Passage to the semi-finals after a strong showing in qualifying eventuated in XITE finishing sixth overall.
"We had a really good event in Saudi, the first event of Extreme E this year. We made a few changes to the team, and we had a better car setup this time around. These cars a quite tricky to drive, particularly in the terrain we're in."
"Tamara was really good, really professional, and understood my feedback on the car and we would agree on the set up quite easily. I think we were able to make some really good developments on the car and we saw that in the performance."
A battle with nine-time World Rally Championship Champion Sebastien Loeb in that semi-final ended with Bennett picking up a penalty after knocking over a track marker. However, the duel did win him and his team serious plaudits, not least from Loeb himself.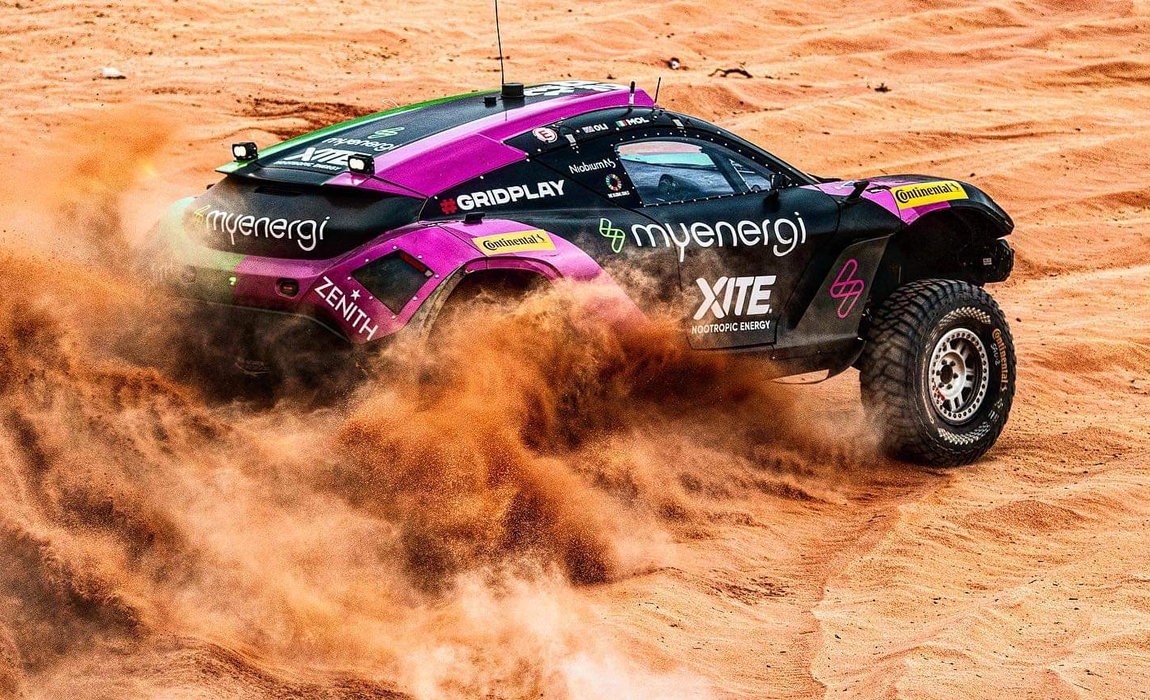 "I think that's probably why I hit that flag in the end. He left a bit of room on the inside; he probably drew me into that as I have nowhere near that amount of experience. I thought I'd go for that inside line, took a bit too much speed into there and hit that flag."
"I had a great race with him, and he came up to me after that race and admitted he really enjoyed it as well. I actually had a lot of people coming up to me after that race saying how well the team had done in that event, so it was a good start to the season."
"We all push each other as much as we can"
"It's been amazing for me. Learning from rallycross to now taking my own step and to be able to meet all these people, these big names, it's even better. They're really great guys to work with and we all race fair, but we all push each other as much as we can, and it's been good fun."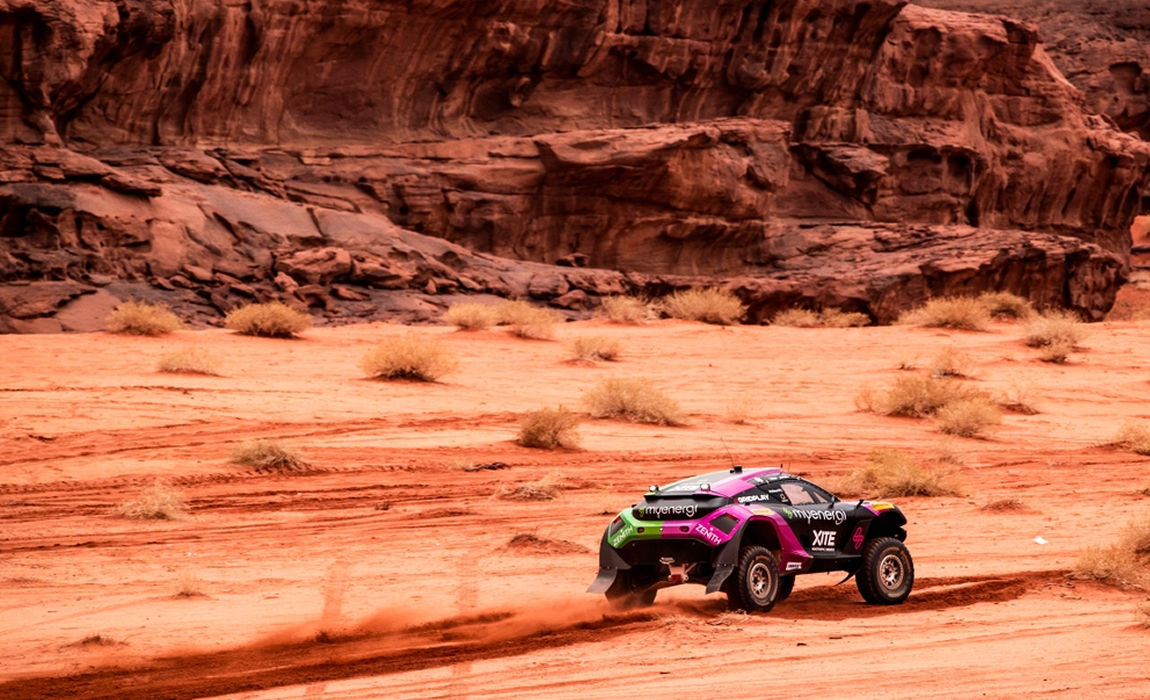 ---
"RALLYCROSS ON STEROIDS"
Bennett's embracing of the future continues both through Extreme E and at home, as he recently added an electric-powered Porsche Taycan to his garage. He'll also compete in Nitro Rallycross, an American rallycross series that he describes as "rallycross on steroids" that will feature electric cars from 2022.
"We've got these crazy big jumps"
"We've got these crazy big jumps, we've got some of the world's most famous motorsport athletes, not in terms of winning championships like Loeb but you have the likes of Travis Pastrana and Ken Block. It's been amazing, it's a really cool series and it's going electric as well so it's something I want to continue doing and be a part of next year when they expand to more events and more territories.
"I think that will be a more permanent transition for me both racing and on the road. Having seen oil and petrol prices in the last few weeks, I think we're going to be accelerated towards this position where the world is forced into using electric cars."
"I'm excited to be at the forefront of that and it's good for me as a driver to be at the start of that. As a team at XITE Energy we'll be in a good position to compete globally in this new era."
"More power and torque"
So, which does Bennett prefer to drive, electric or internal combustion vehicles?
"Electric vehicles are definitely faster, there's more power and torque. But easier? It's hard to say. Easier in the sense that you've got less to do in that you're not changing gears, you haven't got a clutch, so there's less physical demand in driving the car. However, you don't get the same senses as you would usually, you don't get the same sense for grip or for the engine."
The life of a racing driver and energy drink company director is busy, but Bennett has his eyes on more opportunities to compete in more desert racing in the future.
"For me Saudi last year and this year were my favourite events, mainly because the sand isn't like any opportunity you get in any other event. The car seems to react quite well to the sand because it softens the suspension a bit and you can carry more of the momentum in the car."
"I raced buggies in Dubai and really enjoyed it. The Can-Ams are amazing bits of kit because you can drive them for not too much money so they're great for seat time. I'm spending a lot more time in the States with Nitro and there's more events out there like the Baja, which is great fun, so I think I would be tempted to do more in a Can-Am type of vehicle."
---
Words By Cameron Wyper | Photos: XITE Energy / Oliver Bennett