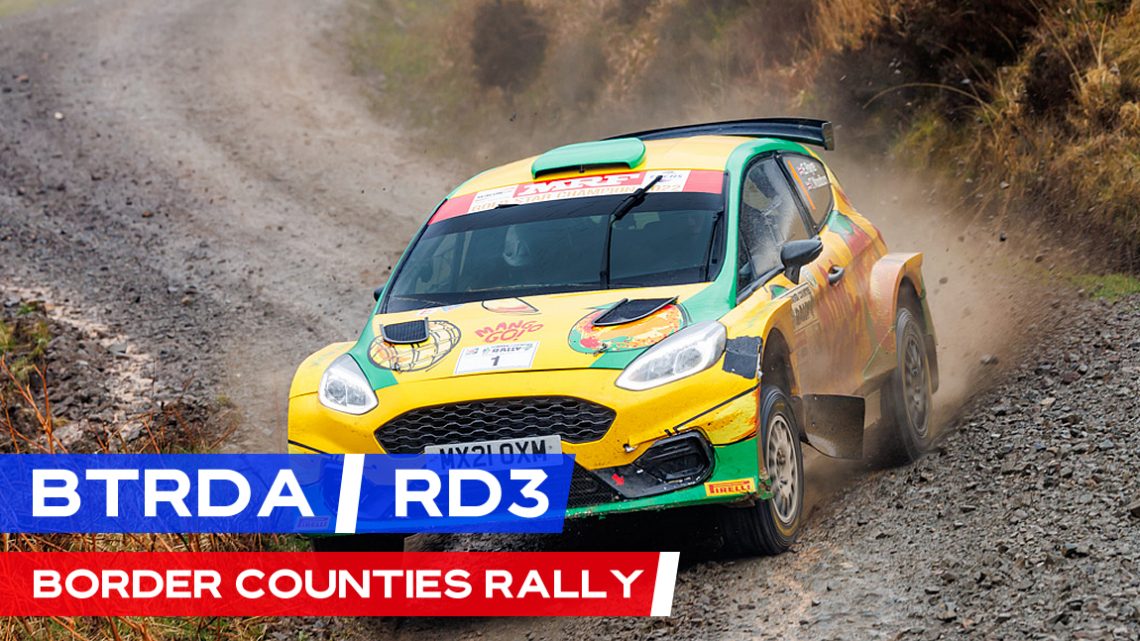 BTRDA / RD3 / BORDER COUNTIES RALLY 2023
22/05/2023
The MRF Tyres BTRDA Rally Series headed to Scotland on the weekend of May 6th for the Border Counties Rally, the third round of the 2023 Championship.
The Hawick and Border Car Club and Berwick and District Motor Club run event was voted rally of the year in 2022 and blessed with some fine sunshine on a glorious spring day. So it was in eager anticipation that we headed north for this year's event.
Based in the picturesque town of Jedburgh, in touching distance of the border between Scotland and England, the rally used classic stages in the Hyndlee and Wauchope Forests, as well as tests further North in Cardrona and Gair.
Therefore, with easy accessibility from both the central belt of Scotland and northern conurbations of England, a bumper crowd eagerly awaited a great day's rallying on some fantastic forest stages, blessed with both sweeping fast roads and fantastic panoramic views over the Borders region.
Photo: Arron Newby & Jamie Edwards
A strong Gold Star entry list was led by BTRDA championship leaders Arron Newby and last year's winner Elliot Payne. They were complemented by a strong field of 4WD drive cars, with the likes of last year's runner-up David Henderson, Matthew Hirst, Steven Petch and Russ Thompson in his Lancer Evo 9. Silver Star entries included the usual suspects of Ben Friend, Boyd Kershaw and Robert Gough in their Mk2 Escorts; Lewis Hooper and Nigel Jenkins in Bronze Star.
---
A dreich day – as it transpired Mother Nature was to treat the crews to both feast and famine on a day that encompassed the full spectrum of weather – from fog and mizzle to thunder and lightning, with some rare breaks in the cloud. The sun even made a very brief appearance too! However, what started out with dust trails, ended as spray on a very tricky day for the crews.
Nevertheless, the lying fog of Blackburn Rigg did not stop Elliot Payne and Tom Woodburn snatching the lead as the crews returned to Jedburgh after the first 3 stages, with the pair holding a slender lead over both Matthew Hirst/Declan Dear and David Henderson/Chris Lees in their Fiestas.
Photo: Elliot Payne & Tom Woodburn
The day had started well for Payne in SS1 Blackburn Rigg – edging out Matthew Hirst by three seconds to take an initial lead. After a short blast through the 3.44-mile Hell's Hole test where the top five all recorded the same time, the crews returned to Jedburgh split by 12 seconds.
The rally then headed north to start the afternoon loop in Cardrona forest, near Peebles, where a relentless Payne/Woodburn combination extended their lead by a further 10 seconds – this time over Henderson, as Hirst dropped to 3rd suffering with a power steering failure.
Photo: Matthew Hirst & Declan Dear
Hirst and Henderson were back on the pace in SS5 Gair but still couldn't match the time of Payne, who took his fourth outright fastest time of the day to increase his lead by a further second.
After regroup and service in Newton St Boswells, the final two stages were a re-run of the morning loop in Blackburn Rigg and Wyndburgh Hill, and for the first time it wasn't Elliot Payne at the top of the time sheets: Hirst/Dear taking the stage win by two seconds. This trend continued into SS7, the final stage of the day, with the Henderson/Lees pairing snatching the stage win on this occasion.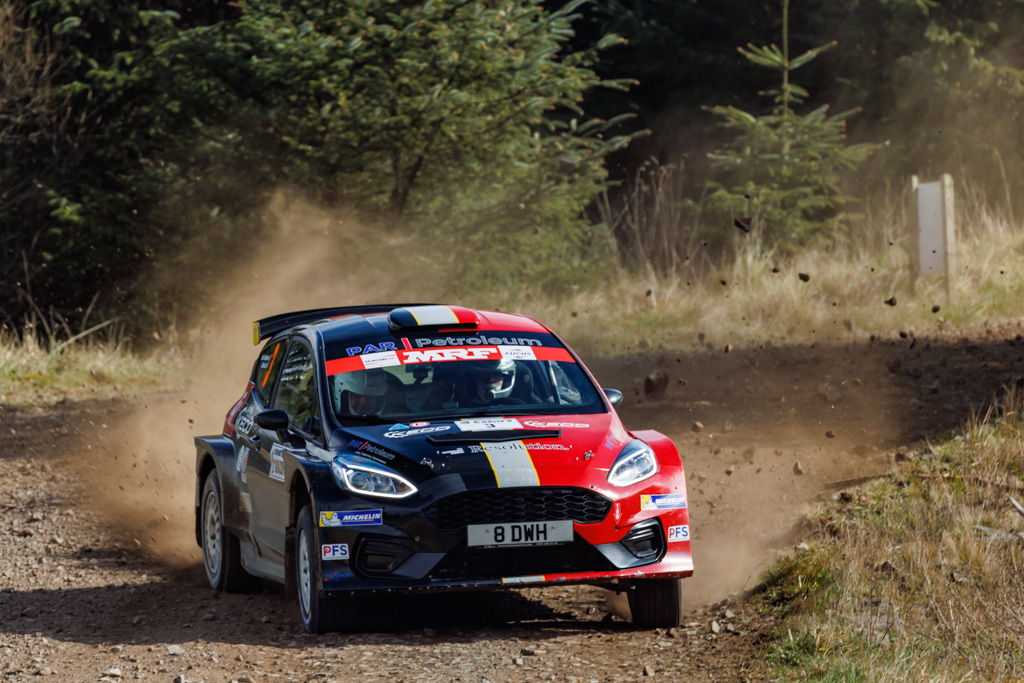 Photo: David Henderson & Chris Lee
As the dust (or rather spray) settled, this left Payne/Woodburn as deserved winners, taking outright wins on four of the seven stages. However, only by the slender margin of eight seconds over Henderson and a further four to Hirst after their afternoon charges.
Photo: Elliot Payne & Tom Woodburn
---
SilverStar
The Silver Star event was just as competitive. The day had started out well for Ben Friend, who took an initial lead of three seconds over Gough, Kershaw and Proudlock in SS1.
Photo: Ben Friend & Cliff Symonds
However, as the crews regrouped in Jedburgh, things had changed slightly. A 23-second gap covered the top three. Gough/Morris had seized the lead with wins on SS2 and SS3, followed by a consistent Kershaw/Rees in second and Friend/Simmons 23 seconds back after losing 16 seconds to Gough on SS3.
Photo: Robert Gough & Paul Morris
A further two stages later, and on return to service in Newton St Boswells, Gough had extended his lead to 19 seconds over Kershaw, with Friend having maintained a 23-second gap to first, taking a five-second win in SS4 Cardrona and give it all back in SS5, Gair.
The final runs through Blackburn Rigg and Wyndburgh Hill were to see some significant changes to the order, however, as Friend/Simmons retired early on in SS6.
This promoted Robert Wright and Mark Fisher up to third, albeit a further 41 seconds behind Gough, who had seen his lead trimmed slightly by Kershaw. The latter took his first stage win of the day, two seconds quicker than the leading pair, leaving them with a 17-second deficit going into the final stage of the day, Wyndburgh Hill.
Photo: Boyde Kershaw & Kegan Reese
Kershaw/Rees took another three seconds out of Gough in the final stage to leave them 14 seconds behind eventual winner Gough. Wright/Fisher finished a cumulative one minute and three seconds behind the leader in third.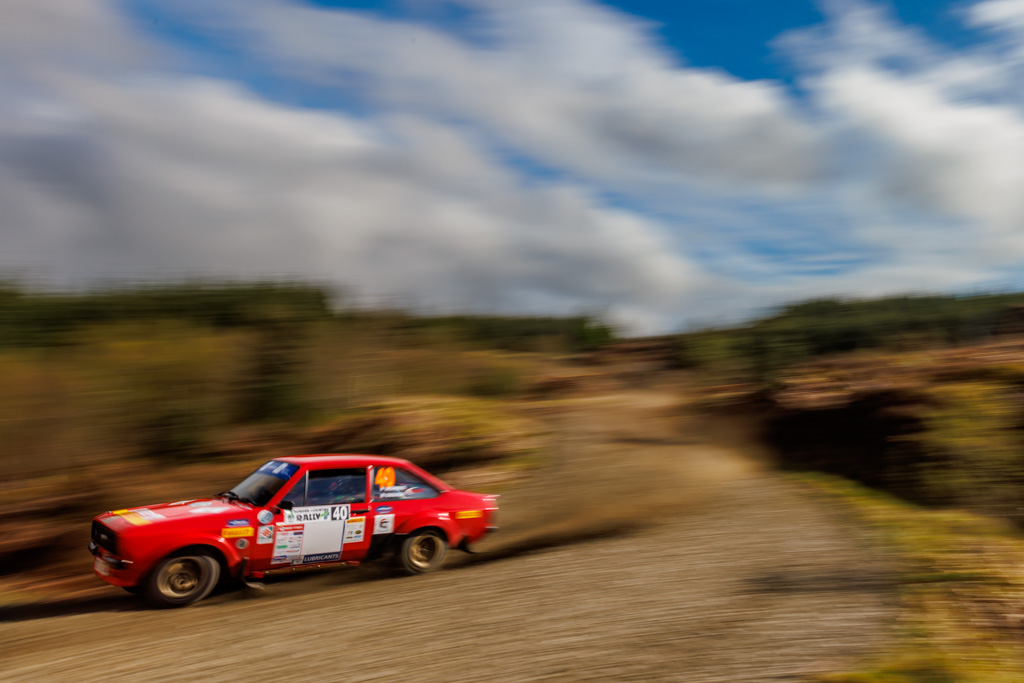 Photo: Robert Gough & Paul Morris
---
BronzeStar
A topsy-turvy Bronze Star event for cars up to 1400cc, was won by Nigel and Karen Jenkins in their Vauxhall Nova, two minutes 38 seconds ahead of the Chris and James Greenall combination and four minutes ahead of Will Banks and Shaun Hughes in third – also both in Novas.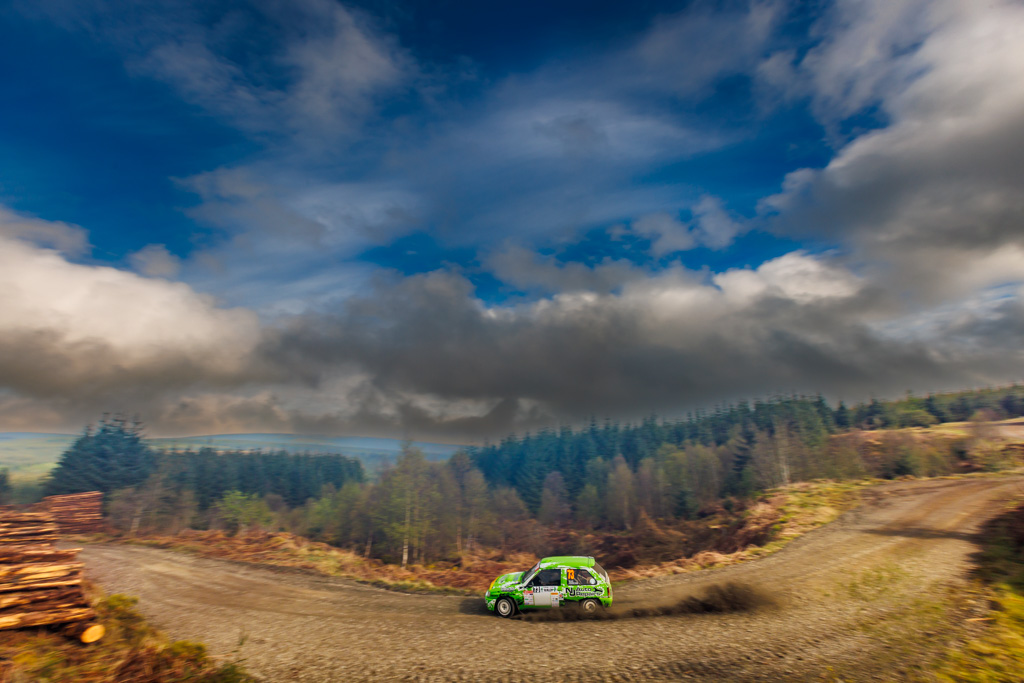 Photo: Nigel & Karen Jenkins
After the first runs through Blackburn Rigg, Hell's Hole and Wauchope, the Proton of Kris Farrell led Lewis Hooper by 15 seconds and Ashley Francis-Adams in third, with eventual winner Jenkins over a minute behind in fifth.
Photo: Kris Farrell & Harry Stubbs
Through SS4 Cardrona and SS5 Gair, Farrell took another 20 seconds out of Hooper to lead by 35 seconds at Service. Jenkins rose to third, swapping positions with Francis-Adams a further 33 seconds behind.
Photo: Lewis Hooper & Rhys Edwards
The final two stages were to see Jenkins rise into the lead, firstly as Hooper retired on SS6 Blackburn Rigg, leaving Farrell a comfortable lead of one minute and 11 seconds. Then, Farrell himself retired on the final stage with a stub axle problem. This promoted both the Greenall Pair and Banks/Hughes onto the podium as the third-placed Micra of Francis-Adams also suffered problems through Wyndburgh Hill.
Photo: Chris & James Greenall
---
NEXT TIME …
The MRF Tyres BTRDA Rally Series remains in the North and will take in the ultra-fast and flowing stages of the Kielder Forest Rally (17th June), where the Cumberland Sporting Car Club will lay on a compact 42-mile gravel rally over 6 stages from the Market town of Hexham.
---
Words & Photos By Andrew Scott