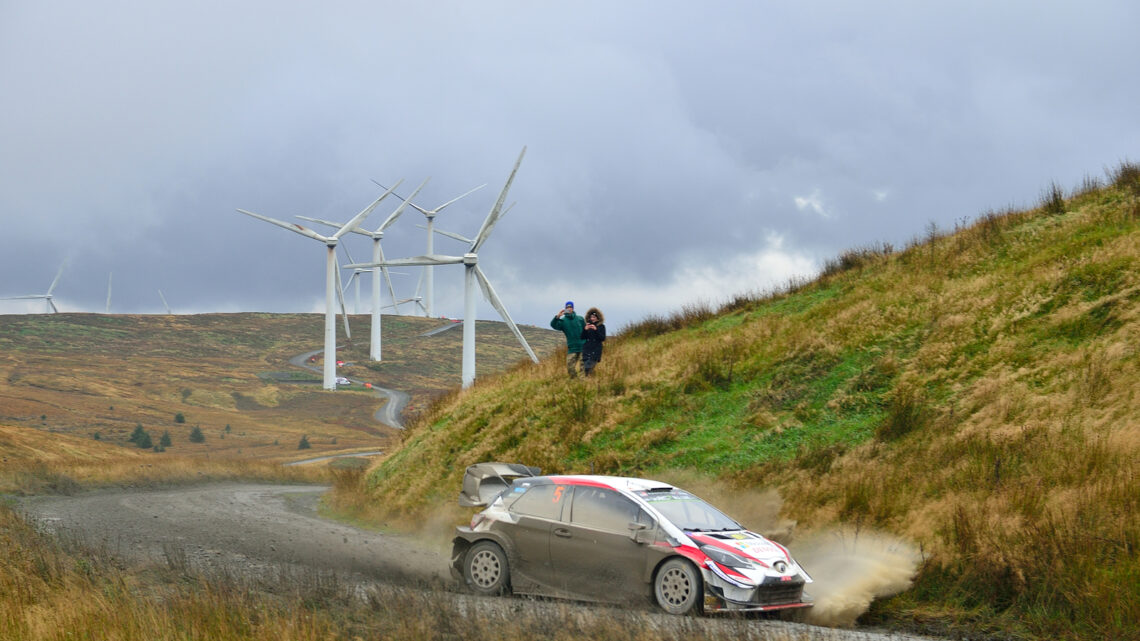 WRC | CONCERNS FOR BRITISH RALLY FANS AT PROSPECT OF NO DEAL WRC
20/12/2020
It is perhaps time that we remove our favouritism bias hat for our home event and address the question that the majority of British Rally fans appear to have been avoiding and quite frankly bluntly refusing to even consider over the past couple of months.
And that is:
Is it time that the British Rally fans start to really entertain the possibilities that the top level of our much loved sport in that the FIA World Rally Championship may not visit its shores for the second consecutive year in 2021?
There's already been much speculation on this subject, even before the draft 2021 calendar was outlined back in October. More specifically about Wales no longer being the host (or possibly being THE back up plan) following a drive by a Northern Ireland contingent that expressed a real desire to land the UK's round of the World series.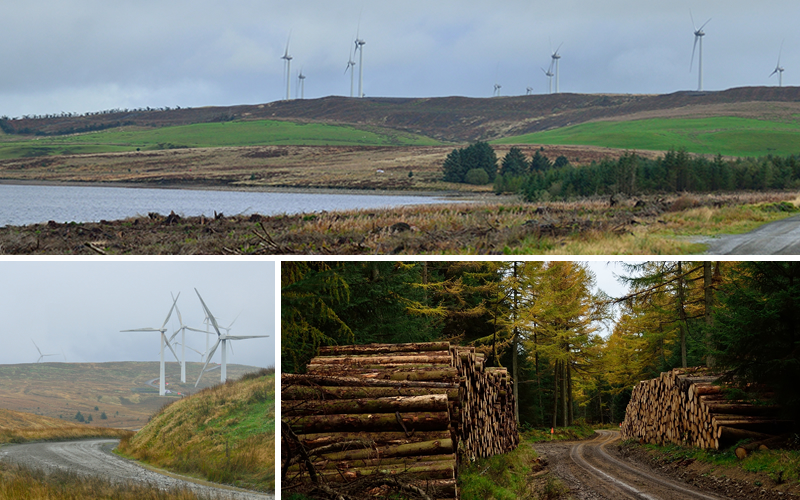 Since then the global pandemic which left Wales Rally GB (along with many others) cancelling their 2020 event, continues to cause havoc not just for the FIA and the World Rally Championship (and its promoter Red Bull) but many other federations and sporting events globally to this day.
We British Rally fans with our stiff upper lip really need to ask such very tough to swallow questions, digest them and really consider just why it really might not happen for us once again in 2021.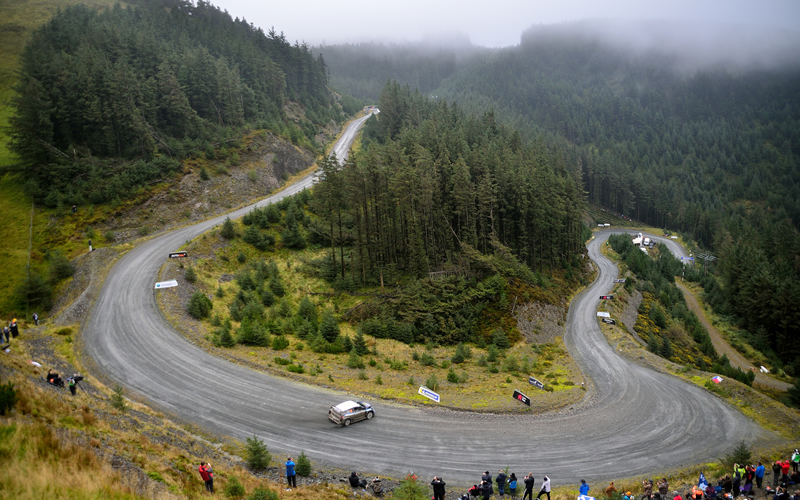 Since the year 2003 the Welsh Government has recognised and seen the economic benefits that are to be gained from hosting such an international event such as the World Rally Championship. Even though their funding which is put forward would have more than likely to have reduced over the course of this relationship between them and Motorsport UK (MSA). Although in recent years some brands have stepped forward to contribute such as daysinsure; it is the Welsh Government who appeared to be the main and only real significant contributor when it came to funding throughout (approx £1.5 Million was made available in 2018).
So is Northern Ireland a threat to Wales?
Absolutely it is or should we even be saying that it was at one stage?
There's no contesting of the fact that the northern Irish have immense passion for rallying and have more than the required ability to take over the helm of the ship for the UK's round of the WRC; but one has to question where the funding for such a desire to host a round of the WRC would come from?
Would they be successful in securing a big name sponsor or multiples who would be capable of investing in such a motorsport event to the required level; not just for a one off but for a number of consecutive years to see out a deal for which would be excepted by all of the stake holders?
Or would Northern Ireland like Wales Rally GB look to the local Government and convince them of the very same economic benefits that the Welsh saw?
The questions this then leads us towards next is:
Whilst we continue to find ourselves in this current landscape, with the ongoing global pandemic which is refusing to go without a huge fight.
What business or indeed Government division, be that Wales, Northern Ireland or anywhere else in the UK could possible even consider committing such an investment into such a sporting event next year?
Let's consider the business investment side:
Speaking from a position where ones livelihood relies on events and sporting activities both nationally and globally. One can write that global brands are tightening their purses following a horrendous 2020, which delivered huge impacts to their businesses. This in turn has hit both national and international sporting federations, events and activities hard. Where they would normally rely on such funding and sponsorship from such brands, budgets for such activities have been crippled, hitting those sporting federations, events and the industry as a whole significantly.
So if we consider the above we are likely to rule out the possibility of a significant brand or business from stepping forward and we then have to turn to other alternative potential sources such as the Governments to fund such an event.
What Government be that regional or National would one expect to entertain the risk of public money of this level on such a minority motorsport or any other sporting event in the current climate?
An extremely brave and bold one no doubt but would one really be prepared to gamble that public money giving that the outlook is looking so unfavourable?
Oh but how come other countries can commit and still go ahead with such sporting events such as hosting a round of the WRC?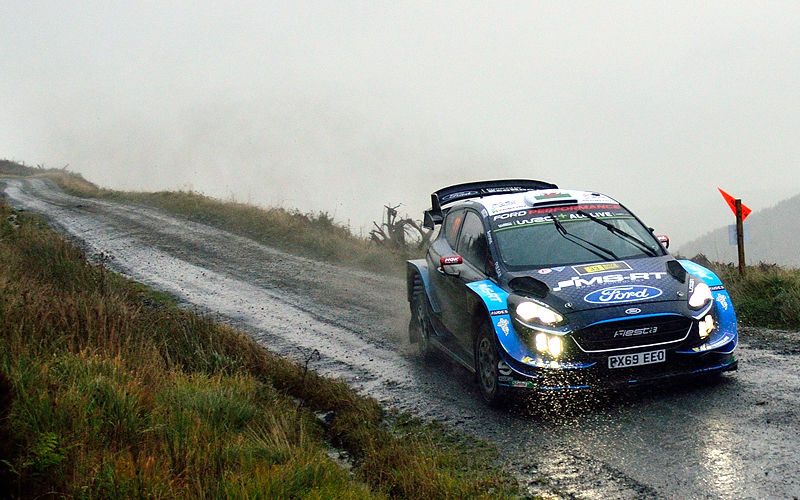 Every country and round of the WRC which is currently pencilled in for next year has it very own circumstances, both in relation to finances & funding and COVID. Many succumbed to COVID in 2020 and although they may have levels of optimism for 2021, some will indeed be able to adapt and will continue to host their round of the WRC. Whereas others are more than likely to end in the same way as 2020 did, should the pandemic continue.
But what sets others apart from the UK is that the UK and the businesses which operate here now faces the added complexity of BREXIT in January.
Brexit will no doubt be a cause for concern for many businesses here in the UK as they navigate this turbulent time ahead of which they are faced with. Some of whom could well have potentially considered sponsorship or investment in such a sporting event on our shores in the past, I've no doubt would now relegate such a consideration much further down their priorities list, as they now look to protect the future of their business.
Given that the allocated slot for the UK is late August, timescales to organise the rally are reducing, the FIA and WRC promoter are looking for real viable options that are most likely to be fruitful and uncertainty is doing the UK no favours.
We can only adopt an open mind here when it comes to the UKs position in the World Rally Championships but the British Rally fans absolutely must at least entertain the possibility of a no deal on this front.
Words and Photos by Andy C | Xlerate.net