WRC | RD1 | MONTE CARLO RALLY 2021 | LEG 1
21/01/2021
It has been some 46 days from when we saw Sebastian Ogier take he's 7th World Rally Drivers title at The Rally Monza in December last year; which brought a close to a torrid 2020 World Rally season. Since then, in the passing weeks, The FIA World Rally Championships has already faced similar challenges before a competitive wheel had even been turned.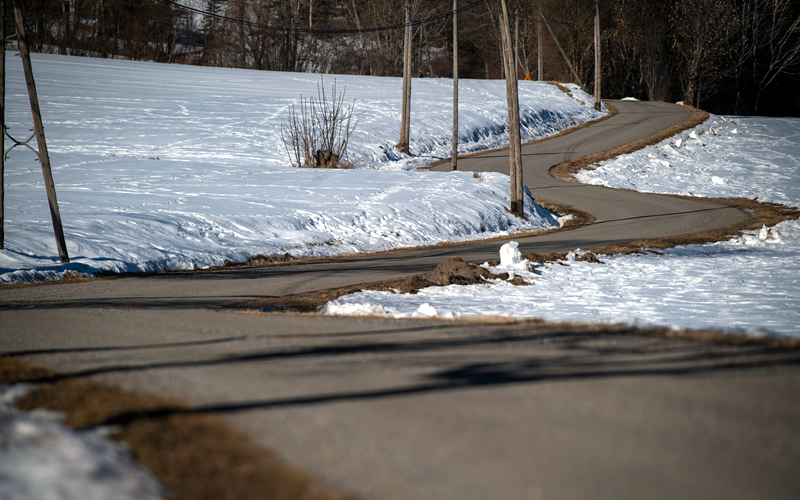 But finally, the hills (or should we say the Alpes?) are alive to the sound of horsepower once again as the Rallye Monte Carlo got underway from its host town of GAP, France.
With no pre-rally Shakedown, it was straight into the action in the daylight of Thursday afternoon with a 20km technical asphalt stage in the High Alpes (SS1 Saint-Disdier – Corps) to kick start not only the rally but a fresh fight for the 2021 titles.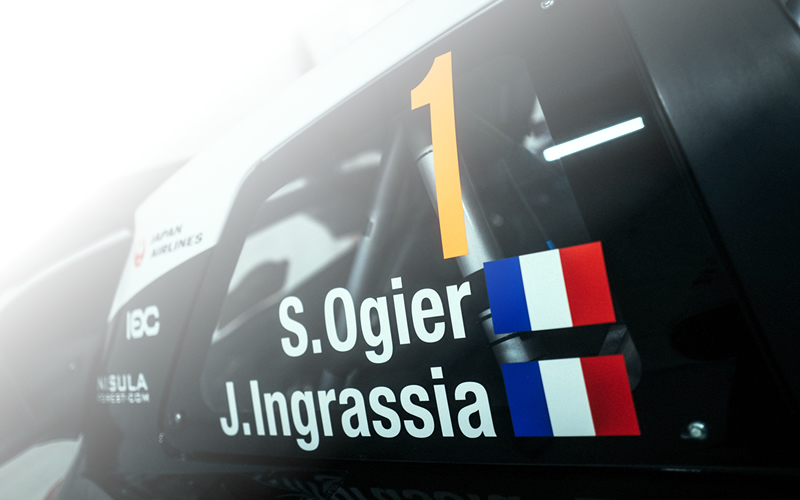 Last years opening stage in the darkness was won by local boy Ogier; However this time it was not to be the case. It was 6°C with a damp wet surface as Ogier launched the Yaris off the start line wearing a set of four new Pirelli P-Zero super softs on his Toyota Yaris and although he took a cautious approach early on, he, unfortunately, had issues with his brakes which ultimately knocked his confidence.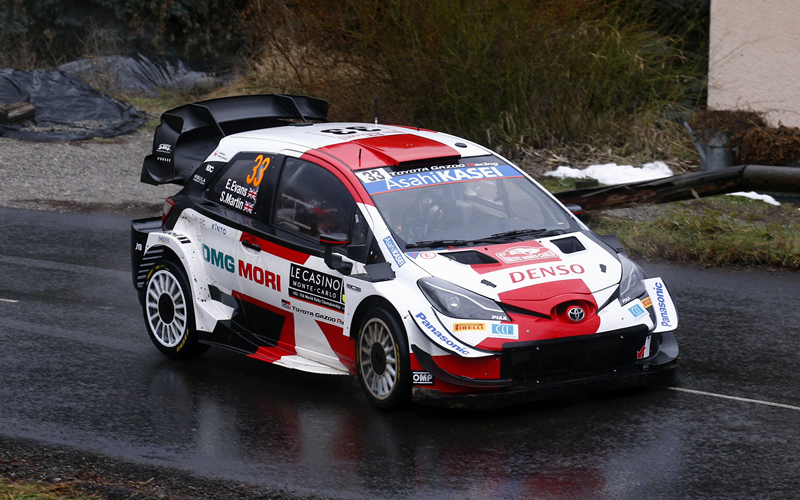 Team-mate Elyfn Evans followed closely behind him and beat his time by just 0.1 seconds. Evans said it was " Very Tricky with changeable grip but was quite OK" after having a bit of an unexpectedly high-speed moment towards the end of the stage.
And then along came Ott Tanak in the seat of his Hyundai i20 and dropped a time of 3.5 seconds faster taking the first stage win of the year, despite having issues with his wipers.
His team-mate Thierry Neuville with his new co-driver beside him was 3.9 seconds off the pace of Tanak and posted the 5th fastest time.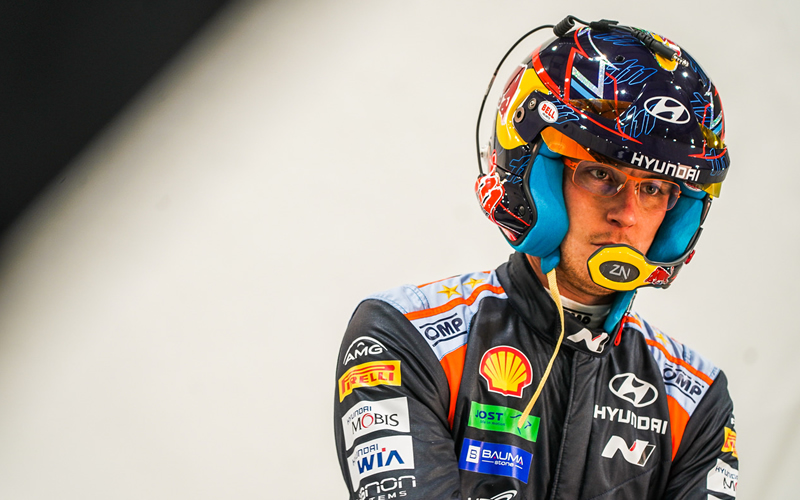 Neuville said: "It's a strange feeling, to be honest, Martijn did a good job for his first stage in a WRC car."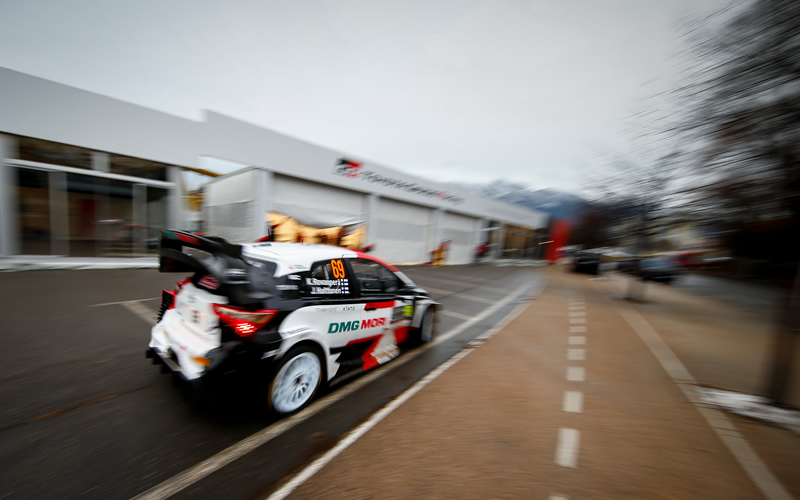 It was a great start for young Fin Kalle Rovanperä who is starting his second full-time season in a top-level WRC car. Posting the second fastest stage time ahead of his Toyota team-mates, Evans in 3rd and Ogier in 4th he said:
"I am quite comfortable with the car. It was a nice stage, but it was quite tricky to learn the new tyres in the wet".

Kalle Rovanperä
For the M-Sport team, it was all a bit of a disastrous start to the season. But whilst many would have been expecting it to be Brit Gus Greensmith creating carnage, it was actually Finland's Teemu Suninen.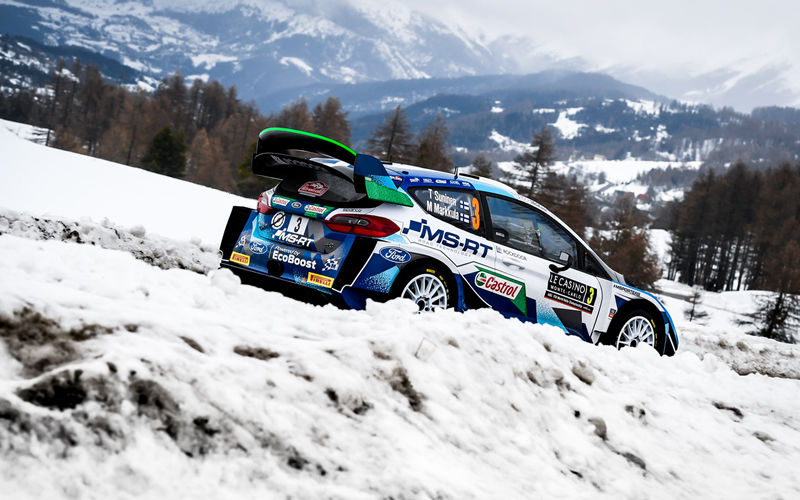 Suninen was very much on the pace at the final split of the stage but lost control sliding into a bank which catapulted the Fiesta up and over and down a bank on the opposite side of the road and into likely retirement following a damaged roll cage. Naturally M- Sports team principle Millener was not happy in the slightest.
On the WRC2 front, it was Norwegian Andreas Mikkelsen in the Toksport WRT Skoda Fabia Rally2 EVO who opened up his 2021 campaign with the first stage win.
Stage 2 was another 20km stage (SS2 Saint-Maurice – Saint-Bonnet) to the North of Gap and there was a bit more snow laying around the area particularly at the roadsides; damp and slippy with changeable grip levels were on the menu.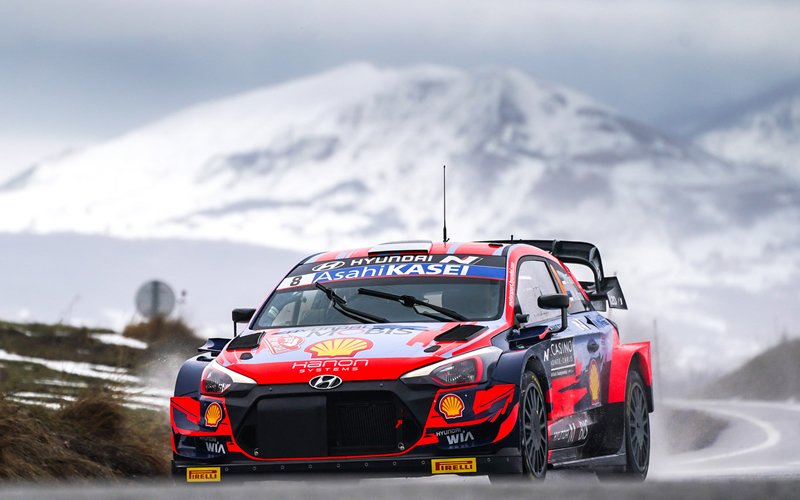 Estonian Tanak repeated his opening stage win beating what was another great stage time from Rovanperä by just 0.3 secs.
"I was surprised how good the feeling was with the pace notes and everything, the gravel crew is doing a great job"

Kalle Rovanperä
Worryingly for Tanak, he was facing technical issues: "My engine stopped two times on the start line and there was only a few seconds to go". Thankfully for Tanak, this stage was the last of this very short opening day, and so he headed to service with a 3.3-second lead.
Neuville improved taking 4th place overall from championship rival Ogier despite having a few issues with low-level audio with his intercom. It is still early days for both him and new co-driver Martijn Wydaeghe, but they appear to have set off on the right foot.
The top 5 at the end of Leg1
1) Tanak – 24:17.5
2) Rovanperä +3.3
3) Evans +8.5
4) Neuville +16.0
5) Ogier +19.9
Andreas Mikkelsen ended the day top WRC2 car by setting top 10 stage times in both stages even beating some WRC crews.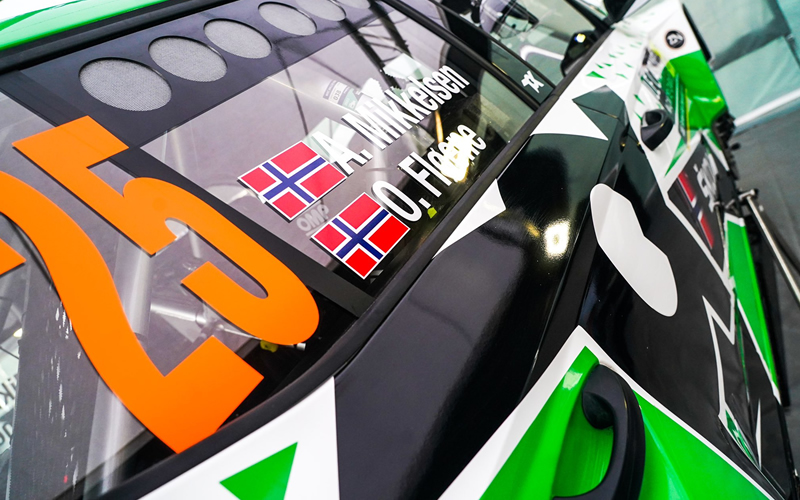 "We had a good start, I think. I tried to make the tyres work as good as possible but I had to be really careful".

Andreas Mikkelsen
Mikkelsen leads M-Sports Andrian Fourmaux by 8.9 seconds overall.
Friday is longest leg of the rally on, with just 5 stages possible to fit within the daytime curfew providing a little over 100km, Friday might be the day to lay down a dominant performance and stamp ones authority on the rally.
Words By: Andy Cook, Xlerate
Feature Photo: Red Bull Content Pool