BRC | RD6 TRACKROD RALLY YORKSHIRE
04/10/2022
For the penultimate round of its 2022 season, the British Rally Championships headed "Opp North" and into "Yarkshire" for the TrackRod Rally and a further 56 miles of gravel rallying to battle it out on. Osian Pryce would arrive leading the standings after rival Keith Cronins DNF last time out on the Rali Ceredigion, however, Cronin is a four times British Rallying Champion and still had it all to play for. Pryce, however, would be playing his joker and was looking to bring the title home for his first time. Nothing short of maximum points in Yorkshire would suffice for the Welshman to secure his maiden title, or else it would go to the last round at the Cambrian.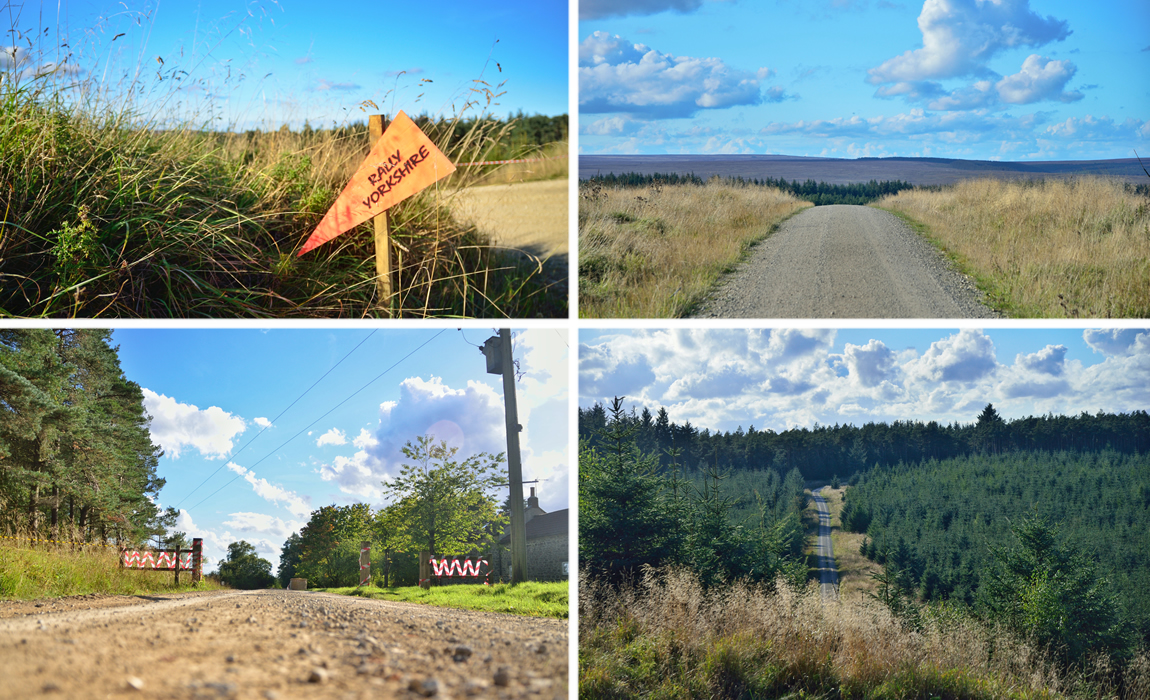 This North Yorkshire event spans decades of British Rallying moments and features some classic and formidable stages in and around the Pickering area. The only right way to kick off the proceedings would be out in the trees at night with a run through the legendary Dalby Forest in the dark to sort out the men from the boys.
11.23 miles of Dalby in the daylight is challenging enough in itself but under the cover of darkness, fortune would only favour the brave. And that would be Osian Pryce alongside Co-Driver Noel O'Sullivan in their VW Polo GTI R5, who stopped the clocks 5.2 seconds faster than Keith Cronin to take charge of the rally on that opening night.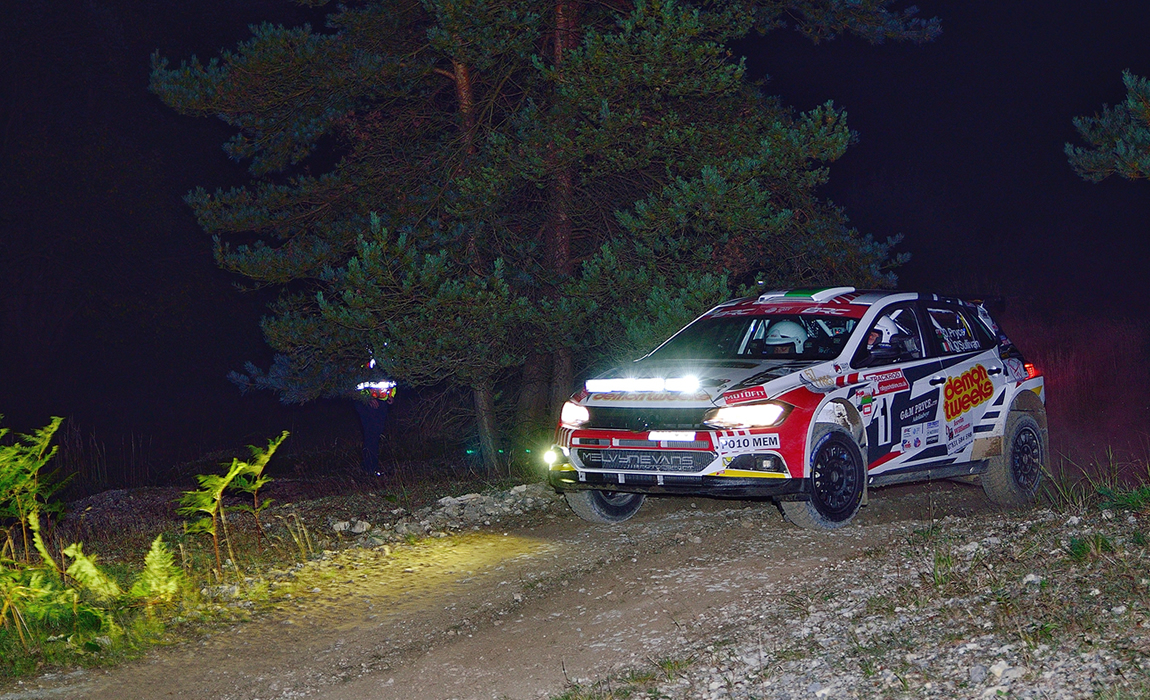 Osian Pryce & Noel O'Sullivan
"It was a bit of a wake-up call. Not a bad start really, I was braking too early in places really, a clean enough run but generally happy with how it went."

Osian Pryce
Cronin's roll in the darkness on the previous event in Wales was a biggie and the team had done well to rebuild the battered VW Polo GTI R5 car in time, but was Cronin's confidence also rebuilt? There was no wonder that the Irishman took it easy on that opening night stage in Dalby, after all no one likes to make the same mistake twice and no one wants to bin it before the rally gets going.
"It was a bit of a tough one to get back into for sure, we were a little bit over-cautious in there really. I was struggling a bit in places with braking and it was difficult with the lights in the dust… But look, we got through it in one piece and we didn't drop too much."

Keith Cronin
The next morning the crews reset and headed out into Cropton Forest for the first stage in the daylight, where Pryce despite "being on the wrong tyres" would extend his overnight lead to some 24 & 1/2 seconds. But it was not a lead over Cronin; Cronin who was already on the back foot from the night before "had a bit of a nightmare", complaining of "zero grip" in the rain and reporting that he had an overshoot and a spin. This was not what the Irishman needed and it had now given the Skoda Fabia of Ruairi Bell and Max Freeman a bump up into second overall.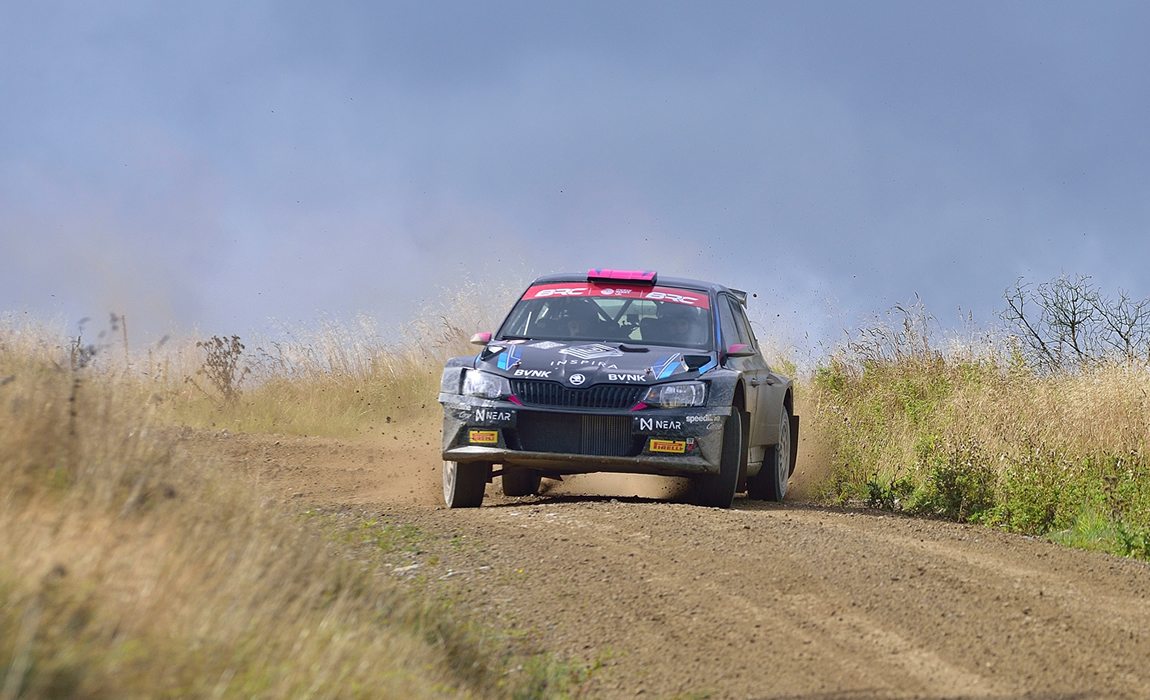 Ruairi Bell & Max Freeman
Across the road in Gale Rigg Pryce was once again the man to beat, notching up his third stage win of the event thus far, whilst his main Championship rival, Cronin was laying in third behind Bell and was some 30 seconds off the pace. The early signs were that Pryce was on a mission and clearly had only one thing on his mind, and we all know what that was.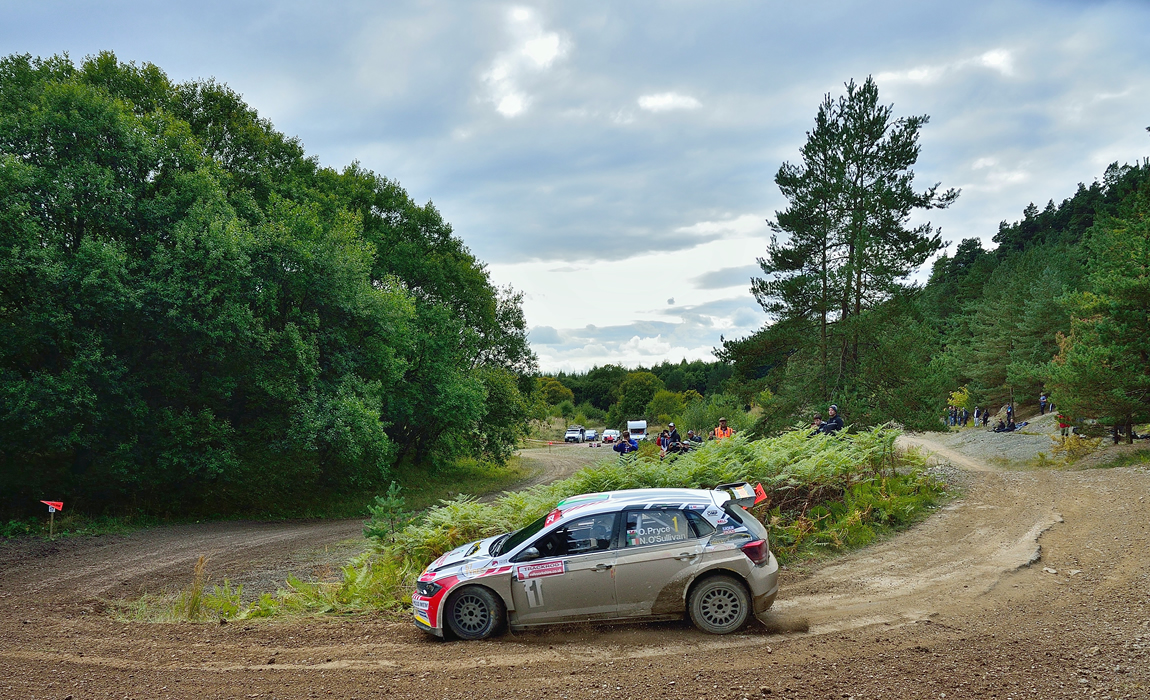 Osian Pryce & Noel O'Sullivan
---
Another man looking to secure a title in Yorkshire was Alan Carmicheal, after twice being a runner-up in previous years, Carmicheal alongside his Co-Driver Arthur Kierans was looking for National BRC honours in Yorkshire. He was doing exactly what was needed in his Hyundai i20 R5 by leading the Ford Fiesta of Craig Jones after the first few stages.
Alan Carmicheal & Arthur Kierans
Meanwhile, in Juniors, an already crowned JBRC champ Eamonn Kelly was targetting the win to ensure that his Co-Driver, Conor Mohan would secure the Junior Co-Drivers title. Since the drivers' title had already been sewn up by Kelly last time out in Wales, there would be no Kyle White to contend with this time out; so any battles would be left to come from the likes of Ioan Lloyd or Jonnie Mullholland.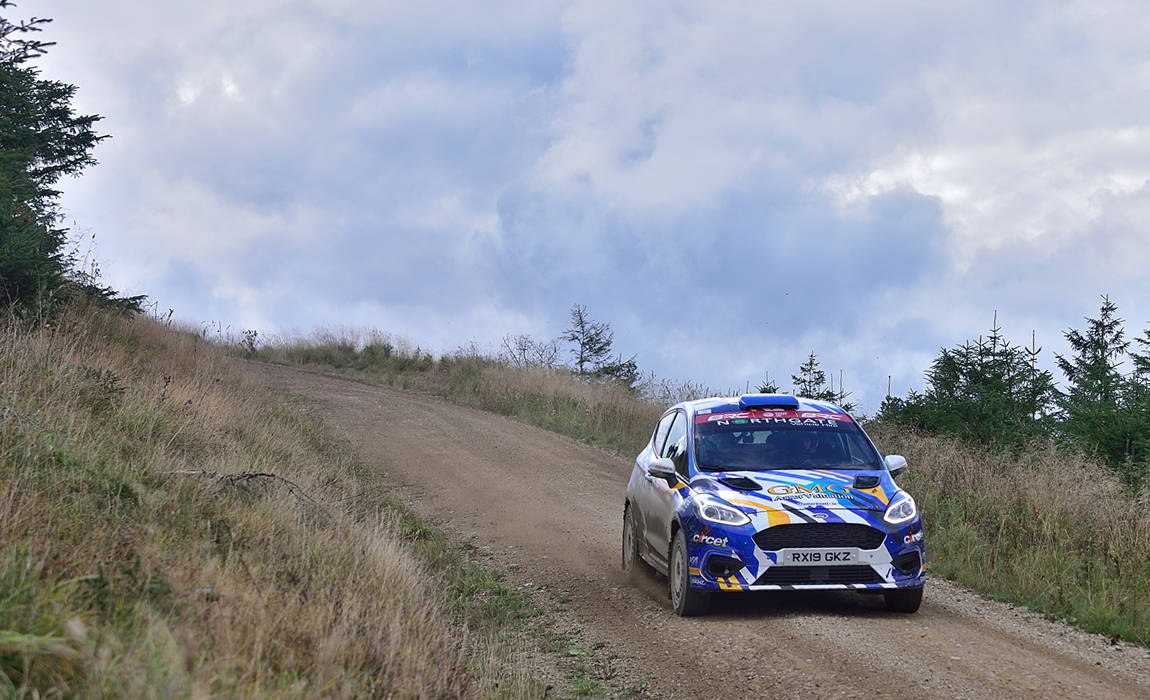 Eamonn Kelly & Conor Mohan
However, Lloyd and Co-Driver Sion Williams would exit the rally early on in the daylight of the next morning in the opening stage, leaving Kelly to lead Mullholland & Eoin Treacy by well over a minute after the first three stages of the event.
As the crews headed east into Staindale, Cronin found a little bit more speed but it was still nowhere enough to challenge Pryce and deep down he knew it. Pryce and Co-Driver O'Sullivan were heading back to service with some 28.5 seconds in their back pocket to second place Bell, and with more than 30 seconds to Cronin.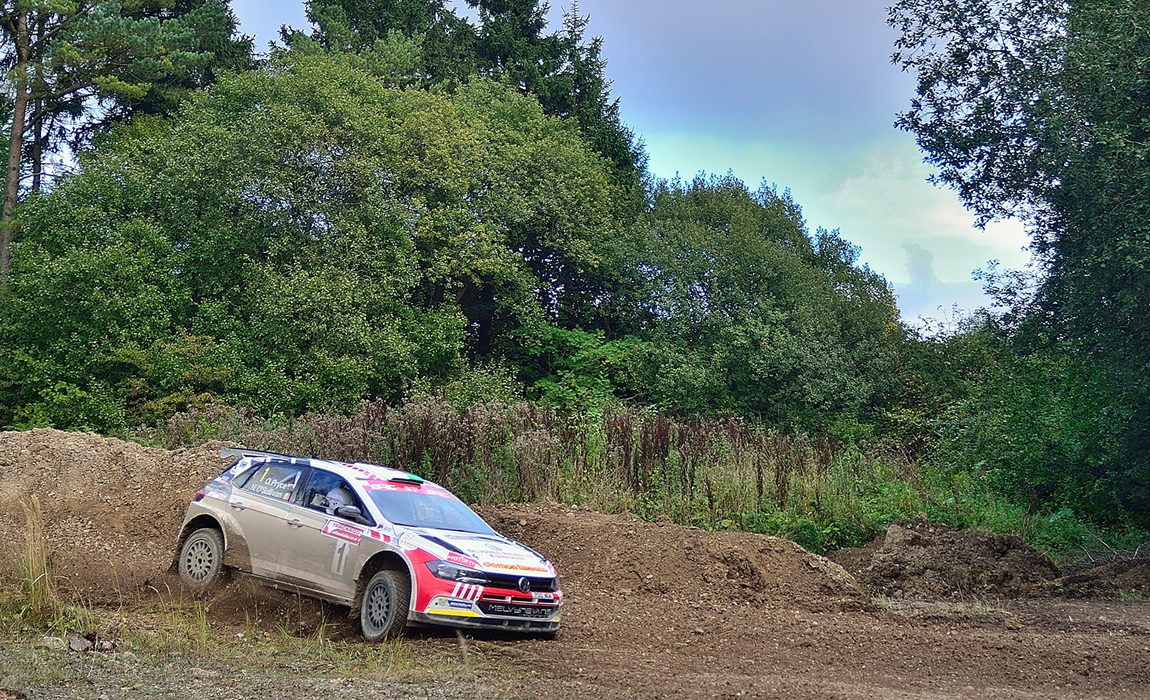 Osian Pryce & Noel O'Sullivan
"We're happy with what we are doing, we're not driving out of our skin and not doing anything unusual, we just need to keep this pace really".

Osian Pryce
Back out after service and perhaps now with his sensible cap on, Pryce eased off a little in the penultimate and longest stage of the rally in Langdale Forest.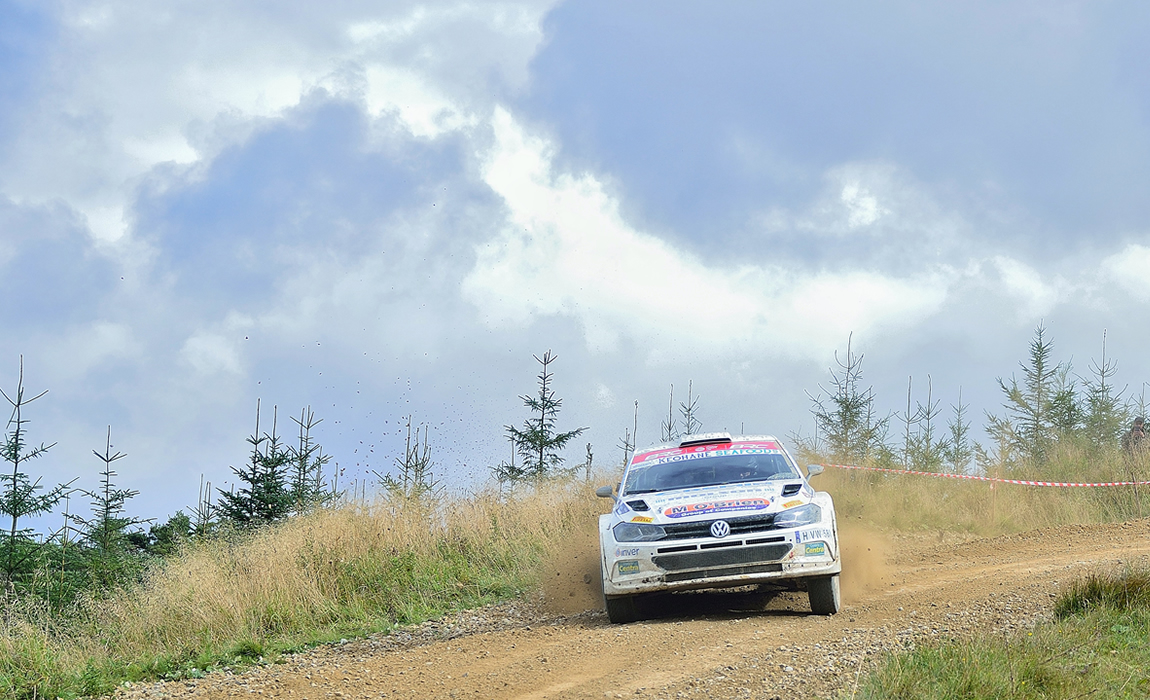 Kieth Cronin & Mikie Galvin
Cronin picked up his first stage win but by now barring anything untoward happening, already knew that the writing was already on the cards, or should we say the engraver had already started to sharpen their tools.
---
A somewhat pretty chilled-out Pryce and O'Sullivan entered the final 11.23 mile Dalby stage with 23.6 seconds to defend to Ruairi Bell. However, Cronin picked up his second stage win and with it, pipped Bell & Freeman for the second spot on the podium. But for Cronin, it was too little too late and he was not only going to be the bridesmaid of the TrackRod Rally Yorkshire.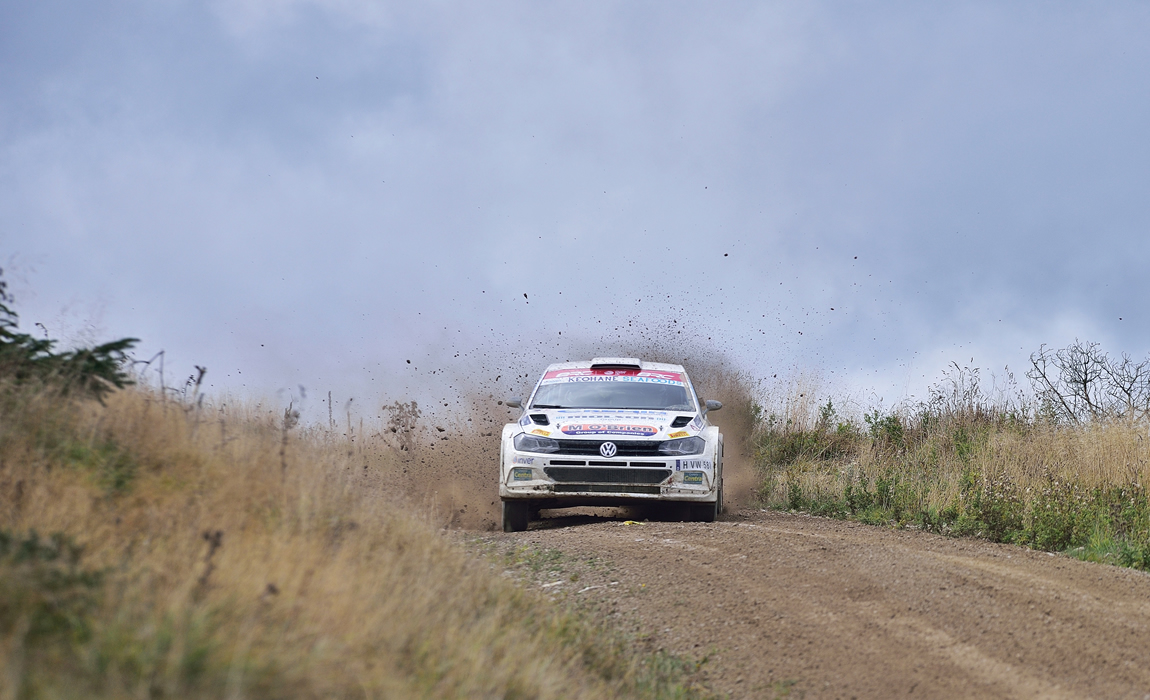 Kieth Cronin & Mikie Galvin
Welshman Osian Pryce alongside Co-Driver Noel O'Sullivan had a scrappy end to their rally in that final stage but had emerged triumphant from Dalby Forest as not only the winners of the rally but also as the 2022 British Rally Champions. Claiming their maiden title and joining a long list of rallying greats on the role of honour.
Osian Pryce & Noel O'Sullivan
After being three times runners up and fighting an epic battle throughout the year with Cronin, Pryce and O'Sullivan had finally done it. What started for Pryce some 13 years ago, he had been rewarded by archiving his goal the same as his Childhood heroes in McRae and Burns.
"I have always loved to have had my name on the trophy and as you know, it's been a bloody long process. A big thanks to everybody who made it happen. The hunger never faded and I'm so glad that we persevered and kept at it.!

Osian Pryce
Our 2022 Junior British Rally Champ Eamonn Kelly had also got the job done in Yorkshire for his Co-Driver Conor Mohan, to also claim the Co-Drivers title; rounding off their magical Championship winning year with one final win as the cherry on the top.
Eamonn Kelly & Conor Mohan
Despite a troublesome final stage in Dalby Forest where their Hyundai i20 R5 car suffered from a water pump failure, Alan Carmicheal and Arthur Kierans dragged it home to secure the 2022 National British Rally Championship title.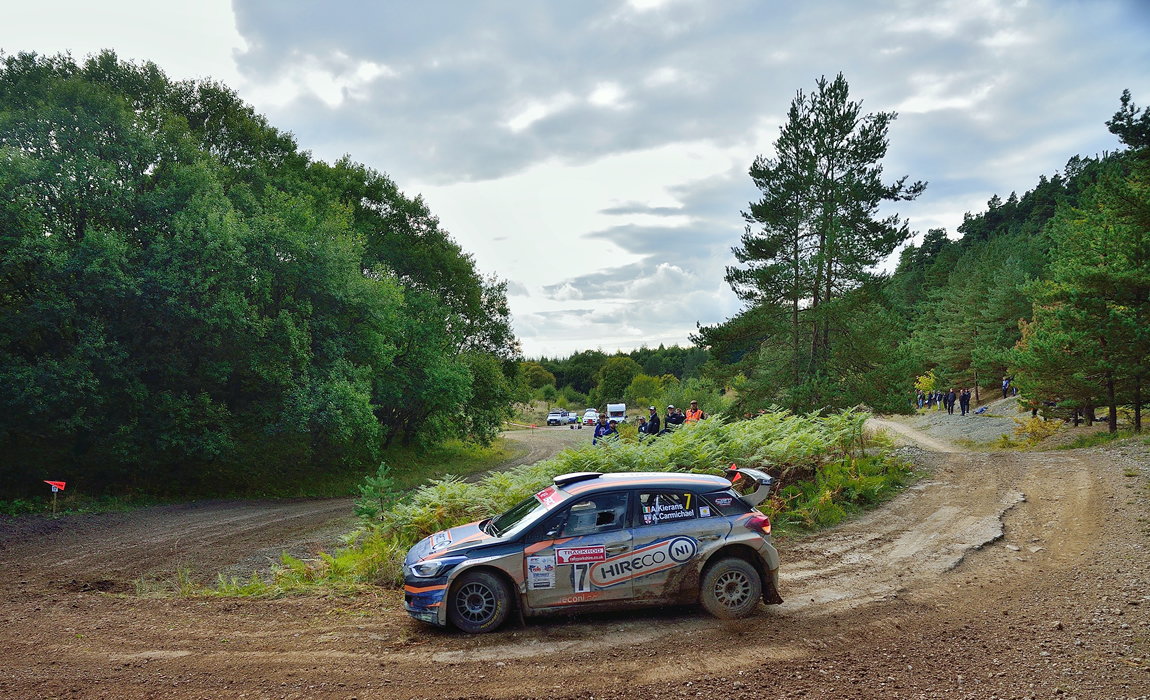 Alan Carmicheal & Arthur Kierans
---
NEXT TIME …
Although the 2022 titles are now all wrapped up, we still have the World Class stages of North Wales to play around on at the Cambrian Rally (29th Oct), however, this rallying game isn't a cheap one to play so we are not expecting much of a turnout from the BRC crews at the final round.
Words & Photos by Andy Cook | Xlerate.Media
---
CLOSING SHOT
Osian Pryce & Noel O'Sullivan | 2022 BRITISH RALLY CHAMPIONS